The past year has been quite hectic in TV terms: from new streaming services like Paramount+ and ITVX, to Freeview reshuffles, changes and removals, and of course – the cost of living crisis, which also affected the cost of many streaming services.
This year, in particular, a lot of the items belong both on the Biggest Blunders list AND the Biggest Wins list – with new services or devices that launched (that's good) but were full of technical issues (that's bad).
So we're here again to look at some of the bad, annoying or funny things that happened to TV services in the UK in 2022 (you can see my 2021 selection here). Later in the week, stay tuned for the Biggest TV Wins list…
1. Streaming And Cable TV Price Increases
The cost of living crisis is affecting everything these days – and TV content costs are certainly a casualty as well.
And we're not just talking about pay-TV companies like Sky and Virgin Media – they've ALWAYS been expensive, so that's not news. But some of the big streaming services have raised prices again – and more increases are expected in 2023.
Want a partial list?
Netflix gave us its annual price increase back in March, raising the costs of ALL price tiers (so the top, 4K tier is now a whopping £15.99/month). And while Netflix did also launch its new ad-supported tier later in the year, at £4.99/month, it's just £2/m below the no-ads Basic tier.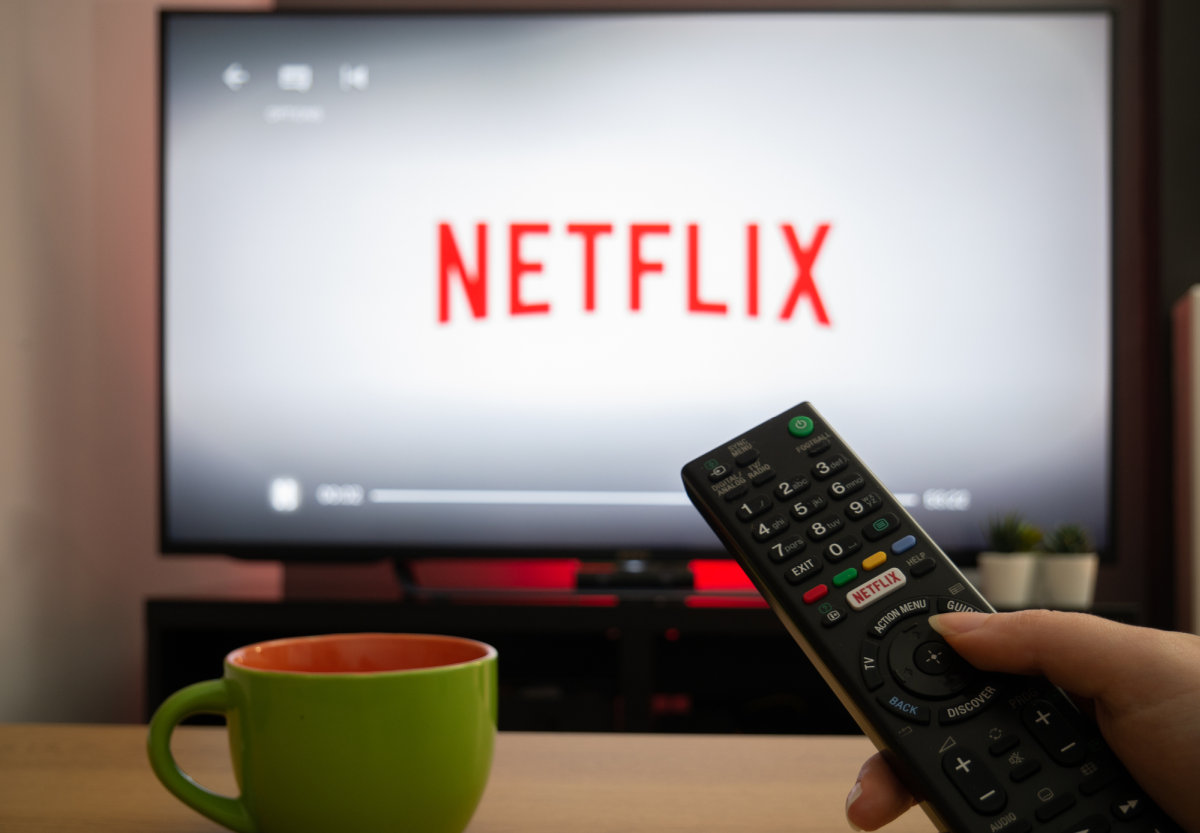 Then Amazon raised the price of its Amazon Prime subscription, which includes Prime Video (though you can still subscribe just to Prime Video – and the cost of that tier has remained the same so far), and Apple also increased the price of its Apple TV+ streaming service (though there always seems to be some deal that gives you Apple TV+ for free).
And the traditional pay-TV companies? Sky started by raising broadband and TV costs, and then it bumped up the prices of its Sky Glass TV (along with the TV bundle costs – which also affect Sky Stream).
Virgin Media also hiked broadband costs earlier in the year, TalkTalk increased the price of its TV bundle, and BT hiked the prices of its flexible TV plans.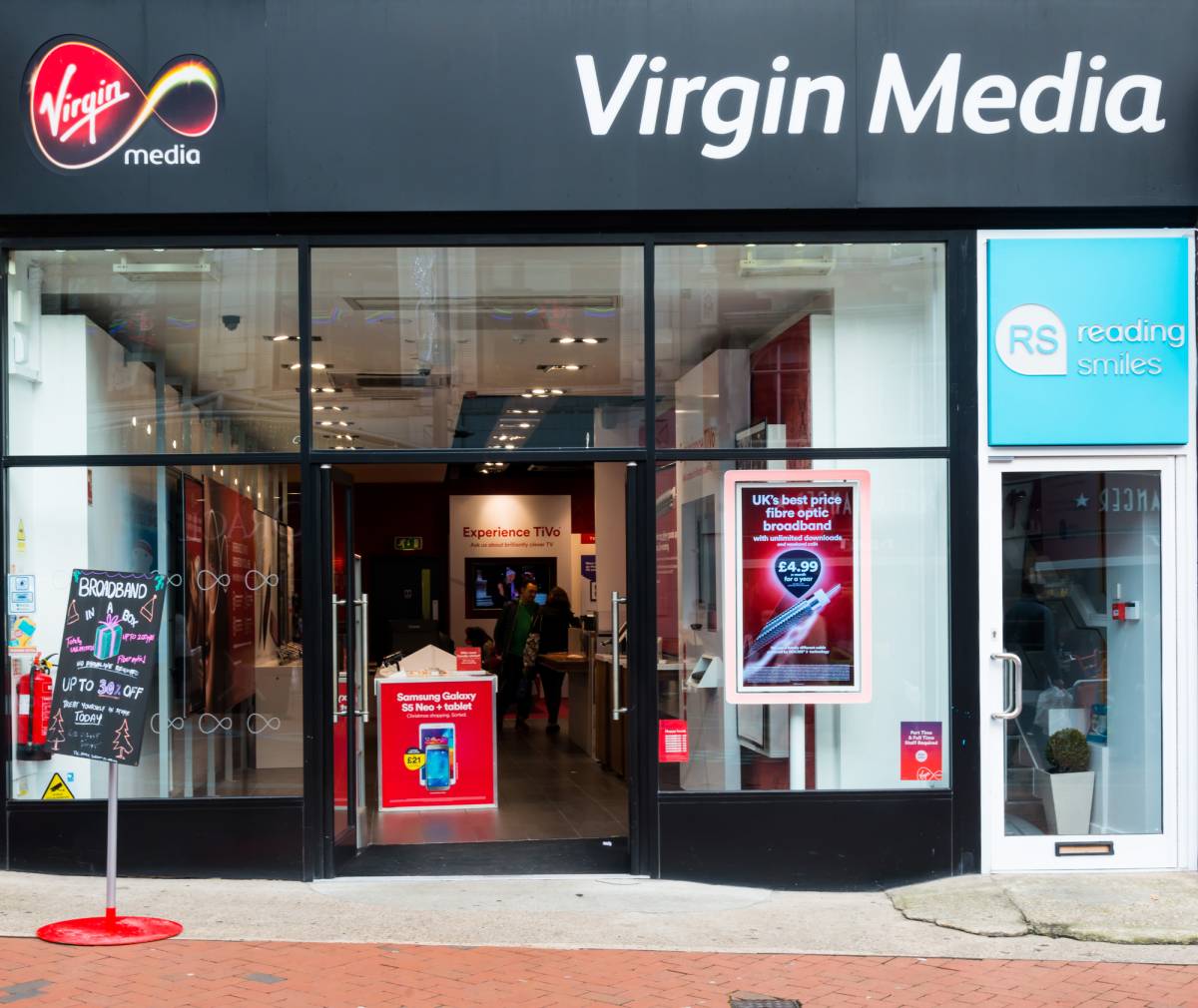 And that's not even a complete list…
So, as always, remember – you can save money by first becoming a cord cutter (and ditching the expensive long-term TV contracts), and then, even with streaming services – there's no need to subscribe to EVERY. SINGLE. STREAMING. SERVICE.
Subscribe to one or two, watch what you can, then cancel – and sign up for another one.
2. Netflix's Password Sharing Fee Is Coming
Back in October, Netflix announced that – starting in early 2023 – people who share Netflix passwords (outside of their own households) will have to start paying an extra fee.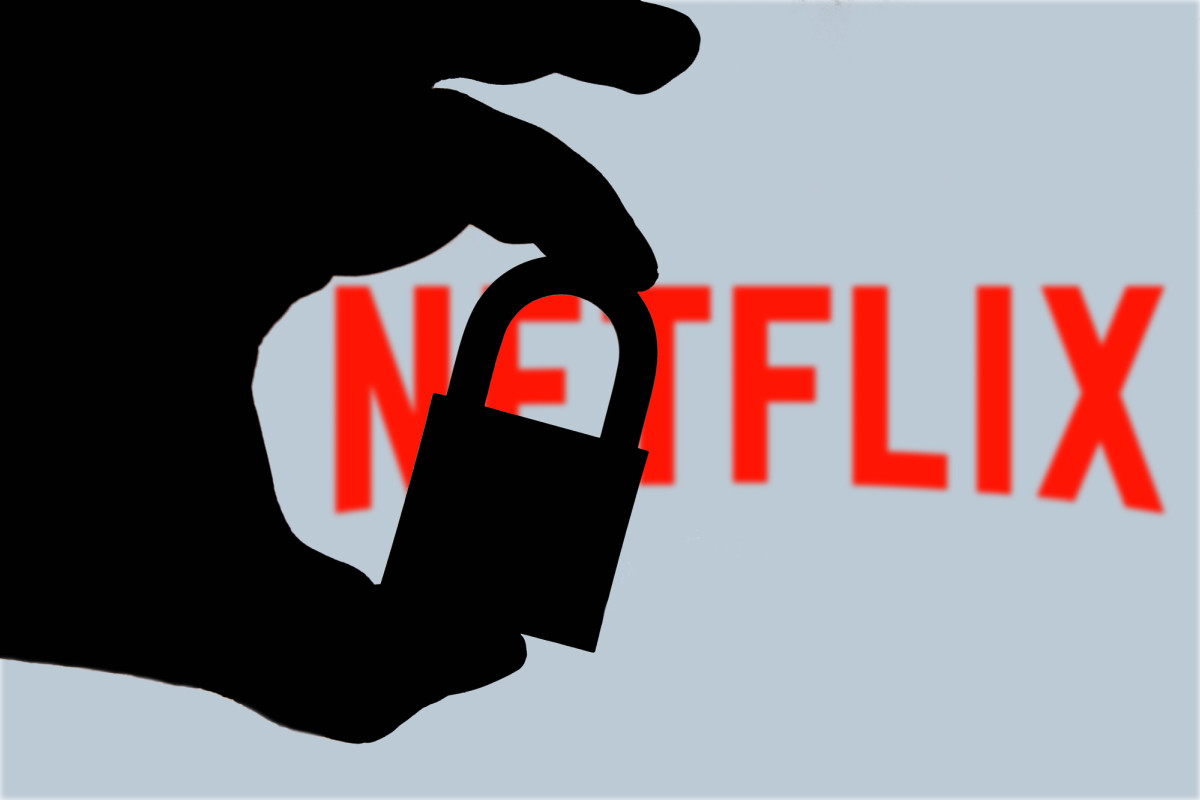 While not directly a price increase, this will certainly affect what and how people pay for Netflix.
Look at any 'Netflix Savings Guide' around the web – and you'll see the recommendation to create a family or even a friends group, sign up for a Netflix tier that lets you watch on 2 or 4 devices at once – and share the costs.
But once Netflix activates the 'Extra Member' scheme – members outside of your household, who are using the same account as you – will have to pay a 'Sub Account' fee.
3. ITVX Launched With A Bang – And A Long List Of Problems
The launch of ITVX, the new streaming service that replaces ITV Hub, is fundamentally a good thing – so you'll also find it in our upcoming list of 'TV Wins'.
However, despite the good intentions, ITVX was – and still is – plagued with many bugs and issues.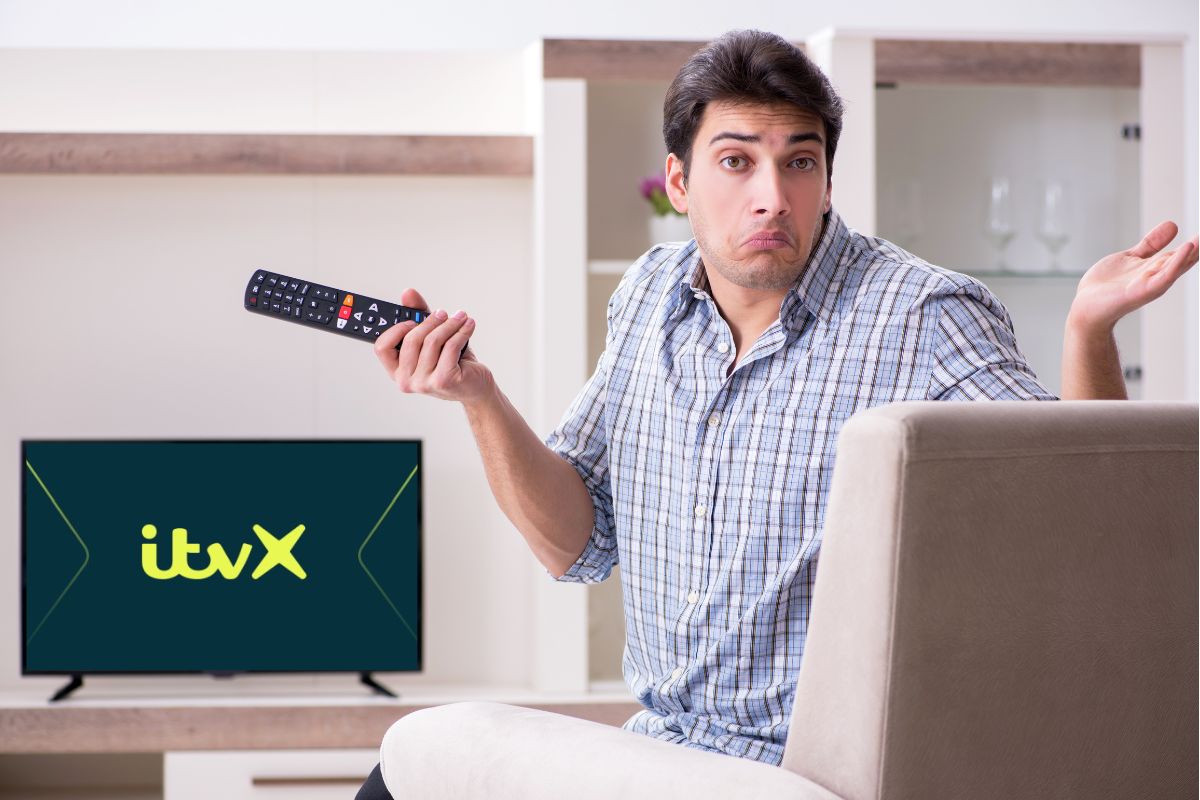 First and foremost, there's the issue of ITVX not being supported (at all) on many older set-top boxes and TVs.
It started with ITV Hub being removed from older Humax Freesat boxes, Humax Freeview boxes, older Samsung TVs and many other devices – and continued with ITVX never coming to those devices.
So while it's true that you can only support older devices for so long – a lot of households across the country still use those devices, and now don't have access to ITVX (or ITV Hub).
And let's not forget that one device in particular – the Humax FVP-5000t – is still being sold as new, with many buyers being totally unaware that it no longer supports ITV's streaming app.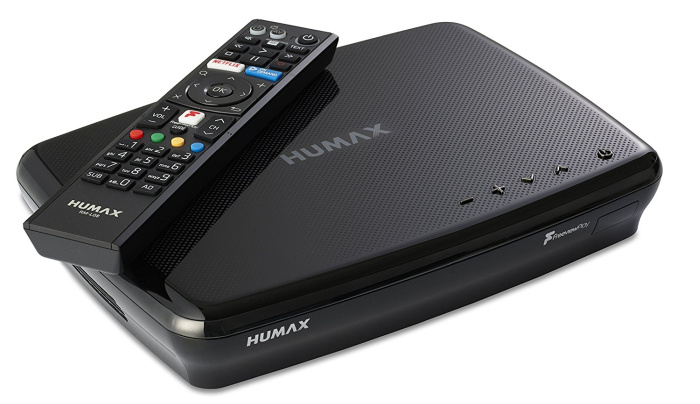 Then there are the temporarily missing devices – while ITVX did launch on Sky Glass and Sky Stream, it's still not available on Sky Q. We're told it would get on there eventually (unlike ITV Hub, which was never available on Sky Q), but there are no firm dates yet.
And even on Freeview – some Freeview Play TVs don't have ITVX yet, and the popular Manhattan T3-R and T3 Freeview Play boxes, will only get the ITVX app in a few weeks.
But wait, there's more – many people who were hoping to watch ITV's live channels through ITVX (since their aerial reception is bad, for example) – were surprised to discover that ITVX's live feature isn't supported on many Smart TVs.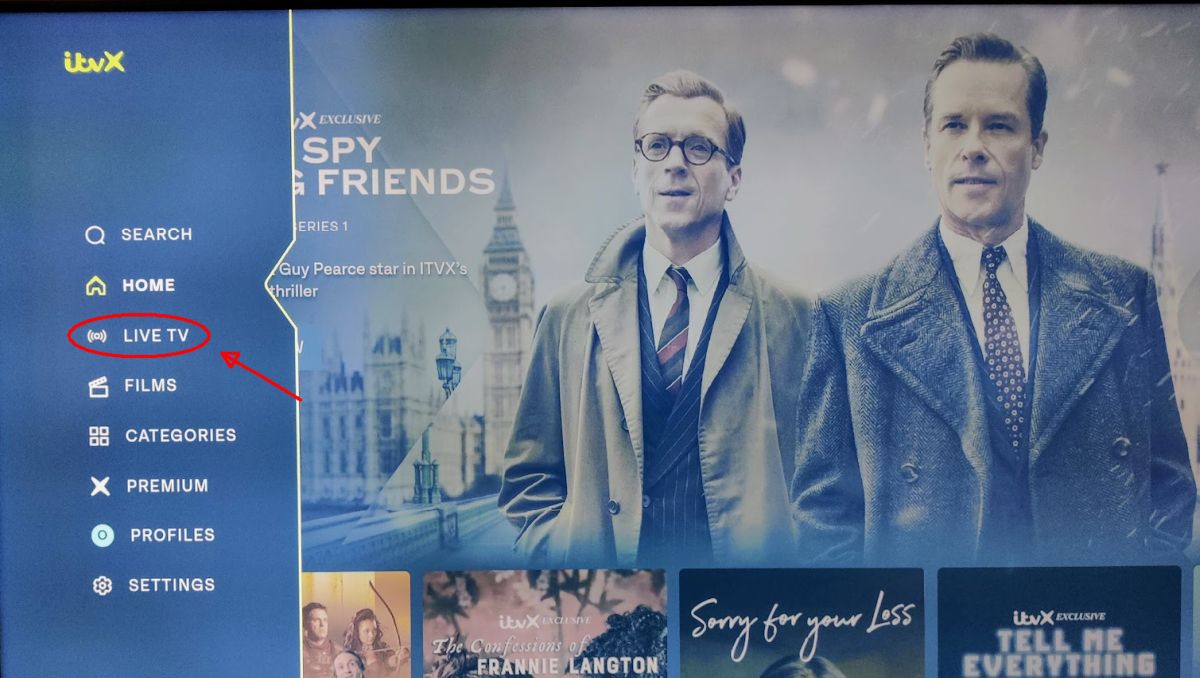 And then there were the many bugs that plagued the service at launch (some have since been fixed, and some are still there), and the fact that there's no 4K content at all, which is surprising in this day and age.
So yes, this is a new service, and we should give it some time to find its feet and fix the big issues – but, with ITV having spent so much money on it, and having years of ITV Hub experience behind it – things could have been smoother.
4. The BritBox / ITVX Rollercoaster
Speaking of ITVX – while it's a free service, it also has a Premium tier which removes the adverts – AND adds BritBox's content to the mix. But that's where things get confusing.
Remember BritBox? It's the streaming service that used to be owned by ITV and the BBC, and is now owned solely by ITV. It curates classic British films and TV, not just from ITV – but also from the BBC, Channel 4 and Channel 5.
For a time, BritBox also started producing its own Originals, and was looking to stand on its own as a niche streaming service.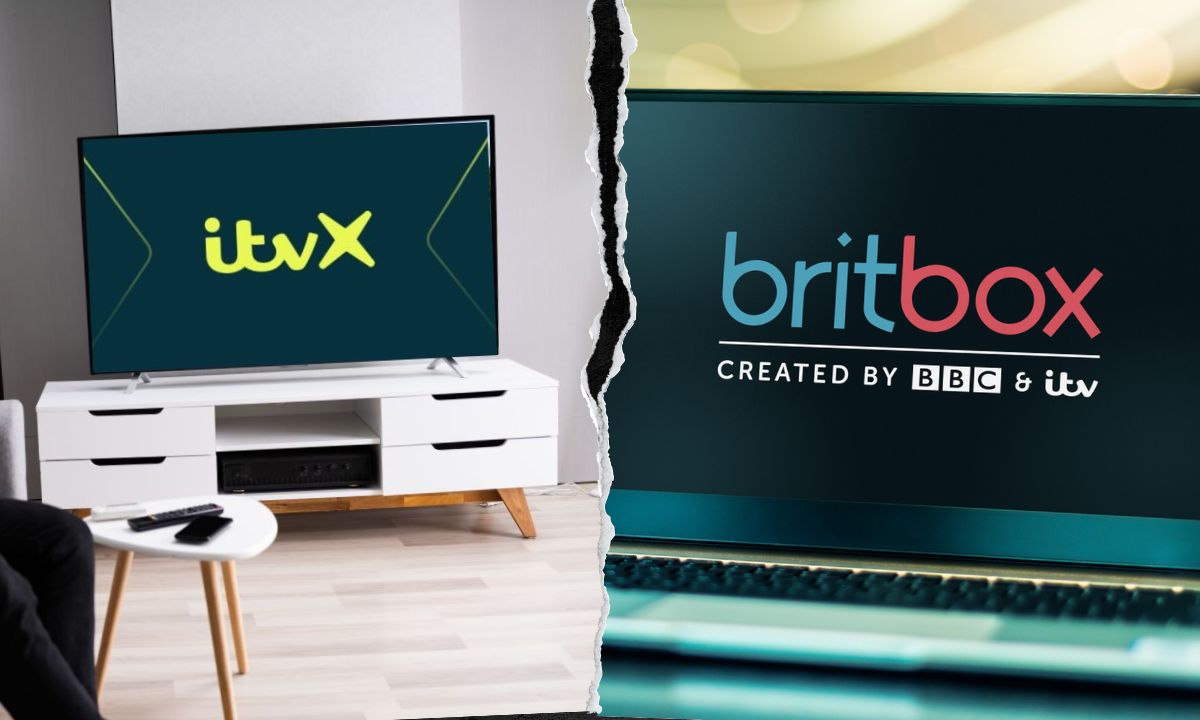 But then, when ITVX was announced – ITV said BritBox would stop producing original content, and would be folded into ITVX's premium tier, with subscribers being able to move over to ITVX.
Then, when ITVX actually launched, ITV changed its tune a little bit, and said that BritBox would remain separate for now.
That is – ITVX Premium subscribers would still get BritBox's content, but a standalone BritBox app (and service) would continue to exist, for those who prefer to remain subscribed to BritBox. Furthermore, ITVX subscribers found out they couldn't use their credentials on the BritBox app, and vice versa.
But wait, that's not the end of the story. A week later, BritBox… stopped selling standalone subscriptions, and new subscribers were instead directed to sign up for an ITVX Premium subscription – and get BritBox's content through the ITVX app.
The bottom line? It's unlikely that ITV will keep maintaining two separate streaming services with identical content for long – so it stands to reason that the standalone BritBox site/app will be phased out at some point in the future.
5. Paramount+ UK Launches Without 4K And Missing Content
The launch of Paramount+ in the UK, earlier this year, is generally a good thing – the more choice we have, the better (with the only big American streaming service that we're still missing being HBO Max).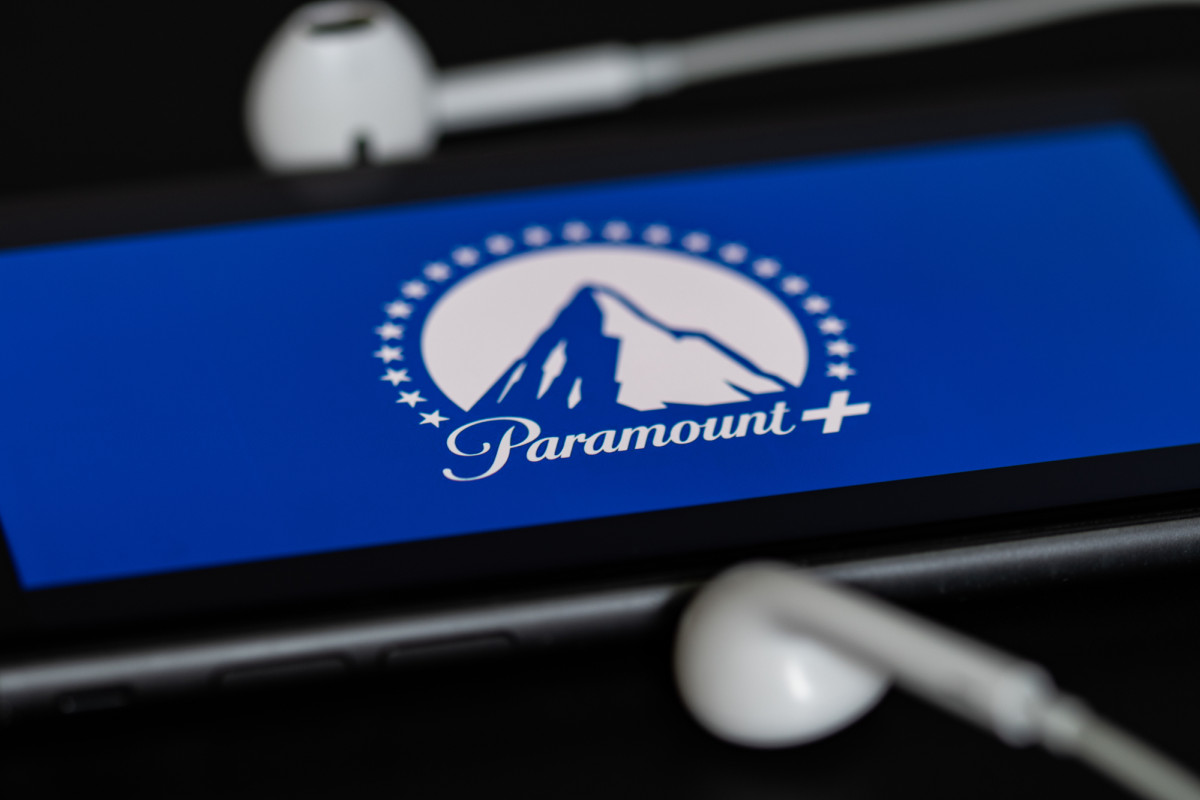 However, after a long wait, when we finally got Paramount+ on our side of the pond, there were two disappointments: First, the fact that there's no 4K content at all, even though the US version does support 4K.
In this day and age, when Netflix, Disney+, Apple TV, Prime Video, and practically every major streaming service is offering 4K films and TV shows, it's strange that Paramount+ was OK to launch without it.
Think about Top Gun: Maverick, one of the biggest films of all times, which is coming to Paramount+ this month – that's exactly the type of movie you would want to watch in 4K. But alas, you can't in the UK (on P+).
The second Paramount+ UK disappointment was the long list of content we were hoping to get – but never did, at least so far. Big hits like Survivor (US), The Amazing Race, Evil, The Good Fight, Nickelodeon's Classic 90's Shows and more – are available on Paramount+ in other countries, but not in the UK.
6. Ongoing Freeview Reshuffles and Retuning
I'm revisiting this issue, since – well – it never ends. Freeview is a wonderful service, don't get me wrong – with more than 80 free channels, it gives UK viewers something that's unique in the world. And all you need are an indoor aerial and a Freeview box/TV.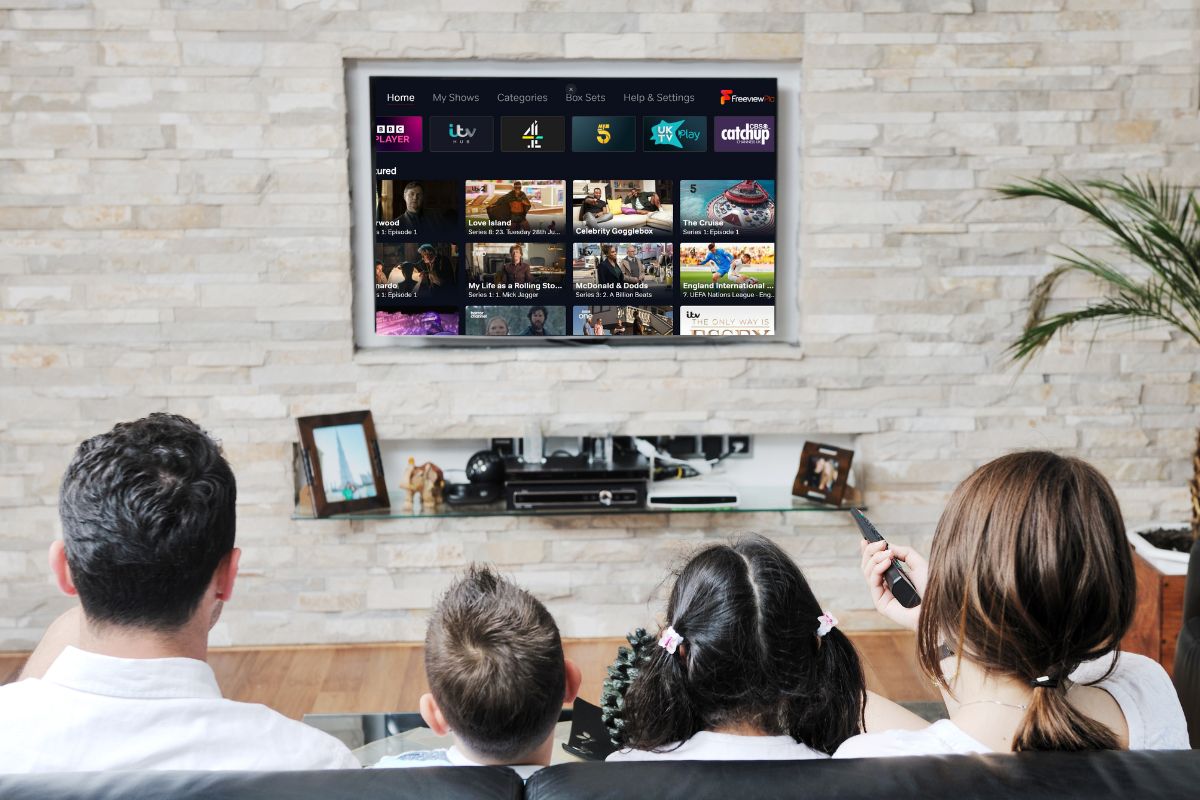 However, Freeview keeps changing. That is, every month, a channel is added, or removed, or switches places with another channel, or it changes its name.
And generally, that shouldn't be too much of a problem – TV services and channels change, that's natural. But with Freeview, on many devices, every time there's a change – you need to do a retune, and sit through your TV / set-top box going slowly over all the channels, remapping them or changing their names.
And it's not just about the hassle of doing a retune. For people who rely on Freeview, those who watch it every day – these constant changes and moves are confusing – not to mention those channels that disappear.
Want a few examples from 2022? Back in January, there was a huge Freeview reshuffle where 60 channels (!) had to change their numbers.
Then in March, the "W" channel was added to Freeview, which is a good thing – but it meant additional channel numbering changes.
Then there was the big CBS Channels makeover in June, followed by nine Freeview channels that were shut down.
Recently, Freeview moved to a once-a-month list of changes, when possible – so that's a step in the right direction. But, for 2023, make sure your retuning finger is still ready.
7. BBC News HD Removed From Freeview
Speaking about Freeview, one of the big changes of 2022, was the removal of BBC News' HD channel from the service (due to the shutdown of the COM7 multiplex, which brought with it a long list of changes).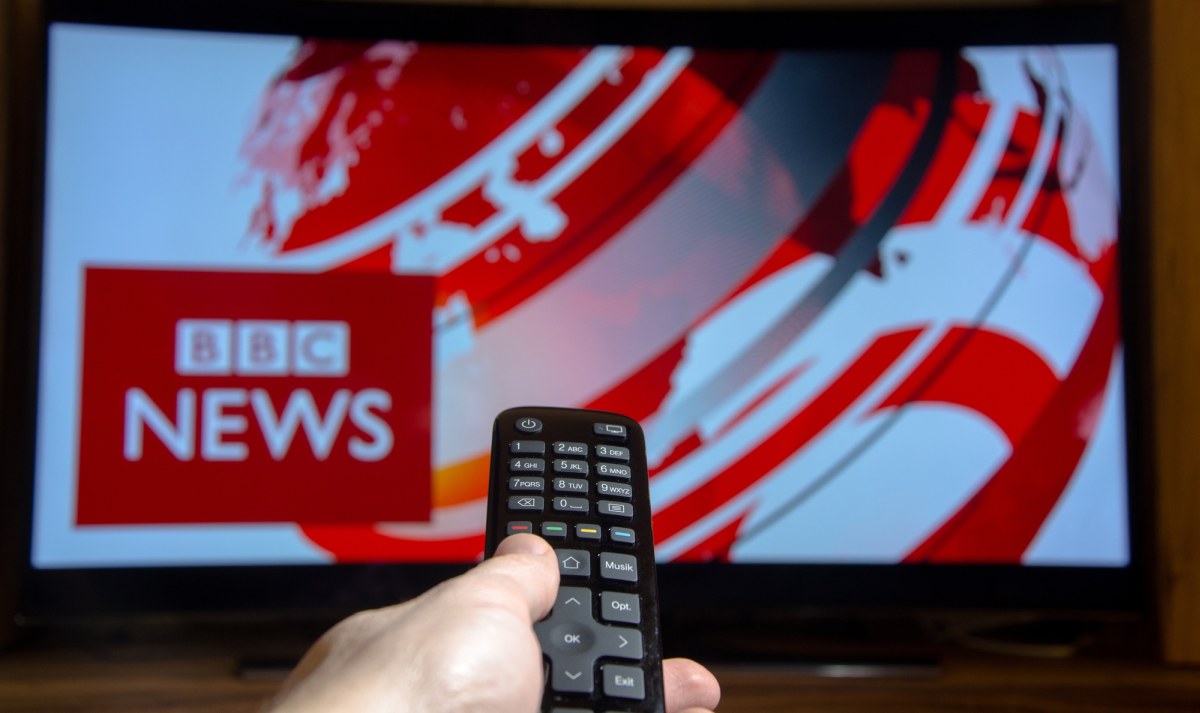 Earlier in this list, I talked about the disappointment of not having enough 4K content. So, moving to SD-Only, in this day and age? And for an important news channel?
So yes, BBC News is still available in HD on BBC iPlayer, and other platforms (such as Freesat and Sky) – but for many people, Freeview is still the primary source of TV – and they deserve better technical quality.
8. Freeview Still Doesn't Offer A Streaming-Only Option
Freeview, which provides a long list of free channels, is becoming more and more popular with the cost of living crisis. And yet, even today, the primary way of getting Freeview is with an aerial – a somewhat unreliable technology that's been with us for years and years (or a satellite dish, if you opt for Freesat – but that's a more expensive-to-install option).
Unfortunately, many people can't get Freeview due to bad aerial reception. They either get nothing – or they miss out on some of the channels.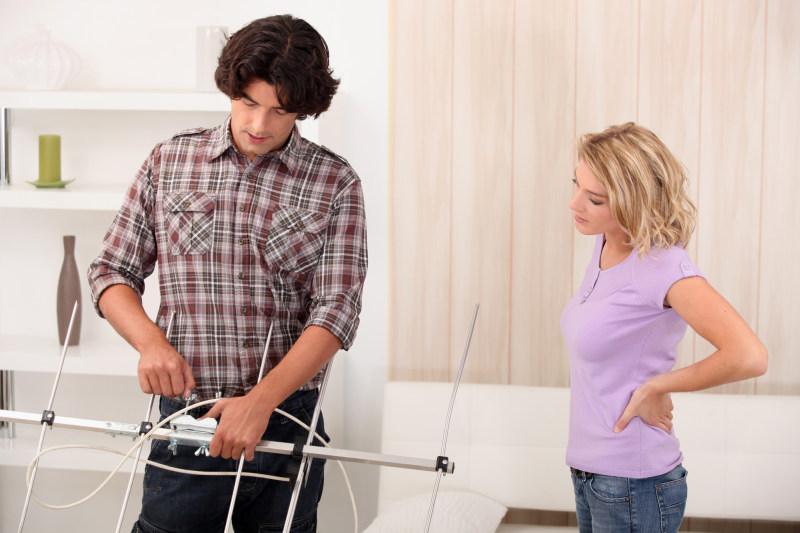 Therefore, with streaming TV becoming so dominant in recent years, the hope was that Freeview would move to streaming as well (as another option, at least). But that hasn't happened.
Sure, the big public broadcasters have their own streaming apps – BBC iPlayer, ITVX, All4 and My5. But most of the other 80+ channels don't have their own standalone streaming apps – so we're back to aerial reception.
The commercial pay-TV companies, however, are already moving Freeview to streaming. So you can watch Freeview-via-broadband on Sky Glass and Sky Stream, you can watch Freeview via broadband on Virgin Media's stream, and also on BT TV's 4K Pro Box.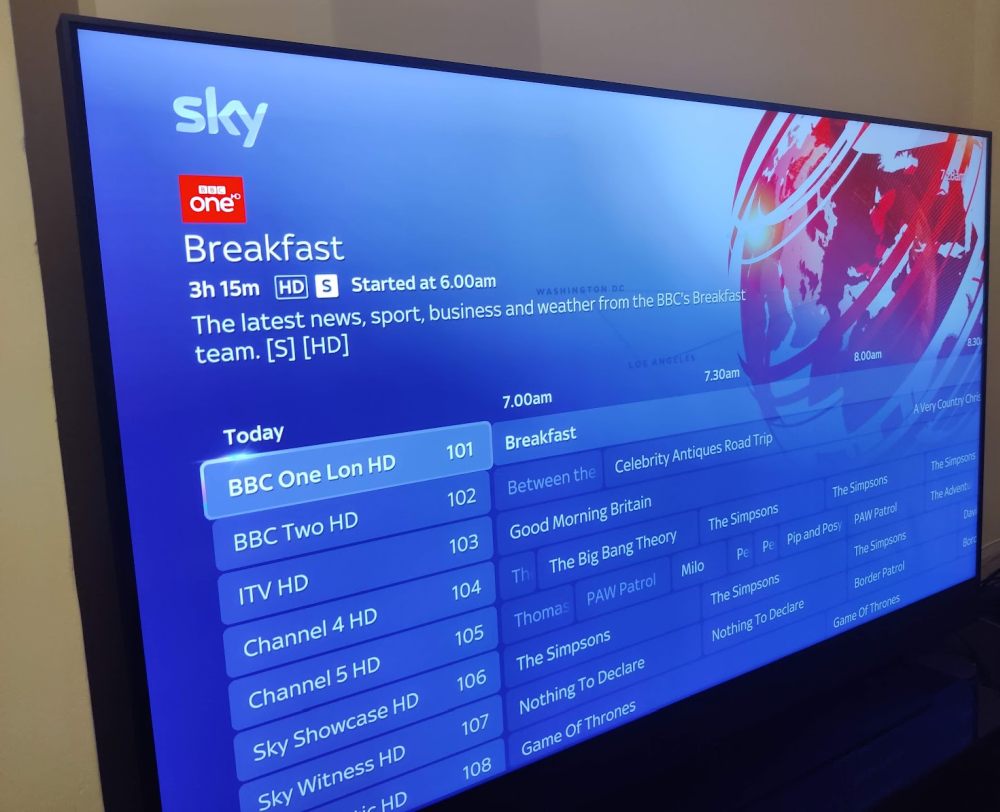 But, those are PAID TV options. And having to pay a company (either for the TV service, their broadband, or both), just so you could get Freeview via broadband, misses the whole point of Freeview being, well, free.
In recent years, there's been a lot of talk about a united Freeview streaming app. I don't think that's coming anytime soon – at most, we'll get an improved version of what Freeview Play is now – a front door to Freeview that gives you recommendations and a TV guide for all the channels.
But if you want to actually watch anything, you still have to go to each individual broadcaster's app – and, again, many channels don't have apps.
It's a question of money, among other things. Streaming infrastructure costs a lot of money to operate, and who's going to pay for it in Freeview's case? For the pay-TV companies like Sky and Virgin Media, adding Freeview-via-broadband is a way to lure you in for more services, but for Freeview alone – who will be paying the bill?
Meanwhile – it seems those with bad aerial reception will have to keep looking for other options if they want to watch Freeview.
9. Adverts On Paid, Premium Streaming Services
When you pay for a premium streaming service, in this day and age, you expect not to have to sit through adverts.
And while it IS becoming more popular to offer cheaper ad-supported tiers, like Netflix's Basic-with-Ads plan and an upcoming Disney+ ad-supported plan – they still usually give you the option to pay a little more and watch without adverts at all.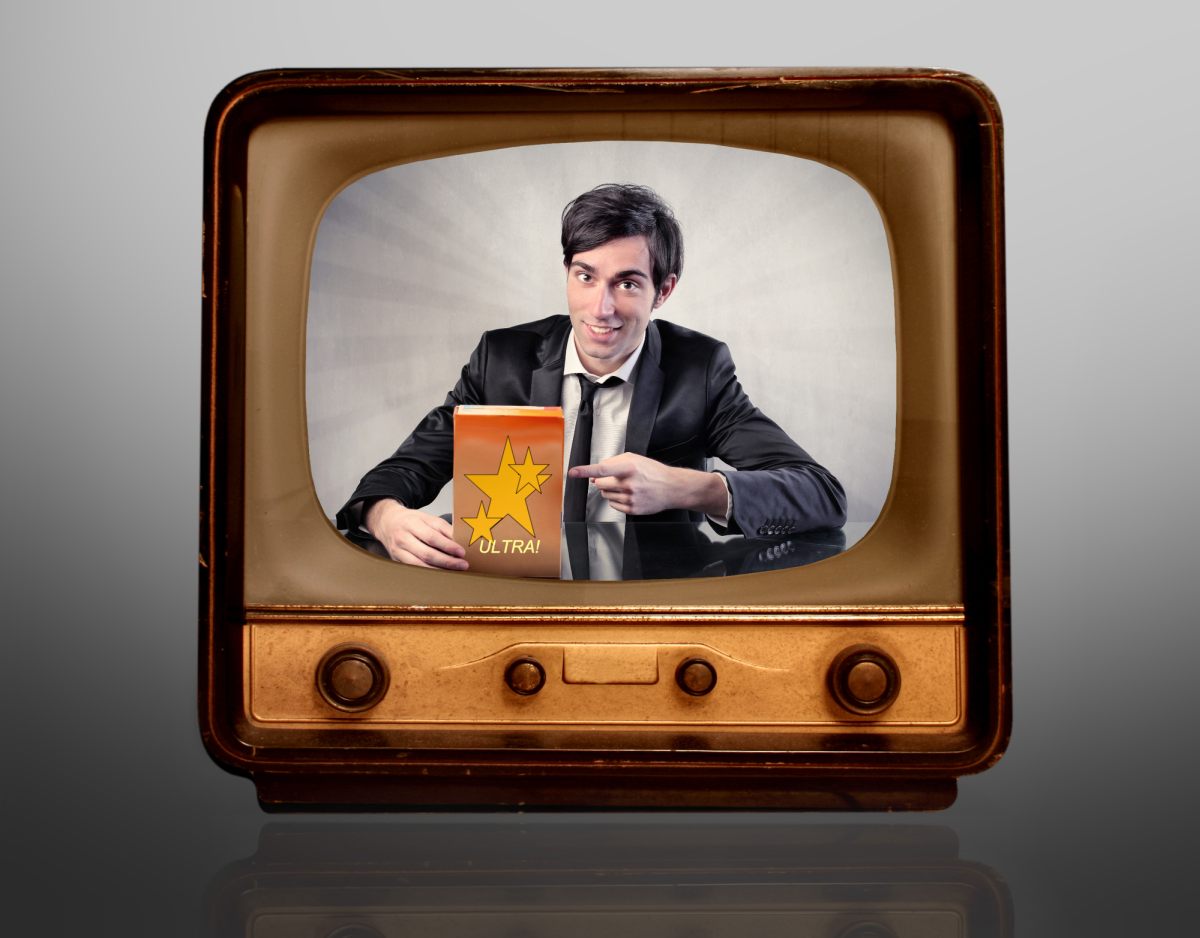 Then there's Sky. For years, their customers were unfortunately used to paying high prices WHILE ALSO seeing adverts on Sky's live and on-demand content.
Then, when Sky launched its two streaming-based devices, Sky Glass and Sky Stream – there were no adverts at first, and I was giddy.
But soon enough, advert breaks were added to the on-demand content. And, Sky also removed the introductory offer that gave new customers the ad-skipping add-on for free (for 18 months) – and you now have to pay for it (if you want it) from Day 1.
And not only that – but even this £5/month ad-skipping add-on doesn't exactly let you, well, skip the adverts. Instead, it lets you fast-forward them – but you still have to stop several times when you're watching a show or a film, for that fast-forwarding annoyance.
And that's WHILE you're paying for a premium TV service.
And Sky's not alone in this. Discovery+, the streaming service that focuses on factual content and lifestyle content, also added advert breaks to BOTH of its paid tiers this year.
And even ITVX – which has an optional £5.99/month tier that removes the adverts – does NOT remove them from a long list of mainly-US shows and films – so you get to watch adverts (currently it's all promos for other ITVX shows), even though you're paying not to watch adverts.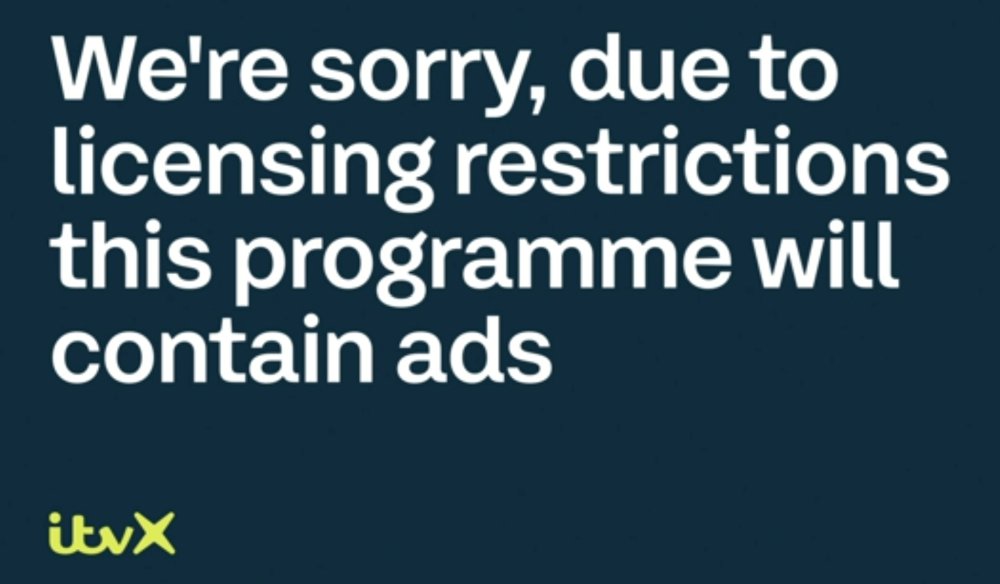 In a way, this is a cost of living issue – instead of raising prices, companies are adding adverts to paid tiers. But often, we get the worst of both worlds – companies raise prices, AND add adverts…
10. Sky Glass Goes Dumb When You Sell It
Sky Glass, the streaming, broadband-based TV from Sky is an interesting device, and I do like the service it offers (which you can get more easily – and cheaply – via Sky Stream).
But whichever way you look at it, Sky Glass is an expensive TV, especially when you consider its tech specs and the quality of its panel (even though a picture-improving software upgrade was released recently).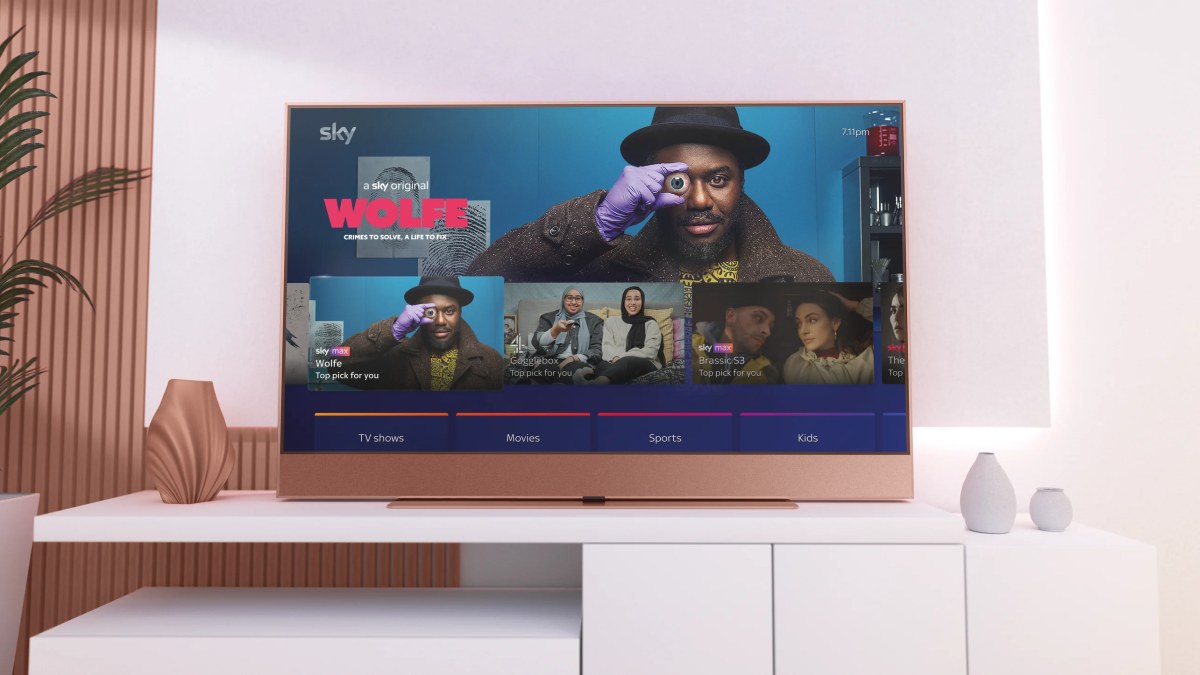 And, unlike Sky Q, when you buy Sky Glass – you're actually buying the TV. As in, you own it. So naturally, some people may wish to resell it at some point.
Well, here's the problem: if you sell Sky Glass, the TV will instantly go dumb. There's no way to switch it to a different Sky account – and without being connected to Sky, the TV becomes an HDMI-monitor, and that's it.
You can't get Sky to work on it. The voice controls won't work anymore. And – the apps (even 3rd party ones like BBC iPlayer and ITVX) don't work anymore.
So, how much are you going to get for a mid-range TV that's not even smart because the only way to watch anything on it is to connect a standalone streaming stick / set-top box?
Sky told us that they're looking into the ability to add new Sky accounts to Sky Glass – but it's impossible at the moment.
And the same holds true for Sky Stream, which doesn't work at all without a Sky subscription.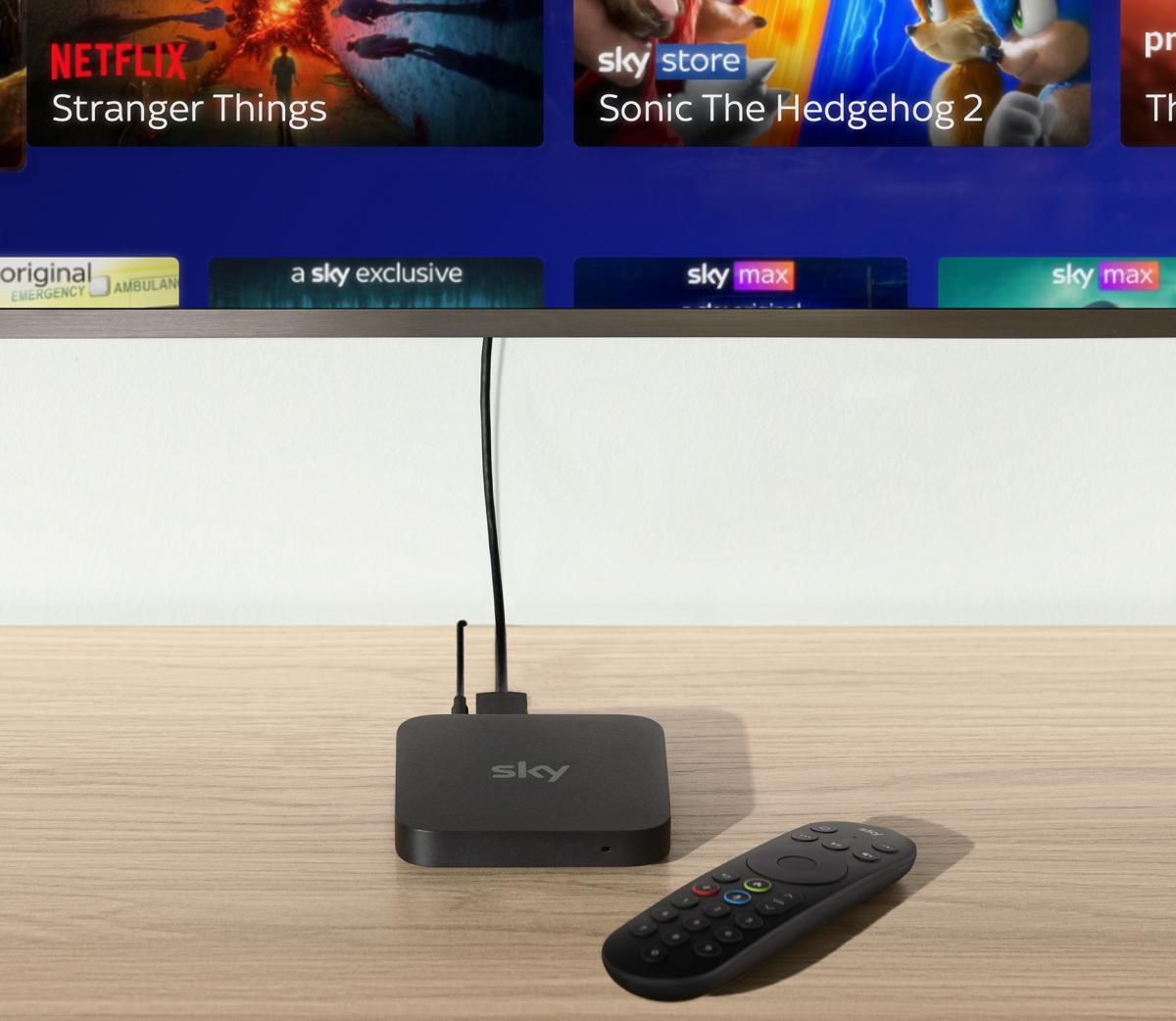 And yet, people are selling second-hand Sky Stream boxes on eBay and other second-hand markets – so unaware buyers are at risk of buying a box that… doesn't do anything (as with Glass, you CAN'T assign a new Sky account to a previously-owned Stream).
Honourable Mentions
A few smaller blunders that annoyed us in 2022:
Amazon's Prime Video App Removed The Buying Option On Android – Amazon's streaming video service no longer lets customers buy or rent digital content directly on its Android app, due to a change in Google's rules.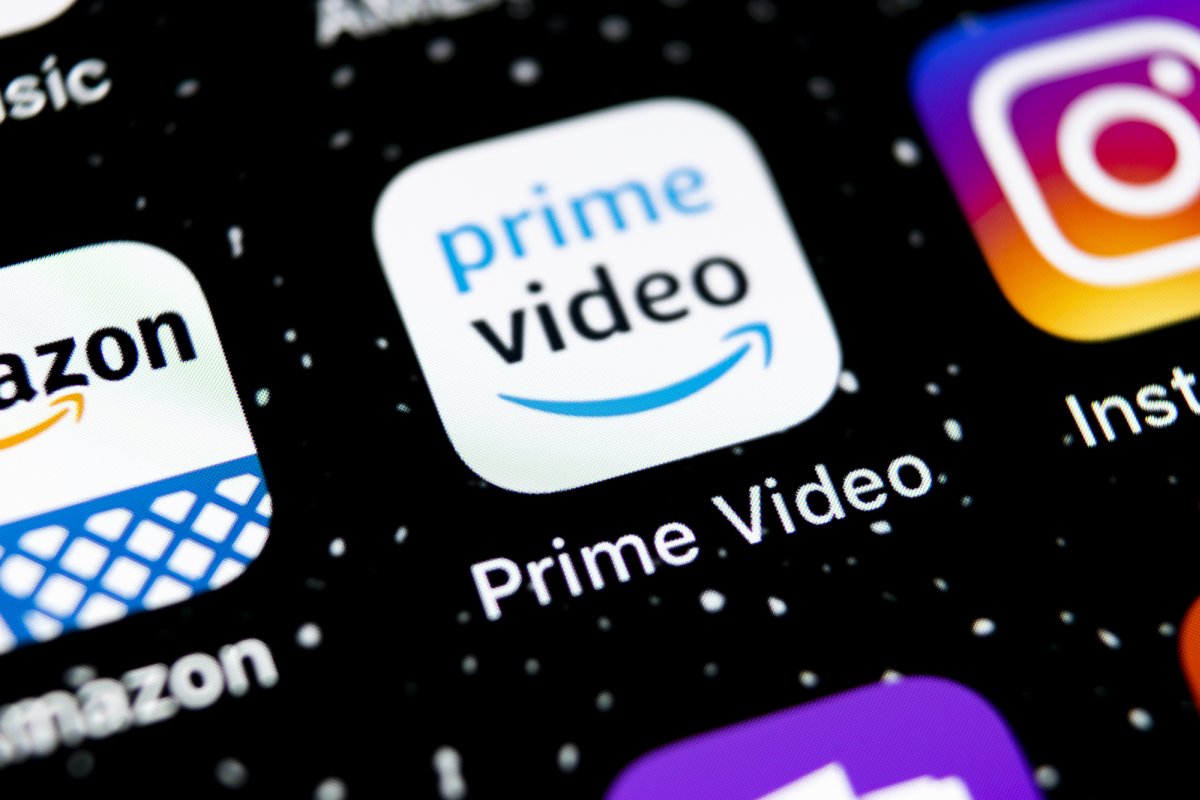 This means customers have to go to Amazon's website separately, buy the content – and come back to the Prime Video app to watch. I thought this would be a minor issue – but I keep getting complaints about this every week, so apparently, this is a big annoyance for many.
No Subtitles on 4K Content on Sky – I keep banging the 4K drum, and thankfully Sky does have a lot of 4K / HDR content. However – for some inexplicable reason, they don't let you use subtitles when you're watching any 4K content – on Sky Q, Sky Glass and Sky Stream. They've been "working on a fix" for more than a year, yet nothing has changed.
BT TV Gives Discovery+ For Free – But Doesn't Support The App – Following the merger of BT Sport and Discovery / Eurosport, some BT Sport subscribers can now get Discovery+ for free. There's only one problem – BT's own Pro 4K TV Box doesn't support the Discovery+ app yet – so they can't watch it without using a 3rd party streaming device.
The Endless BBC iPlayer 4K 'Experiment' – The BBC has been offering a handful of programmes in 4K for years now. They keep adding shows every year, and they even streamed the World Cup in 4K this year – but we're still talking about a meagre list.
That's it for this year – but don't forget, it's not all bad! Look for our 'Biggest 2022 TV Wins' list in a couple of days.
Meanwhile, don't forget to Subscribe to our free newsletter.