Millions of Virgin Media customers are facing an imminent price increase, with those subscribed to both broadband and TV seeing major increases. But even if you're currently under contract – there are cheaper alternatives, if you take action.
Due to the irregularly high price hike, Virgin Media has announced that all affected customers will be able to ditch their contract without termination charges – as long as they do it within 30 days of receiving the notification.
This means that existing customers should use this opportunity to look around – for better broadband and phone deals, but also for better TV deals – which is where this guide comes in.
If you've been on the fence about cutting the TV cord, this is your chance to potentially save hundreds of pounds a year, and still keep watching a lot of excellent TV (there's almost nothing on Virgin Media's TV service that you can't find elsewhere, without long contracts – see ahead).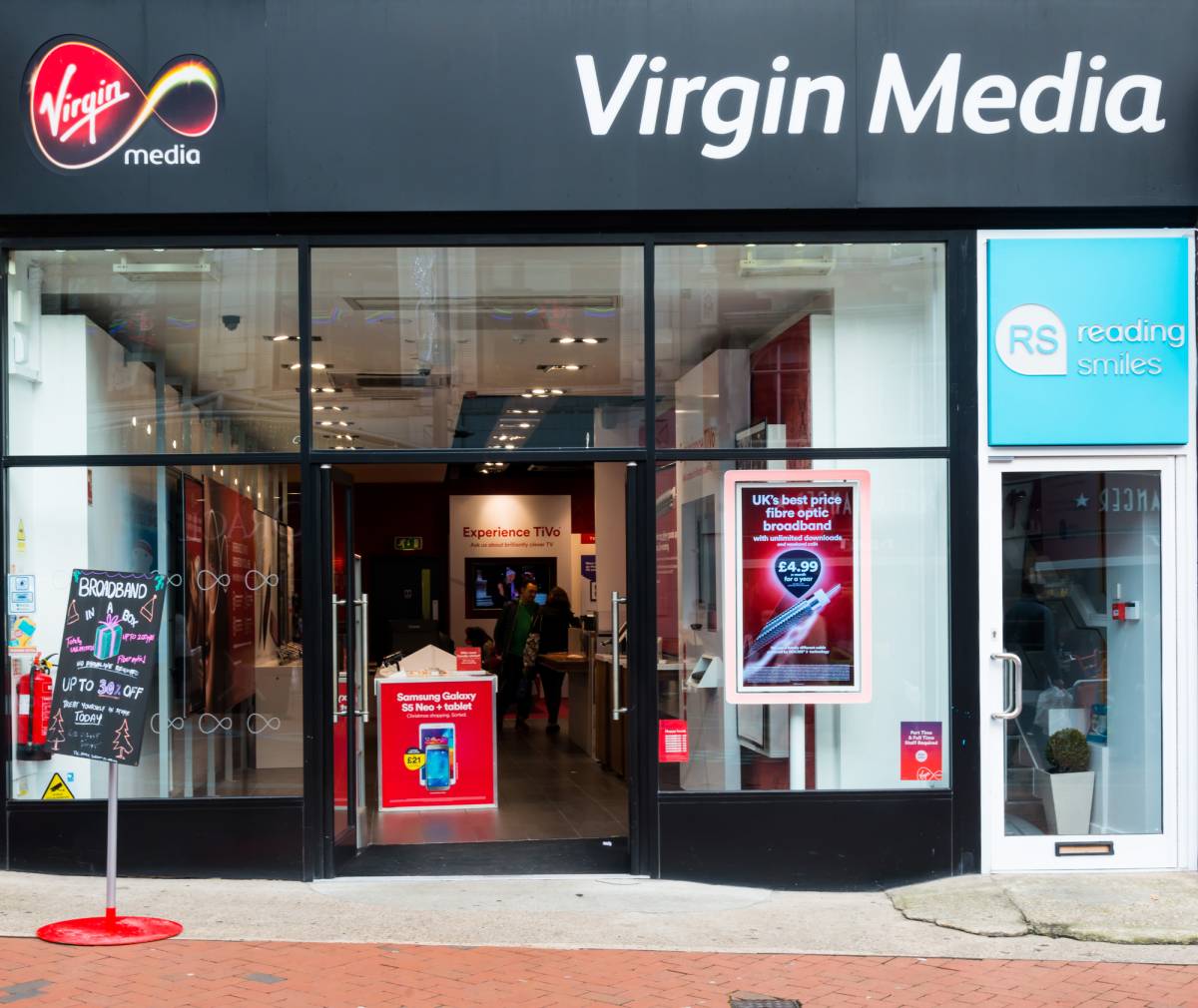 Virgin Media's 2022 Price Increase: Who Is Affected?
The price increase, which will take place for most customers on March 1 (or April 1 for mobile), will affect Virgin Media's Broadband, Phone, TV and Mobile customers.
The increases vary according to your subscription. For Virgin Mobile customers, prices typically go up every year in accordance with the RPI inflation rate, but this year Virgin Mobile is raising some of its prices by 3.9% above January's RPI.
Virgin Media's cable subscribers (so either broadband, phone lines, TV or all three) will see prices go up by an average of £4.70 per month (£56.40/year).
The exact amount is different for every customer (depending on the package you have), but the notification you get from Virgin Media should detail your specific increase.
"Vulnerable customers", including those on Virgin Media's Essential broadband package for people receiving Universal Credit, as well as Talk Protected landline customers (a phone-only plan for those over the age of 65 or those with additional accessibility needs) – will not see their prices change.
This week, Virgin Media started sending out notifications to its customers, detailing your exact price rise, which is due to start either on March 1, or in April for Virgin Mobile customers.
From the moment you get that notification, however, you have 30 days to leave Virgin Media (if you wish to do so), without paying any fees – even if you currently have months left on your contract.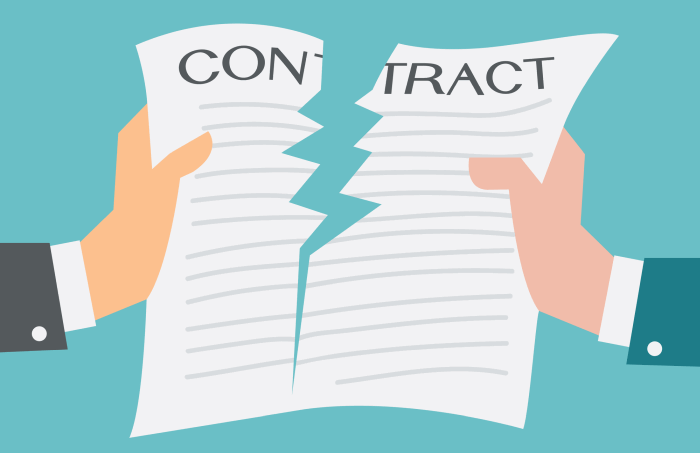 That's the perfect time to take a closer look at your bills – and especially what you're paying for your TV watching.
As a side note, it's worth remembering that even if you want to stay with Virgin Media and keep your current package – you can use this contract-breaking-point to haggle with them and keep the costs down – or at least get more for your pounds: See our How To Haggle With Virgin Media guide.
Virgin Media's Response
A Virgin Media spokesperson said: "While we recognise a price change is never welcome, with rising costs and our customers using their services more than ever, we are reviewing our pricing to fuel further investment in our network and services, both now and in the future.
"We're committed to providing brilliant services and excellent overall value, and consistently give our customers more for their money than anyone else."
For now, here's our step-by-step guide on finding a cheaper alternative to Virgin Media:
Step 1: Decide What You Need
Broadband is pretty much a given these days – but what many people don't know, is that with many companies, you can sign up for broadband ON ITS OWN, without any additional services and costs (or, at the very least – Broadband + A landline phone).
If you want, you can even stay with Virgin Media, just for the broadband part – you'd need to let them know that you're breaking your existing contract, but interested in signing up for a new Broadband-only package.
In any case, it's always a good idea to check broadband prices among several different companies, just remember that they all come with 12 or 18 months-long contracts:
But what about TV, you say? There's very little reason to keep an expensive pay-TV contract these days – either with Virgin Media, Sky, BT TV or any of the other "traditional" TV companies.
Everything you get from VM (or the other pay-TV companies) is replaceable, and – in many cases – will be cheaper, and without a long contract. Let's take a closer look…
Step 2: Understand What You're Getting From VM
First, let's remember what a typical customer gets from Virgin Media, if he's subscribed to one of their TV bundles (some customers might still have older equipment – but the basic premise is similar for most) –
The Virgin TV 360 Box: A Freeview recorder box that lets you watch and record Freeview channels, access premium channels as well as some streaming and catch-up apps like Netflix, Prime Video, BBC iPlayer, ITV Hub and more.
Premium TV Channels: The selection depends on your particular bundle and the price you're paying – You can get some of Sky's channels (such as cinema, some TV – but not Sky Atlantic), sports from Sky and BT, and more.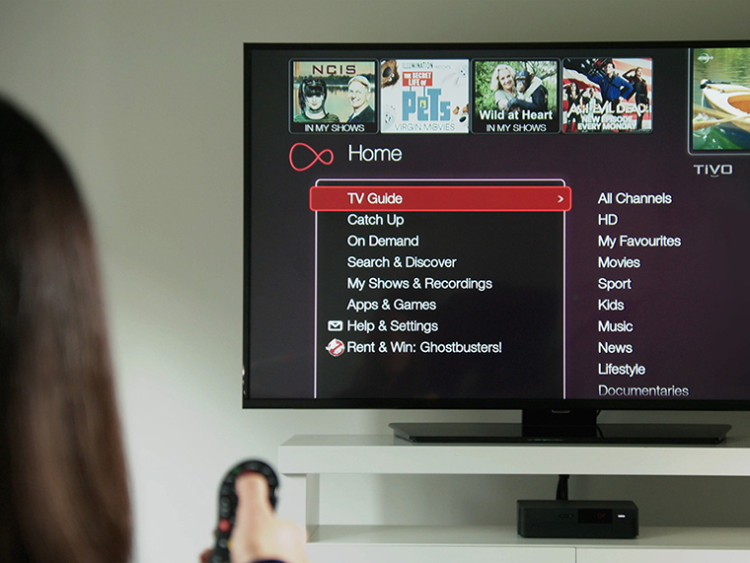 What you pay depends on your specific bundle, the deal you managed to snag, and numerous other aspects – but roughly, a typical package with most of the TV channels, M100 broadband and a phone line, currently costs around £80/month with an 18-months contract.
And if you've been with them for long, without haggling – you might be paying more than that. Much more.
And that's BEFORE the 2022 price increase.
Step 3: Replace Virgin Media's TV Service By Cutting The Cord
What does cord cutting mean? We have a comprehensive article about that, but in general terms, it means ditching traditional pay-TV companies like Virgin Media, at least for their TV services – and moving to cheaper streaming companies like Netflix and Disney+.
So, let's start with the hardware. If you leave Virgin Media, they'll take away your TV 360 Box (or older device) – but No Worries!
Getting Freeview Without Virgin Media
If you just casually watch Freeview channels, you don't even need a recording box – every TV sold in the UK after 2010 already has a Freeview tuner built-in.
As long as you have decent reception around your house, you just need to connect an aerial (it can even be a cheap indoor aerial in most cases)
If you do want to be able to record Freeview channels (and then watch later, plus be able to pause, rewind and fast-forward live channels), you can get a Freeview recording box like the Manhattan T3-R (you can see more of our recommended Freeview boxes here).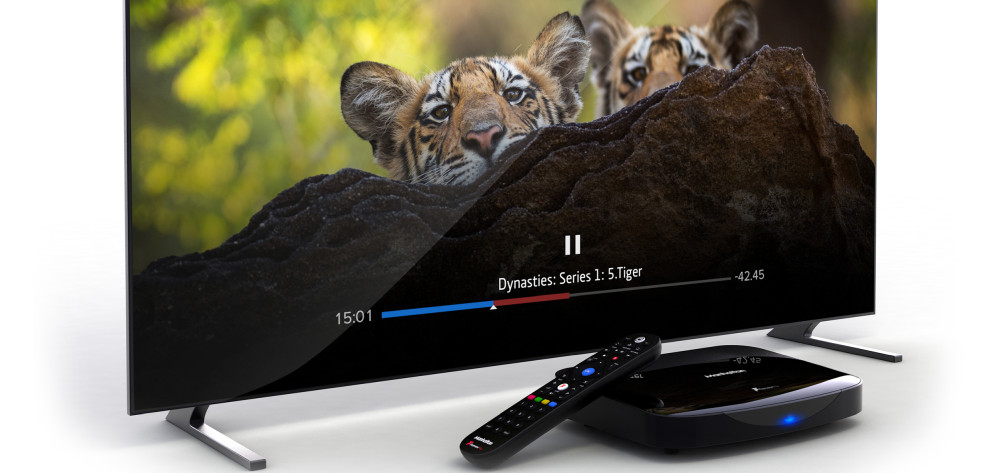 A recording box like that typically costs around £160 (depending on how much digital storage space you want for your recordings). True, that's not exactly cheap – but remember, this is a one-time cost.
Once you have the Freeview box and decent Freeview reception, you don't need to pay anyone else for the privilege of watching and recording Freeview, ever again (Well, except for the annual TV licence – but that's also true when you're with Virgin Media).
The Manhattan T3-R also supports Freeview Play, so it comes with streaming apps for the major public broadcasters – BBC iPlayer, ITV Hub and more.
If you want more information, see our full Freeview Guide.
Getting A Streaming Device Without Virgin Media
Next, we want to be able to watch the streaming services – either the paid ones like Netflix, or the free catch-up ones from the public broadcasters, like BBC iPlayer.
For that, you first need broadband, of course (and preferably high-speed broadband) – but we took care of that in Step 1.
Next, you need a streaming device to replace the Box 360. If you have a Smart TV from the past 4-5 years or so, there's a good chance you already have most of the major streaming apps and services built into your TV.
If not, you can buy a dedicated streaming stick – these are small, cheap devices that give you access to a huge library of apps and services.
There's a wide price range, but you mainly need to decide whether you want a 4K streaming stick, or if HD (1080p) is enough for you. In most cases, I would go for a 4K stick, as that future-proofs your purchase, even if you don't currently have a 4K TV.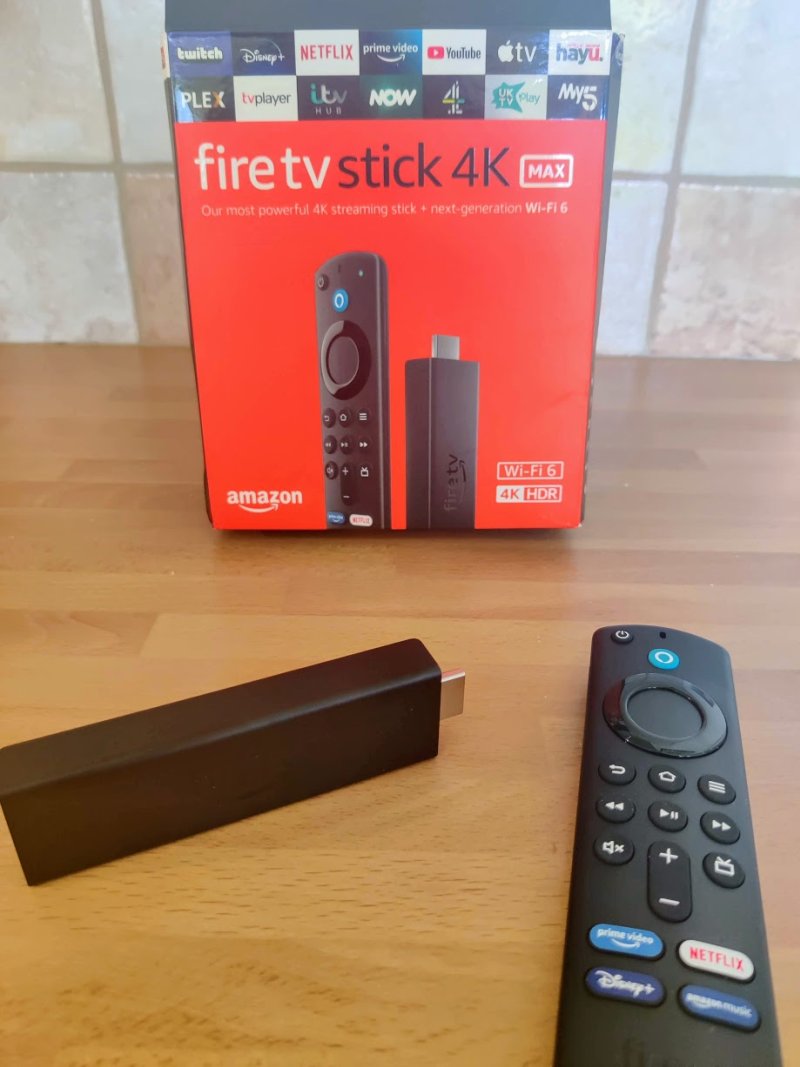 Two excellent choices for streaming sticks are the Amazon Fire TV 4K Max (see our review) and the Roku Streaming Stick 4K (see our review). The Fire TV sticks are more popular in the UK, but the Roku sticks have a much simpler and easy-to-use interface, so that may be a plus for some.
But you can't go wrong with either one of those two. If you want something cheaper, but still get 4K – Roku also sells the Roku Express 4K (see our review)– which isn't as powerful, so might be slightly more sluggish – but is still an excellent choice.
And if you don't need 4K at all, take a look at the cheap Fire TV Stick Lite.
Getting Premium Streaming Channels Without Virgin Media
Once you have a streaming device, it's time to decide what it is you want to watch.
First, remember that all the top streaming devices will already have the catch-up streaming apps from the major broadcasters, which you can then watch for free (though sometimes with adverts) – BBC iPlayer, ITV Hub, All4 and My5.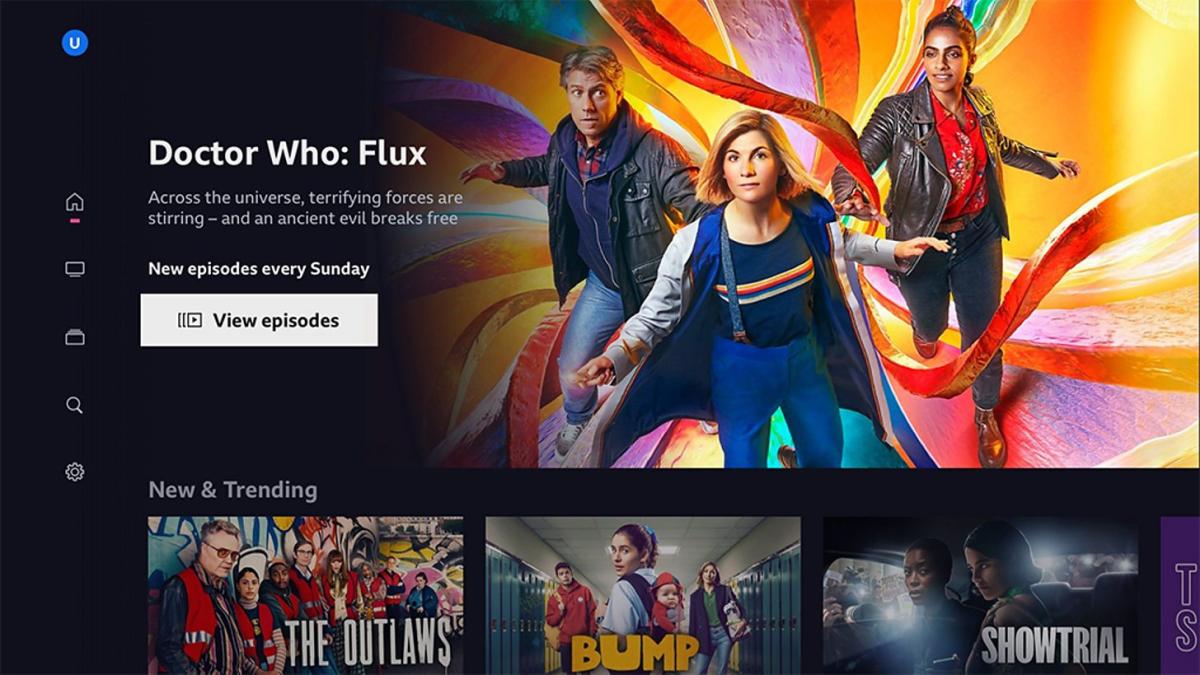 Then there are the premium streaming services, that cost money – but are still rather cheap.
The most crucial difference to remember between these streaming services and Virgin Media (or other pay-TV companies), is that there are NO LONG-TERM CONTRACTS.
Instead, you only pay for a month at a time – and can cancel at any point (unless you want want an annual deal that lowers the price – but you don't HAVE to get those).
So, for example, you can sign up for Netflix one month, watch some shows, then cancel the next month and switch to Disney+. Going on holiday for a couple of weeks? Cancel everything. The choice – and flexibility – is yours.
Some major Streaming Services examples include: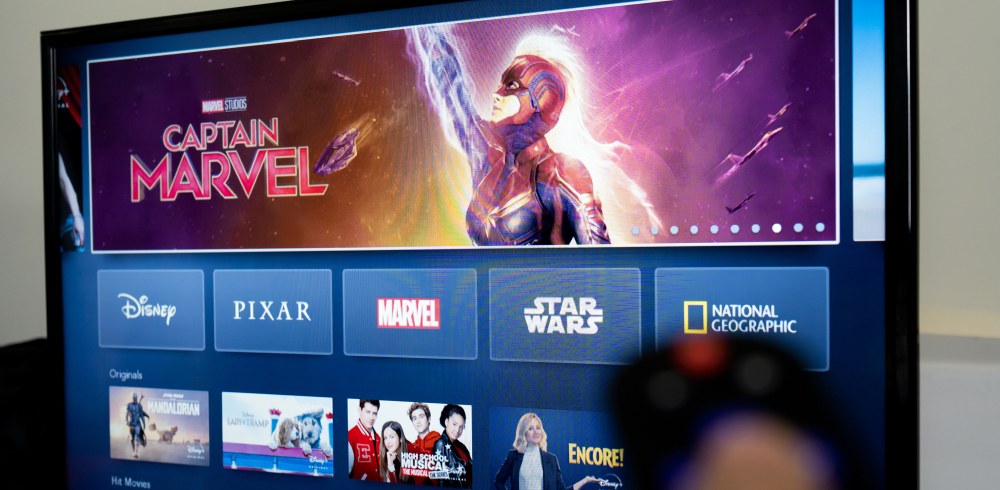 If you've been missing the old Fox channel that shut down and left Virgin Media last year, you'll find most of its content on Disney+, including The Walking Dead, and – later in 2022 – NCIS.
How Can I Get Sky's Channels Without Virgin Media?
Even if you want to watch Sky's premium channels – you can still do that with streaming, without the need for a VM subscription (or a Sky subscription for that matter).
This is where NOW (Formerly NOW TV – see our review) comes in. Sky's monthly subscription service for cord cutters costs £9.99/month for the TV (and Kids) package, £9.99/month for the Sky Cinema package and £33.99/month for Sky Sports.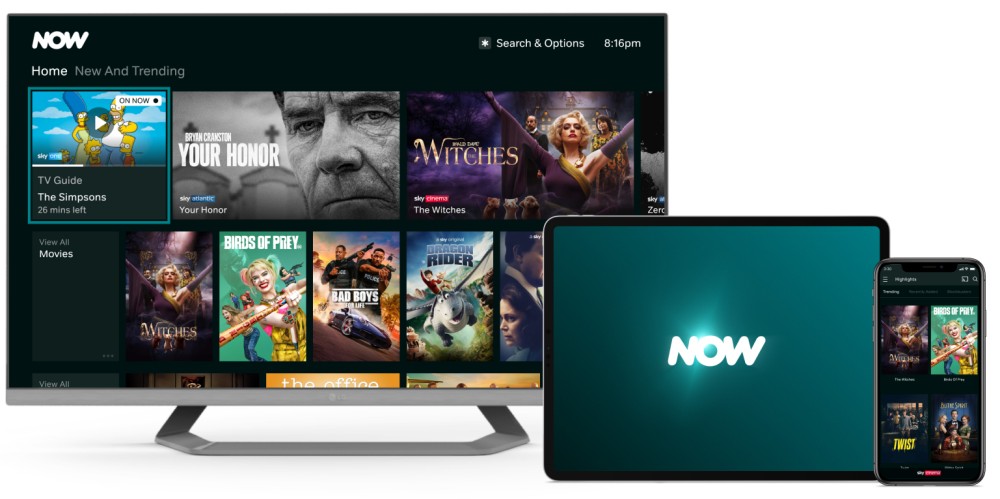 And, unlike Sky on Virgin Media – with NOW's Entertainment Membership you get ALL of Sky's entertainment channels and content – including Sky Atlantic. And everything's available on-demand, and not just on "live" channels – so you can watch whenever you want.
How Can I Get Sports Without Virgin Media?
There are quite a lot of options for streaming sports these days, without the need to sign a long contract with Virgin Media.
While these options are not always cheaper than getting the sports services as part of a bundle – you do get the flexibility of cancelling and re-joining whenever you want. Only interested in Premier League, for example? Cancel everything during the off-months.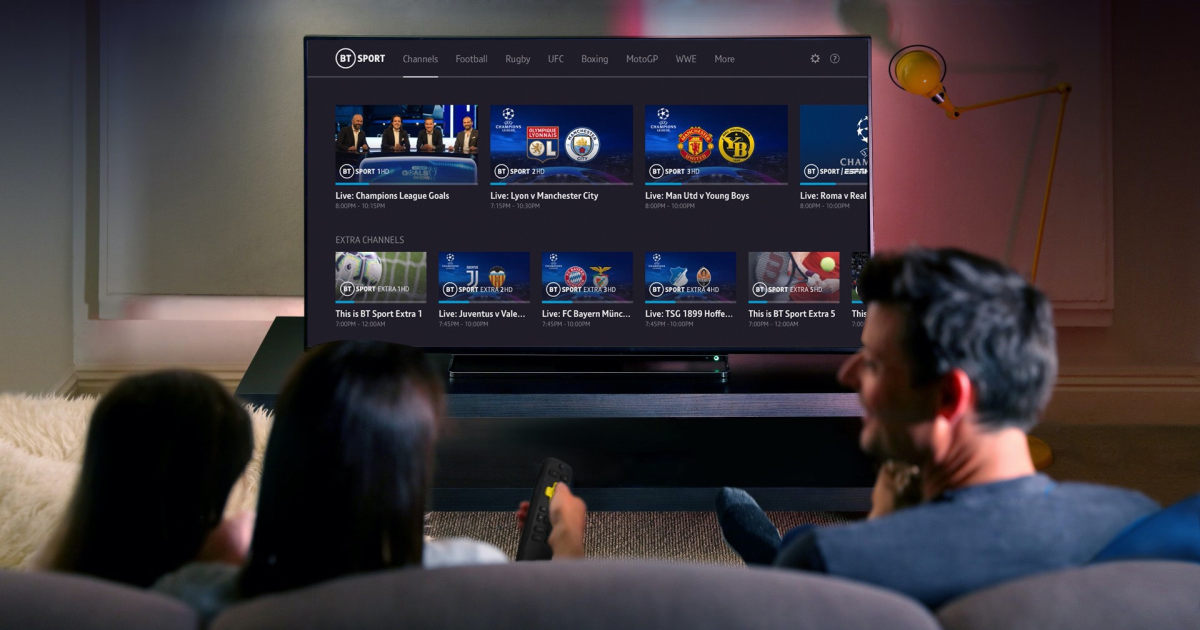 Your streaming sports options include:
The Bottom Line: Save By Ditching Virgin Media's TV
No one likes price increases.
However, by moving to streaming TV and Freeview instead of Virgin Media's TV (or other traditional pay-TV companies), you can save hundreds of pounds a year – and not just by avoiding the current price increase.
Some people keep saying to me that if you add all the streaming services' costs up, you end up paying MORE than you did with Virgin Media. In theory, that's true.
However, that's exactly the point – you DON'T NEED all these services together, at the same time. Most people won't have the time to watch Prime Video, Netflix, Disney+, NOW, BritBox, BT Sports, and the list goes on – during the same month.
There are only so many TV-watching hours in a day.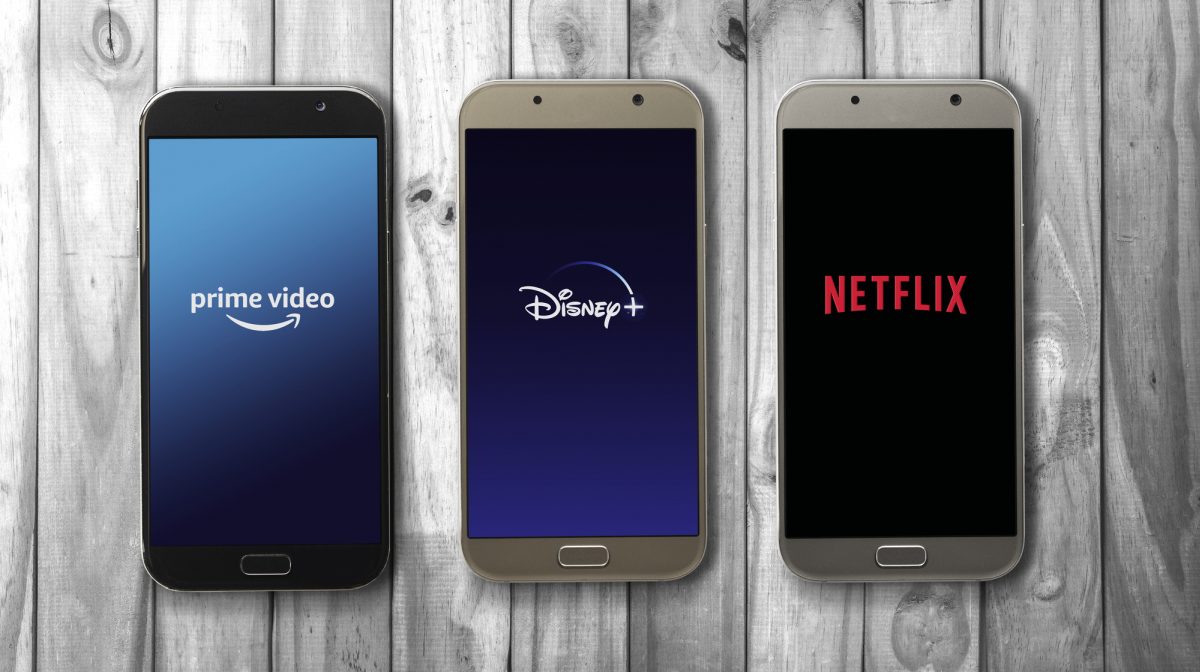 So every month just pick one, or two – depending on your needs and how much you want to pay. Or just take one of the major ones like Netflix or Disney+, keep it for 6 months, then switch to something else.
That flexibility is where the real money-saving lies.
Featured Image: Deposit Photos / Peter Fleming