A year after its UK debut, Disney+ is now a true content juggernaut, with thousands of films and TV shows – for the whole family, and for adults, thanks to the recent addition of Star.
But with Netflix and Amazon Prime Video already dominating the streaming TV market in the UK (and to a lesser degree, NOW TV and BBC iPlayer), can Disney+ get a big enough slice of that pie?
With Disney owning some of the biggest entertainment franchises in the world (Marvel and Star Wars, for example), and now with general entertainment series from Disney's rich portfolio of companies, Disney+ is surely the most star-studded service. But with so few original shows (even a year later), is this huge nostalgic library enough?
In this review, I'll take a look at what's it like to use Disney+, whether the content is any good, and how it stands up against the competition. (Note: this review was originally published in March 2020, and has been updated in 2021 to include the Star category).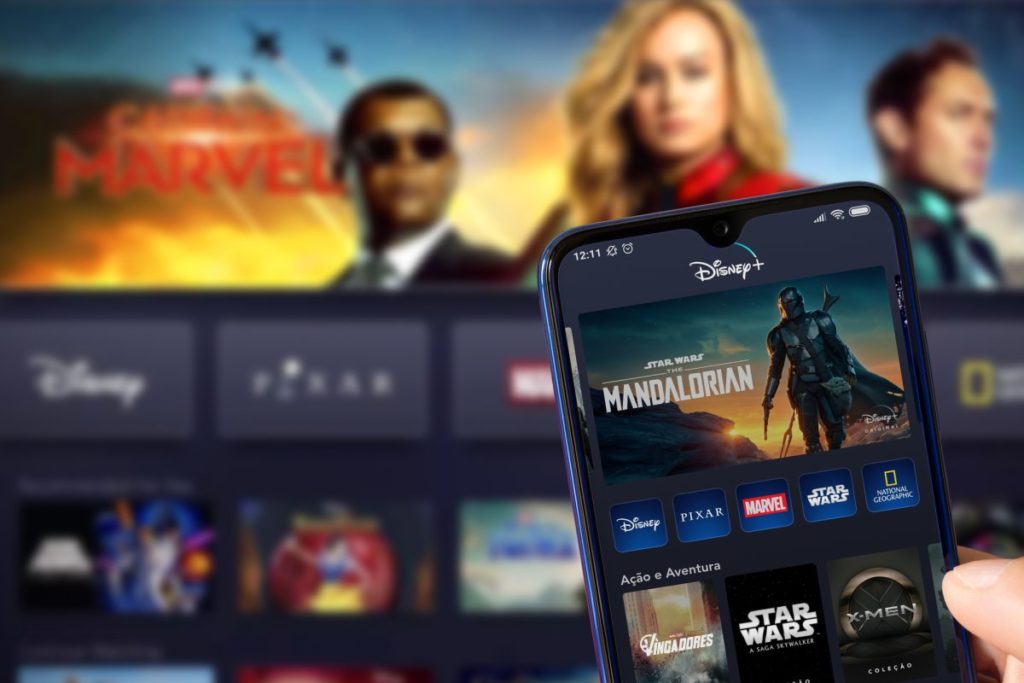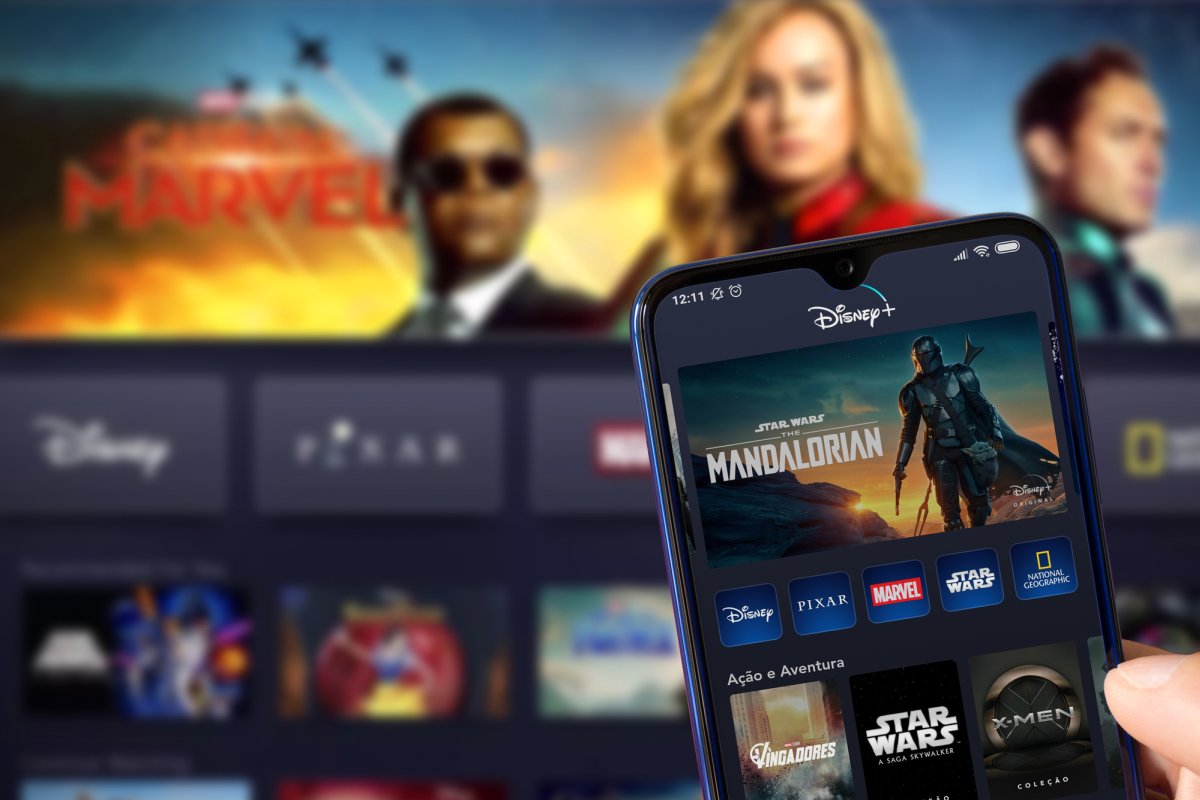 ---
Quick Look – Disney+
Who is it for: Disney/Marvel/Star Wars fans who want a one-stop-shop for all their favourite titles. Also great for your kids, and for watching a bunch of classics from modern TV's history.
Pros
A massive catalogue of classic Disney films and newer blockbusters
Many

4K/HDR titles (Without having to pay more)

Star category adds a lot of highly-rated and popular films and TV classics
Some of the movies have extra content (commentaries, making-ofs, etc')
Available on almost every streaming device in the UK
Competitive price
Subtitles (in several languages) for all the content
Cons
Very few original shows (even now)
If you're already a fan – you've probably seen A LOT of the content already
Star is a glorified back-catalogue of older content (but should improve over time)
No free trial
Summary
Disney+ has grown a lot since its debut. If you're a fan of one of the franchises it's a no brainer, and also if you have kids. For others, the lack of original content (even on Star) is still troubling, though things are set to improve in the next couple of years. The few original shows, like The Mandalorian and Wandavision, are excellent.
---
What Is Disney+?
First, we had Netflix. A small DVD-by-mail company that turned into a streaming-TV company, Netflix, in its early days, had it all (well, almost) – popular TV shows from all the American networks, obscure films no one's ever heard of, alongside some of the biggest blockbusters – including from Disney.
Then, when Netflix became huge (and garnered fierce competitors like Amazon Prime Video and, in the UK, NOW TV), rival studios started noticing it. Including Disney.
So, instead of selling their content to Netflix, Disney decided to join the streaming wars with their own VOD service – Disney+.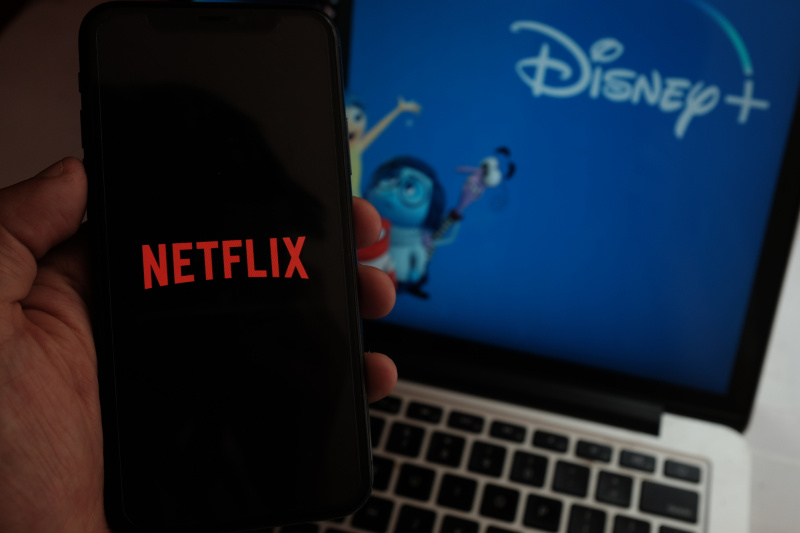 In the US, Disney+ launched back in November 2019, with content from Disney's five main production arms – Marvel, Pixar, Star Wars, National Geographic and Disney itself.
Then, on March 24, Disney+ finally launched on our side of the pond. It's also replacing DisneyLife, a UK streaming service that offered a small selection of content from Disney, as well as The Disney Channel, which is now a part of Disney+.
The numbers for Disney+ are pretty staggering – and since its launch, it has already amassed 94 million subscribers worldwide, in just over a year.
The power of Disney+ lies in the huge popularity of its content. Marvel's superhero films have dominated box offices in recent years, Star Wars did the same 40 years ago – and then again this decade, while Disney and Pixar's catalogue is a treasure-trove of beloved content from many years ago (with some of it being hard to get, until now).
On February 23, 2021, Disney+ launched Star in the UK (and 16 other countries) – a new category within Disney+, that's aimed at adults, with more mature content from Disney-owned properties, including Disney Television Studios (20th Television and ABC Signature), FX Productions, 20th Century Studios and more.
How Can I Watch Disney+ In The UK?
Being a streaming service, you can only watch Disney+ with a broadband connection and a supported streaming device. That means it's not available on Freeview, or as part of a "traditional" pay-TV cable/satellite service. (Though you can get it as an app on Sky Q, which would still need to be connected to the internet).
How Much Does Disney+ Cost?
In the UK, Disney+ costs £7.99/month, or £79.90 (so £6.65/month) if you pay for a full year in advance.
Unlike Netflix, there are no separate tiers – the normal subscription gives you everything, including 4K/HDR quality for some of the content, and the Star library.
While there used to be a free trial when Disney+ first launched – there isn't one anymore. For more possible Disney+ deals and discounts, check out our streaming TV deals page.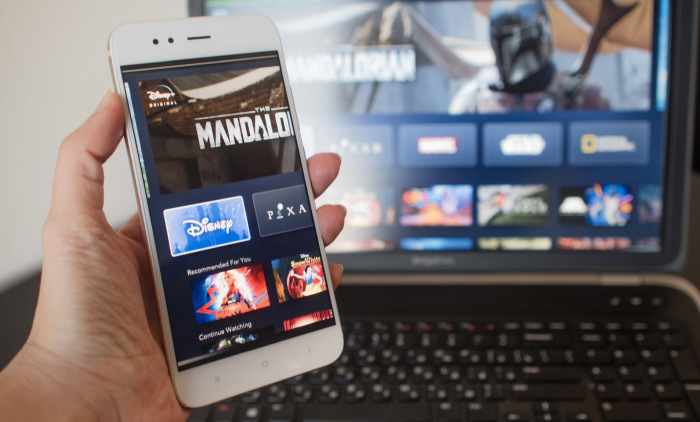 Which Devices Can I Watch Disney+ On?
Fortunately, Disney+ is available on almost every streaming device (and many, but not all, Smart TVs) in the UK:
The service works pretty much the same on every device, with a few specific quirks here and there.
The Interface: Using Disney+
When you first install the app, you need to either sign up or sign in. As with most other services, logging in on your TV or streaming set-top box is a hassle, with that dreaded on-screen keyboard.
On the Amazon Fire TV, I was told (on-screen) that if I log in to the Disney+ app on my phone, I will be able to use it to log in on the Fire TV. That sounds great (no need to enter the password on the TV). However, it… didn't work. The app on the phone never acknowledged that I have a Fire TV connected, or even mentioned that feature.
Other than that, the interface is pretty easy to use – these days, if you've seen one streaming TV service, you've seen them all – and Disney+ is no exception.
The main screen shows you a few featured/new titles, and below that, a row of different categories – things like "Hit Movies", "Reimagined Classics", as well as a "Continue Watching" row and your very own watchlist.
If you're a fan of one of the five Disney+ "worlds" (Disney, Pixar, Marvel, Star Wars and National Geographic), you can jump directly into them with their big buttons – and the same goes for Star.
However, with Star having so much content, it almost feels like its own streaming service – and the regular interface might not be robust enough for it, so finding content to watch in Star is a bit cumbersome.
To my joy, Disney+ also lets you set up to seven different user profiles, each with its own cute Disney character.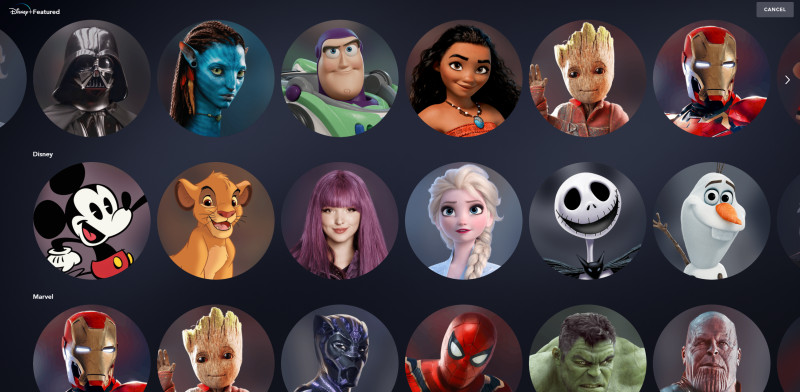 Each profile can have its own Watchlist and "Continue Watching" feature, and the personal watch recommendations would also fit that user's tastes, and not get jumbled up with what the whole family is watching. You can also set a "Kids" profile, which will then only show age-appropriate content (more on parental controls in a minute).
You can stream Disney+ on up to four separate devices at the same time (so four family members can watch different shows), and you can download content for offline viewing on up to ten separate devices – that's very generous when compared to some of the other streaming services.
Disney+ Parental Controls
With the addition of the new Star category, which includes adult-oriented content, some were worried that their kids – who were probably the main Disney+ viewers in the family until now – might end up watching something they shouldn't.
Disney solved that by offering robust parental controls, which can control what every user of the app is allowed to watch.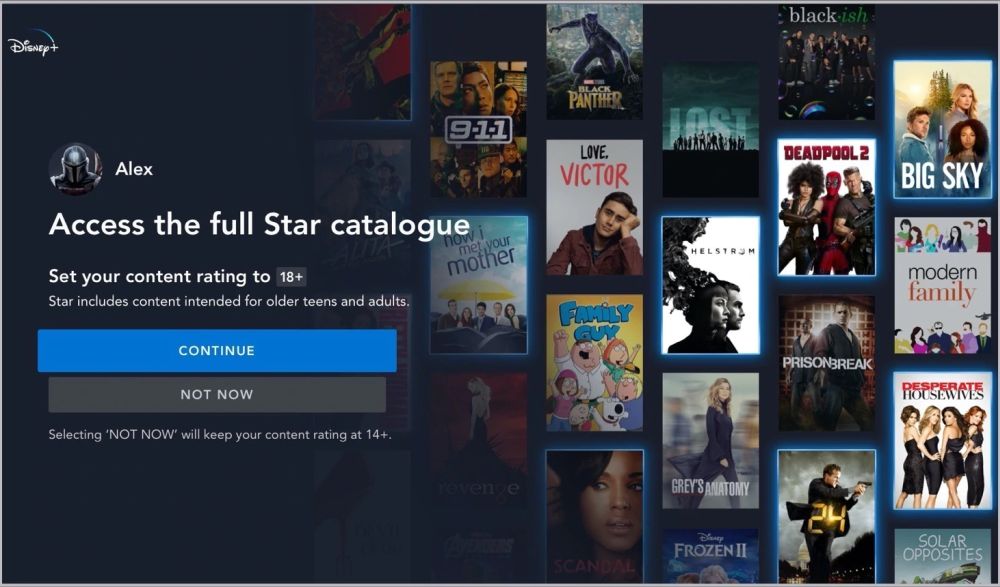 The first time you sign in to Disney+, you will be asked to set your content rating, using your password.
You can set a different content age rating for each profile – so your profile can be set to 18+, making all content available – while one kid's profile can be set to 14+, for example, and another kid will only get access to 6+ content.
To keep your children from going into your profile, you will be able to protect it with a PIN.
The Disney+ Smartphone/Tablet App
The smartphone app, which is available both for Android and iOS phones (and tablets) is good and works and looks pretty much the same as the TV-based apps.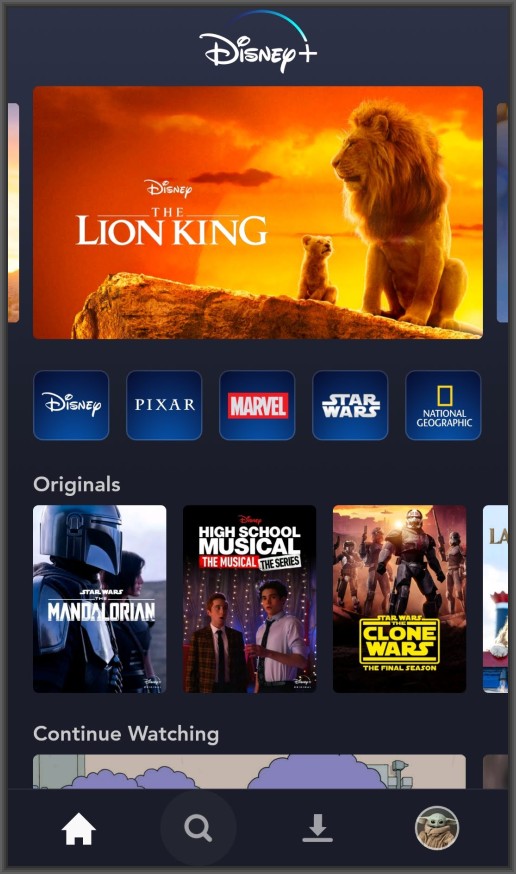 Streaming works well, but you can't directly choose the stream quality (4K/HD/SD etc') – there's only a vague "Save data" setting which "streams at a lower quality to save data."
You can download movies and episodes for offline viewing, and even full seasons of shows with one tap. Content can be saved either to the device or to a memory card, and you can choose between three download quality levels.
What Can I Watch On Disney+?
While the technical aspects are important, a streaming service is only as good as its content – and that's where things are still a bit divisive when it comes to Disney+.
First, there's the Marvel catalogue, with 30+ Superhero films from the past two decades, from Ironman to Black Panther, Captain Marvel, and of course – all the Avengers films. (But not the Tom Holland Spiderman movies, unfortunately, as those belong to Sony)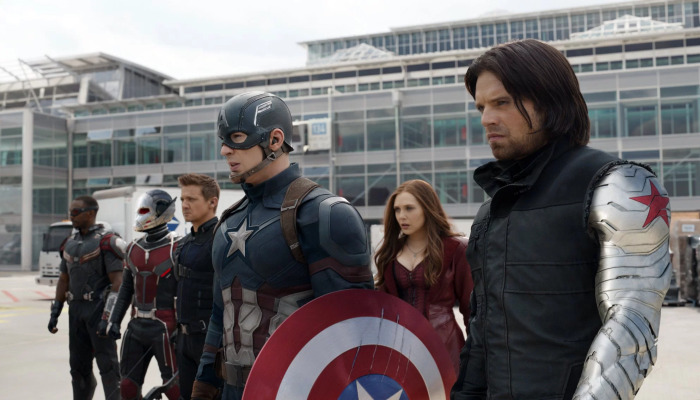 You also get some of the Marvel TV shows, like Agents of S.H.I.E.L.D and Runaways (but not the ones created by Netflix like Daredevil), and the new excellent original – Wandavision.
With the Marvel movies being such a staple of modern entertainment in recent years, having all of them in one place, for easy streaming whenever you want, is great.
Then, you get all the Star Wars content – from all the movies (except Star Wars: The Rise of Skywalker which should arrive soon), to the animated TV shows like Star Wars: Clone Wars and even a few documentaries and making-of featurettes. (And of course, The Mandalorian, which I'll talk about in a minute).
And then there's Pixar with their popular, critically acclaimed movies – like the Toy Story series, Finding Nemo, Cars, and the list goes on (20 in total).
The problem is that if you're a big fan of Star Wars, or Marvel, or even Pixar – you've most likely already seen everything that Disney+ has to offer in those areas. Sure, it's fun to be able to see them all again in one place (and catch something you did miss) – but the lack of more original content is a problem.
Want more? How about The Simpsons – which is mentioned specifically by name, because Disney+ has more than… 600 episodes (!) and 30 seasons of The Simpsons, with new seasons to be added at a later date.
And then there's the vast Disney catalogue – all the animated classics (some have been hard to find over the years), short Mickey Mouse cartoons from almost 100 years ago, as well as live-action classics, from Mary Poppins to Pirates of the Caribbean.
And yes, even silly Disney comedies from the 60's and 70's and 80's, which will take many of you back to your childhood – things like the Herbie series (about the hilarious Beetle car which has a life of its own), Big Business with Bette Midler and Lily Tomlin, The Computer Wore Tennis Shoes which features a very young Kurt Russell, and many other hidden gems (or guilty pleasures).
And then there's National Geographic, which might feel a little out of place, but offers some top-quality documentaries and educational shows.
One thing you can quickly learn from this long list, is that Disney+ used to be very family-oriented. Most of the shows and movies from the original launch list were appropriate for the whole family (with a few minor exceptions here and there), without anything too edgy – but that changed with the arrival of Star.
Disney+ Star: Content For Grownups
With Star, Disney+ finally feels like a full-fledged streaming service, and not just a limited destination for Marvel/Star Wars fans and kids who love Disney shows.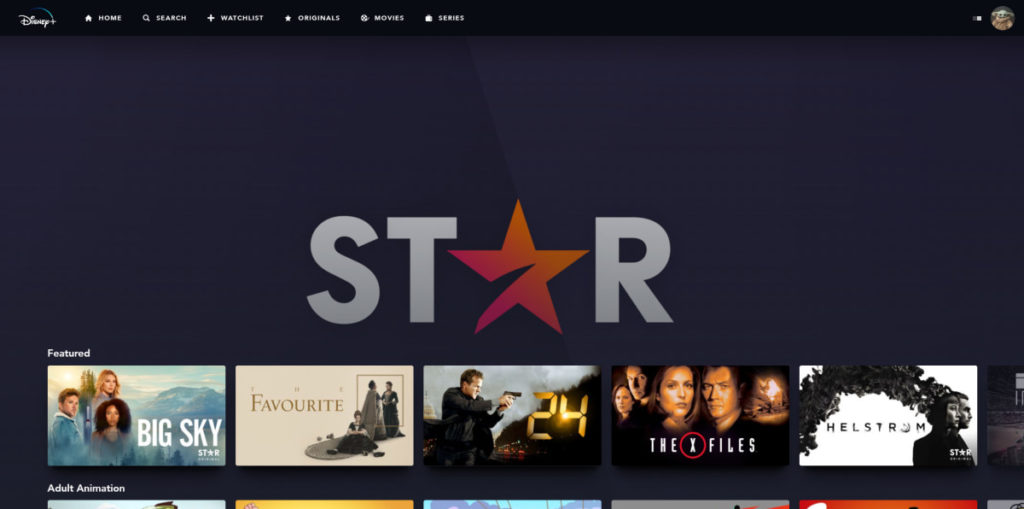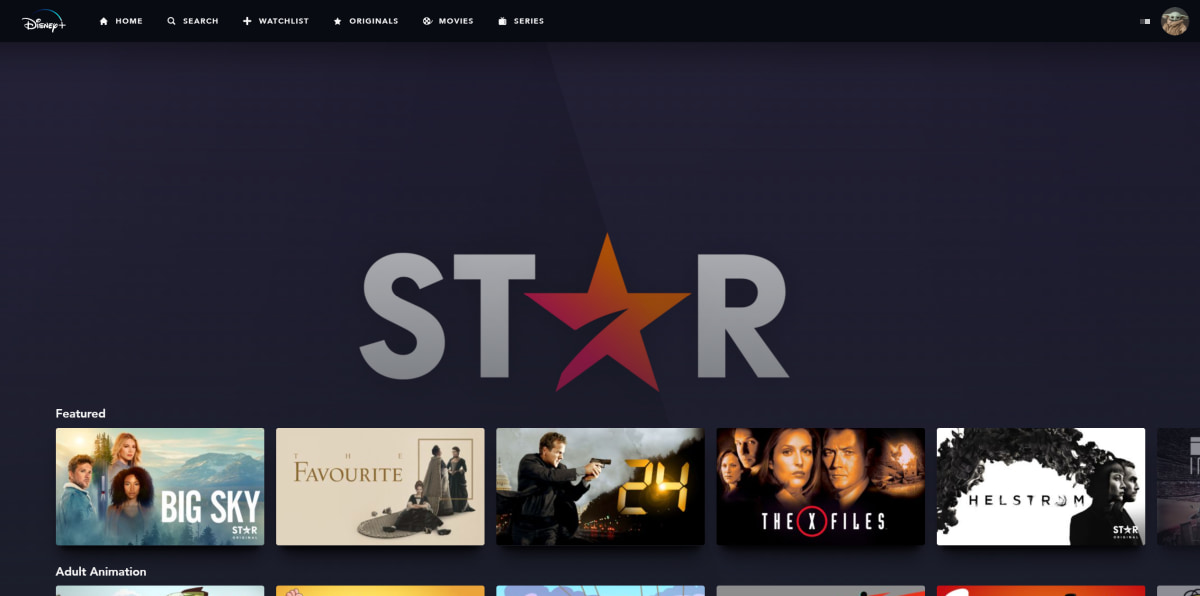 The list of launch-day shows (you can find the full list of Star shows here) is pretty impressive, with some of the highest-rated TV classics (or at least very popular) in the past couple of decades.
As with the Marvel and Star Wars content, that's both good and bad: If you've missed a lot of these classics (like Lost, 24, Desperate Housewives, Ugly Betty and many others) then you're in for a treat, with a full library of fun stuff to watch.
However, most of these shows were already available on other streaming services in the UK (and many still are), such as Netflix, Prime Video and others. So there's a good chance you've already watched them.
Disney told us that eventually, the plan is for Star to become the exclusive home for its shows (similar to how the new Marvel and Star Wars shows won't be available anywhere else) – but we're not there yet.
In addition, even some TV shows that are still running – like Grey's Anatomy – will only have their older seasons on Star, with newer seasons still going to other services like Sky/NOW TV.
At launch, there were a few "Star Originals", like Big Sky and Love, Victor, which already aired in the US months ago (on Hulu), so they're not exactly "new shows". Things should improve in the future – but for now, Star is mainly a big library of top (but older) shows – something that probably should have been a part of Disney+ from the star.
Star is not going to be THE THING the convinced you to subscribe to Disney+, if you haven't yet – but it's definitely an important addition that vastly improves the service's value-for-money.
The Disney+ Originals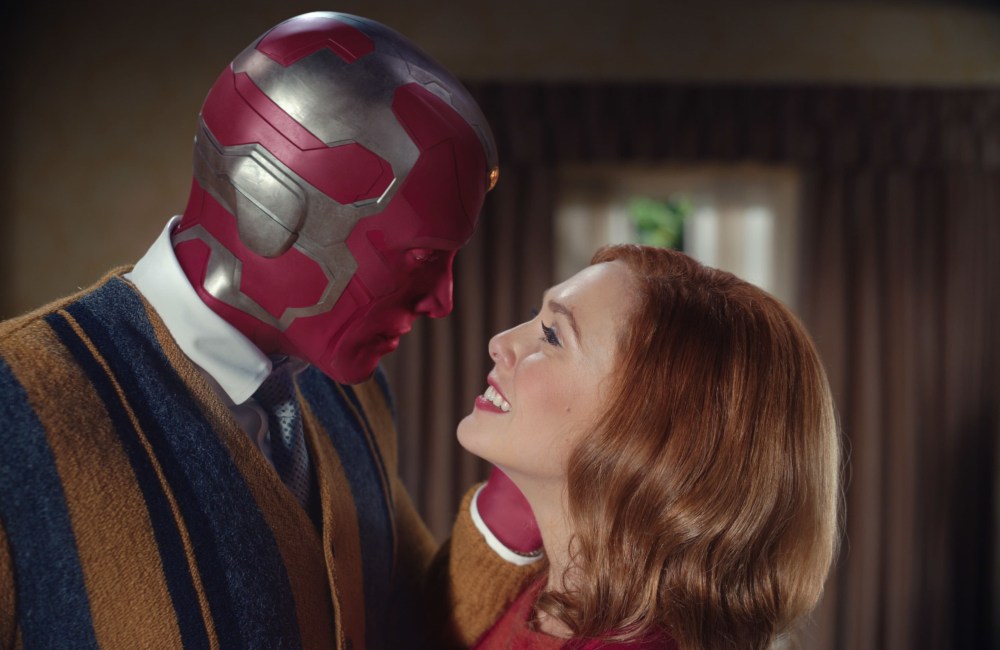 Library content is nice – but it's not enough these days. With so many streaming companies (and "traditional" TV channels) battling it out, the main differentiator between them has become the original content that they produce.
A year after its UK launch, Disney+ is still behind the curve (with the pandemic and lockdowns partly to blame, unfortunately).
Yes, there are some original films and TV shows that you can't find anywhere else. The best among those is, of course, The Mandalorian, which now has two seasons on Disney+, with a third coming later this year.
The Mandalorian is the first live-action TV series set in the Star Wars universe, and it follows the travails of a lone gunfighter (Pedro Pascal) in the outer reaches of the galaxy, far from the authority of the New Republic. (It takes place a few years after Star Wars: Return Of The Jedi.)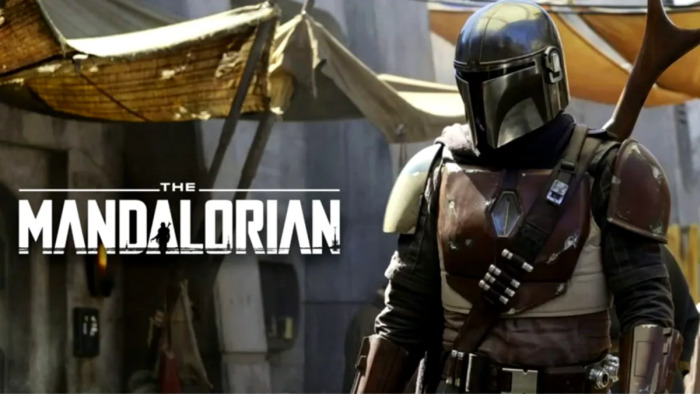 It's a wonderful, inventive show the combines action, drama and humour with a Western-like storyline and feel, all set in the Star Wars universe. And while Star Wars fans will enjoy all the small references and easter eggs, even those who know very little about that universe can enjoy the series, as it's not a direct continuation of any of the stories from the movies.
Then there's Wandavision, which is the first in-house Marvel TV original, and follows the spectacular adventures of Wanda Maximoff and The Vision, by recreating classic TV sitcoms (and if that sounds weird, it is – but I won't reveal anymore to avoid spoilers).
Other than these two, most of the other Disney+ originals are aimed at children/teenagers, with a few documentaries thrown in. From High School Musical: The Musical: The Series, to Diary of a Future President and even a live-action version of The Lady And The Tramp, as well as the four Star originals.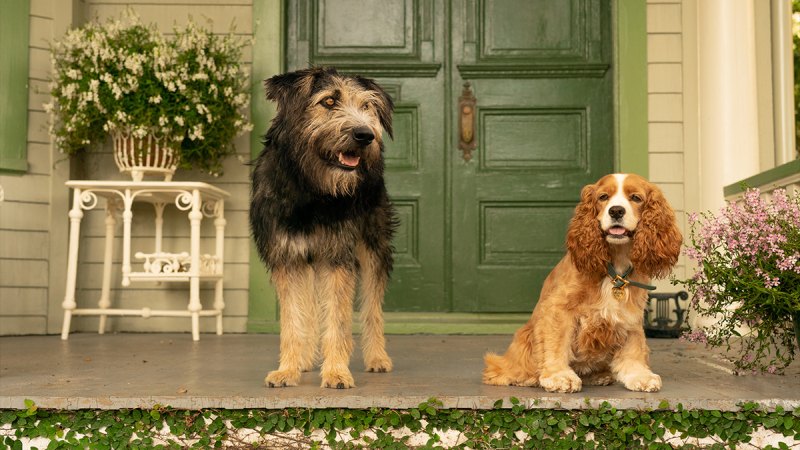 Yes, there are more promising originals coming in the near future, including The Falcon and The Winter Soldier and Loki – but compare one big original series at a time, to Netflix' slate of several originals coming out each week…
So, it's true that Netflix didn't have any Netflix Originals when it started either – but the streaming world has changed, and streaming service with such a small collection of totally new productions is a bit of a disappointment.
Thankfully, things are set to improve in the future, with plenty of new Marvel and Star Wars shows already in various stages of production. But they're not here yet.
Disney+ VS Netflix, Amazon Prime Video and NOW TV
With Disney throwing so much content, money and marketing at its streaming service – comparisons have to be made.
When it comes to how the service works, the interface and the ease of use – all the major services work pretty much the same.
As for the content, Netflix is sort of a Content-Supermarket that has, well, a bit of everything. From dramas to thrillers, from kids-shows to gritty horror films, with hundreds of films and TV shows being added every month.
Then there's Amazon Prime Video, which is similar to Netflix in that it tries to give something for everyone, although it doesn't have as many original shows as Netflix.
NOW TV works a bit differently, with separate "passes" for TV shows, films and kids – and you have to pay an additional monthly fee for each of the passes.
I would say Disney+ still has an advantage when it comes to films – since they have some of the biggest blockbusters of, well, any decade. Netflix and Prime Video don't usually compete on blockbusters, but tend to focus on their original productions.
NOW TV do go for blockbusters and more recent films with their Cinema Pass – but it costs more, and – it won't have any of the Disney films, now that Disney+ is around.
Where Disney+ still excels, even after the recent price rise is the pricing:
Netflix starts at £5.99/month for the basic, SD plan, then £9.99/m for the HD plan, and £13.99/m for the 4K plan on up to four screens.
Prime Video is either £5.99/month for the video service alone (4K included) or £79/year (so £6.5/month) for the full Amazon Prime membership.
NOW TV has separate passes, but getting the comparable Entertainment + Cinema + Kids would cost £24.94/month.
So, at £7.99/month Disney+ is no longer the cheapest, but it's still a good deal, especially when compared to Netflix or NOW TV.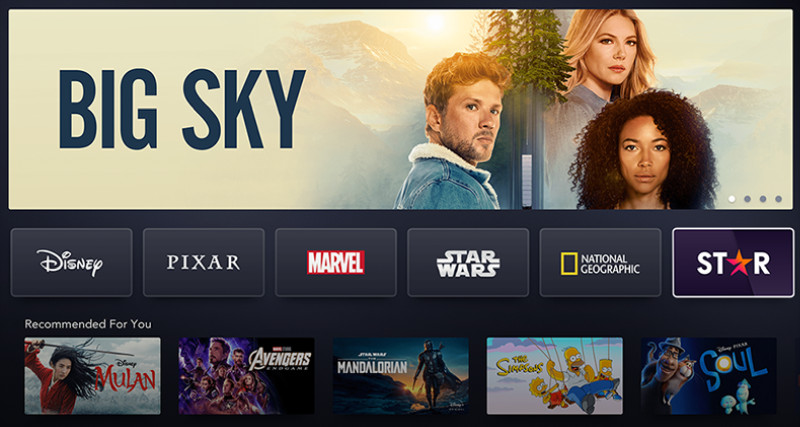 The Bottom Line: Is Disney+ Worth It?
Even a year later, Disney+ is still a bit of a mixed bag. The service is slick and easy to use, it's generous in what you get for the price, and it learned a lot from what works and what doesn't on the other streaming services.
But when you look at the content, If you're a fan of one of their big content categories (and you haven't seen everything they have to offer yet), you're going to find a lot to dig into.
If you have kids, and you want content for them – or for the whole family to watch the classics together – you're also going to find a lot of good stuff.
And the addition of Star, certainly solved the issue of not having enough content for adults – so the list is quite decent at this point.
But Disney Plus' main problem remains the lack of originals and NEW content. It'll get there, and I wouldn't bet against The House of Mouse – but for now, when compared to Netflix, you're not going to find something new to watch every time you run the app.
Still, Disney+ is making all the right movies – and the other streaming services have to keep their guard up.