With all the TV choices we have these days, watching the telly can either get very expensive – or very cheap. And while cord cutting is not just about pushing your TV watching prices down (it's also about flexibility and being able to watch what you want, when you want) – cost is still an important factor.
So here are my best tips for lowering the monthly cost of your TV watching. Naturally, not every tip is suitable for every person – but even by following just a bunch of these, you could save quite a few pounds.
1. Cancel Your Cable/Satellite TV Subscription
The essence of being a cord cutter, ditching your Sky / Virgin / BT / etc' subscription will usually bag you incredible savings.
Make sure you're not under contract (so no penalty fees), read my guide to learn about the alternatives to traditional cable TV like Netflix or Amazon Prime Video, and start saving money.
2. Haggle With Your Cable/Satellite TV Provider
If you're not ready to ditch your pay-TV company completely, at least stop paying them outrageous prices. You'll notice how TV companies keep advertising "incredible" prices – but those prices are usually only for new customers.
If you've been with your TV company for more than a year, odds are your prices have jumped and you're paying more than you should.
The solution? Wait until your contract is up for renewal (check your bill, or call your provider if you're not sure), then call them up and demand (politely) a better price.
Tell them you're going to LEAVE if they don't give you a better price. They'll offer a reduction – but WAIT!, don't accept it yet. Keep haggling and threatening to leave, until you get a deal that's as close as possible (if not better) than their advertised deals for new customers.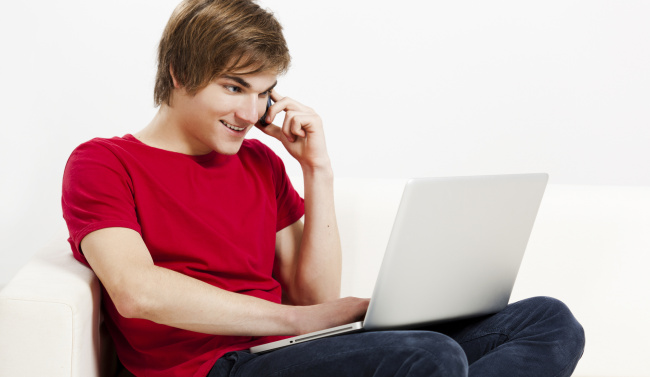 Your TV provider won't budge? Leave them. Either for the competition – or even better, go back to Tip #1 and become a cord cutter.
Also, read my complete guide on how to haggle with Sky and other companies.
3. Cancel Your TV Licence
Most people who watch TV these days, even just on BBC iPlayer, need a TV licence, so this tip isn't suited for everyone. However, you CAN cancel your TV licence and save almost £160/year, if you:
Never watch (or record) any LIVE TV on ANY device
Never watch BBC iPlayer (live or on demand) on ANY device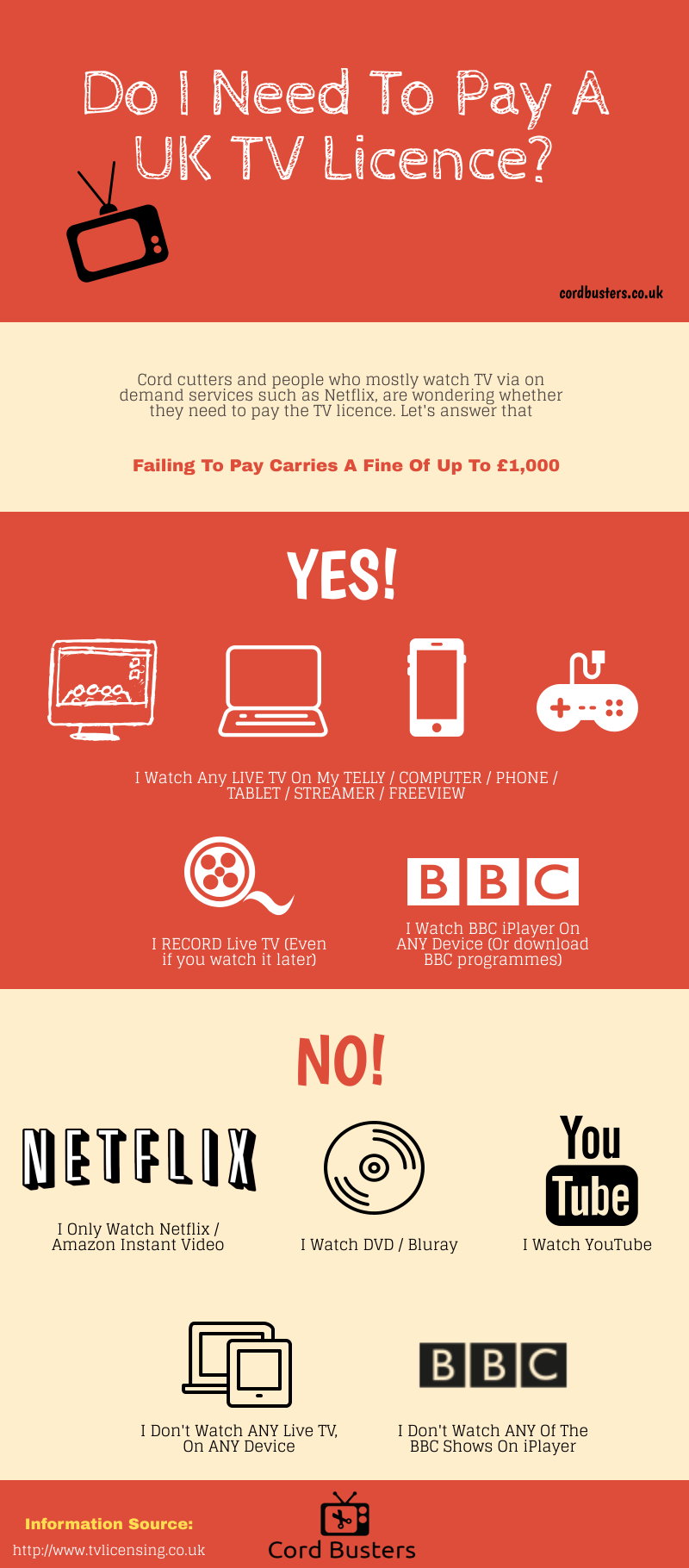 So if you make sure to ONLY watch on-demand television which is NOT from the BBC (as in – Netflix, Amazon, a DVD, etc') – then you can ditch that licence. Read the full details on TV licensing here.
4. Watch Freeview With A Cheap Indoor Aerial
If you do want to watch (and record) live TV, there's absolutely no need for an expensive cable TV subscription. All you need is a very cheap indoor aerial (see my best indoor aerial picks here), and a compatible TV (or a set-top Freeview box), and you're done – no monthly fees whatsoever.
If you have reception issues, you can use the Freesat service – it's a bit more expensive to set up, but again there are no monthly fees once you're connected.
Want to know more about Freeview? Read my full guide.
5. Watch Freeview Online With A Streaming Service
If you're having reception issues where you live, or if you just want to watch Freeview on your computer – you can use one of the online services that let you watch all the Freeview channels for, well, free. TV Player is one choice (they have a "Premium" tier that adds paid channels – it's a decent deal, but you DON'T need it if you just want to watch the Freeview channels.)
In addition, the big broadcasters all have their own streaming apps (such as BBC iPlayer, ITV Hub, etc.) with box-sets and catch-up programmes.
You'll need a streaming device such as the Amazon Fire TV Stick or a Roku streamer, or a Smart TV. See our recommendation for the current best streaming device in the UK here.
6. Get A Free Trial To Amazon Prime
Amazon Prime is a comprehensive service from Amazon that offers a bunch of perks – from free delivery, to free digital books and magazines – and a huge library of free films and TV programmes.
Similar to Netflix, Amazon Prime Video offers a wide variety of both back-catalogue programmes and films, and Amazon Originals (such as The Expanse and The Grand Tour).

The cheapest way (for regular customers) to get an Amazon Prime (and video) subscription is to pay annually – but free is even better, right? (And there's always stuff you can get for free – you can find more on this list of freebies you can get on your birthday).
Well, if you haven't had a Prime subscription for the past 12 months, you can get a 30-days free trial right here.
Just don't forget to cancel before the 30 days are up (assuming you don't want to continue) – otherwise, you'll get charged for the full year.
7. Get Cheaper Amazon Prime For Students
Amazon Prime is already a good deal if you're a heavy Amazon user. But if you're a student… it gets even better. You get most of the benefits of Amazon Prime, including Prime Video, with a 6 months free trial, and then 50% off the normal price of Prime.
Now go get an Amazon Prime for Students via this link.
8. Buy Movies And Programmes Directly Via VOD Stores
The cable/satellite companies try to convince you to get their expensive packages because you'll get "everything". Well, most of us don't watch "everything" – and often, combining a subscription to Netflix, along with direct purchases of single shows you want to watch, will be enough for most.
Amazon Video and the Google Play Store both offer video on demand services, where you can purchase full TV seasons (sometimes including the latest ones which are still being aired) as well as movies that you can either rent or buy.
You can then watch this content on either your smartphone/computer, or on your telly with a streaming device such as the Amazon Fire TV Stick or the Google Chromecast.
And another Pro Tip: Make sure you check the Deals and Bargains sections on both Amazon Video and Google's Play Store – they offer a changing selection of discounts.
9. Get A Free Trial To BritBox UK
BritBox UK (as opposed to the US version, which is different) is a subscription service owned by ITV and the BBC, that brings a variety of past and current British TV programmes, as well as classic British films. (See my full BritBox UK review).
Interestingly, although it has a lot of older content from the BBC, you DON'T need a TV Licence to watch it. It does, however, cost £5.99/month, but you can get a free trial.
10. Get Google Play Credit With Google Opinion Rewards
If you have an Android device, you can install Google's Opinion Rewards app. The app lets you answer quick surveys (and I do mean quick – usually only 2-3 questions), often about places/stores you visited – and you get a monetary reward as Google Play credit.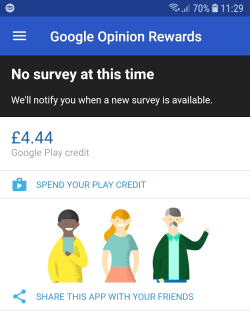 The rewards are usually between £0.06 and £0.20 per survey, so it's not a lot – but they add up.
You can then use that credit to buy TV shows/movies on the Google Play Store.
11. Buy Cheaper Google Play Gift Cards
Google Play is a great place to buy/rent movies and TV shows for streaming. You can sometimes buy cheaper digital gift cards for Google Play, on a site called CDKEYS.
While some sites that sell digital keys are a bit questionable, CDKEYS have been around for 20 years, and are pretty trust-worthy. Their selection and stock changes, but you can often get a discount of around 4%.
And if you want more – they also sometimes sell cheaper NOW TV digital gift cards.
12. Subscribe To Netflix For Cheap With Other Family Members / Friends
A Netflix subscription is paid monthly, but they offer three subscription plans – Basic (£5.99), Standard (£9.99) and Premium (£13.99). Standard offers HD streaming, while premium offers Ultra HD (4K) content. But there's another difference – Standard lets you watch on 2 separate screens at the same time, while Premium gives you 4.
This means up to 4 different people – on different devices (which don't have to be in the same location), can stream shows from Netflix. So if you subscribe with a family member, and you both share the same password – you'll pay half by splitting the bill.
If you subscribe with two family members (or friends) – you'll pay a third… You get the point. Do note that if you're not the only one in your household using Netflix at the same time as you, you should take that into account.
And with Netflix letting you open separate user profiles for each person – your recommendations and watch-lists won't get mixed up.
13. Get A Free Trial On NOW TV
NOW TV is Sky's answer to Netflix and Amazon Video – a no-contract TV streaming service, that lets you easily subscribe and pay monthly. You can read my full NOW TV review here, but for now, you should know they have separate plans for Movies, TV (Entertainment), Sports and Kids. And you can get a free 7-days trial for some of the plans.
Once your free trial is up, or if you've taken it before and you're ready to join, make sure you check out their Deals and Offers page.
And another tip – sometimes, when you try to cancel an existing plan you're subscribed to, you'll get an offer to continue that plan for a cheaper price (usually for 2 or 3 months.) I have more ways to save on NOW TV here.
14. Cancel Netflix / NOW TV When You're On Holiday/Busy
After so many years of binding TV contracts, we're not used to the idea of just cancelling and re-subscribing to TV services as we see fit.
But that's the beauty of cord cutting and a flexible service like Netflix – if you're going on holiday (and don't want to keep watching TV while on the beach), or if you're having a particularly busy month – just cancel Netflix for that month.
Once you're ready to start watching again – resubscribe with a couple of clicks.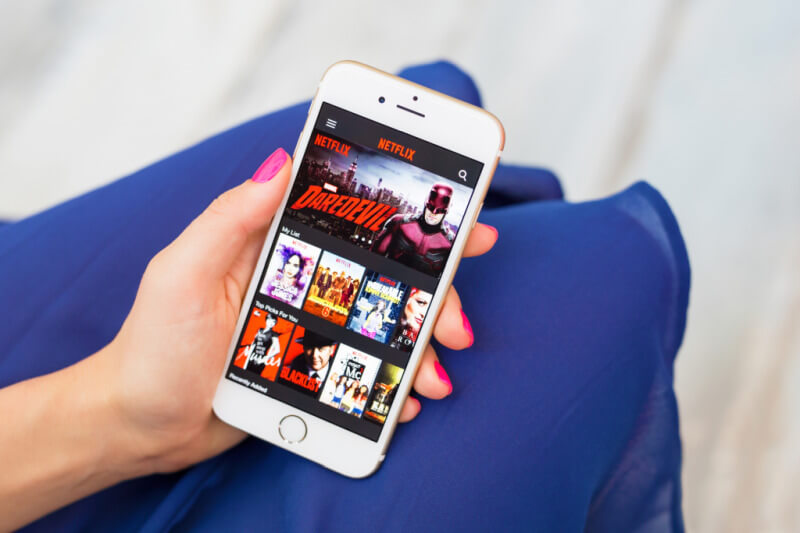 The same goes for NOW TV, Amazon Video if you're paying monthly (though it's cheaper to get Amazon Prime as an annual deal), and basically all the modern streaming services.
15. Expand Your Netflix Library With A VPN
While the Netflix catalogue in the UK is impressive, their US catalogue is even bigger – and different. So you'll find programmes and films on the US version of Netflix, that aren't available in the UK (and vice versa).
Watching American Netflix in the UK is a bit complicated – but possible, with a VPN. Check out our guide here.
And it's not just Netflix – there are additional US streaming services you can watch from the UK.
16. Buy Cheap DVDs At The Pound Shops
A DVD, in this day and age? Actually, yes – while it's definitely a lot easier to watch content via a streaming device, there's no reason not to take advantage of the super-cheap DVDs available at the Pound Shops, the charity shops, and even in some supermarkets.
If you need a DVD player, I have a few recommendations here (or you could get a portable DVD for those long car rides). So sure, DVDs are on their way out – but for now, they're a very cheap way to watch some of the classics.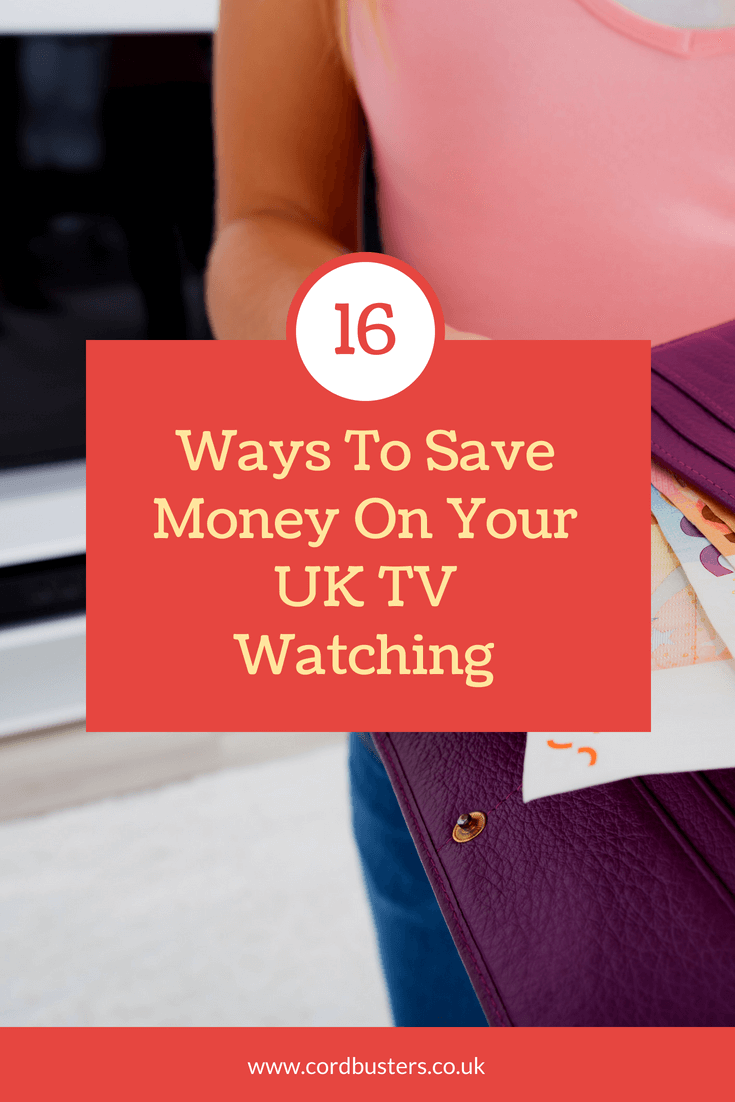 Note: Some of the links in this article are affiliate links. This helps run the site, at no extra cost to you.