A new month is coming, which means lots of new additions to Disney Plus in the UK – from recent films like West Side Story, The Eyes of Tammy Faye and Pixar's brand new Turning Red, to returning shows like Grey's Anatomy Season 17, as well as the new hotly anticipated Marvel series – Moon Knight.
Furthermore, we'll be getting more new episodes of the very last seasons of both The Walking Dead (Season 11, Part 2) and This Is Us (Season 6).
Disney+ (see our full review) can be streamed on most streaming devices and Smart TVs in the UK, and includes content from the worlds of Disney, Marvel, Pixar, Star Wars, National Geographic and Star – which is Disney's general entertainment category for more mature audiences.
In the UK, Disney+ costs £7.99/month or £79.90/year – and you can subscribe directly via this link.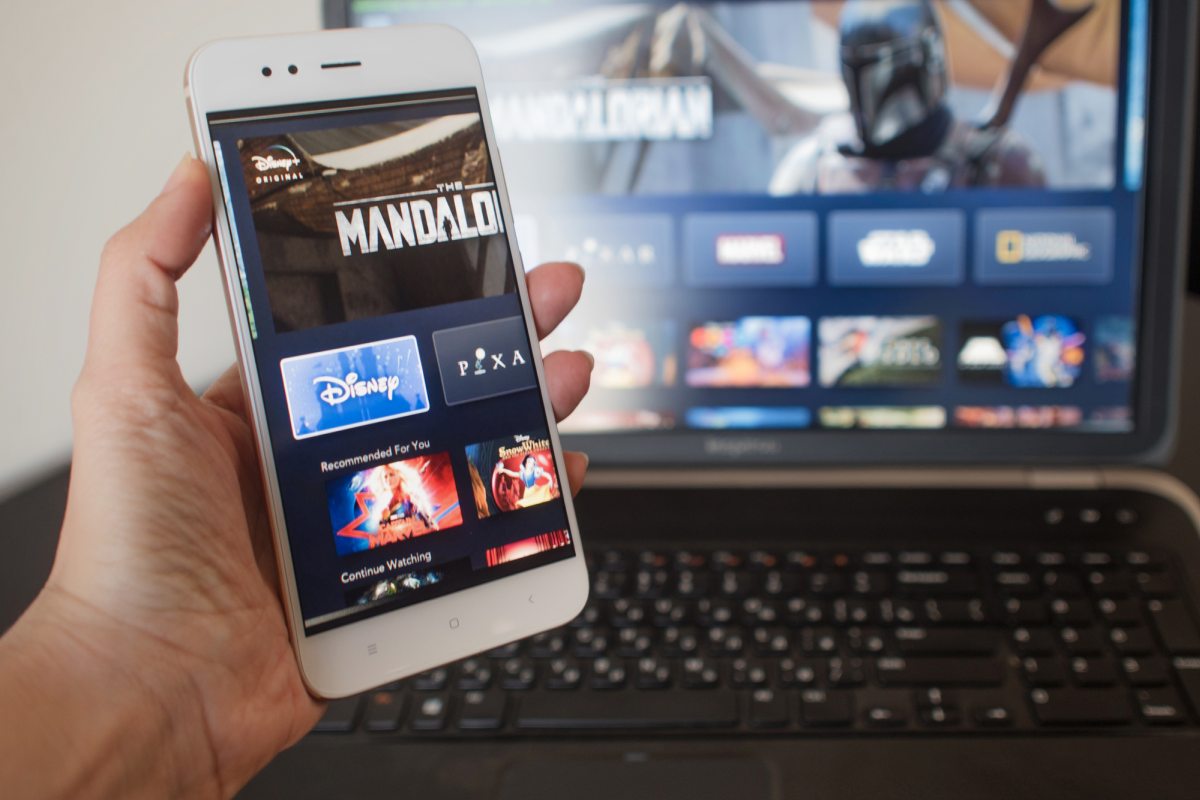 There's been a lot of noise on social media in recent weeks, regarding a Disney+ price rise. However, this is the same price rise that took place last year – but some early subscribers, who were able to keep the older price for another year – are only seeing the increase now. Read our full explanation about the Disney+ price rise here.
More content is sometimes announced and added throughout the month, but these are the current Disney+ highlights for March 2022:
March 2
West Side Story (2021)
The UK streaming debut for Steven Spielberg's new adaptation of the 1957 stage musical, following in the footsteps of the popular 1961 film adaptation.
West Side Story follows the story of love at first sight, which strikes when young Tony spots Maria at a high school dance in 1957 New York City. Their burgeoning romance helps to fuel the fire between the warring Jets and Sharks, two rival gangs vying for control of the streets.
The new version stars Ansel Elgort, Rachel Zegler, Ariana DeBose, David Alvarez, Mike Faist, and Rita Moreno, and includes the classic songs by Leonard Bernstein and Stephen Sondheim.
West Side Story was nominated for several Academy Awards, including Best Picture and Best Director.
The Cleveland Show (Season 4)
From Seth MacFarlane, the creator of Family Guy, comes this offbeat animated sitcom about Cleveland Brown, a nice guy who leaves Quahog, R.I., for Stoolbend, Va., to rekindle his previously unrequited love for high-school crush Donna.
Cosmos: Possible Worlds (Season 1)
Following the critically acclaimed Cosmos: A Spacetime Odyssey series, astrophysicist Neil deGrasse Tyson returns as host, taking audiences on a series of spiritual voyages of exploration.
The show reveals previously uncharted realms, including lost worlds, worlds yet to come, and the worlds that humans may one day inhabit.
Lost Treasures of Egypt (Season 1)
A National Geographic series, that follows international teams of archaeologists during the excavation season in Egypt's Valley of the Kings.
Rudolph's Bakery (Seasons 4-5)
Master chef and master baker Rudolph van Veen shares his knowledge and passion for baking.
Rudolph knows how to prepare spectacular creations and with his help it won't be long before you can impress everyone around you with beautiful cakes and treat your family to delicious rolls and savoury pies.
Single Parents (Seasons 1, 2)
An American sitcom starring Taran Killam, Leighton Meester, Brad Garrett and more. It was cancelled after two seasons.
Will, a single father, sacrifices his personal life to raise his daughter. When the other single parents see his plight, they decide to help him and themselves maintain a life outside of parenting.
Outrun by Running Man (Season 1)
Kim Jong Kook, HaHa, Jee Seok Jin, Song Ji Hyo and Yang Se Chan are all united and going big in this original spin-off of the hit Korean Running Man series – from wild competition matches to superstar guests.
Broken Karaoke (Season 1)
It's Karaoke! But with animated Disney characters singing along to songs.
More Episodes Coming To Disney+ on March 2:
Pam and Tommy Season 1, E7
Queens Season 1, E8
The Wonder Years E10
The Proud Family: Louder and Prouder Season 1, E3
Bob's Burgers Season 12, E4
Resident Season 5, E7/23
Our Kind of People E3
Mickey Mouse Funhouse Season 1, E8-11
March 3
The Dropout (Season 1, Episodes 1-3)
Money. Romance. Tragedy. Deception. The Dropout is the story of Elizabeth Holmes (Amanda Seyfried) and Theranos, an unbelievable tale of ambition and fame gone terribly wrong.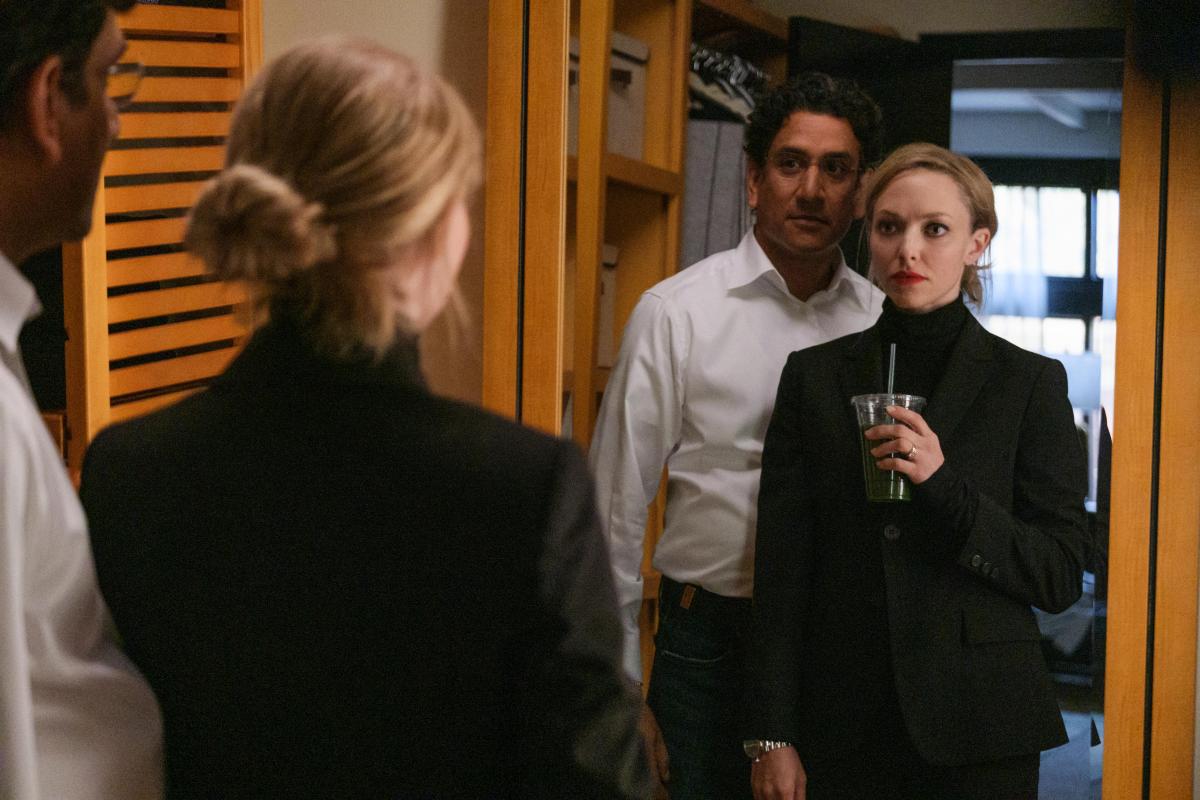 How did the world's youngest self-made billionaire lose it all in the blink of an eye?
The limited series also stars Naveen Andrews as Sunny Balwani, and includes guest stars Utkarsh Ambudkar, Kate Burton, Stephen Fry, Michel Gill, LisaGay Hamilton, William H. Macy, Elizabeth Marvel, Laurie Metcalf, Dylan Minnette, Alan Ruck, Sam Waterson, Michaela Watkins and more.
Subsequent episodes will air every Thursday.
March 4
Fresh (2022)
A Star original comedy, Fresh follows Noa (Daisy Edgar-Jones), who meets the alluring Steve (Sebastian Stan) at a grocery store and – given her frustration with dating apps – takes a chance and gives him her number.
After their first date, Noa is smitten and accepts Steve's invitation to a romantic weekend getaway, only to find that her new paramour has been hiding some unusual appetites.
X-Men: First Class (2011)
The fifth X-Men film in the franchise, this one takes place during the Cold War, when fellow mutants Charles Xavier and Erik Lehnsherr join forces with other mutants to save humanity from a nuclear attack and a possible world war.
Starring James McAvoy, Michael Fassbender, Rose Byrne, Jennifer Lawrence and more.
Tinker Tailor Soldier Spy (2011)
A Cold War spy thriller, based on John le Carré's 1974 novel of the same name.
In 1970s England the head of MI6, Control (John Hurt), dispatches an agent (Mark Strong) to meet with a Hungarian general who knows the identity of a Soviet spy, but the mission goes wrong.
Undersecretary Oliver Lacon (Simon McBurney) calls veteran agent George Smiley (Gary Oldman) back from forced retirement to ferret out the mole and stop the flow of vital British secrets to the Russians.
World's Biggest Great White
A National Geographic TV special: Prepare to be awed by the once-in-a-lifetime meeting experienced by a group of divers and photographers in Hawaii, who hung out near a sperm whale carcass to photograph the tiger sharks who came to feed.
Suddenly, everything went quiet, and the tiger sharks vanished. A gigantic shadow appeared in the distance…
Flooded Tombs of the Nile
Archaeologists dive into a flooded pyramid near the Nile to search for a king's burial that could reveal clues about the ancient kingdom of Kush, in this National Geographic special.
Women of Impact: Changing the World
A showcase of the incredible women who are on the front lines of exploration, conservation, and storytelling, in a National Geographic special.
More Movies added to Disney+ on March 4:
I Give It A Year (2013)
The Mercy (2017)
The Sense of an Ending (2017)
Calvary (2014)
An Education (2019)
I, Daniel Blake (2016)
The King's Speech (2010)
Diary of a Wimpy Kid (Feature) (2010)
March 7
The Walking Dead – Season 11, Episode 11.
March 9
Weekend Family (Season 1)
A Disney+ Original French comedy that chronicles the life of a new stepfamily that meet up every weekend. When the father gets into a relationship with a new partner, the weekends take on a whole new turn.
Starring Eric Judor, Liona Bordonaro and more.
Emergence (Season 1)
An American thriller series that was unfortunately cancelled after one season.
After police chief Jo (Allison Tolman) takes in a young child she finds near the site of a mysterious accident, she soon discovers the girl has no memory of what has happened or who she is.
The investigation into the history that led up to the accident, and questions as to how and why it happened, draws the woman into a conspiracy larger than she ever imagined.
The Great North (Season 2, Episodes 1-3)
The second season of the animated sitcom that follows a single father who lives in the fictional town of Lone Moose, Alaska with his four children. His life is centred on raising his children and keeping the family together.
Gathering Storm (Season 1)
A major global National Geographic series that forms a unique view on the planet's fiercest storms, through the experience of people who work at sea inside the major hurricane zones of the world.
Through extensive access agreements, hundreds of cameras are embedded on boats, ships and oil platforms. So as the storm approaches and the clock ticks down we are with the men who witness weather at its wildest, from all angles.
Jungle Animal Rescue (Season 1)
National Geographic series: A land of elephants, tigers, leopards and bears, India is one of the most biodiverse countries on earth. But it's also home to 1.3 billion people who increasingly compete with wild animals for living space.
Now, a dedicated team of conservationists and vets are on a mission to rescue animals in distress and find a way for India's people and wildlife to coexist in harmony.
More Episodes Coming To Disney+ on March 9:
Pam and Tommy Season 1 E8
Queens Season 1 E9
The Wonder Years E11
The Proud Family: Louder and Prouder Season 1 E4
The Great North Season 2 E1-3
Muppet Babies Season 3 E22-26
Resident Season 5 E8
Our Kind of People E4
Bob's Burgers Season 12 E5
March 10
The Dropout Episode 4
This Is Us Season 6 Episode 7
March 11
Turning Red (2022)
Disney+ Exclusive: Disney and Pixar's Turning Red introduces Mei Lee (voice of Rosalie Chiang), a confident, dorky 13-year-old torn between staying her mother's dutiful daughter and the chaos of adolescence.
Her protective, if not slightly overbearing mother, Ming (voice of Sandra Oh), is never far from her daughter – an unfortunate reality for the teenager.
And as if changes to her interests, relationships and body weren't enough, whenever she gets too excited (which is practically ALWAYS), she "poofs" into a giant red panda!
The film is directed by Academy Award winner Domee Shi (Pixar short Bao) and produced by Lindsey Collins.
Embrace the Panda: Making Turning Red
A feature documentary about the all-women team at the helm of Pixar's original feature, Turning Red. With behind-the-scenes access to Director Domee Shi and her core leadership crew, this story shines a light on the powerful professional and personal journeys that brought this incredibly comical, utterly relatable, and deeply heartfelt story to the screen.
The Hidden Kingdom of China
A National Geographic series. The filmmaker portrays the breathtaking beauty of some of China's hidden wild locations which are home to a variety of flora and fauna.
More Movies added to Disney+ on March 11:
Man Up (2015)
Mindhorn (2016)
Our Kind of Traitor (2016)
Swallows and Amazons (2016)
The Guernsey Literary and Potato Peel Pie Society (2018)
March 14
The Walking Dead Season 11, Episode 12
March 16
Grey's Anatomy Season 17
Last year's season of the popular medical drama is finally coming to Disney+ (The newest Season 18 episodes will soon be returning to Sky and NOW).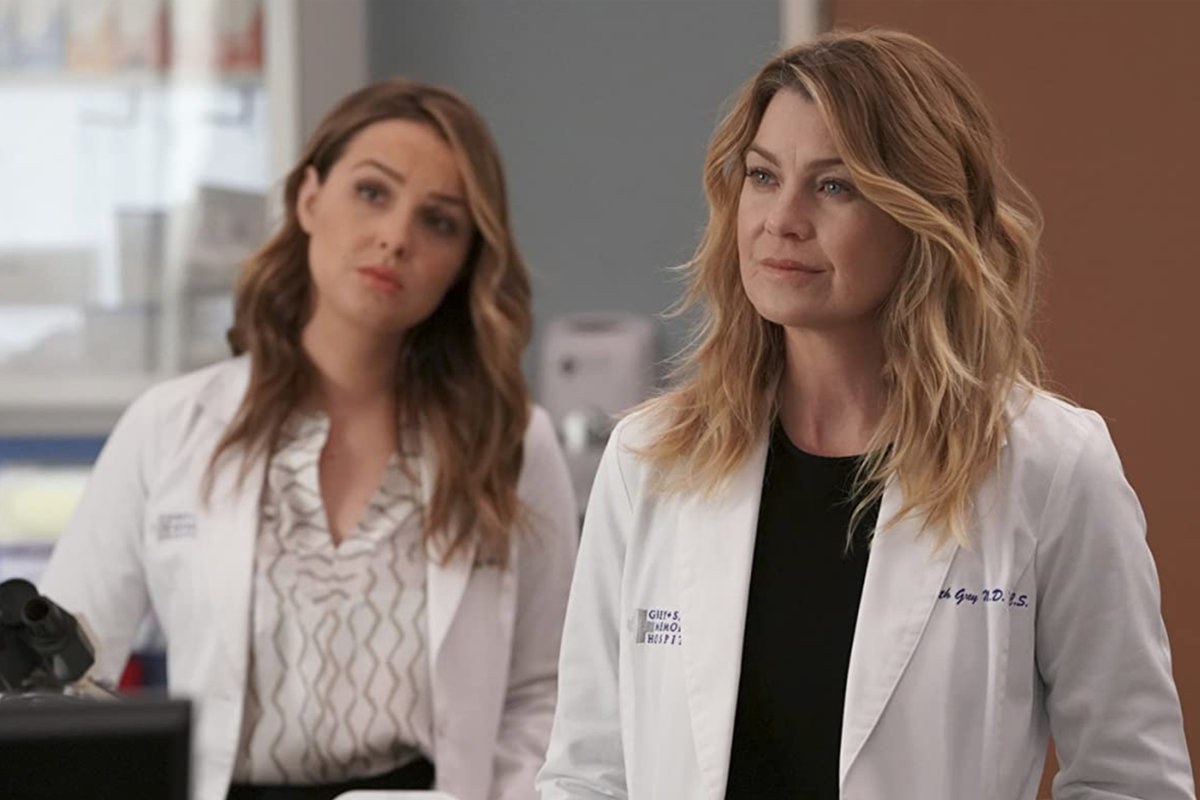 Solidifying its place in TV history as the longest-running primetime medical drama, the beloved cultural touchstone pushes boundaries with
timely subjects and characters that break the mould.
Follow Meredith Grey and the doctors at Grey Sloan Memorial Hospital, as they discover that neither medicine nor relationships can be defined in black and white.
Beyond Magic with DMC (Season 1)
National Geographic series: DMC (Magician Drummond Money-Coutts) explores the dark and often disturbing world of sorcery and witchcraft, among the oldest forms of magic.
Entering a world where people believe the laws of nature can be subverted and the undead brought back to life DMCs ideas of what magic can achieve are pushed to their extremes.
X-Ray Earth (Season 1)
Beneath our feet, under trillions of tons of rock, lurk astonishing and deadly secrets. Earthquakes, tsunamis, volcanic eruptions are all driven by hidden forces deep inside our planet.
Now, using the latest scientific data from sensors and surface scans, we can x-ray the earth to reveal the dangers locked inside our planet.
Using thousands of sensors and state of the art surface scan information, for the first time, we can create x-rays of the deep interior of our planet, in this intriguing National Geographic series.
Wild Nordic (Season 1)
As the harsh winter months finally come to an end, the ice begins to melt and the bitter Arctic winds subside. Longer, sunnier days transform the bleak Scandinavian landscape into a world teeming with life.
See it all in this National Geographic series from 2019.
Jonge Garde (Seasons 1, 2)
A group of talented teenagers learn to cook at a prestigious cooking school with the help of master chefs. The kids test their skills whilst also having to get used to each other and the harsh kitchen environment.
More Episodes and Movies Coming To Disney+ on March 16:
Rudolph's Bakery Season 6
Queens Season 1 E10
The Wonder Years E12
The Proud Family: Louder and Prouder Season 1 E5
The Great North S2 E4
Resident S5 E9
Our Kind of People E5
Muppet Babies S3 E27-30
Spidey and His Amazing Friends S1 E13-17
Nightmare Alley (2022)
March 17
The Dropout Episode 5
This Is Us Season 6 Episode 8
March 18
Cheaper By the Dozen (2022)
Disney+ Original: A reimagining of the 2003 hit family comedy about the raucous exploits of a blended family of 12, the Bakers.
Gabrielle Union and Zach Braff star as Zoey and Paul, a husband and wife navigating a hectic home life while simultaneously managing their family business: Baker's Breakfast, a local eatery that serves nothing but breakfast (and Paul's to-die-for sweet and savoury sauce).
With expansion plans for the restaurant in the works, Paul decides to move the family to a much bigger house to an upscale suburb, but the move across town and its effect on the kids is more stressful than Paul and Zoey anticipated.
With the fate of their loving, tight-knit family in jeopardy, it is up to Paul to find a life that is the perfect size for all their dreams.
More Than Robots (2022)
Disney+ Original: The documentary follows four teams of teenagers from around the world as they prepare for the 2020 FIRST Robotics Competition.
Get to know teams from Los Angeles, Mexico City and Chiba, Japan as they work towards the goal of taking their unique designs all the way to the highly competitive global championships.
Although they are faced with overcoming challenges along the way, such as having limited resources within their community or putting everything on hold because of a world-wide pandemic, the kids persevere and learn that there is a lot more to the competition than just robots.
More Movies and Specials added to Disney+ on March 18:
Mr. Holmes (2015)
Song For Marion (aka Unfinished Song) (2012)
The Woman In Black (2012)
The Woman in Black: Angel of Death (2014)
Alien
Alien 3
Alien Resurrection
Alien Vs Predator
Aliens Vs Predator Requiem
Alien: Covenant
Challenger Disaster: Lost Tapes
Lost on Everest
March 22
The Walking Dead Season 11 Episode 13
March 23
Parallels (Season 1)
Four childhood friends, Sam, Bilal, Romane and Victor, are leading a calm existence in a peaceful village in the mountains when a mysterious
event turns their worlds upside down.
In a split second, the universe discards its rules and reshuffles everything: the present, the future and multiverses merge, separating the teens and sending them into parallel worlds, in different time frames.
They set about trying to fathom out what happened and strive to find each other and turn the clocks back, to return to the world the world they used to live in. Facing their potential destinies will be the opportunity to grow up and to see things a new way, as their parents will or as Lieutenant Retz will, having to deal for the first time with an investigation challenging his scientific mind.
The Eyes of Tammy Faye (2021)
A recent biographical drama starring Jessica Chastain and Andrew Garfield.
In the 1970s, Tammy Faye Bakker and her husband, Jim, rise from humble beginnings to create the world's largest religious broadcasting network and theme park.
Tammy Faye becomes legendary for her indelible eyelashes, her idiosyncratic singing, and her eagerness to embrace people from all walks of life. However, financial improprieties, scheming rivals and a scandal soon threaten to topple their carefully constructed empire.
Liar (Seasons 1-2)
A British thriller series about the fallout from sexual allegations, starring Joanne Froggatt and Ioan Gruffudd.
When a teacher's first date with a hunky surgeon throws her life into chaos, who is to blame? Is it her or him?
Car S.O.S (Season 9)
Tim Shaw and Fuzz Townshend employ graft, mechanical expertise and tender loving care to restore rusty but much-loved old motors to their former glory for their surprised owners
More Episodes & Movies Coming To Disney+ On March 23:
Queens Season 1 E11
The Wonder Years E13
The Proud Family: Louder and Prouder Season 1 E6
The Great North Season 2 E5
Resident Season 5 E10
Our Kind of People E6
Amphibia Season 3 E6-9
Rise Up, Sing Out
Like Me! Seasons 1-2
Alvin And The Chipmunks
March 24
The Dropout Episode 6
This Is Us Season 6 Episode 9
March 25
OLIVIA RODRIGO: driving home 2 u (2022)
The Ice Age Adventure of Buck Wild
The Ice Age Adventures of Buck Wild continues the hilarious escapades of everyone's favourite prehistoric mammals.
Desperate for some distance from their older sister Ellie, the thrillseeking possum brothers Crash and Eddie set out to find a place of their own, but quickly find themselves trapped in a massive cave underground.
They are rescued by the one-eyed, adventure-loving, dinosaur-hunting weasel, Buck Wild, and together they must face the unruly dinosaurs who inhabit the Lost World.
More Movies & Specials Coming To Disney+ On March 25:
The Wonderful Spring of Mickey Mouse
Quartet (2012)
Seven Psychopaths (2012)
Tamara Drewe (2010)
The Love Punch (2013)
The Proposal (2009)
Amelia (2009)
Goal
The Aftermath (2019)
Rebuilding Paradise
Buried Secrets of Cordoba
March 29
The Walking Dead Season 11 Episode 14
March 30
Moon Knight (Season 1, Episode 1)
The brand new Marvel series follows Steven Grant, a mild-mannered gift-shop employee, who becomes plagued with blackouts and memories of another life. Steven discovers he has dissociative identity disorder and shares a body with mercenary Marc Spector.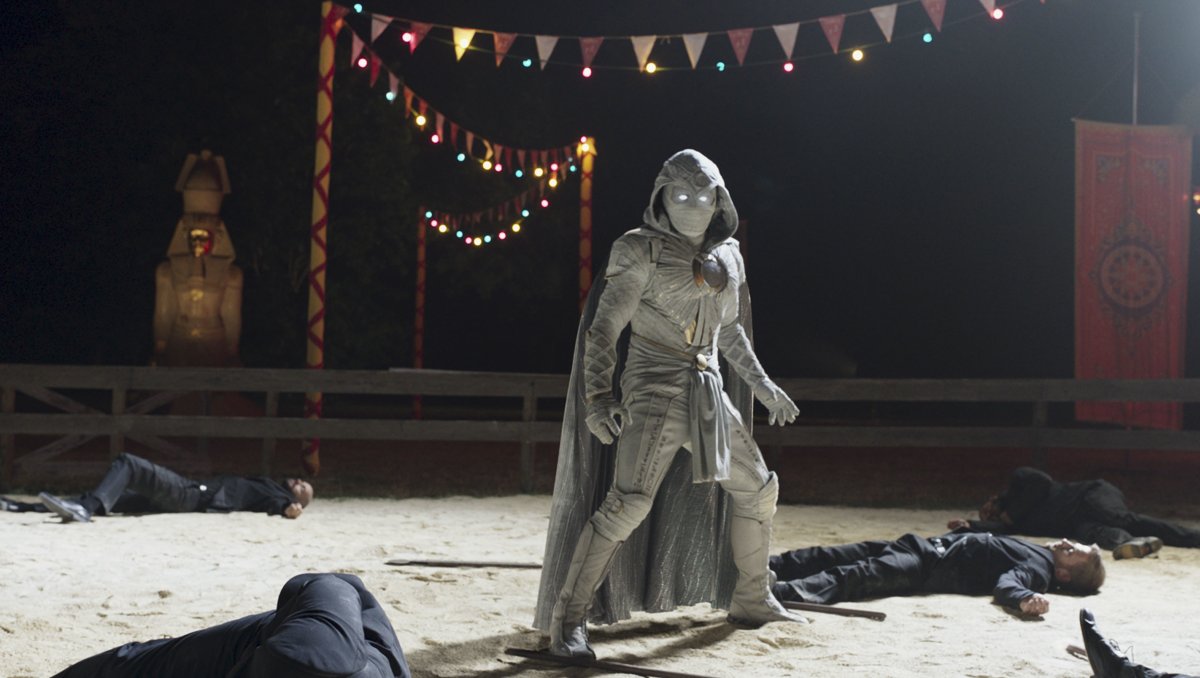 As Steven/Marc's enemies converge upon them, they must navigate their complex identities while thrust into a deadly mystery among the powerful gods of Egypt.
Moon Knight stars Oscar Isaac, Ethan Hawke and May Calamawy.
Knights of Castelcorvo (Season 1)
The small town of Castelcorvo is not as rested as it seems and just a bunch of brave knights can keep it safe.
Four kids – Giulia, Riccardo, Betta and Matteo – will have to solve mysterious enigmas and face their greatest fears.
Running Wild With Bear Grylls (Season 6)
The sixth season of the reality TV series: Survivalist Bear Grylls takes prominent stars on 48-hour journeys where they are faced with inhospitable conditions. They are forced to push themselves as much as they can in order to survive.
Siren (Seasons 1-3)
An American fantasy series that takes place in a Bristol Cove town that is known all around the world for being the land of mermaids. When a mysterious girl enters the town, she creates havoc for the people living there.
More Movies & Specials Coming To Disney+ On March 30:
Queens Season 1 E12
The Proud Family: Louder and Prouder Season 1 E7
The Great North Season 2 E6
Resident Season 5 E11
Our Kind of People E7
Minnie's Bow-Toons: Party Palace Pals Season 1 E13-20
Pet Seekers Season 1
Alvin And The Chipmunks: The Squeakquel
March 31
The Dropout Episode 7
This Is Us Season 6 Episode 10
(Featured Image: 20th Century Films)