Calling all Grey-Sloan Memorial Hospital fans… Grey's Anatomy Season 16 is here, and UK fans are probably wondering how and where they can watch Grey's Anatomy online or streaming on their telly, legally, WITHOUT an expensive Sky/Cable subscription.
If you need a refresher, Grey's Anatomy is an American medical drama created by Shonda Rhimes, and starring Ellen Pompeo as Dr. Meredith Grey, who works with her friends, colleagues and romantic interests at the fictional Seattle Grace Hospital. To this day, the show is ABC's highest-rated drama, and has seen success in the UK as well.
With Season 15, Grey's Anatomy broke the record as being the longest-running prime-time drama on ABC, and has already been renewed for two seasons (16 and 17).
Season 16 debuted in the US on September 26, 2019, but will take some time to reach our shores – the UK premiere of Season 16 should happen in November.
Here's how to watch Season 16, as well as catch-up with past seasons. (If you're a fan of medical dramas, you might also want to check out The Good Doctor).
Where Can I Watch Grey's Anatomy In The UK – Past And Current Episodes?
In the UK, Grey's Anatomy normally airs on Sky – but as Cord Cutters, we're here to talk about your other viewing options – those not involving a full-on Sky (or Virgin, or BT) subscription.
These are your major options:
Watch On: Amazon's website, Amazon Fire TV, Roku, Smartphones, Gaming consoles (NO Chromecast or Apple TV for now).
Quick Tip: With Amazon, you can also go the old-fashioned way, and get past seasons on DVD.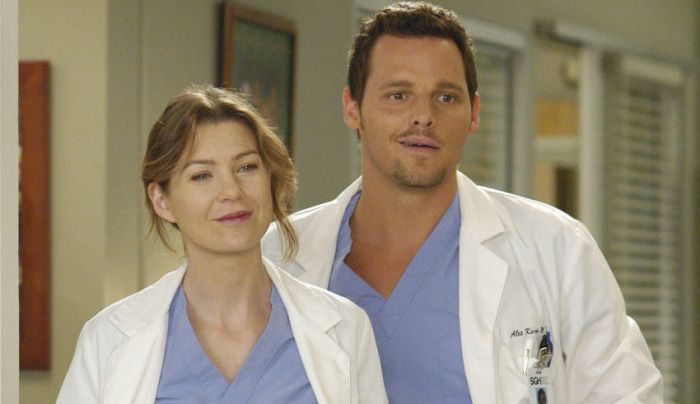 2. Netflix US – Seasons 1-15
Unfortunately, Grey's Anatomy is not available on the UK version of Netflix. However, it IS available on the American version of Netflix – all past seasons, as well as Season 15.
And while it's a bit more complicated, there are ways to watch it in the UK, if you're willing to invest some time and money.
We have a full guide on how to watch American Netflix in the UK, but it basically means subscribing to a VPN service, and having a streaming device with that VPN's app, if you want to watch it on your telly. (Your Netflix subscription stays the same – that is, it's your regular UK-based Netflix subscription).
Watch On: Netflix' US website, Amazon Fire TV, Roku, Smartphones – But only while your VPN app is working.
3. Google Play Store – Seasons 1-14
Google's play store offers all past seasons of Grey's Anatomy (1-14), as a separate one-time purchase, including Season 14.
Watch On: Chromecast, certain models of Smart TVs, Roku, smartphones and certain other devices via the YouTube app (No direct Amazon Fire TV or Apple TV support).
4. NOW TV – Season 16
Sky's on-demand service, meant to compete with Netflix, offers a cheaper price over Sky's regular TV offerings – and without a lengthy contract (see my guide on getting cheap NOW TV passes).
All past seasons (1-15) of Grey's Anatomy used to be available as box-sets on NOW TV's Entertainment Pass – however, Sky have decided to remove all seasons of Grey's Anatomy, and Season 15 is no longer available either.
Season 16, however, WILL be available on NOW TV. We were hoping for it to premiere in October, but we're now in November… and NOW TV/Sky haven't released a date yet. We'll update here once they do.
Once the season arrives, the new episodes will be available week-by-week.
Watch On: NOW TV Box (get it here), Chromecast, Apple TV, Gaming consoles, Certain models of Smart TVs (No Amazon Fire TV).