As we reported recently, NOW TV's old "White Boxes" have stopped working on October 6, angering many users who are still looking for a replacement. Streaming devices giant Roku has now stepped in, offering people who have the "white box" a discounted Roku Premiere 4K streaming device.
NOW TV is Sky's streaming TV service, which offers separate passes for TV programmes ("Entertainment"), movies, kids and sports, without the need for a long contract.
You stream it via the internet, and can watch on the big screen with supported streaming devices (see our full NOW TV guide and review).
The "White" NOW TV boxes were originally launched in 2013, and were actually based on an early Roku streaming device (as does the newer NOW TV Smart Stick, which uses a version of Roku's operating system.)
According to NOW TV, these old boxes just weren't powerful enough to support NOW TV's modern apps and services – therefore they had to be cut off.
However, judging by the number of responses on social media (and e-mails and comments Cord Busters received), it appears quite a few customers were still using the "white box", and were disappointed when their streaming devices stopped working.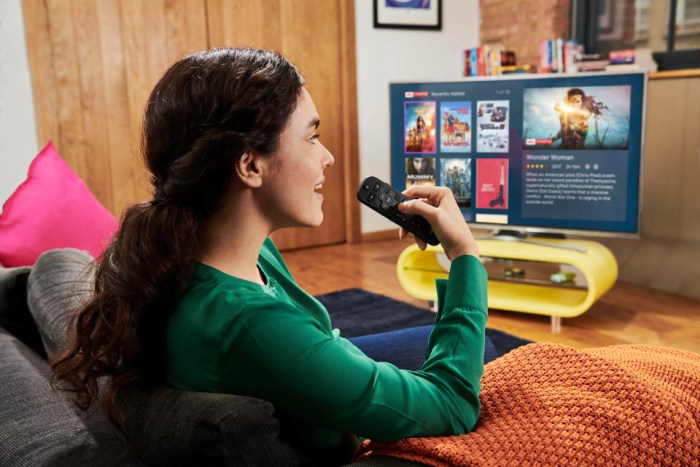 NOW TV themselves have also offered an upgrade path from the old box, but only to "active" customers – some were offered a free NOW TV Stick (the company's most recent streaming device) while others were offered a discount for the stick.
And now, owners of the white NOW TV box can also get a discounted Roku Premiere streaming device, via this special Roku upgrade page.
Customers will need to enter their white box' serial number, and will then be able to purchase the Roku Premiere for £29.99 – a 25% discount. (Normally it costs £39.99).
The Roku Premiere (see our full review) is a 4K / HDR streaming device with a fast and easy to use interface, and it supports most of the streaming services available in the UK.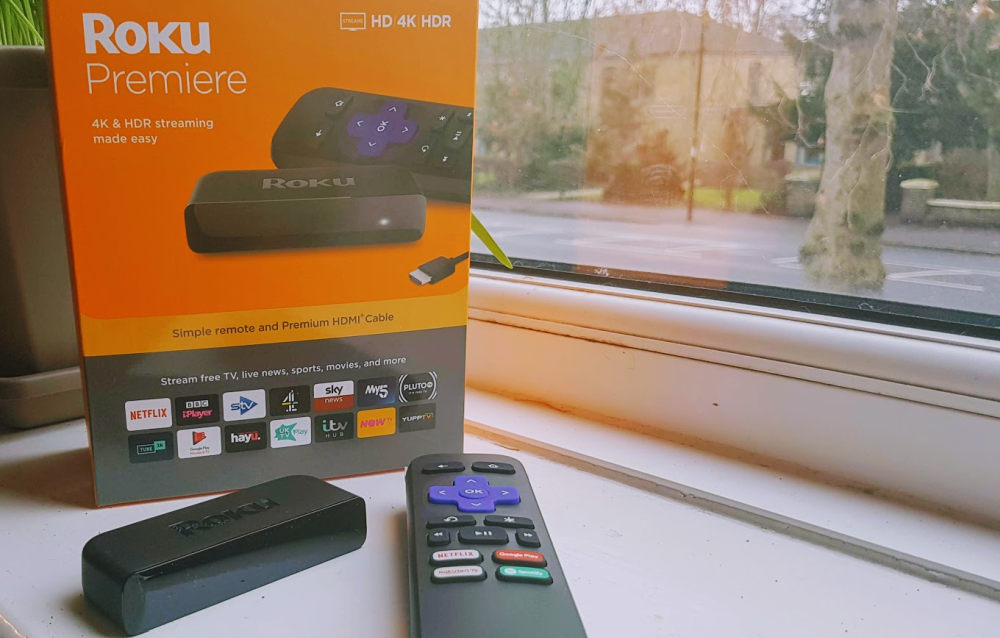 While the Premiere isn't Roku's top streamer (that title belongs to the Roku Streaming Stick+ – see our full Roku comparison), it's a big step up from the NOW TV White box, with a much faster (and more streamlined) interface, and a larger variety of apps (called "channels" on the Roku).
And, at the moment, new Roku devices also come with 3 free months of premium streaming channel StarzPlay.
More NOW TV White Box Alternatives
While Roku's offer is enticing (at least compared to the official recommended retail price of the device), there are additional options for those who are looking to replace their obsolete NOW TV White Box.
First, Roku themselves offer an even cheaper streaming device – the Roku Express.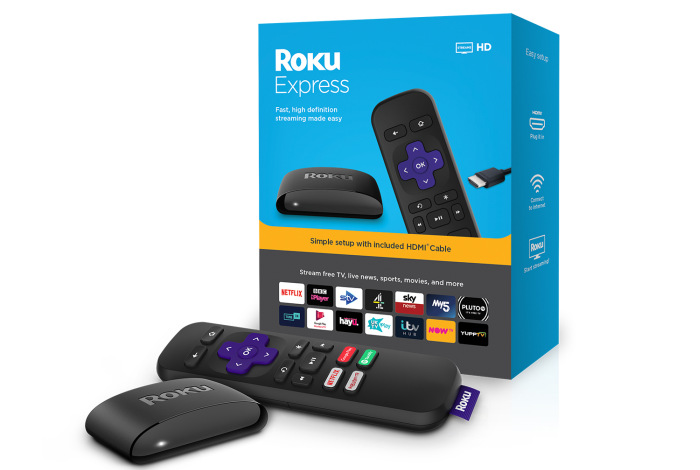 The Express doesn't support 4K, and it's slower than the other two Roku streamers – but if you were fine with the white box, and are looking for one of the cheapest streamers you can get – then this might be an OK choice (see our full Roku Express review).
Then there's the NOW TV Smart Stick, NOW TV's own streaming device – it supports Full-HD streaming and also has most of the UK's major streaming apps (but you won't find Amazon Prime Video on it).
Finally, the NOW TV app is also supported on Google's Chromecast (via your mobile phone), and on gaming consoles (Xbox One and PS4), YouView boxes, Apple TV, mobile phones, and select Smart TVs from Samsung and LG.