Let's face it, we didn't get a lot of major blockbuster films this past year (two years, actually) – but April is finally bringing a couple of big-name films to Sky and its streaming service, NOW: Dune is here, along with Venom: Let There Be Carnage, The Many Saints of Newark and more.
And there are a lot of TV additions as well – Julia with BAFTA winner Sarah Lancashire, Season 2 of Raised by Wolves (finally!), Series 4 of Rob and Romesh Vs, and others. And of course – sports, with Formula 1, The Masters golf tournament and more.
NOW (Formerly NOW TV- they changed the name last year) is Sky's no-contract streaming service – a low-cost TV platform that gives you flexible packages – content "memberships" that you can watch on a variety of streaming devices and smartphones.
The plans include the Entertainment Membership for TV shows and Kids content, the Cinema Membership for films, and the Sky Sports Membership (See our full NOW review here).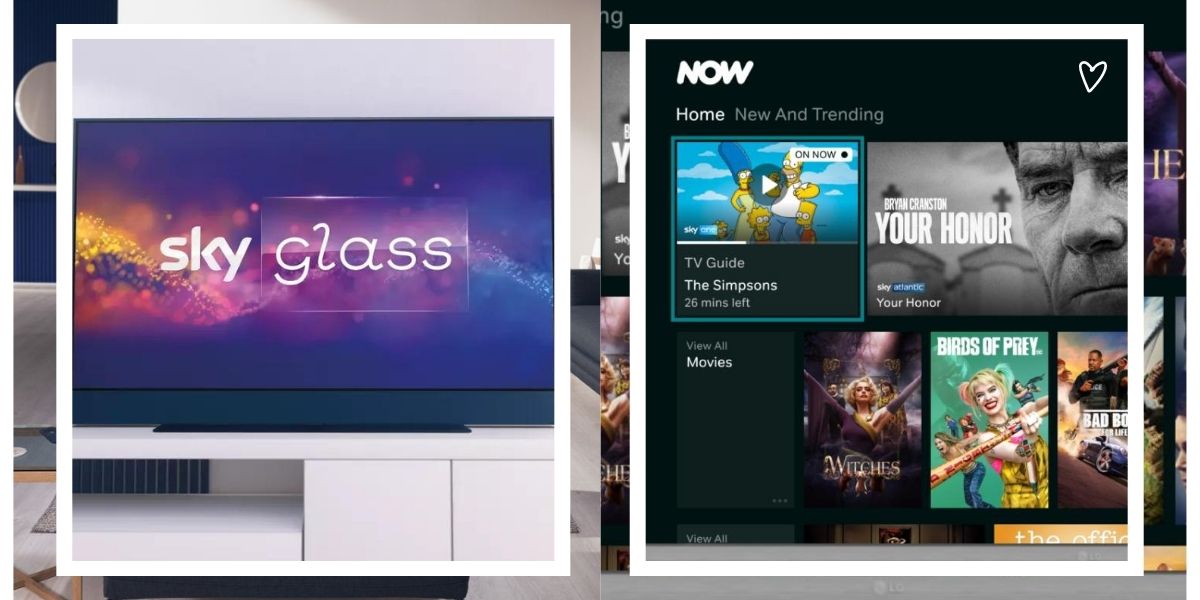 Another recent streaming solution from Sky, where you can also find all the upcoming content, is their Streaming TV – Sky Glass. To learn more about it, see our in-depth Sky Glass review.
As always, last-minute changes sometimes mean that more content is added – or postponed – later in the month. But these are the main NOW and Sky highlights for April 2022:
TV Programmes Coming To NOW Entertainment And Sky In April
Abraham Lincoln
Sky History series: Abraham Lincoln tells the true story of America's iconic 16th president. By weaving together both scripted dramatizations of important moments in his life and commentary by authoritative historians and public figures, including former President Barack Obama, the series is a portrait of Lincoln determined to leave his mark on the world.
Available to stream from April 3.
Weird, Wild and Wonderful
Sky Nature series: The natural world is filled with colourful, quaint and quirky characters. It may look crazy, but there are good reasons life got this way. This is nature's Weird, Wild and Wonderful. When the name of the game is survival, nothing's too outrageous.
Available to stream from April 3.
Raised By Wolves (Season 2)
The second season of Ridley Scott's epic sci-fi series was set to arrive in March, but has been postponed (in the UK) to April.
Mother, Father and their six human children have joined a newly formed atheistic colony in Kepler 22-b's tropical zone. Navigating this strange new society is only the start of their troubles as Mother's 'natural child' threatens to drive humanity to extinction.
Available to stream from April 6.
Transplant (Season 2)
Gifted doctor and Syrian refugee Dr Bashir "Bash" Hamed returns for the second series of the hit medical drama. Season two picks up with Bash and his fellow residents reeling after Dr Bishop suffers a stroke.
With everything at the hospital destabilized, the place that Bash had started to consider home suddenly feels precarious. As the team adjusts to new colleagues while dealing with the challenges of life, unexpected faces from the past leave Bash seriously doubting whether his transplant into this new world was successful.
Available to stream from April 7.
Africa's Wild Roommates
Sky Nature series: Three of the greatest builders of the animal world live in the African savannah: weaver birds, aardvarks and termites. But they do not live alone in their spectacular buildings above, on and below ground.
Available to stream from April 10.
Julia
Inspired by Julia Child's extraordinary life and her long-running television series, "The French Chef", which pioneered the now popular genre of cooking shows.
Through Julia and her singular can-do spirit, the series explores an evolving time in American history – the emergence of public television as a new social institution, feminism and the women's movement, the nature of celebrity and America's cultural growth.
At its heart, the series is a portrait of a loving marriage with an evolving and complicated power dynamic.
Starring BAFTA Winner Sarah Lancashire.
First 3 episodes available to stream from April 12, with weekly episodes thereafter.
Das Boot (Season 3)
The multi-award winning and acclaimed Sky Germany Original drama returns, following the tense struggles of a young U-boat crew as they engage in the Battle of the Atlantic whilst being hunted down by an obsessed Royal Navy Commander in a thrilling game of cat-and-mouse.
This time around, they are sent on a dangerous mission to the Southern Hemisphere under the command of Robert Ehrenberg (Franz Dinda) who finds redemption and the family bonds he thought he'd lost forever.
Available to stream from April 15.
Ross Kemp: Shipwreck Treasure Hunter
Ross Kemp, actor, author, and broadcaster of award-winning documentaries dives into the unknown to retrace a family tragedy and uncover fascinating lost stories from our maritime history.
For the series, Ross will be joined by expert diver Emily Turton and maritime archaeologist and expert diver Mallory Haas on expeditions to the most spectacular shipwrecks in the UK, uncovering hidden treasures and history from Britain's past.
Available to stream from April 18.
Station 19 (Season 5, Part 2)
We return to Station 19 following the winter hiatus as a new chief starts at the station. Meanwhille, the crew responds to a young girl seeking help and a call about an SUV flown over a cliff.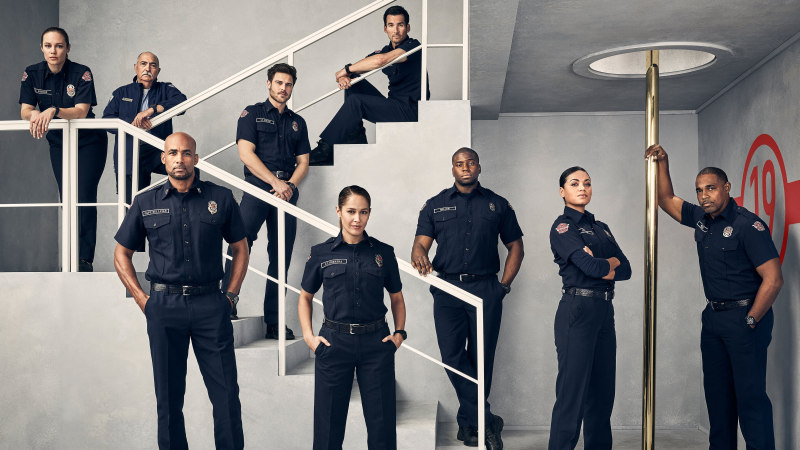 Available to stream weekly from April 20.
The Rising
Neve Kelly is dead. Understandably, she's scared and confused by this new (non) existence, but moreover, when she realises she has been murdered, she's furious.
Determined to find her killer and get justice, she takes advantage of her new supernatural abilities to go where the police can't and investigate her own death. In doing so, she uncovers deeply buried secrets and is forced to re-examine everything about her life and the people she cared about.
This adaptation of the Belgian crime thriller Hotel Beau Séjour is the first series produced entirely in-house from Sky Studios. Clara Rugaard (I Am Mother) stars as Neve, alongside newcomers Nenda Neururer and Solly McLeod.
Available to stream from April 22.
Italian Season on Sky Arts
Sky Arts pays homage to the birthplace of the Renaissance with a season of programmes devoted to Italian art and history.
In a documentary that feels like a heist thriller The Lost Leonardo tells the inside story behind the Salvator Mundi, the most expensive painting ever sold at $450 million, claimed to be a long-lost masterpiece by Leonardo da Vinci. The artwork reappeared in 2004, only to become steeped in controversy and disappear again.
Also premiering in the season will be the documentary films Botticelli, Florence & The Medici, Pompeii: Sin City and the new four-part series Art Traffickers: Treasures Stolen from the Tombs.
Available to stream from April 22.
Right to Fight (Documentary)
Directed by BAFTA award-winner Georgina Cammalleri, this is an untold story of the pioneers of women's boxing, who defined sexism and racism for their place in the ring.
Available to stream from April 26.
Grey's Anatomy (Season 18 Part 2)
The long-running medical drama is back, returning from its winter hiatus.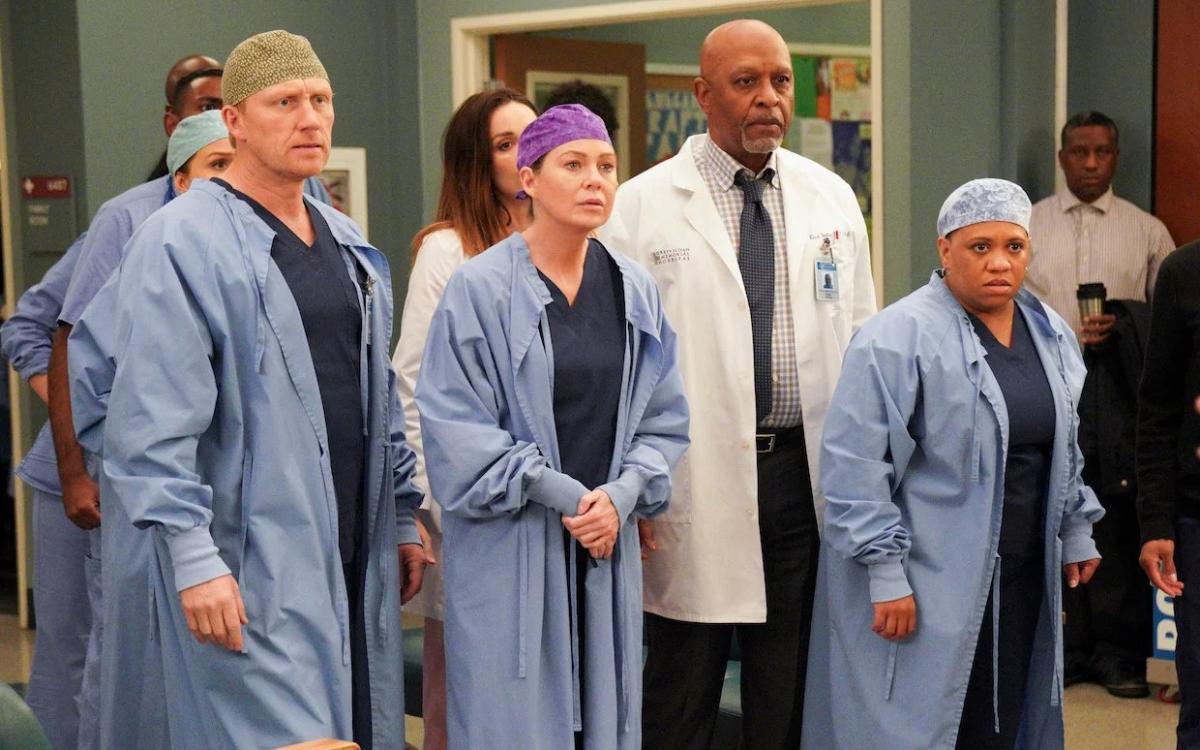 The Grey Sloan Memorial doctors grapple with the aftermath of the car crash that involved some of their own, while Meredith works to save Dr Hamilton's life.
After Levi is severely impacted by his latest loss, Bailey is forced to once again rethink the Webber Method, and Link confronts Amelia after witnessing her move on with someone new.
Available to stream weekly from April 27.
Rob and Romesh Vs (Series 4)
Comedian mates Rob Beckett and Romesh Ranganathan embark on a laugh-out-loud mission to get to know celeb icons and sporting idols.
Available to stream from April 28.
Films Coming To NOW Cinema And Sky In April
The Many Saints of Newark (2021)
Big screen prequel to The Sopranos, the iconic TV series that launched a thousand box sets.
Young Anthony Soprano is growing up in one of the most tumultuous eras in Newark's history, becoming a man just as rival gangsters begin to rise up and challenge the all-powerful DiMeo crime family's hold over the increasingly race-torn city.
Caught up in the changing times is the uncle he idolizes, Dickie Moltisanti, who struggles to manage both his professional and personal responsibilities – and whose influence over his impressionable nephew will help make the teenager into the all-powerful mob boss we'll later come to know: Tony Soprano (played here by Michael Gandolfini, son of the late James Gandolfini).
Available to stream from April 1.
Spirit Untamed (2021)
The adventure continues in this epic tale of a headstrong girl longing for a place to belong, who discovers a kindred spirit when her life intersects with a wild horse.
After moving to a sleepy little town, young Lucky Prescott befriends a wild mustang named Spirit, who shares her rebellious spirit. When a heartless wrangler plans to capture Spirit and his herd, Lucky and her new friends embark on the adventure of a lifetime to rescue the horse that forever changed her life.
Available to stream from April 2.
Antlers (2021)
From acclaimed director Scott Cooper and horror maestro Guillermo del Toro comes this richly atmospheric creature feature.
In an isolated Oregon town, a middle-school teacher (Keri Russell) and her sheriff brother (Jesse Plemons) become embroiled with her enigmatic student (Jeremy T. Thomas) whose dark secrets lead to terrifying encounters with a legendary ancestral creature who came before them.
Available to stream from April 8.
Boss Baby: Family Business (2021)
Tim and his Boss Baby little bro Ted are all grown up, but when a new boss baby comes on the scene, it's time to get the family back together.
An animated sequel with the voices of James Marsden and Alec Baldwin.
Available to stream from April 9.
Dune (2021)
The critically acclaimed adaptation of Frank Herbert's sci-fi novel is finally coming to subscription-based streaming in the UK.
Paul Atreides, a brilliant and gifted young man born into a great destiny beyond his understanding, must travel to the most dangerous planet in the universe to ensure the future of his family and his people.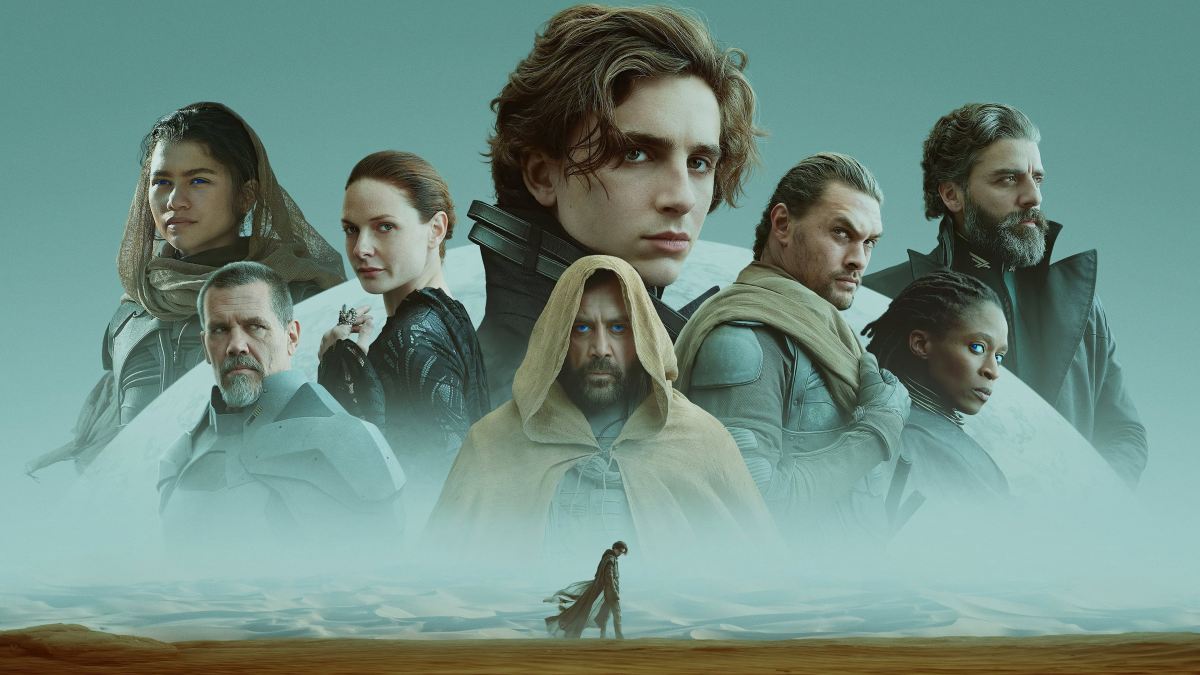 Starring Timothée Chalamet, Oscar Isaac, Rebecca Ferguson, Zendaya and others, this is Part 1 – with the second part under production these days.
Available to stream from April 15.
Stillwater (2021)
Unemployed roughneck Bill Baker (Matt Damon) travels from Oklahoma to Marseille to visit his estranged daughter Allison (Abigail Breslin).
Imprisoned for a murder she claims she did not commit, Allison seizes on a new tip that could exonerate her and presses Bill to engage her legal team.
But Bill, eager to prove his worth and regain his daughter's trust, takes matters into his own hands.
Available to stream from April 22.
Venom: Let There Be Carnage (2021)
A crowd-pleasing sequel to 2018's comic book antihero adaptation, with Tom Hardy reprising his role as journalist Eddie Brock and his shape-shifting, brain-eating symbiotic body co-habitant Venom.
Brock is still struggling to coexist with his new partner. But when deranged serial killer Cletus Kasady (Woody Harrelson) also becomes host to an alien symbiote, Brock and Venom must put aside their differences to stop his reign of terror.
Available to stream from April 29.
Coming To NOW Sports and Sky Sports in April
Formula 1 (Stream Live in April)
After a controversial end to the 2021 season, Formula 1 is back. It promises to be better than ever, with new rules and cars to bring the pack closer together.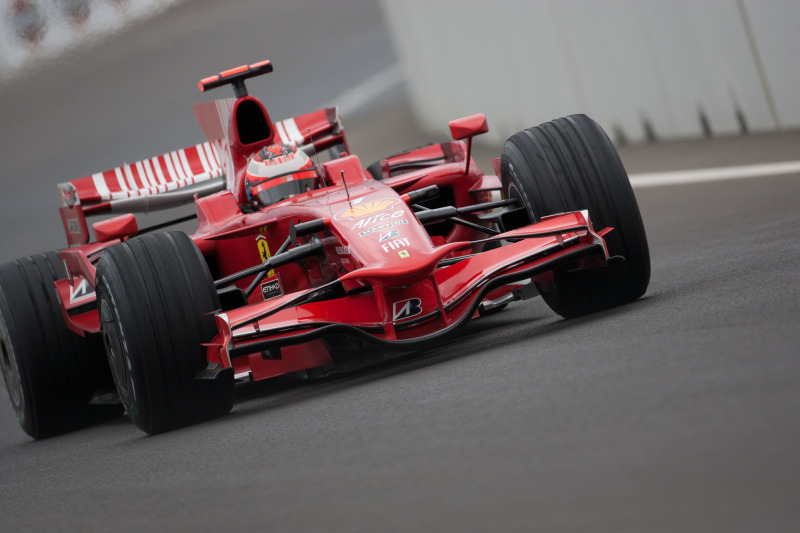 The Masters (Stream Live in April)
The first of the four golf majors – all live on Sky Sports and NOW – returns to the pristine Augusta national. Expect top-class action and drama, as some of the world's very best golfers compete for the iconic green jacket.
Premier Leauge (Stream Live in April)
Premier League action continues through April as the 2021/2022 season nears its conclusion. With the race at the top blown wide open by some costly defeats for Manchester City, Liverpool are right back in the title hunt.
We could be looking at the biggest turnaround of fortunes since the infamous 1995/96 competition, where Kevin Keegan's Newcastle United were denied the Premiership by Manchester United despite having a 12 point lead until February.