The sun is out more often, and with it, NOW is bringing more good stuff to watch on your TV: From the new season of Grey's Anatomy to the highly anticipated Mare of Easttown, the entire Hunger Games franchise, Premier League matches, live Formula One, and more.
NOW (Formerly NOW TV- they changed their name recently) is Sky's no-contract streaming service – a cheaper TV platform that gives you flexible packages ("memberships") of content that can be watched on a variety of streaming devices.
The plans include the Entertainment Membership for TV shows, the Cinema Membership for movies, the Kids Membership and the Sky Sports Membership. (See our full NOW review here).
Things may change and more content might get added later in the month – but these are the main highlights for April 2021:
TV Programmes Coming To NOW Entertainment In April
Wellington Paranormal (Seasons 1-3)
Officers Minogue and O'Leary are keeping the streets of Aotearoa's capital safe from the unexplainable, in Jemaine Clement and Taika Waititi's What We Do In The Shadows spin-off.
All episodes will be available to stream from April 5.
Grey's Anatomy (Season 17)
The new season is finally coming to the UK, with much-talked-about special cameos and twists.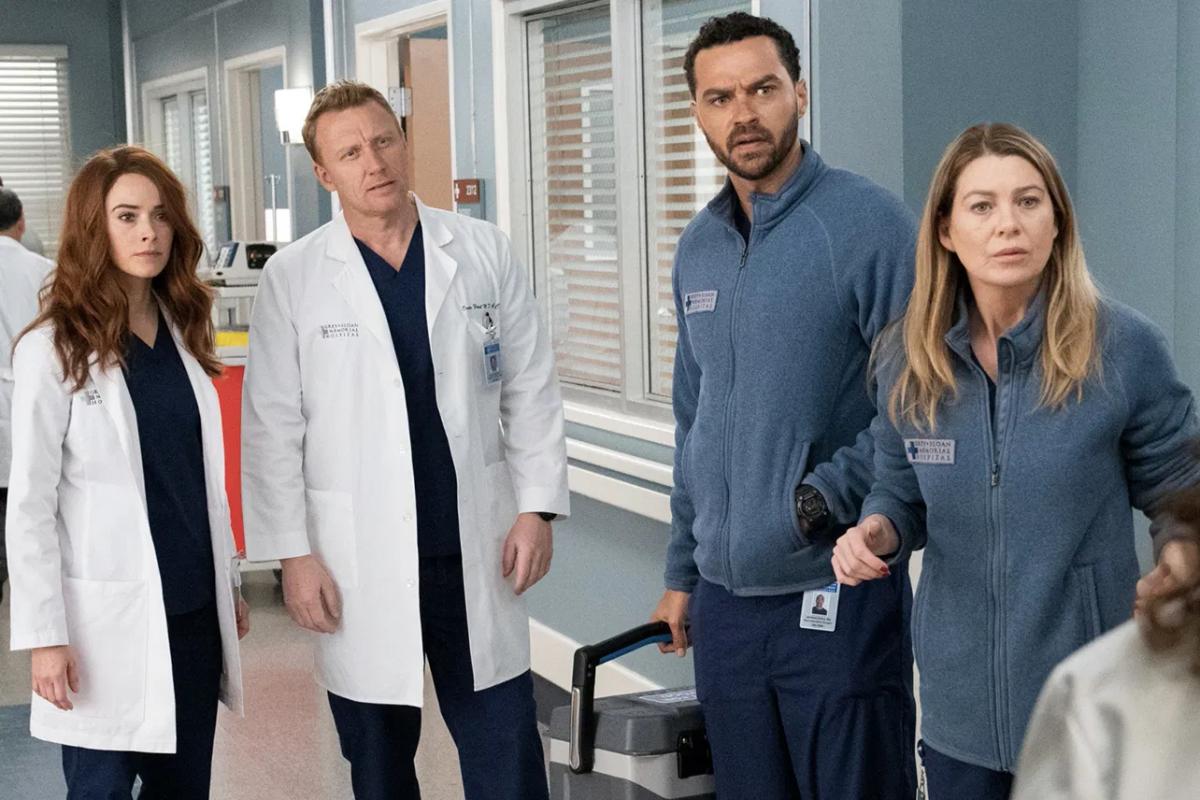 The team at Grey Sloan Memorial Hospital return for their 17th season, where they become part of heart-wrenching stories and make life-changing decisions, all while dealing with the ongoing pandemic.
New episodes will stream weekly from April 7. Find out where to watch past seasons on our dedicated Grey's Anatomy guide.
A League of Their Own Road Trip: Loch Ness to London
In this spin-off adventure series, hosts Jamie Redknapp, Freddie Flintoff and Romesh Ranganathan travel the country to perfect their outdoor survival skills, practice gourmet local cuisine, and take on traditional Highland Games.
New episodes will stream weekly from April 8.
Mare of Easttown (Mini-series)
Academy Award winner Kate Winslet stars as a small-town detective whose life begins to crumble around her as she investigates a local murder and is forced to confront her family's tragic past.
New episodes will stream weekly from April 19.
Intergalactic
Galactic pilot Ash Harper is exiled to a distant prison colony in space but must battle her fellow convicts as they seize control of their transfer ship, in this Sky original sci-fi series.
Coming in April.
The Vicar of Dibley: The Easter Bunny
In this iconic British sitcom special, Geraldine Grainger (Dawn French) takes on the role of Dibley's Easter Bunny, with residents confused over its mysterious identity.
Streaming throughout April as an Easter special.
Movies Coming To NOW Cinema In April
The Hunger Games Franchise (April 1)
Re-visit Panem with the full Hunger Games collection, the dystopian adventure films based on the popular book trilogy by American author Suzanne Collins, and starring Jennifer Lawrence.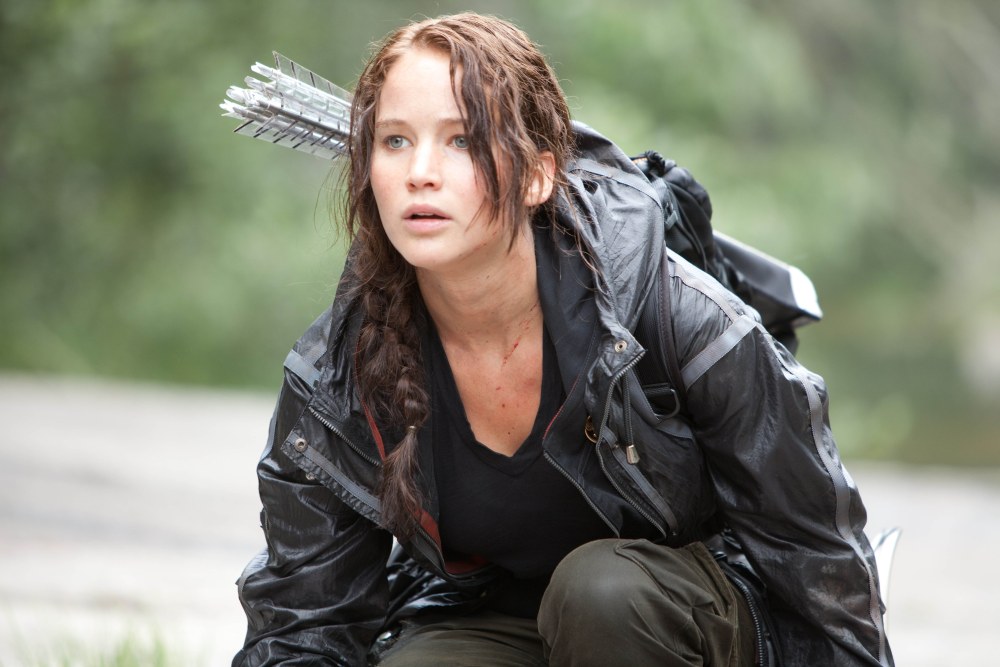 Antebellum (April 2)
This terrifying new Sky Cinema Original tells the story of Veronica Henley (Janelle Monáe), a PHD sociologist who uncovers a horrific secret that connects her to a Civil War-era enslaved woman, Eden, and feels their connection across time and worlds.
Produced by the teams behind seminal horror films Get Out and Us.
SCOOB! (April 3)
Find out how lifelong friends Scooby and Shaggy first met, as well as how the famous Mystery Inc. was created with Fred, Velma and Daphne.
Scooby and the gang now face their biggest mystery yet: a plot to unleash the ghost dog Cerberus upon the world.
Angel Has Fallen (April 9)
The third film in the Olympus Has Fallen series. Agent Mike Banning (Gerard Butler) is framed for an assassination attempt on the President.
Also starring Morgan Freeman.
Promising Young Woman (April 16)
A young woman, traumatized by a tragic event in her past, seeks out vengeance against those who crossed her path. Starring Carey Mulligan.
Unhinged (April 23)
Academy Award winner Russell Crowe stars in this psychological thriller that explores the fragile balance of a society pushed to the edge, taking something we've all experienced – road rage – to an unpredictable and terrifying conclusion.
An American Pickle (April 30)
In this comedy starring Seth Rogan, Herschel, an Orthodox Jewish factory worker, falls into a state of suspended animation for 100 years after a freak accident involving brine.
He wakes up in the modern world and tries to find his great-grandson.
Coming To NOW Sky Sports in April
Premier League (Throughout April)
With all the biggest and best teams continuing to battle it out for the Premier League title, don't miss a moment of the action.
Tune into fixtures including Arsenal vs Liverpool, or Tottenham vs Man United, streaming throughout April.
Formula One (Throughout April)
All the latest racing action is fully underway with the F1 returning to Imola and Portimão this month.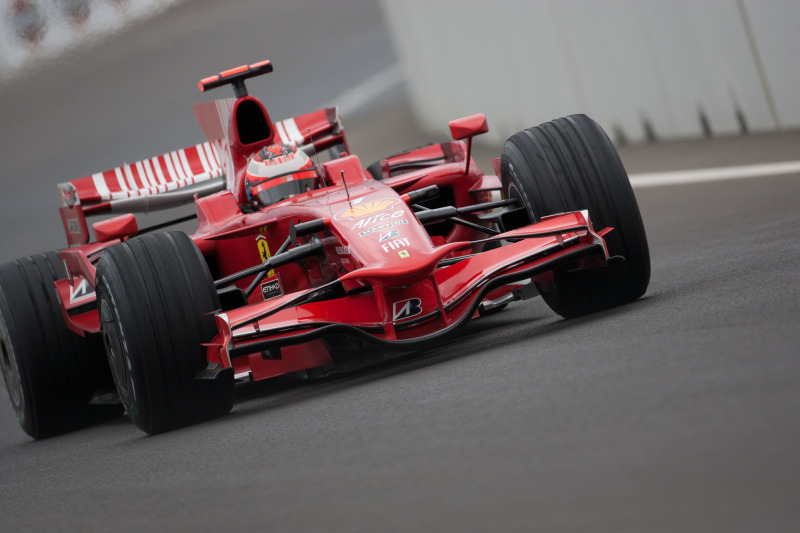 Newly knighted and record-matching Lewis Hamilton could secure his 8th world championship, making history in the sport.
A record 23 races will air this season, running until December 12.
The Masters (From April 8)
Watch all four rounds exclusively live from Augusta between April 8th-11th.
Dustin Johnson is back as defending champion after his record-breaking victory at Augusta National in 2020 and Rory McIlroy will return with another opportunity to complete golf's career Grand Slam.
Carabao Cup (Until April 25)
The final sees Tottenham facing holders Manchester City at Wembley. This is Man City's fourth successive final, watch the battle take place from 4pm on Sunday 25th April.