The BT Sport app, which lets users watch the streaming version of the popular sports subscription service, is now available on another set of Freeview Play devices: the Netgem 4K, Netgem HD and Netgem Soundbox.
While the BT Sport app is already available on several streaming devices, such as Amazon Fire TV, Roku and Samsung TVs, it wasn't easy to get on Freeview set-top boxes, which – for many – come in place of streaming devices.
Until now, the Humax Aura (see our review) was the only major Freeview recorder to support the BT Sport app, and now Netgem's devices have been added to the list of supported devices.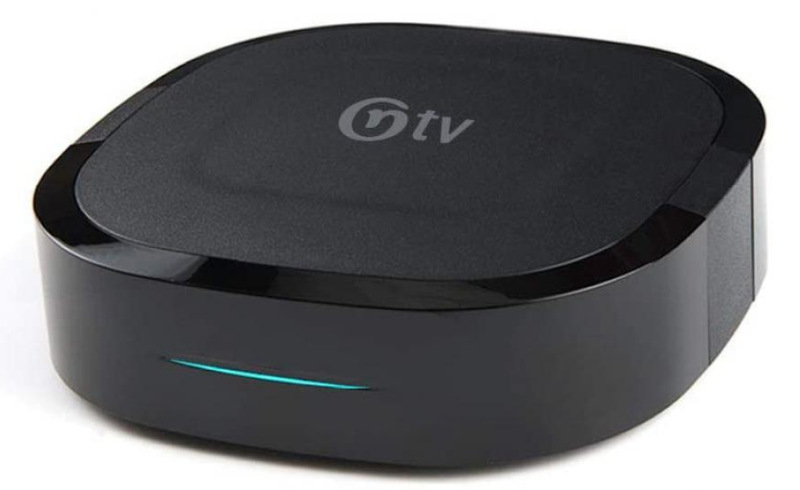 BT Sport, which is available in the UK and Ireland, broadcasts sporting events from the UK and around the world – from live Premier League games to UEFA Champions League, MotoGP, boxing and more.
For years, BT Sport was only available as an add-on for traditional pay-TV subscriptions like Sky, or BT's own BT Broadband customers.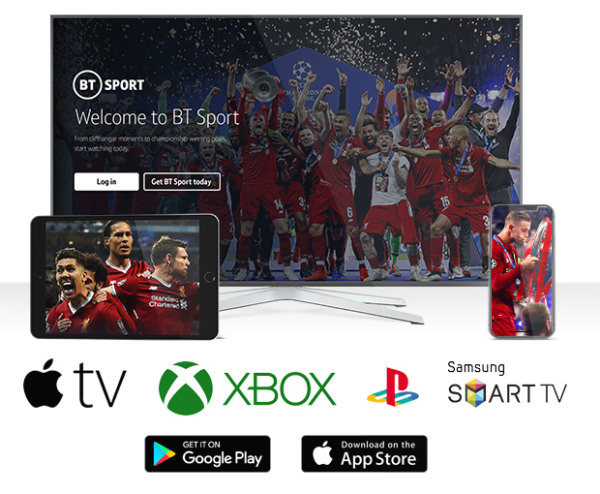 In December 2019, BT Sport launched the "Monthly Pass" option, which is open to all customers on a month-to-month basis without a long-term contract, at £25/month. (see our full guide on how to watch BT Sport online – even for free).
Monthly pass subscribers can then watch BT Sport on a variety of devices – from phones and tablets, to big-screen TVs, via the BT Sport app – and now on the Netgem devices.
Netgem is a unique Freeview Play recorder that combines the aerial-based Freeview content with personal recommendations, a selection of streaming apps and a few premium subscription-based channels.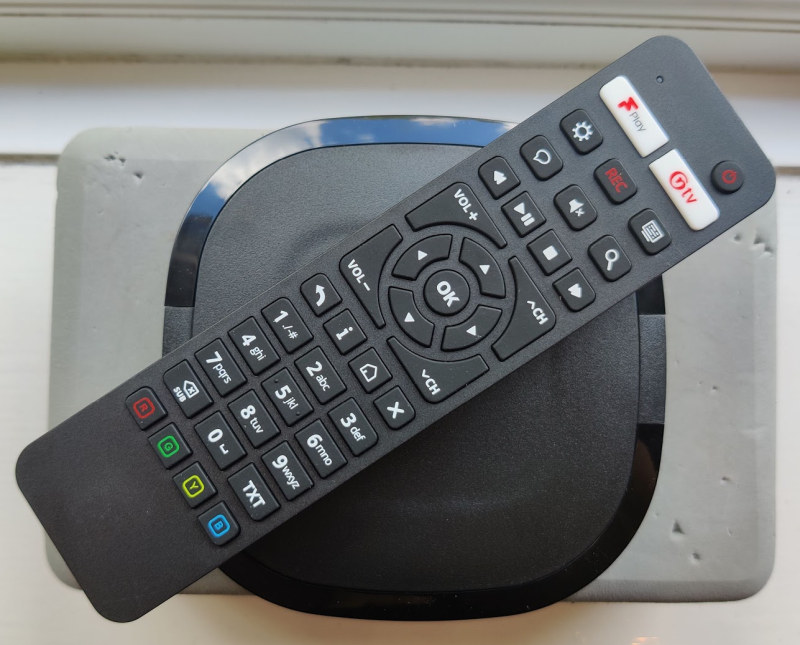 In my review of the Netgem Netbox 4K, I applauded its fast interface, excellent video and sound quality and wide app support, while criticizing its lack of a built-in hard drive and expensive price – see the full Netgem review here.
The Netgem launch means BT Sport customers can now access the app on a growing number of platforms and devices – from Amazon Fire TV and Roku devices to TV sets supporting Android TV, Samsung Smart TV, Sony PlayStation, Xbox, Google Chromecast and Apple TV, as well as mobiles and tablets.
BT Sport's Timeline Feature Comes To Big Screen
In other BT Sport news, the company is bringing its unique 'Timeline' feature from mobile phones and tablets to the big screen.
The Timeline feature allows customers, while they're watching a live broadcast, to access an interactive timeline for each match to keep abreast of key moments and incidents.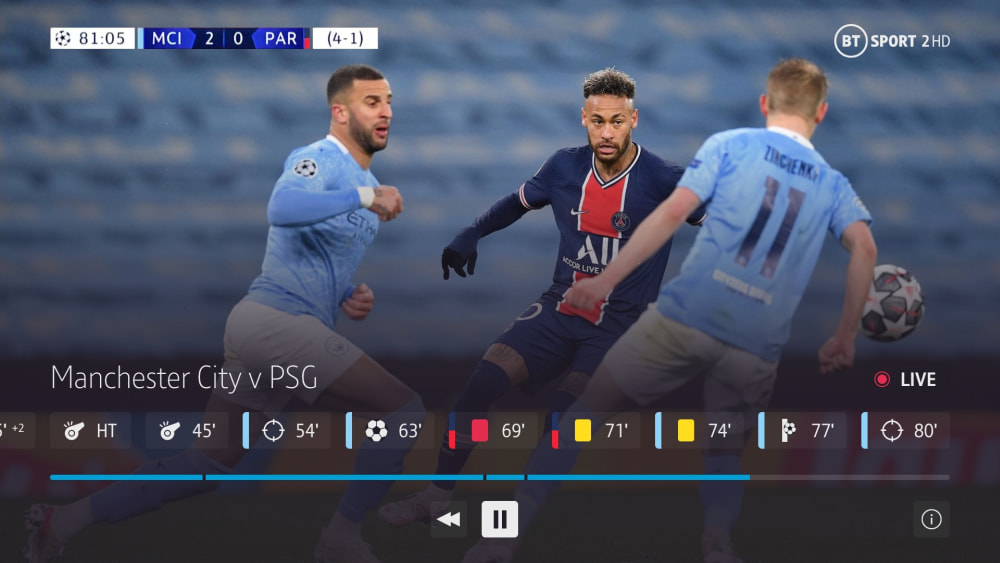 The feature allows them to then re-watch key moments and move seamlessly back to the live-action. So, for example, while there's a dull moment in the game, you can quickly jump back and watch (or re-watch) one of the highlights from a few minutes ago.
The Timeline will launch on the BT Sport app for large screens in Beta form for this week's UEFA Europa League and UEFA Champions League finals, which will be free to watch for everyone in the UK.
The plan is to launch in full next season around events such as the Premier League and UEFA Champions League.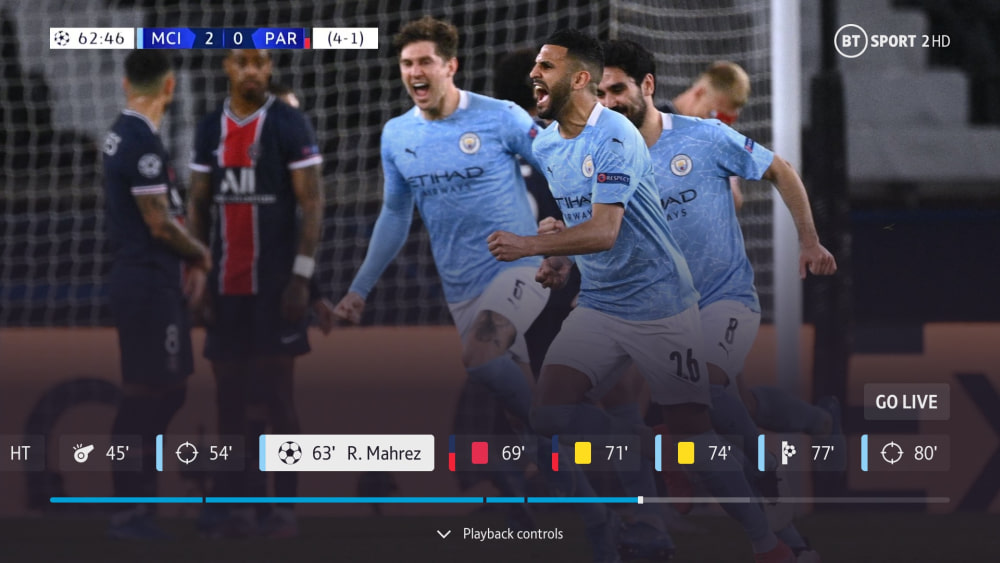 Because this is still in beta, the Timeline feature for big TVs will only be available on a small number of devices that currently support the BT Sport app – Apple TV, Amazon Fire TV and gaming consoles.
For now, the new timeline feature will NOT be available for the UEFA Champions League or UEFA Europa League Finals on Roku devices, Now, Sky TV, BT TV, Virgin Media or the newly added Netgem boxes.