BritBox, the upcoming joint streaming service from ITV and the BBC, is right around the corner, and this week we learn how and where it will be available to stream. Samsung TVs, FreeviewPlay devices, iOS and Android phones – are some of the devices that will support the new service.
BritBox is a new streaming subscription service created by the BBC and ITV, that will bring past, present and future British programming from a variety of British broadcasters. BritBox is set to launch this autumn and is currently priced at £5.99/month for HD streaming on multiple devices.
Yesterday, ITV confirmed several deals with distribution partners for BritBox, that will include the BritBox app on their devices:
Samsung Smart TVs (2016 and onwards models)
FreeviewPlay devices (so plenty of Freeview boxes and TVs that support Freeview's apps ecosystem)
YouView devices (A service that combines Freeview channels with streaming apps, and works with several TV models and YouView set-top boxes)
iOS Phones and Tablets
Android Phones and Tablets
(Update: Until December 10, you can get BritBox for free, for 90 days – only on Samsung TVs).
Owen Jenkinson, Freeview Marketing Director, said:
"Our viewers love great British TV, so BritBox is a fantastic addition to the Freeview line up, providing extra options to top up on the best of free TV they already enjoy via the nation's biggest TV platform."
Some popular streaming devices, such as the Amazon Fire TV Stick, are currently missing from this list. But according to Reemah Sakaan, group launch director for ITV SVOD, additional distribution deals will be announced in the future.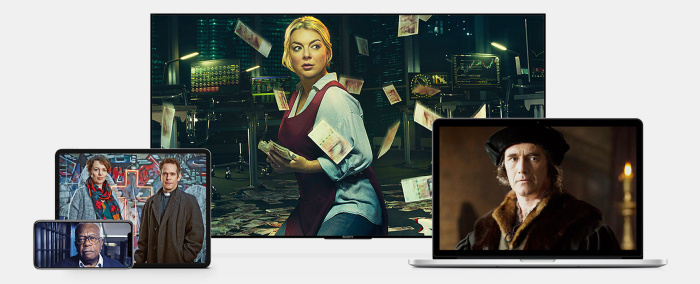 As for content, last week BritBox announced a partnership with Channel 5 and Comedy Central, which will see "Hundreds of additional hours of both channels' best British content available on Britbox from launch."
As with content from ITV and BBC iPlayer, Channel 5's programmes will first be available on their own catch-up streaming service, MY5, and then (after 30 days in this case) will move to BritBox.
At this point, we're hearing mostly about catch-up shows and archive-content that will be available on BritBox, which might not be as enticing in this age of original productions. However, BritBox have confirmed in the past that the service will also include new, exclusive productions – so we're waiting to hear more on those.