As part of its big Sky Glass event, Sky did not only announce their new streaming TV – but also a new video camera with advanced sensors that will be sitting on top of your TV.
Sky's new camera will be used for video chats in your living room, gaming, group watching – and even workouts, where the camera's sensors are able to improve the way you exercise.
Although it was announced today – the camera is expected to launch sometime in "Spring 2022".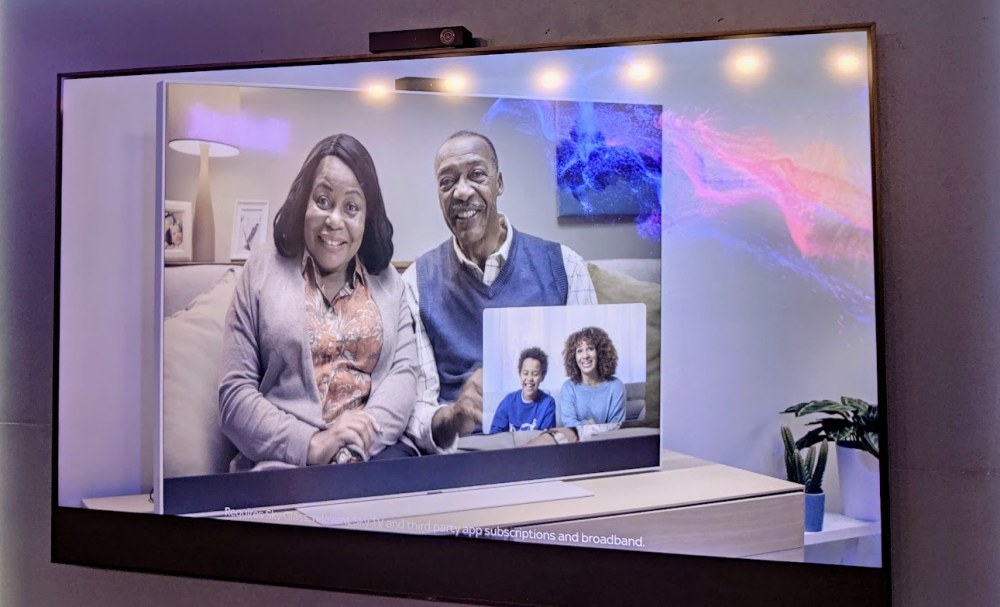 According to Sky, the new 4K camera will "work seamlessly with Sky Glass and will unlock a range of exciting new services for the whole family" – so presumably, it would only work alongside Sky's new TV – Sky Glass.
Instead of developing their own apps, Sky will be parterning with a range of 3rd party companies – such as Microsoft, Zoom and others – who will supply apps for the camera (Those apps will be running on Sky Glass – which is why you need Sky's TV).
Sky's camera will have four distinct functions:
Video Calling With Sky's Camera
These past two years, video calling has become the new norm – even more so than before. But most of us still use our phones – or desktop computers – for video calls.
With Sky's camera, you will be able to use the biggest screen in your house – the TV – for video calls with family and friends. Sky is already working with Zoom, and other video chat platforms will likely be added as well.
The camera will also use noise-cancelling technology to improve the video calls – so if a lawnmower is raising hell in your garden, it will presumably not be heard in the call.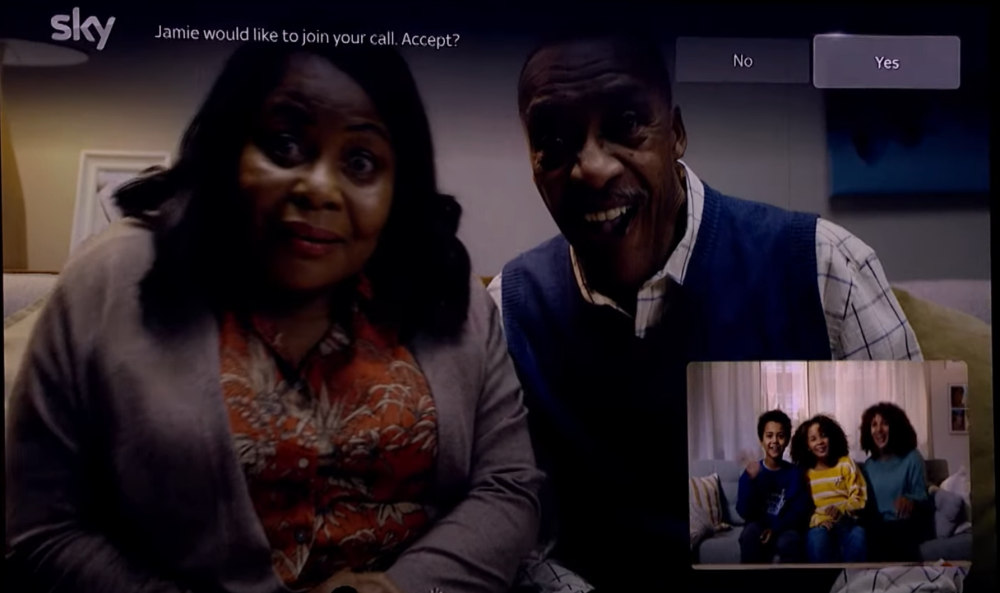 Curiously, very few devices support TV video calling at this point. Facebook sell their Portal camera that connects to a TV, and Amazon recently enabled Zoom calling, by letting you connect a webcam to their Amazon Fire TV Cube.
Sky's camera is supposed to be very easy to connect and use (you just need one cable running from the camera to the Sky Glass TV) – so it might finally popularise this function.
Gaming With Sky's Camera
Remember Microsoft's Kinect camera? It was a camera, with a set of sensors, that you connected to older XBOX models.
Then, with the camera scanning you and your movements, you could play games by moving your body.
Kinect didn't take the world by storm, and the technology was somewhat forgotten, at least for gaming (even though Apple ended up buying the company that developed the technology).
Now, Sky's camera is bringing that technology back. By scanning your body and your surrounding, you will be able to play motion games on your Sky Glass TV.
For example, Sky partnered with Halfbrick, the company behind the popular Fruit Ninja game – and instead of using your finger to slice various fruits – you will be using your whole body.
Working Out With Sky's Camera
Another trend that became very popular this past year, is working out in front of your TV, with pre-recorded lessons.
With Sky's camera, you will be able to join live sessions (with the instructor potentially seeing you and correcting your moves).
But that's just a glorified video call – in addition, thanks to the camera's sensors, software-based workout apps will be able to also correct the way you do the workouts, with the camera scanning your movements.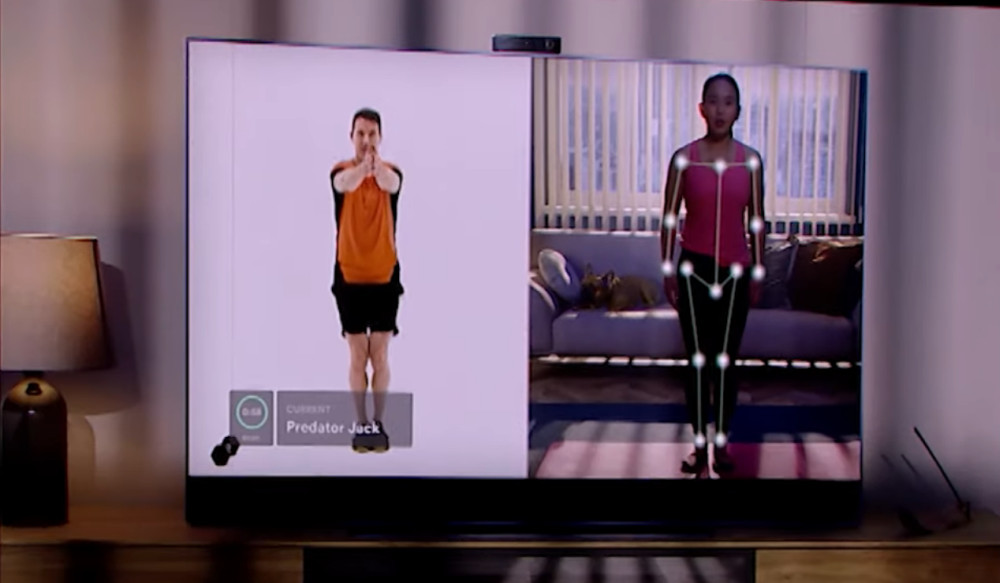 Watching Together With Sky's Camera
And finally, the fourth trend that became popular this year – watching TV together with people who are not in your house.
Lots of companies started offering the "Watch Together" feature, where the programme/movie you're watching is synched with your friends' stream – BT Sport did it, BBC iPlayer tested a Group Watch feature, and Prime Video also joined the party.
With the Sky Camera, you will be able to watch along with your friends and family – but not only will your content be synched, you will also be able to video-chat with them, on the same screen, as you're watching the film together.
How Can I get The Sky Camera?
As mentioned, the Sky Camera will launch sometime in Spring 2022.
Sky were unable to confirm its pricing at this point.