Although the Glastonbury festival has been cancelled (again) this year, the BBC still wants you to experience it with friends. Therefore, it's trialling a new(ish) feature, that will let you watch highlights and full sets from Glastonbury's past in sync with your friends.
This weekend (June 25-27), the BBC is launching a pop-up Glastonbury Experience channel on iPlayer, that will stream a mix of classic sets, documentaries and specially curated programmes.
Each day of programming will focus on a different theme at Glastonbury – the 1990s (Friday), the 21st century (Saturday) and Legends (Sunday).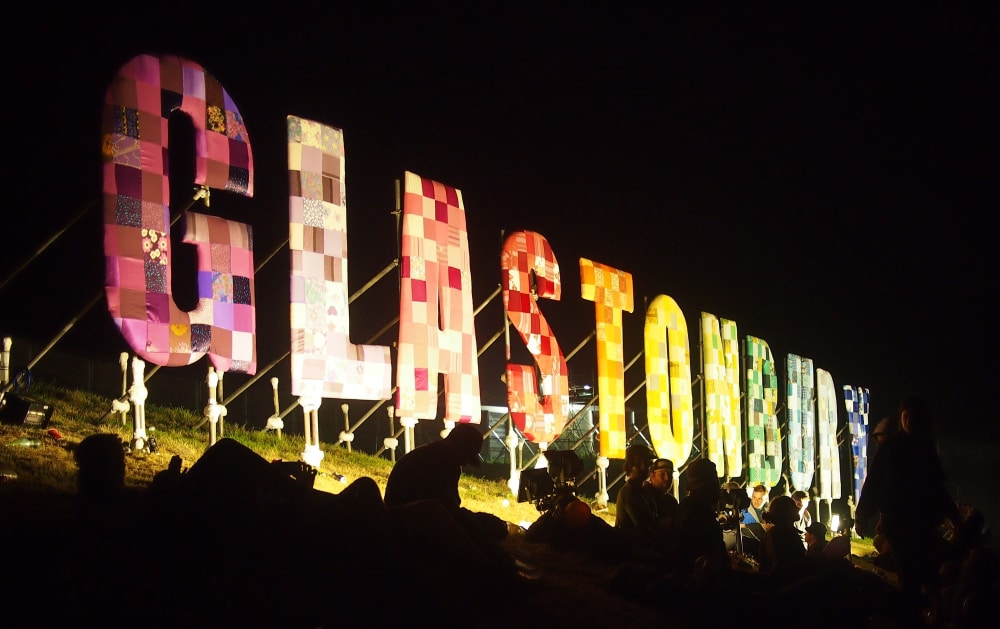 Furthermore, over 50 full Glastonbury sets from the BBC archives are already available to watch on BBC iPlayer, on-demand. This is in addition to individual Live At Worthy Farm performances which are available to stream on BBC iPlayer starting today (Thursday).
However, since it's not as fun to watch these performances alone – the BBC is resurfacing a trial that was back started in May 2020, early into the first lockdown: 'BBC Together'.
The BBC's Watch Together feature lets users send a special link of BBC iPlayer content to their friends/family, who will then start to watch the content together with the original sender.
At that point, everybody in the group can watch in sync with the original sender, and if you pause, rewind or fast forward the video – it happens for everyone in the group.
While you're all watching together, you can also open a separate chat window (text, audio or video), and share the experience with your mates – though you'll have to bring your own chat service (such as Zoom, Facebook Messenger and the like).
The original version of the BBC's 'Watch Together' experiment made people go to a special 'BBC Taster' webpage, where they had to paste the link to an iPlayer show, which you would then send to your friends.
The updated Watch Together experience will now show viewers of The Glastonbury Experience a button saying 'Watch with friends' under any programme in iPlayer's Glastonbury collection.
Viewers can then choose to click the Watch With Friends button and generate a link to share (via e-mail or messaging) with their friends.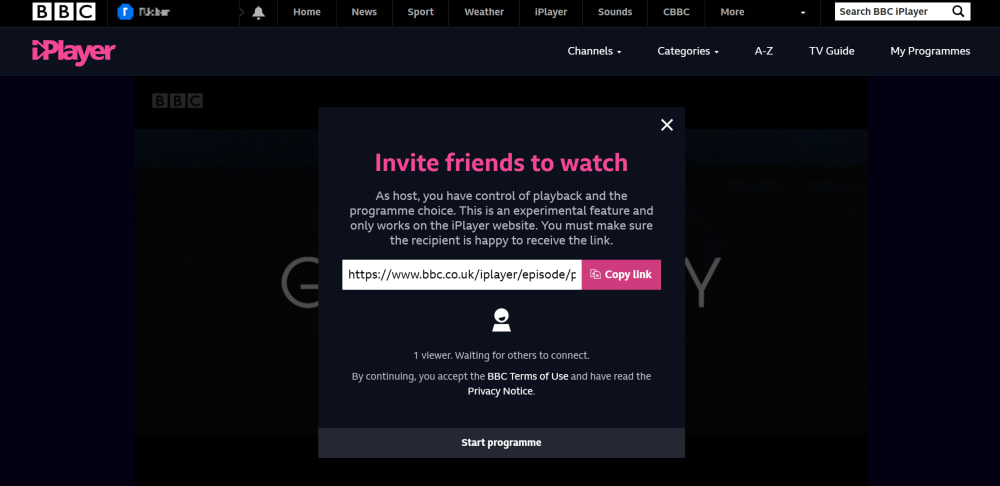 Fans can get together to watch any of the over 50 full sets from the BBC archives that are streaming on BBC iPlayer, which includes classics like Radiohead in 1997, Pulp in 1995 and Blur in 1994.
You can also find more recent performances like Kylie Minogue's Legends set, Stormzy's 2017 Other Stage set, Katy Perry's first Glastonbury from 2017 and many others.
It's important to note that currently, the 'Watch Together' trial only works on the web version of BBC iPlayer, and is not available on mobile phones or streaming devices / Smart TVs.
Dan Taylor-Watt, director of product and systems on BBC iPlayer and BBC Sounds said: "As there's no Glastonbury on again this year, our Watch With Friends feature will still enable music fans who want to get together virtually to enjoy amazing classic sets from years gone by, and the brilliant new Live at Worthy Farm performances.
"We're excited to see how people use it – R&D's BBC Together tool was a great proof of concept on how people could watch BBC programmes together in sync, and this new experiment will enable us to see what kind of appetite there is for a feature like this in iPlayer itself."
BBC isn't the only broadcaster testing a 'Watch Together feature, which has become quite popular last year.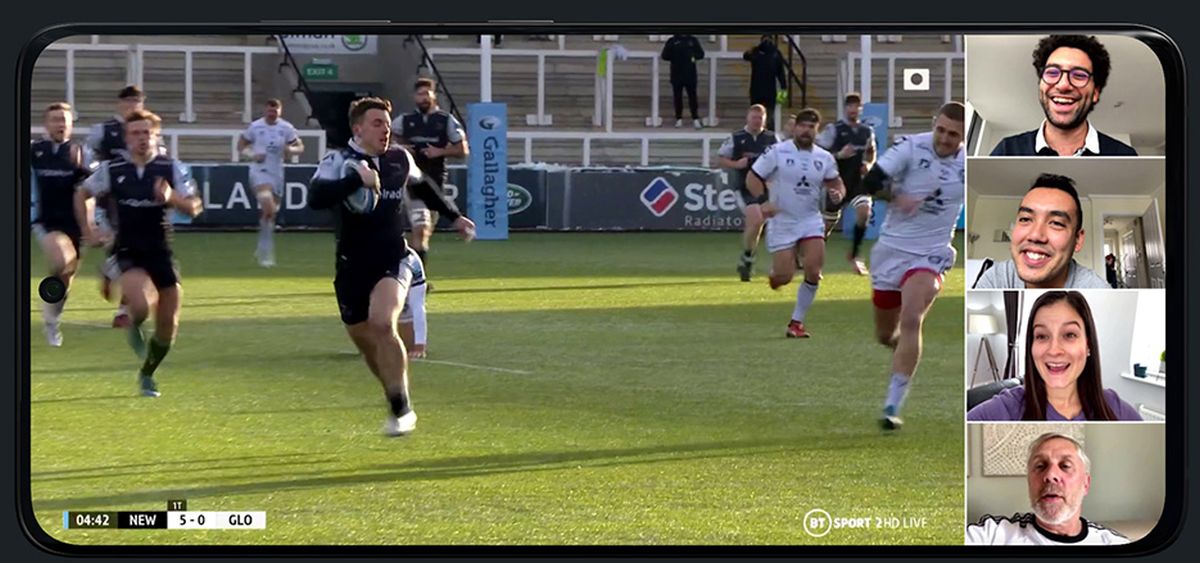 With so many people having been locked up at home, other TV platforms like Disney+, Prime Video and BT Sport had their own Watch Together versions.
It remains to be seen whether these online group watch parties are here to stay.