Russell T Davies, the prolific creator of Queer as Folk, Years and Years and a multitude of other British TV programmes, is worried about Disney+, and its lack of LGBTQ+ voices. "As a gay man, I'm sitting there going, 'Well, where is my content?"
Davies spoke yesterday, as The Guardian reports, at the Edinburgh Television Festival, which is held virtually this year. He sat in a panel discussion on funding scripted TV, along with writer and actor Noel Clarke.
Russel T Davies is responsible for several groundbreaking depictions of LGBTQ characters on television, in Queer as Folk from 1999 (which was also remade for American television) and later on with Channel 4's Cucumber and Banana programmes.
He is also behind the 2005 revival of Doctor Who, and last year created the futuristic mini-series, Years and Years.
Speaking about the new streaming TV services, Davies said he's concerned about Disney+ – "My great worry with huge monoliths like that is it's family orientated, it's family-friendly. I love a Disney show, I love a Disney film, I love these things, but that is a giant."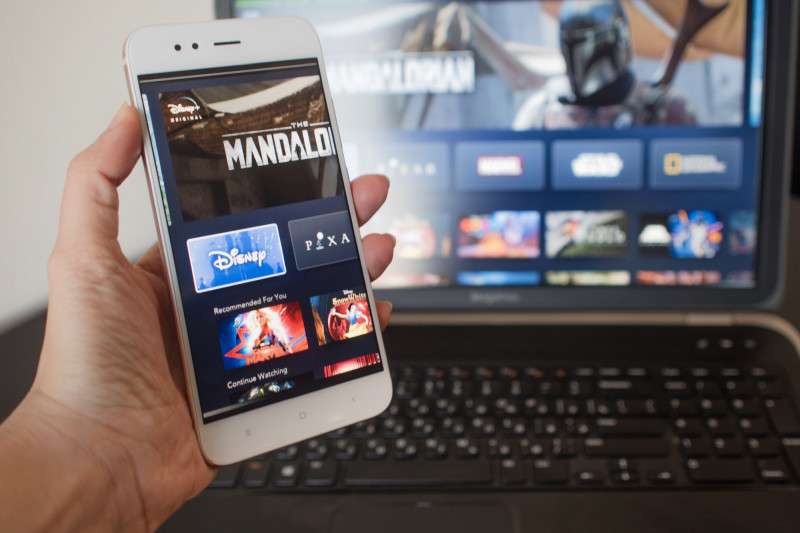 Disney's streaming service, Disney+ (see our full Disney+ review) launched last year in the US, and then in the UK last March. It offers programmes and movies from the worlds of Disney, Marvel, Pixar, Star Wars and National Geographic, and except for a few rare exceptions, it is considered a very family-friendly service.
An example of this issue, which Davies referred to, is the American TV series Love, Victor: a continuation of the movie Love, Simon, that focuses on gay high school students.
Originally, the show was supposed to stream on Disney+, but was then transferred to Disney's other, more adult-oriented streaming service, Hulu (which is only available in the US) – presumably because it's not family-friendly enough.
"Disney+ had a series called Love, Victor", Davies said, "which is a television spin-off of the film Love, Simon, which is a gay series. They moved it on to Hulu, they commissioned it and developed it, then they moved it.
"There's a small sign there of what will happen once this free-for-all becomes great big monoliths, as it will."
For UK viewers, the move from Disney+ to Hulu also meant that Love, Victor is still nowhere to be seen on our side of the pond.
Davies added that the amount of "gay content" on Disney+ is problematic:
"When Disney+ launched they had 3,931 hours of entertainment, it took 23 weeks to watch, I could watch the gay content in half an hour and that's really important to me and really scares me."
As we reported earlier this month, Disney is planning to launch yet another international streaming service – "Star" – which will presumably target a more mature audience, with content from other Disney properties such as ABC Studios and FX.
(Featured Image: Love, Victor. Photo: Hulu)