The fast, streamlined operating system on Roku's streaming devices is one of their best features. Today, Roku announced the upcoming roll-out of Roku OS 9.3 – an update that will bring faster performance, improved voice search, and the ability to control your Roku with Amazon Alexa or Google Assistant.
Around the world, and particularly in the US, Roku is currently one of the leading streaming device makers, with 36.9 million active accounts.
In the UK, Roku isn't as well known yet, with tough competition from the Amazon Fire TV and Google's Chromecast. Nevertheless, we have recently picked the Roku Streaming Stick+ as the best streaming device in the UK for 2020.
The new version of Roku OS, 9.3, will be rolled out automatically to all Roku devices in the UK throughout April – the Roku Express, Roku Premiere, Roku Streaming Stick+ and the Roku TV. In addition, a new version of the Roku Mobile App is coming.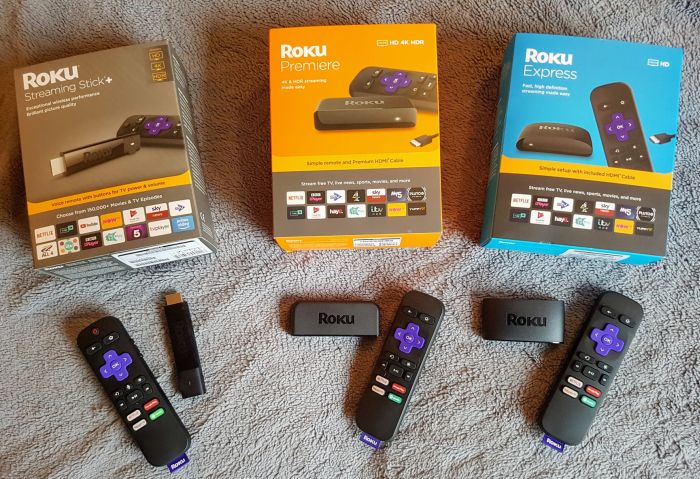 "The Roku OS continues to get better with a specific focus on delivering better performance, new content and more ways to find it", said Lloyd Klarke, Director Product Management at Roku. "With Roku OS 9.3, we're enhancing Roku Voice in the UK with increased natural language understanding, additional media playback controls and fun features like the ability to find Hollywood hits using movie quotes."
Here are some of the main features coming to Roku OS 9.3:
Increased Performance
A reduction in device boot times: Those who power their Roku via their TV's USB, know how long it takes to reboot the device every time they turn on the TV – a few long seconds. That'll get faster now.
Faster launch times for a select number of channels (with more supported channels coming soon).
A more responsive Home Screen.

Voice Assistants Support
The Amazon Fire TV sticks can already be voice-controlled with Amazon's Echo devices, and Google's Chromecast can be controlled with Google Home devices.
With Roku OS 9.3, voice-assistant support is coming to the Roku as well – with support for both Amazon and Google's assistants.
Through Amazon Alexa and Google Assistant devices, users will now be able to control media playback and search for content. Roku TV users additionally can tune into channels or inputs, control volume and switch their TV on/off.
Roku Voice Improvements
The Roku Streaming Stick+ comes with its own Voice Remote, and the ability to control – and search – the device with your voice. On the other Roku streaming devices, you can use Roku Voice via the Roku Mobile App.
In Roku OS 9.3, the Roku Voice feature will be enhanced, and will give users the ability to speak more natural phrases like "Show me …" or "I want to watch …".
In addition, you will be able to find movies using a selection of popular movie quotes – so if you say "The truth? You can't handle the truth", Roku will know to search for the movie A Few Good Men. This feature is useful both for searching for movies, as well as family quiz nights…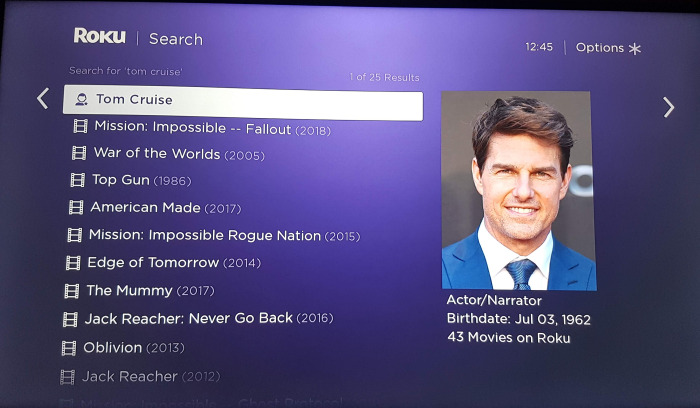 Roku Voice now also supports a greater variety of voice commands including media playback controls such as "Fast forward" or "Pause", and device control such as "Turn on closed captions."
The Redesigned Roku Mobile App
In addition to the OS improvements, Roku will also be rolling out a new version of their mobile app for Android and iOS.
The app, which can already be used as a remote-replacement for the Roku, also lets you use Roku Voice, as well as the "Private Listening" feature, which lets you listen to your streaming content with headphones connected to your mobile phone.
The new version of the app features a new navigation bar at the top of the mobile screen, providing access to Roku Search, the ability to switch between Roku devices and a shortcut to the remote control screen.
The redesign also includes quick access icons so users can launch useful mobile app features without the need to exit the remote control screen, including the ability to browse and/or launch their recently viewed channels directly from the remote screen.
When Will I Get Roku OS 9.3?
Roku OS 9.3 will begin rolling out to select Roku players in April, and is expected to roll out to all supported streaming players in the coming weeks. Roku TV models are expected to receive the update in phases over the coming months.
In addition to the new OS, Roku have also hinted recently that The Roku Channel, their popular in-house streaming channel that features free, advert-supported content (only in the US for now), will be coming to the UK soon. We will have more details on that soon.