It's another UK Cord Cutting milestone, as Netflix is set to beat Sky at their own game by the end of the year. Netflix UK is predicted to hit 9.78 million subscribers, with Sky going down to 9.64 million subscribers.
This shows, once again, that cord cutting and streaming TV is here to stay, at the expense of the "traditional" (and expensive) pay-TV providers.
According to data from Ampere Analysis, as reported by The Guardian, Sky's numbers have been shrinking, while Netflix has been on the rise, and it's expected to reach the 10-million milestone on the first quarter of 2019.
However, if you look at the combined numbers of Sky's satellite service and their NOW TV service (their streaming TV answer to Netflix), they still hold the upper hand, with a total of 11 million subscribers by the end of 2018 (1.5 million of those belonging to NOW TV.)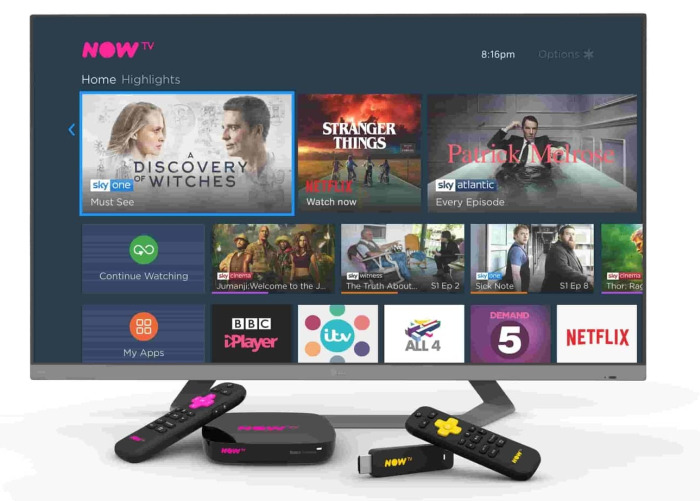 Back in July, we reported how streaming TV is already more popular than traditional pay-TV in the UK, when you combine the numbers of the three major streaming service – Netflix, Amazon Prime and NOW TV. In the first quarter of 2018 there were 15.4 million UK subscribers to one (or more) of the popular TV streaming services, while old-school cable/satellite services had only 15.1 million subscribers in the UK.
It's interesting to note that while NOW TV is now the third-popular streaming service in the UK, it's far behind Netflix and Amazon Prime. In my opinion, this comes – in part – from the fact that Sky still treats NOW TV, at times, like the unwanted child. The streaming quality for NOW TV is still stuck at a poor 720p, and small issues (like no subtitles on most of the Entertainment pass shows) still plague the service.
Additionally, if you add up the price of the Entertainment, Cinema and Kids passes, it's considerably more expensive than a Netflix subscription, where you get films, TV shows and kids' content for one lower price. (However, there are ways to get NOW TV for cheaper.)
Then again, in terms of content, NOW TV have the rights to some of the most-talked about American shows (from Game of Thrones to The Walking Dead) – so if they improve the things that need improving on the service, they could finally pose a real threat to Netflix.