Good news for Grey's Anatomy fans: After a delay of several months, the show is returning to Sky and NOW TV with Season 16. The new season will debut on 1 April, on Sky Witness and NOW TV.
Station 19, Grey's Anatomy spin-off series, is also returning with a new season.
Grey's Anatomy is an American medical drama created by Shonda Rhimes, and starring Ellen Pompeo as Dr. Meredith Grey, who works with her friends, colleagues and romantic interests at the fictional Seattle Grace Hospital. The show is ABC's highest-rated drama, and has seen success in the UK as well.
With Season 15, Grey's Anatomy broke the record as being the longest-running prime-time drama on ABC, and has already been renewed for Season 17, with Season 16 airing now.
Season 16 debuted in the US on September 26, 2019, and went on the winter break on November 21. New episodes started with Episode 10 on January 23, 2020, and the show is currently airing new episodes week-by-week.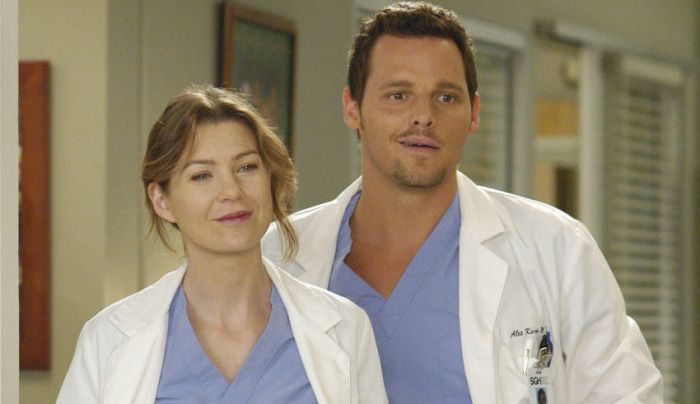 Last year, Sky and NOW TV lost all episodes of Grey's Anatomy, along with many other ABC shows, and some have speculated this had something to do with the upcoming Disney+ streaming service (as ABC is owned by Disney).
Now, after a loud outcry from the show's fans, Season 16 is FINALLY reaching our side of the pond. And since we're already way behind, Sky will air TWO episodes every week, from April 1 at 9pm until April 29.
Season 3 of Station 19, which has cross-over episodes with Grey's, will debut on April 29.
Past episodes of Grey's Anatomy, however, will not be coming back – you can find out how to watch past season of Grey's in our guide.
Sky Witness and Grey's Anatomy are available as part of the NOW TV Entertainment Pass – you can join it here, or find out how to get cheaper prices on NOW TV, here.