While most of the attention in the 'streaming wars' is focused on US giants like Netflix and Amazon Prime Video, another streaming service (of sorts) has been gaining a lot of traction in the UK – Freeview Play.
Near the end of 2019, Freeview Play say they have gained close to 7 million users in British homes, and over 9 million devices capable of receiving Freeview Play. That, according to them, makes Freeview Play "Britain's fastest-growing TV platform".
Established in 2002 and operated by the BBC, Sky, ITV, Channel 4 and Arqiva, Freeview is the United Kingdom's digital terrestrial television platform.
The service provides access to free-to-air TV channels and radio stations, including more than 70 standard channels and 15 HD channels. All television sets sold in the UK since 2010, already have a Freeview tuner built-in.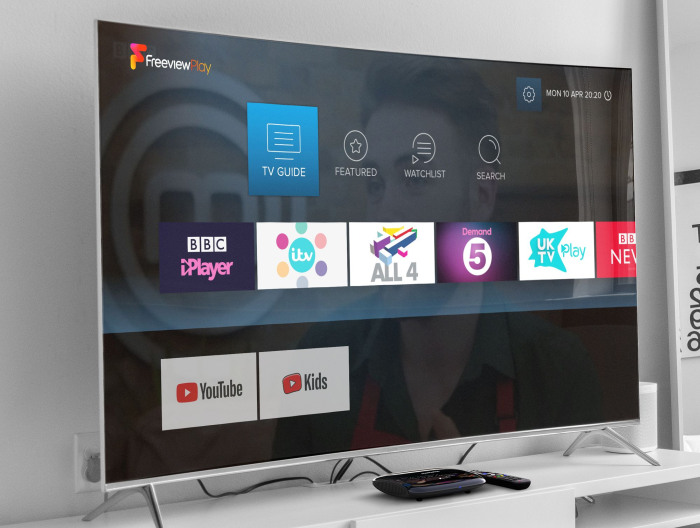 Freeview Play, however, is a specialised service that is usually found on set-top boxes (such as the Manhattan T3-R). It combines over-the-air Freeview channels with programmes on-demand which you get via the internet, giving you access to BBC iPlayer, the ITV Hub, All 4 and Demand 5, all in one device. (See our full Freeview Play Q&A here)
With Freeview Play, you get the normal Freeview Electronic Programmes Guide, which you use to switch between "live" shows – but you can also use that same guide to jump directly into the streaming apps like iPlayer, to watch archived programmes on-demand.
While the free content library changes regularly, it currently offers more than 20,000 hours of free, on-demand content, according to Freeview Play.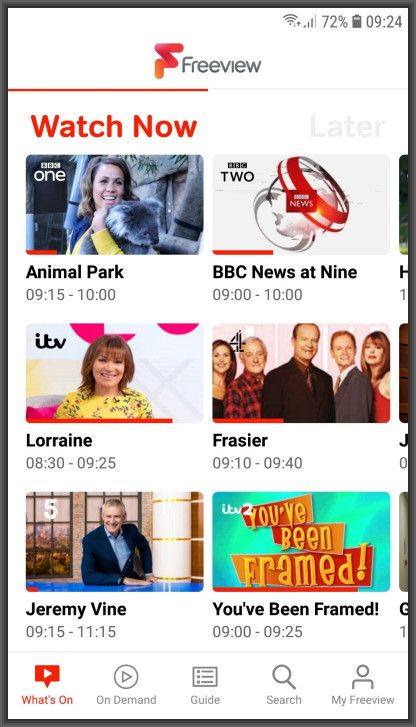 Another growth factor for Freeview Play is their smartphone app – there's one for iPhones, and one for Android devices which was released last year. Although the app is only a 'shell' that makes it easy to launch other streaming apps on your phone, Freeview Play say it has seen over 1 million users to date.
It's interesting to compare Freeview Play's numbers to other streaming services: At the beginning of 2019, Netflix was estimated to have more than 10 million subscribers in the UK, with Sky and NOW TV having a total of 11 million subscribers by the end of 2018.
So, 7 million users for Freeview Play is an impressive number. However, it's important to remember that Freeview Play is a free service (although you do need a one-time purchase of a compatible device).
Looking ahead to 2020, Freeview Play is planning to add an Accessible TV Guide, and are promising a BritBox app in early 2020, which will finally make the new streaming service available on a larger number of TV sets.
"With more content available than ever", said Freeview's marketing director Owen Jenkinson, "and lots of new partnerships to look forward to in 2020, no wonder Freeview Play continues to grow."