Bad news for sports fans: FreeSports, the free-to-air HD channel that broadcasts numerous sporting events, has been removed from the Freesat platform, following disagreements on commercial terms.
Due to the sudden removal of the channel, many fans have taken to social media in trying to understand what happened. In response, Freesat are saying they would love to bring the channel back – "when live sports pick back up."
FreeSports, which launched back in 2017, covers a variety of sports categories, from selected LaLiga football matches, to NASCAR motorsports events, ice hockey, rugby, cricket and more.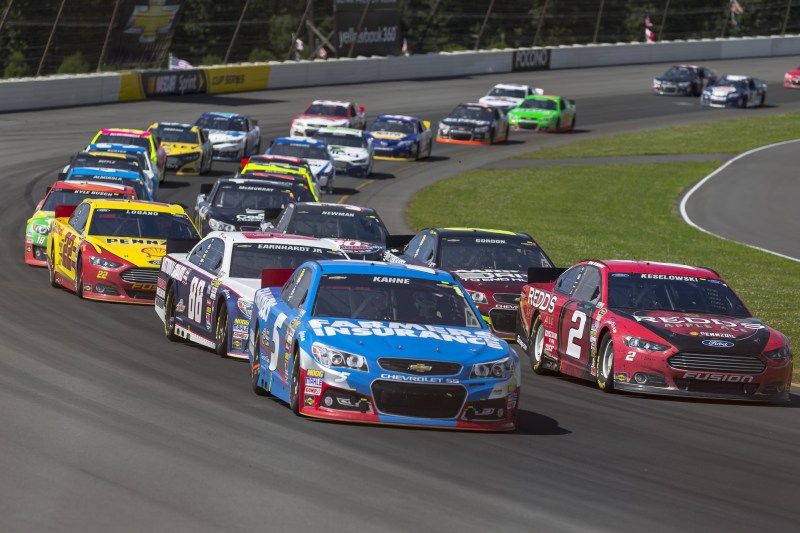 Just a year ago, the channel switched to an HD broadcast on Freesat (Channel 252), but this week – on June 30 – the channel was removed from Freesat.
Freesat, a joint BBC and ITV venture, was created as a Freeview alternative for places where standard aerial reception is lacking. It requires a dish and a Freesat player/recorder, and offers more than 200 free-to-air TV channels and radio stations, all transmitted via digital satellite. It currently reaches more than a million households in the UK.
The removal of FreeSports leaves Freesat without a permanent standalone sports channel, but Sky's "Pick TV" channel, which is available on Freesat, currently offers several free English Premier League football matches.
FreeSports' removal marks another blow to Freesat, after Channel 4 HD and All 4 were also removed back in 2018. At the time, Channel 4 cited a "very significant" rise in fees from Freesat, a claim which Freesat later denied.
With FreeSports being removed without a major official announcement beforehand, many angry users have taken to Twitter to complain:
@freesat_tv
Hello Freesat.
Any explanation for this👇
Freesports channel 252 has vanished overnight!! pic.twitter.com/HiEslKeHtK

— Bill Thorne (@lakelandpics1) June 30, 2020
In their response, Freesat confirmed the removal of the channel, "at the choice of the channel providers directly."
A FreeSports spokesperson said: "Unfortunately, FreeSports is no longer on Freesat. Sadly we were not able to agree commercial terms and obviously would love to continue to broadcast FreeSports on this platform."
Freesat's spokesperson told us that "As live sports continue to be impacted in these unprecedented times, the FreeSports channel will now be unavailable on the Freesat platform.
"We hope to welcome FreeSports back when live sports pick back up again in the future."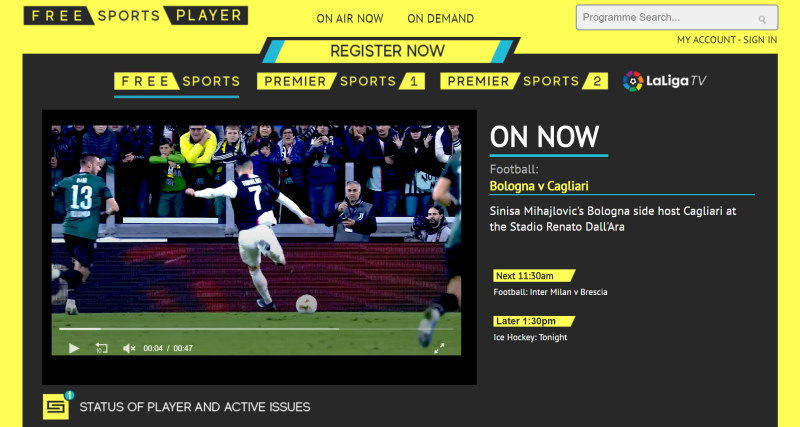 How Can I Still Watch Freesports?
FreeSports is still available for free on a few other platforms:
The FreeSports Player Website: The official website lets you watch some live and on-demand events for free – while others are only available if you pay an additional fee.
The FreeSports Player App: Available for both Android and iOS, you must first register (for free) on the website, and will then be able to stream the free events on your smartphone. The content can also then be cast to your TV using Google's Chromecast.
FreeSports on Freeview: If you also have access to Freeview, FreeSports HD is still available there, on channel 64.
FreeSports is also available on Sky, Virgin Media, TalkTalk TV and BT TV – though these options require a paid subscription to the pay-TV company.
Alternatively, there are paid sports services – but you can also check out guide on how to watch BT Sport for free.
h/t: RXTVinfo