Hundreds of hours of animated TV programmes from "DreamWorks Animation", including spin-off series from hit film franchises such as How to Train Your Dragon, Trolls and Madagascar, are coming to NOW TV's Sky Kids section, starting this month.
The news comes hot on the heels of The Disney Channel being removed from Sky and NOW TV (and moving to Disney+), with Sky having to bolster their offering for children.
Today, Sky and NBCUniversal Global Distribution announced a long-term partnership to bring Sky customers hundreds of hours of high-quality, animated series featuring well-known heroes from DreamWorks Animation.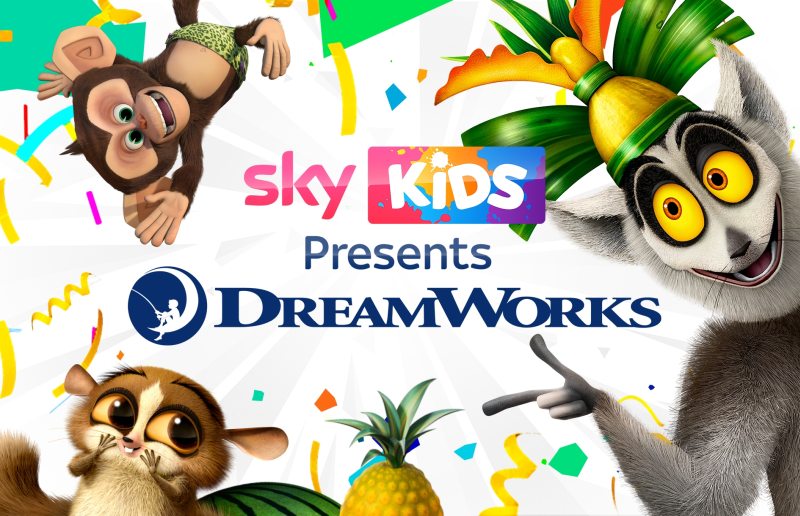 Sky and NOW TV customers in the UK and Ireland will enjoy exclusive access to the premieres of Madagascar: A Little Wild, TrollsTopia and Dragons Rescue Riders: Heroes of the Sky.
Customers can also look forward to the return of a number of hilarious and bold characters in All Hail King Julien, Home Adventures with Tip & Oh and Dawn of the Croods.
Some of the new programmes will be available at no extra cost on Sky One (which is also available live on NOW TV), on weekends.
In addition, all the new content will be available on-demand for customers who subscribe to the NOW TV Kids Pass, which already includes over 5,000 episodes of on-demand content.
NOW TV is Sky's streaming TV platform, which competes with the likes of Netflix and Prime Video (see our NOW TV review and guide). It doesn't require a lengthy contract, and gives you flexible packages ("passes") of content – Entertainment, Cinema, Kids and Sports.
The NOW TV Kids Pass normally costs £3.99/month, and new customers can also get a free 7-days trial.
DreamWorks Shows Coming To Sky And NOW TV – The Full List:
Madagascar: A Little Wild
Lovable foursome Alex the Lion, Marty the Zebra, Melman the Giraffe and Gloria the Hippo steal the show in Madagascar: A Little Wild.
Capturing the iconic personalities of each of the four dynamos, Madagascar: A Little Wild showcases the team as kids residing in their rescue habitat at the Central Park Zoo.
The Mighty Ones
The Mighty Ones follows the hilarious adventures of the smallest of them: a twig, a pebble, a leaf and a strawberry who call themselves "the Mighty Ones."
These best friends live in an unkempt backyard belonging to a trio of equally unkempt humans who they mistake for gods. Despite their diminutive stature, The Mighty Ones are determined to live large and have fun in their wild world.
TrollsTopia
Inspired by the beloved DreamWorks Animation films, TrollsTopia is the next chapter in the hair-raising adventures of the trolls.
Now that Poppy knows there are other musical trolls scattered throughout the forest, she bottles up her endless positivity and invites delegates from every troll tribe in the forest to live together in harmony in a grand experiment she calls TrollsTopia!
Cleopatra In Space
Cleopatra in Space is the untold story of Cleopatra's teenage years when she is transported to a future galaxy that is ruled by talking cats and discovers that she is the prophesied saviour.
Dragons Rescue Riders: Heroes of the Sky
In a faraway corner of the vast and exciting Viking world, live ten-year-old Dak and his twin sister Leyla and five young dragons: Winger, Summer, Cutter, Burple and Aggro.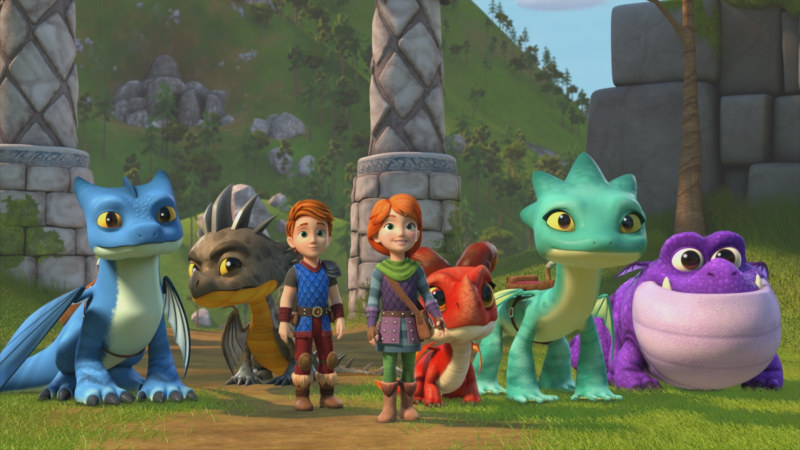 Raised among these dragons friends, Dak and Leyla also developed the unique ability to understand and speak with dragons.
Together, the twins and their dragons go on exciting adventures, rescuing, defending and protecting other dragons while also helping out their adopted home of Huttsgalor!
All Hail King Julien (Series 1, 2 and 3)
King Julien is here to party, and no one can stop him from ruling with an iron fist…in the air, wavin' like he just doesn't care!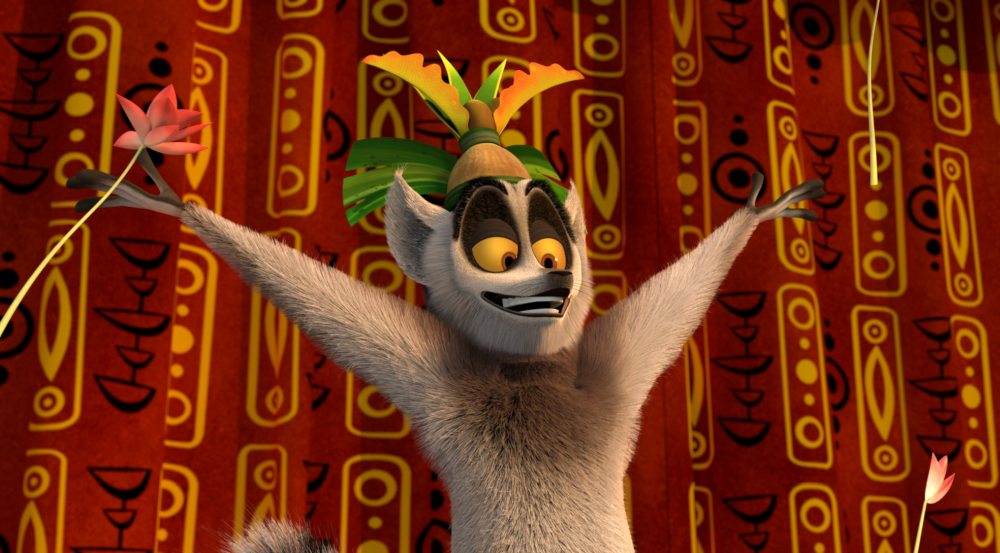 All Hail King Julien brings the wild world of Madagascar to a totally original, totally hilarious and totally insane television series in which the king takes on the craziest adventures the jungle has to offer.
Dawn of the Croods (Series 1 and 2)
The world's first family is back and funnier than ever in this all-new family sitcom!
Eep, Grug, Thunk, Ugga, Sandy and Gran are taking the prehistoric Croodacious era by storm as they deal with modern-day problems for the first time ever in history. School, slumber parties and elections are some of the hilarious wonders of the modern life The Croods are discovering!
Home: Adventures with Tip & Oh (Series 1 and 2)
What happens after a misfit alien named Oh conquers Earth, befriends an adventurous teen girl named Tip and together they save the day? Oh moves in with Tip and her human family and finally discovers the true meaning of home.
The galaxy's dynamic duo are back in DreamWorks Animation's Home: Adventures With Tip & Oh, a series jam-packed with outrageous laughs, tons of heart and contemporary urban pop music performed by teen singing sensation Rachel Crow (Rio 2, X-Factor).