Bad news for eager Star Wars fans in the UK: When Disney+ finally launches here, on March 24, 2020, its flagship series – The Mandalorian – won't be available to binge-watch all at once.
Instead, episodes will roll out week-by-week, as they did in the US – even though Season 1 has already finished its entire run across the pond.
Disney+ is the upcoming streaming TV service from Disney, which is set to compete with Netflix and the other giant US streaming services. The service launched in the US back in November 2019, and is set to launch in the UK (and a few other European countries) next month.
The Mandalorian, which debuted alongside Disney+ in the US on November 12, is the first live-action series set in the Star Wars universe. It stars Pedro Pascal, with Season 1 consisting of eight episodes, which were released week-by-week. The show will return with Season 2 next October.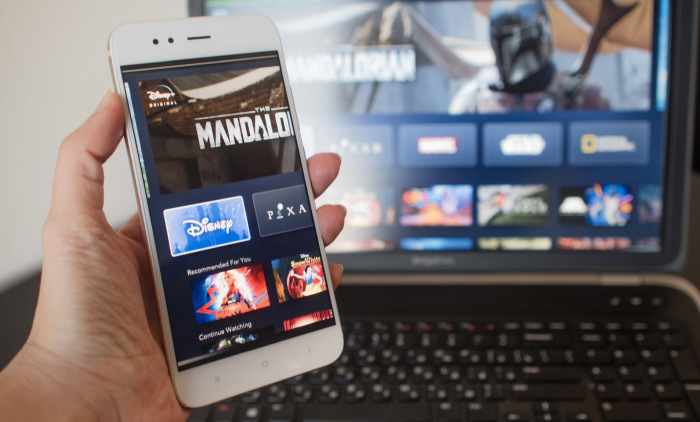 In a new Q&A session on Twitter, Disney Plus' UK account surprised fans by saying episodes of the series will "start to roll out" from March 24th.
#TheMandalorian episodes will start to roll out from March 24th. @StarWarsUK pic.twitter.com/jY6gA2gFPv

— Disney+ UK (@DisneyPlusUK) February 17, 2020
Many fans were outraged by this, having to wait this long for a series that has already finished airing in the US (with spoilers galore filling the internet).
Oh no! Does that mean they won't be all available at once? Haven't we all waited long enough!? 😂🤦🏻‍♂️ pic.twitter.com/xqWZ0VECYD

— Stuart Pryke (@SPryke2) February 17, 2020
While Disney+ is promising lot more original shows coming later in the year (and next year), including shows set in the Marvel universe, The Mandalorian was one of the main reasons to join the service at launch. Therefore, by releasing episodes week by week, Disney insured people won't subscribe for one month – watch all the episodes – and cancel their subscription.
Now, they're apparently hoping to do the same in the UK.
"We plan to premiere lots of content at the same time as our friends in the US", Disney said in another response on Twitter, "However there will be some variation in content between countries."
In addition to Star Wars and Marvel, Disney+ will also feature films and TV shows from National Geographic, Pixar and Fox. In addition, all the classic – and modern – Disney films will also be available to stream on the service.
"DisneyLife", which is an existing streaming service in the UK with a large catalogue of classic Disney films, will "become" Disney+ on March 24.
DisneyLife will become Disney+ on March 24th. We'll share more details with our DisneyLife subscribers in the coming weeks. pic.twitter.com/dZCzhgVqby

— Disney+ UK (@DisneyPlusUK) February 17, 2020
How Can I Watch Disney+?
Once the service launches in the UK next month, you will be able to get a 7-days free trial before you subscribe fully.
In the UK, Disney+ will cost £5.99/month (compared to $6.99 in the US) or £59.99 for a full year. You get up to four concurrent streams (on up to four different screens), unlimited downloads of content on up to ten mobile devices, and high-quality 4K streaming.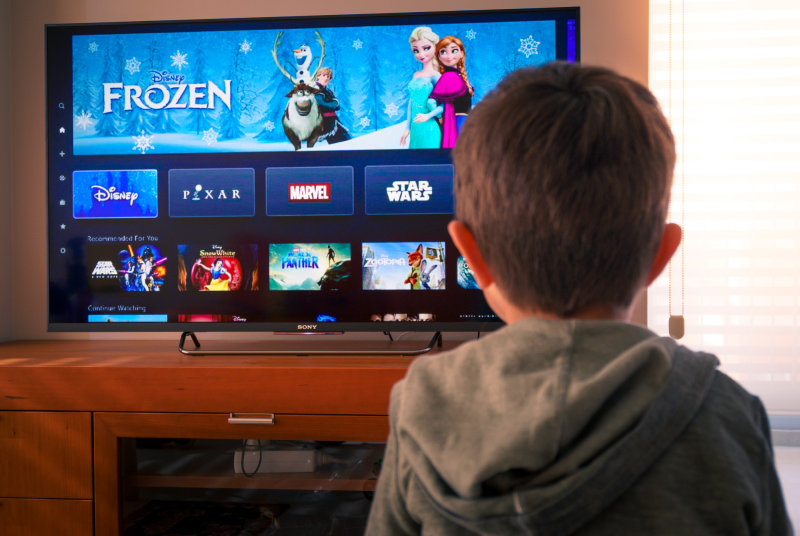 All the programmes and films are expected to have subtitles, according to Disney. (Something sorely missing from the UK's NOW TV and BritBox, for example).
Disney+ will be available to stream on the following devices:
Apple TV
Android Phones / Tablets
iOS Phones / iPads
PS4/XBOX
Smart Samsung and LG TVs
In addition, as we reported last month, Disney and Sky are looking into signing a 'distribution' deal (similar to the one Sky has with Netflix) which will make Disney+ available on the Sky Q set-top box, with Sky's customers being able to subscribe to Disney+ as an addon to their existing Sky package.