For the second year in a row, Cord Busters has been nominated for a "Best Specialist Money Blog" award, as part of the 2019 UK Money Bloggers awards ceremony. Winners will be announced at the annual conference in September.
I started Cord Busters back in 2016, and it has since become one of the leading destinations for UK cord cutters and people who are looking to save money on their TV watching. With tens of thousands of visitors every month, it's an honour to also be recognised alongside some of the top money blogs in the UK.
Streaming TV is rapidly taking the UK by storm, with Netflix and Amazon Prime Video dominating the market, while the BBC and ITV make plans to create their own competing service, BritBox.
In this constantly-changing market, I'm happy to be able to help our readers with news, reviews and guides – and hope you all enjoy reading the site as much as I enjoy writing it.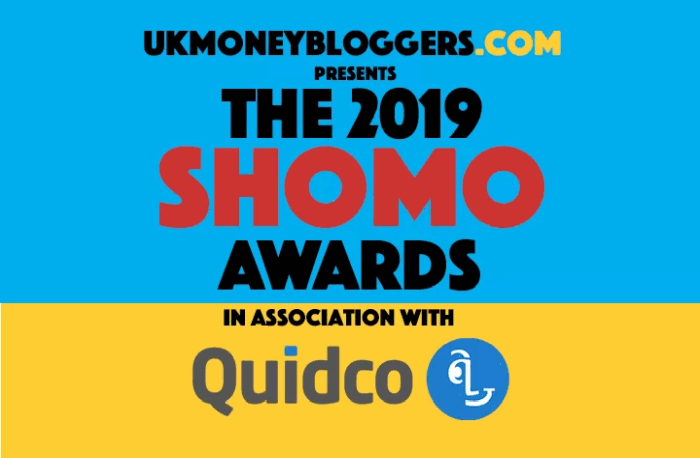 UK Money Bloggers is a community of independent bloggers and journalists who write online about personal finance and money saving. Each year, the group holds a conference and an awards ceremony ("The SHOMOs" – Show Me the Money awards), where the best money bloggers in a variety of categories are announced.
Judges from within the community shortlist six blogs in each category, and then a new panel of judges, made up of financial journalists, sponsors and fellow bloggers, pick the winners.
Cord Busters was shortlisted for the "Best Specialist Money Blog" category, which consists of blogs that have "cornered the market in money blogging for a specific audience". Being nominated alongside such an impressive list of fellow bloggers is a real honour.
And this year, I'm happy to add that my second blog – Savvy Londoner, has ALSO been nominated for a UK Money Bloggers Award, in the "Best New Money Blog" category. If you're interested in more general money topics (especially around London), go check it out.