I'm proud and happy to report that Cord Busters (that's the blog you're reading right now) has been nominated for a "Best Specialist Money Blog" award, as part of the annual UK Money Bloggers awards ceremony.
I started Cord Busters near the end of 2016, as a place to share my knowledge about cord cutting and ways you could save money as a TV watcher.
On the one hand, we live in the golden age of TV, with so many high-quality shows to watch. On the other hand, it's becoming more and more confusing to decide how and where to watch, and how much it should all cost. Plus, despite the growing number of pay-TV options (Netflix, Amazon Prime, etc'), the "traditional" pay-TV companies such as Sky and Virgin Media seem to just keep raising their prices – and those who are uninformed suffer.
Therefore I'm thrilled at being able to help people save money with their TV watching, and every "Thank You" letter/message sends me over the moon. Being nominated for an award is the icing on the cake.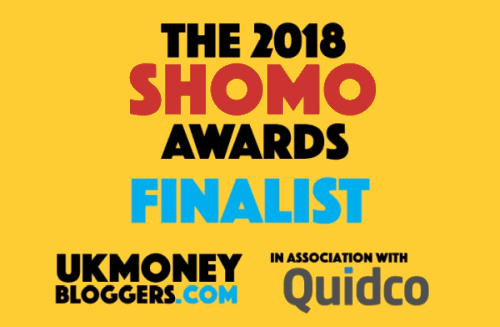 UK Money Bloggers is a community of independent bloggers and journalists who write online about personal finance and money saving. Each year, the group holds a conference and an awards ceremony ("The SHOMOs" – Show Me the Money awards), where the best money bloggers in a variety of categories are announced.
Judges from within the community shortlist six blogs in each category, and then a new panel of judges, made up of financial journalists, sponsors and fellow bloggers, pick the winners.
Cord Busters was shortlisted for the "Best Specialist Money Blog" category, aimed at blogs that have "cornered the market in money blogging for a specific audience". Being nominated alongside such an impressive list of fellow bloggers is a real honour.
Winners will be announced at the annual conference in November.