Spring is almost in the air, and with it, NOW TV is bringing a selection of binge-worthy TV shows like Your Honor and Station 19, new films, sports – and a celebration of International Women's Day. And of course, there's that little show with dead people – The Walking Dead, that's also returning with six more episodes.
NOW TV is Sky's no-contract streaming service – a cheaper TV platform that gives you flexible packages ("passes") of content that can be watched on a variety of streaming devices.
The passes include the Entertainment Pass for TV shows, the Sky Cinema Pass for movies, the Kids Pass and the Sky Sports Pass. (See our full NOW TV review here).
While sometimes change and content gets added later in the month – here are the main highlights for March 2021:
TV Programmes Coming To NOW TV In March
The Walking Dead (Season 10, Part III)
Those dead walkers are back – for the continuation of Season 10. Yes, the season that began way back in 2019, then returned in 2020, then had its finale postponed because of the pandemic – to October 2020 – is coming back.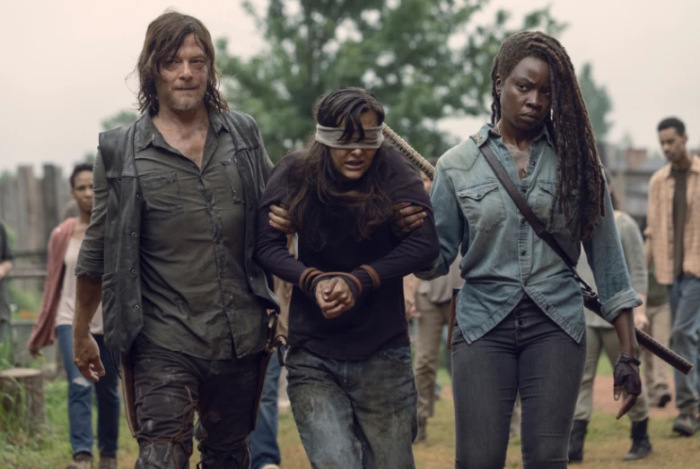 Part 3 of Season 10 will consist of six new episodes, that will air weekly from March 1. The show airs live on the Fox Channel at 9pm, and then becomes available on NOW TV at around 10pm.
Your Honor (Season 1)
Emmy Award-winner Bryan Cranston returns to TV as a high-profile judge who is forced to confront his own moral judgement when his own son is involved in a hit and run, affecting one of the city's most prolific crime families.
The much-anticipated show is also nominated for a Golden Globe award.
All episodes will be available to stream from March 2.
The Good Doctor (Season 4)
A young surgeon (Freddie Highmore) with autism and savant syndrome uses his extraordinary gifts to save lives, all while battling the ongoing COVID pandemic in the latest series of this hit drama.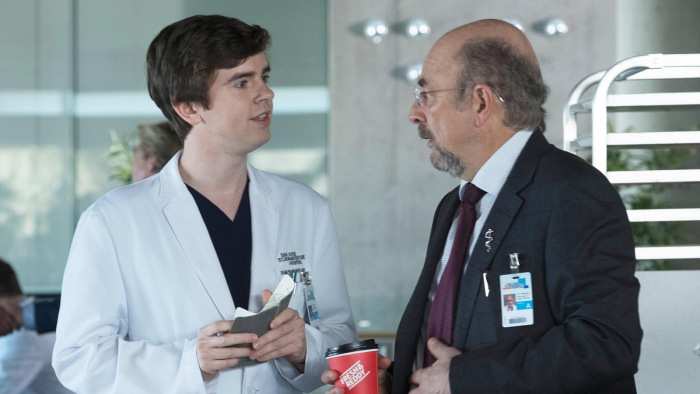 New episodes will stream weekly from March 16. Seasons 1-3 are available as box-sets.
The Flight Attendant (Season 1)
The Big Bang Theory star Kayley Cuoco plays the title character of this Golden Globe-nominated dark comedic-thriller, who finds herself waking up in the wrong hotel, in the wrong bed, with a dead man – and no idea what happened.
All episodes will be available to stream from March 19.
Hausen (Season 1)
This Sky Original from Sky Germany follows a 16-year-old boy dealing with the death of his mother and moving to a remote haunted house on the outskirts of town.
All episodes will be available to stream from March 26.
Tina
Tina, the one-off documentary about music legend Tina Turner, gives exclusive access to her story, following her path to global dominance and examining the music legend's career to date.
Available to stream from March 28.
Station 19 (Season 4)
From the creators of Grey's Anatomy, this spinoff follows Seattle's team of firefighters through high-stakes incidents and dramatic accidents.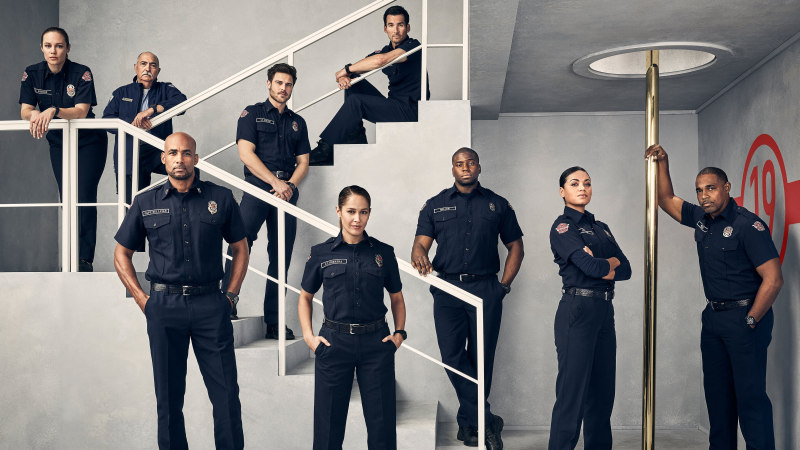 The season starts with a big Grey crossover. Season 17 of Grey's Anatomy will return to NOW TV in April.
New episodes will stream weekly from March 31.
International Women's Day content on the Entertainment Pass:
How It Feels To Be Free
Directed by award-winning filmmaker Yoruba Richen, the film tells the story of six trailblazing performers reshaping the presentation of black women on stage and screen, who use their ground-breaking careers as platforms to advocate for change.
Available on March 8, as part of the International Women's Day special.
This Changes Everything
Created in association with Geena Davis Institute on Gender in Media, this documentary explores gender discrimination and disparity in Hollywood, and features Meryl Streep, Reese Witherspoon and Taraji P Henson.
Available throughout March, as part of the International Women's Day special.
First Ladies
Narrated by Golden Globe winning actress Robin Wright, she profiles former women of The White House, including Michelle Obama.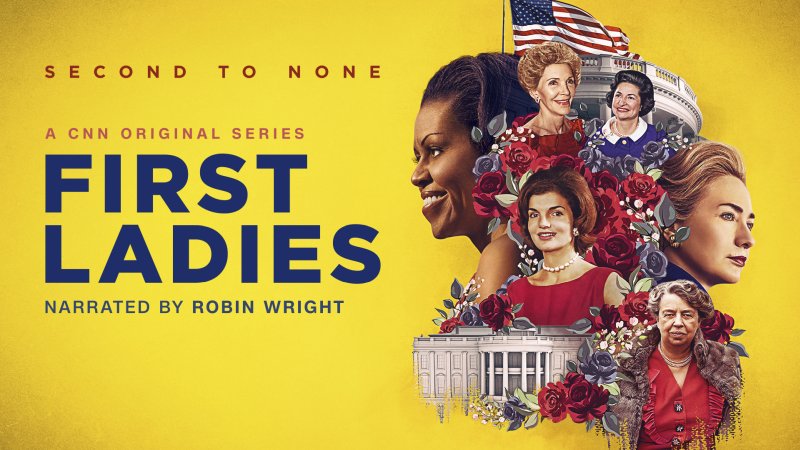 Blending in-depth interviews with archival footage, First Ladies is a bold revision of each woman's traditional portrayal.
Available throughout March, as part of the International Women's Day special.
I Hate Suzie
This critically acclaimed drama, written and executively produced by Lucy Prebble, stars Billie Piper as Suzie Pickles, who has her life upended when she is hacked and pictures of her emerge in an extremely compromising position.
Available throughout March, as part of the International Women's Day special.
2 Dope Queens
US comics Jessica Williams and Phoebe Robinson host this weekly standup and storytelling podcast with guests such as Lupita Nyong'o and Sarah Jessica Parker, talking about sex, romance, race, hair journeys and living in New York.
Available throughout March, as part of the International Women's Day special.
Movies Coming To NOW TV In March
The Witches (March 5)
Reimagining the popular Roald Dahl story for a modern audience, Robert Zemeckis tells the tale of an orphaned boy who lives with his Grandma and clashes with the world's Grand High Witch, who has gathered her fellow cronies from around the globe.
SAS: Red Notice (March 12)
Sky Original, SAS: Red Notice, is a visceral action thriller based on the bestselling novel by former SAS operative Andy McNab.
Starring Sam Heughan, Ruby Rose, Andy Serkis, Hannah John-Kamen and Tom Hopper.
Poms (March 14)
Academy Award-winner Diane Keaton stars as Martha, who moves into a retirement community and starts a cheerleading squad with her fellow residents, proving that it is never too late to follow your dreams.
Finding The Way Back (March 19)
Former high-school basketball star Jack (Ben Affleck) is asked to coach a mediocre team and sparks them on a winning streak.
Creation Stories (March 20)
Creation Stories charts the true story of the rise and fall of Creation Records and its infamous founder Alan McGee, who signed generation-defining bands such as Oasis and Primal Scream.
A Sky Original starring Ewen Bremner.
Six Minutes To Midnight (March 26)
Emmy Award winner Eddie Izzard and Academy Award winner Judi Dench battle to protect a group of students from the grip of Hitler in this Sky Original World War II thriller.
Coming To NOW TV Sports Pass in March
PGA Players Championship (From March 11)
The PGA Tour arrives at Sawgrass for the Player's Championship, with some of the biggest names in golf taking part.
Formula One (From March 26)
All the latest racing action returns to screens, with a newly knighted and record-matching Lewis Hamilton looking to secure the title of greatest race driver of all time.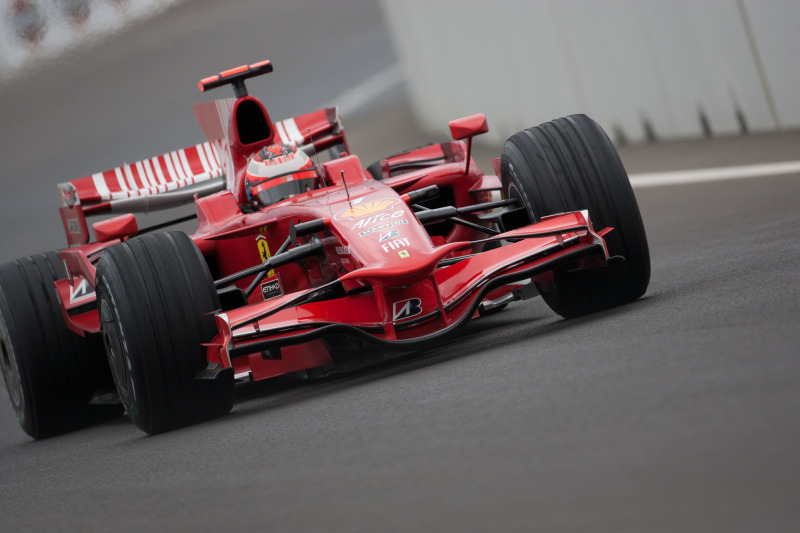 A record 23 races will air this season, running until 12th December.
Sky Bet EFL (Throughout March)
The always competitive Sky Bet EFL continues with plenty of thrills as teams race for promotion.
Premier League (Throughout March)
With all the biggest and best teams continuing to battle it out for the title, don't miss a moment of the action on the Sky Sports Pass.