With the new year now in full force, NOW's streaming service is pushing ahead with several new TV shows and seasons of established favourites: from Season 2 of The Equalizer, The Righteous Gemstones and Resident Alien, to the brand new reboot of Will Smith's Bel-Air, along with film premieres, more Premier League – and the Super Bowl.
NOW (Formerly NOW TV- they changed the name last year) is Sky's no-contract streaming service – a low-cost TV platform that gives you flexible packages – "memberships" of content that can be watched on a variety of streaming devices.
The plans include the Entertainment Membership for TV shows and Kids content, the Cinema Membership for films, and the Sky Sports Membership (See our full NOW review here).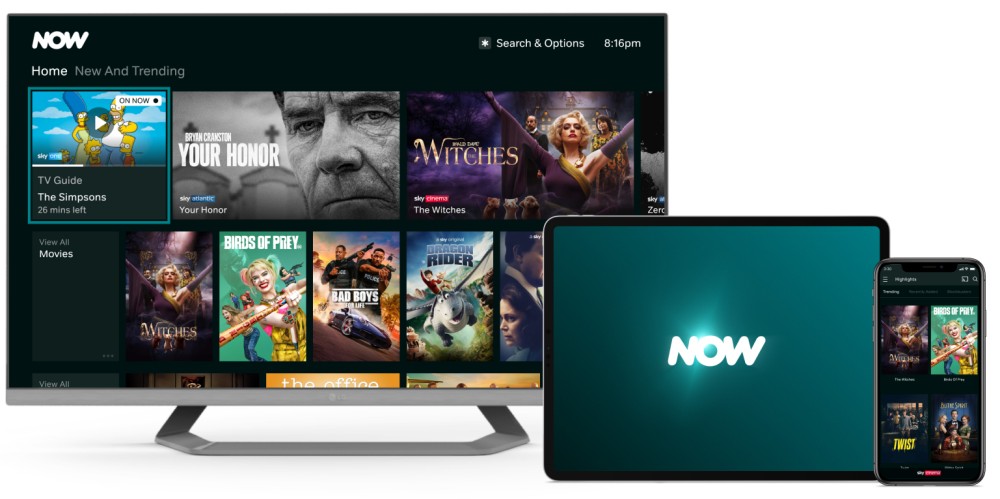 As always, things may change and more content might get added later in the month – but these are the main highlights for February 2022:
TV Programmes Coming To NOW Entertainment In February
The Equalizer (Season 2)
Denzel Washington reprises his role as retired CIA agent Robert McCall in this fast-paced thriller, with Queen Latifah starring as the main character.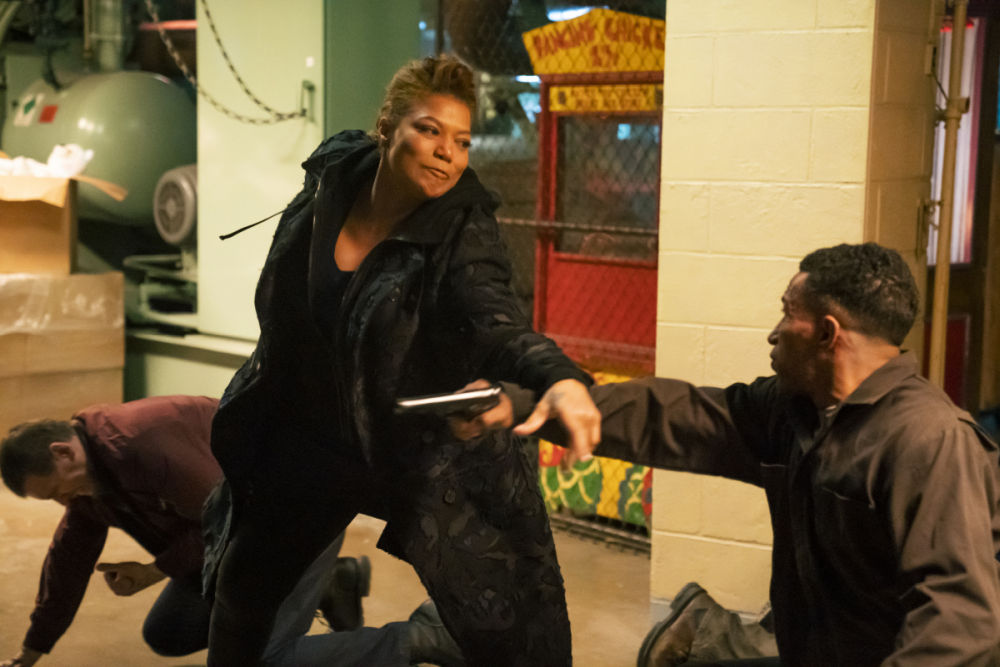 In Season 2, the murder of an old friend triggers a relentless quest for revenge.
Available to stream from February 1.
The Righteous Gemstones (Season 2)
The continuing story of a famous televangelist family with a long tradition of deviance, greed, and charitable work, who find themselves threatened by outsiders from both their past and present.
An American comedy series starring Danny McBride, John Goodman, Edi Patterson and Adam DeVine.
Available to stream from February 3.
Draw with Will (Season 2)
World-famous Marvel comic book artist Will Sliney is back to show kids how to draw more amazing characters.
Will has worked on some major projects from Spiderman to Star Wars, and he's here to teach children that they can do it too.
Available to stream from February 4.
The Fear Index (Season 1)
Sky Original: A new fast-paced four-part limited series based on a book by Robert Harris.
Josh Hartnett stars as Dr Alex Hoffman, a computer scientist and genius who is ready to make a killing.
Dr Hoffman is launching VIXAL-4 to investors - an AI-driven system that exploits fear in the financial markets and operates at lightning speed to make big returns.
What follows is a terrifying journey through the worst 24 hours of Alex's life - cutting across reality, memory and paranoid fantasy,  forcing him to question everything he sees with his own eyes.
Available to stream from February 10.
Dating No Filter (Season 2)
Some of the UK's best comedians offer their ongoing commentary as members of the public go on blind dates – with icebreakers from axe throwing to pole dancing.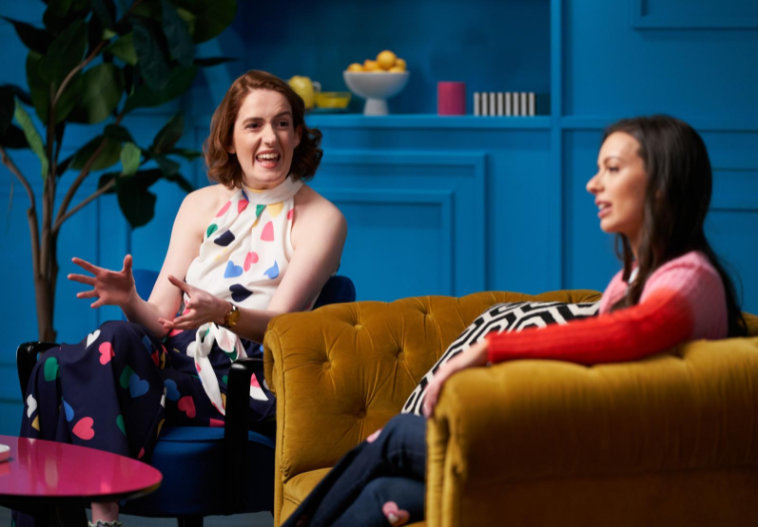 Available to stream from February 10.
Little Darlings (Season 1)
Adapted from the 2010 Jacqueline Wilson novel, two girls with very different lives discover that they are in fact sisters.
Destiny lives with her mother on a rundown estate and is soon to find out that her dad is a rock star.
Available to stream from February 11.
Bel-Air (Season 1)
More than thirty years after Will Smith, as the Fresh Prince, got his life flip-turned upside down, the beloved American sitcom is coming back with a dramatic reboot.
Set in modern-day America, Bel-Air is a new one-hour drama series that imagines the beloved sitcom The Fresh Prince of Bel-Air through a new, dramatic take on Will's complicated journey from the streets of West Philadelphia to the gated mansions of Bel-Air.
As these two worlds collide, Will reckons with the power of second chances while navigating the conflicts, emotions, and biases of a world far different from the only one he's ever known.
The new series features an ensemble cast that introduces Jabari Banks as Will, and is executive produced by Will Smith. The show is part of Peacock TV on NOW and Sky.
Available to stream on from February 14.
The Devil's Advocate
A Sky Original Documentary on Giovanni di Stefano, an international movie mogul and businessman turned criminal defence lawyer who represented the likes of Harold Shipman and Saddam Hussein.
This was originally supposed to join NOW in January but has been pushed back to February.
Available to stream on from February 15.
Resident Alien (Season 2)
An American sci-fi comedy series starring Alan Tudyk, as an alien who crash-lands on Earth and takes the form of a human – the town's doctor.
In Season 2, on his new quest to protect the people of Earth, Harry struggles to hold on to his alien identity as his human emotions grow stronger by the day.
Available to stream on from February 17.
Chernobyl: The Lost Tapes
Newly discovered archive footage and witness accounts of the Chernobyl disaster explore the tragedy and heroic efforts made to prevent another explosion.
Available to stream on from February 28.
Films Coming To NOW Cinema In February
Freaky (2020)
17-year-old Millie spends her days trying to survive high school, but when a serial killer's mystical dagger causes him and Millie to magically switch bodies, the frightened teen learns she has just 24 hours to get her identity back before she looks like a middle-aged maniac forever.
A slasher comedy starring Vince Vaughn, Kathryn Newton, Katie Finneran and more.
Available to stream on from February 4.
Space Jam: A New Legacy (2021)
Welcome to the jam! A rogue AI (Don Cheadle) kidnaps the son of basketball superstar Lebron James and challenges him to a basketball game against his AI champions.
Can Lebron wrangle the Looney Tunes into a winning team and get his son back? Find out in this live-action/animated comedy sequel.
Available to stream on from February 11.
Book of Love (2022)
In Book of Love, young, uptight English writer Henry's novel finds success when his Spanish translator Maria rewrites his dull book as an erotic novel.
Starring Sam Claflin and Verónica Echegui.
Available to stream on from February 12.
Dream Horse (2021)
The true story of Dream Alliance, a racehorse who rose through the ranks and became a beacon of hope for a struggling small town.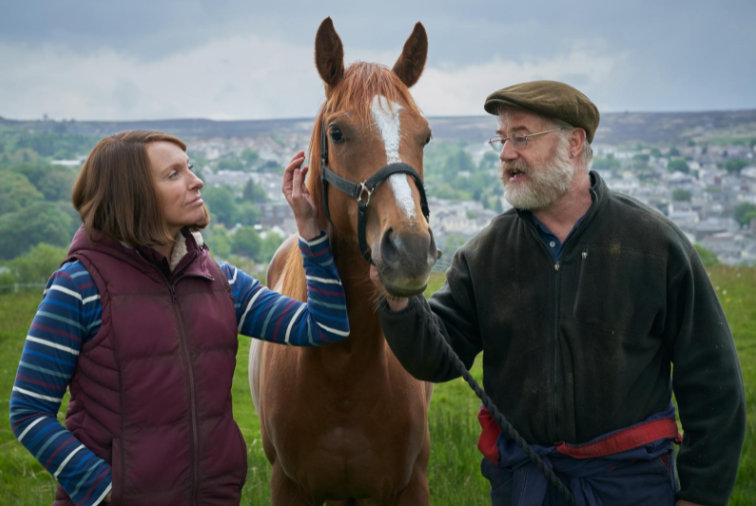 A sports drama starring Toni Collette, Damian Lewis and Owen Teale.
Available to stream on from February 13.
Meet the Parents / Fockers (2000 / 2004)
Greg Focker spends time with his girlfriend's parents before proposing. But her father instantly dislikes Greg – which makes his stay far from easy.
The first two films in the series will both be added to NOW on this day.
Available to stream on from February 15.
The Forever Purge (2021)
Adela and her husband, Juan, live in Texas, where he works as a ranch hand for the wealthy Tucker family. Juan impresses the Tucker patriarch, Caleb, but that fuels the jealous anger of his son, Dylan.
The fifth film in the Purge horror franchise, starring Ana de la Reguera, Tenoch Huerta, Josh Lucas, Cassidy Freeman and more.
Available to stream on from February 18.
In The Earth (2021)
As the world searches for a cure to a disastrous virus, a scientist and park scout venture deep in the forest for a routine equipment run.
Through the night, their journey becomes a terrifying voyage through the heart of darkness, the forest coming to life around them.
Starring Joel Fry, Reece Shearsmith, and Hayley Squires.
Available to stream on from February 27.
Coming To NOW Sports in February
Premier League
Manchester City are flying at the top of the Premier League, but the chasing pack haven't given up yet. Liverpool and Chelsea are in the hunt, while the battle for Top Four promises to go to the wire.
Who'll sneak ahead in the fight for a Champions League berth?
Super Bowl (Streaming Live on February 13)
The biggest show in sport. The biggest show on the planet. It is the Super Bowl.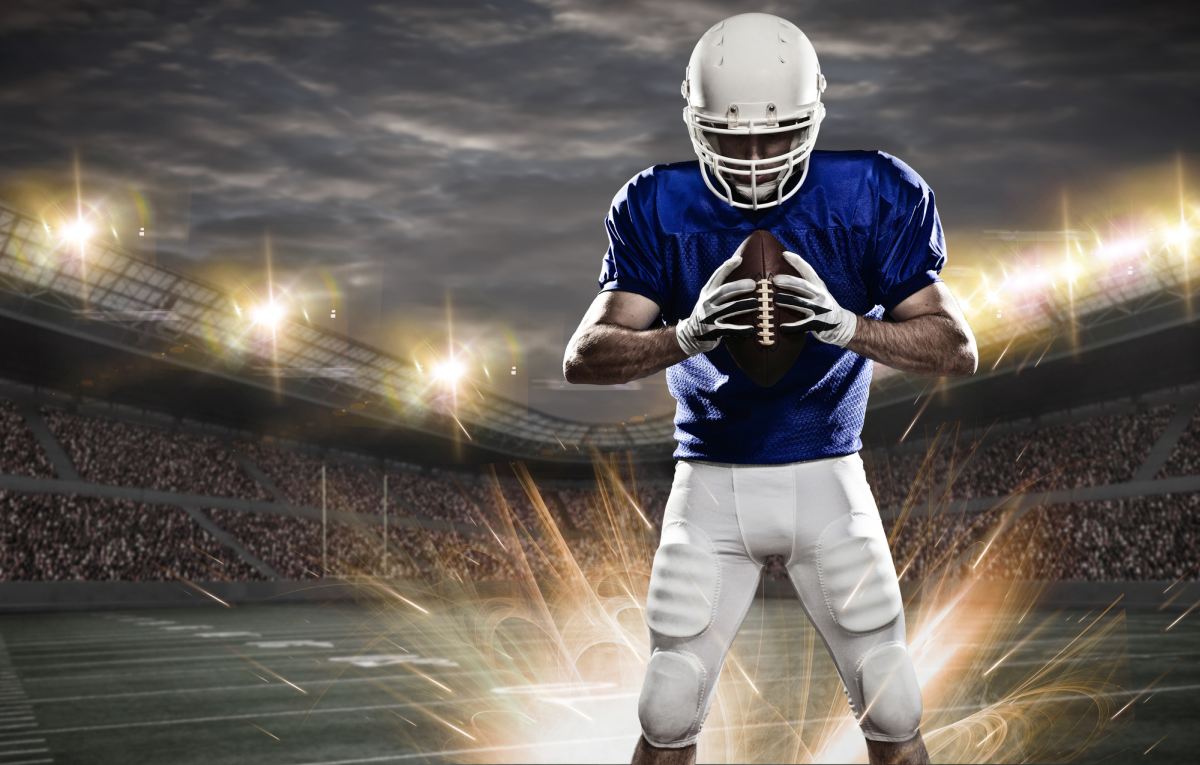 The NFL season comes down to this, with the Lombardy Trophy and the title of world champions at stake. Load up on nachos and chicken wings, sit back and enjoy.
Carabao Cup Final (Streaming Live on February 27)
The first silverware of the season is up for grabs in the Carabao Cup Final and this time Manchester City won't be at Wembley.
The Sky Blues have won the last four editions of the League Cup and there'll be a new name on the trophy on the last weekend of February. Cue fireworks, both on and off the pitch.