February is going to be a very big month for Disney+ in the UK: The new 'adult' section, "Star" is launching, and will be bringing with it a host of new and classic programmes. In addition, next month brings with it The Muppet Show, more episodes of Wandavision and more.
Disney+ (see our full review) can be streamed on a multitude of streaming devices, includes films and TV shows from the worlds of Disney, Marvel, Pixar, Star Wars and National Geographic.
In the UK, Disney+ currently costs £5.99/month or £59.99 for a full year. Next month, however, the price will rise to £7.99/month or £79/year – so if you plan to subscribe, hurry up and get it at the old price.
While the list might change throughout the month with new surprise additions, here are the current highlights for February 2021:
February 5
Wandavision – Episode 5
The first Marvel Cinematic Universe series on Disney+ continues, with Elizabeth Olsen as Wanda Maximoff and Paul Bettany as Vision – two super-powered beings trying to live idealised suburban lives in a world where all is not as it seems…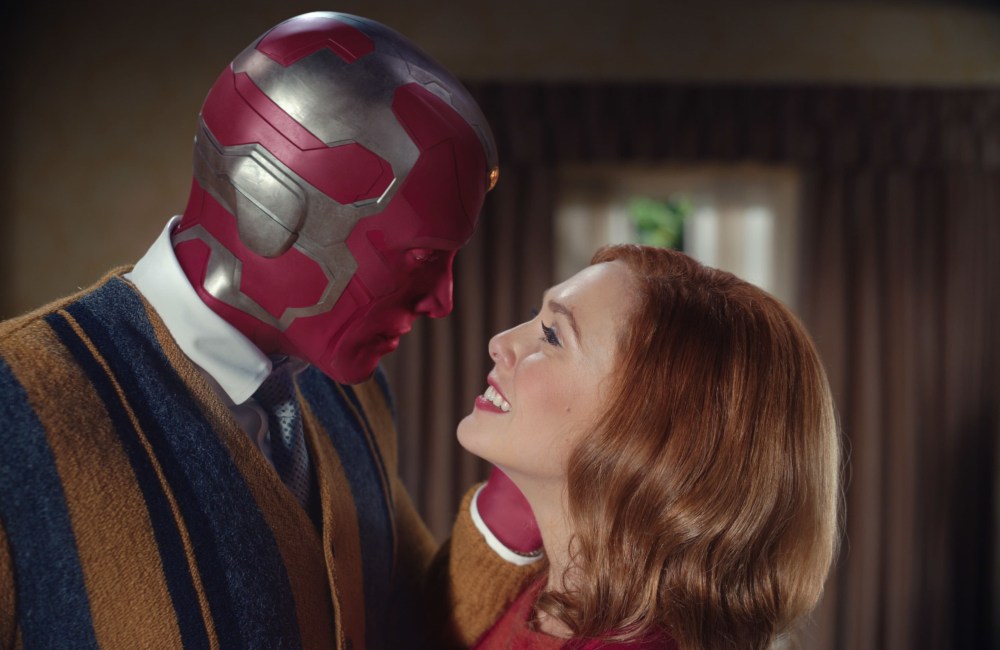 New episodes will be released every Friday throughout the month (there are 9 episodes in total).
Europe From Above (Season 1)
Take flight with Europe From Above as National Geographic sets off on an impressive aerial tour across the continent, granting spectacular views, unique insights and a brand-new perspective on some of Europe's finest cultural and geographic landmarks.
February 12
Marvel's Behind The Mask
A documentary special that explores the power of identity behind the iconic superheroes we know and love today.
From the very inception of comic books, secret identities have been an integral part of both superheroes and villains leading "normal" lives. But it's the characters beneath that resonate within us across generations of fans.
Since the advent of the Marvel Age of Comics in the early 1960s, Marvel's writers and artists have used the notion of identities to examine the evolving concept of equal rights. These legendary Marvel creations and stories have not only reflected the world outside our window – they have become a reflection of our own identities and who we truly are.
Inside Pixar (Batch 2)
A documentary series of personal and cinematic stories that provide an inside look into the people, artistry, and culture of Pixar Animation Studios.
Bluey (Season 2)
Bluey is back with her sister, Bingo, turning everyday life into endless fun! When Bluey is invited to a birthday party, Bingo uses her featherwand to make getting out of the house difficult. And on Dad's day to drop the girls off at school, you can bet the Blue Heeler pups won't make it easy for him.
With her boundless imagination and her sister at her side, Bluey continues to call the shots when it comes to playtime – and pretty much everything else!
Marvel Battleworld: Mystery of the Thanostones
Thanos has used the Infinity Gauntlet to create a new world, Battleworld. Our heroes Iron Man and Captain Marvel must team up with some unexpected allies and explore strange lands to solve the mystery of the Thanostones and stop Thanos.
Science Of Stupid (Seasons 2-7)
On Science of Stupid, some self-selecting, amateur scientists go head-to-head for the crowned title of most ill-informed as they test scientific principles like torque, gravity, and Newton's laws. As our amateur scientists have learned the hard way: try and break the laws of science, and the laws will break you.
PJ Masks (Season 4)
The PJ Masks continue the battle for sky and space with help from their new friend, Newton Star. The PJ Masks show this reluctant, and solitary hero what team-work is all about when Octobella, a bubbly and excitable new villain that lives underwater in the city's canals, gives the gang a run for their money.
But Octobella doesn't know that being a hero means helping your friends – and nothing can destroy the friendship of the PJ Masks!
February 19
The Muppet Show (Seasons 1-5)
As we recently reported, all five seasons of the classic show from the '70s are coming to Disney+, including two seasons (4-5) that were never available on home video.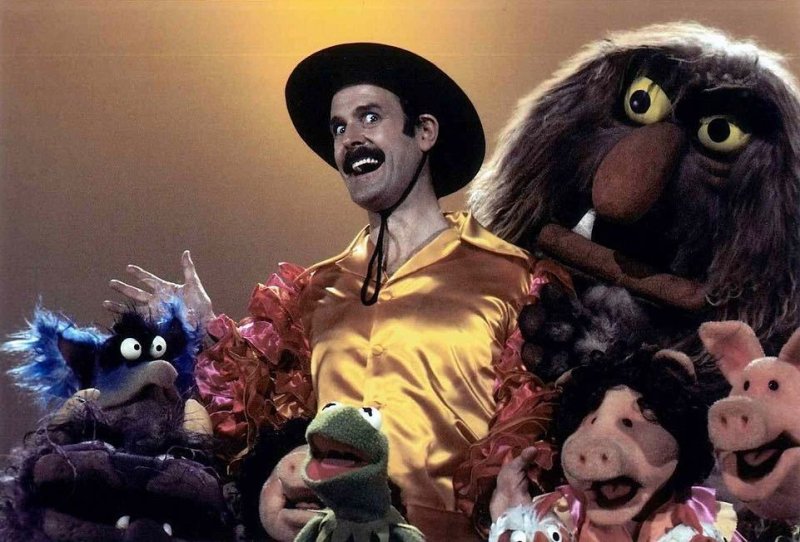 Join Kermit, Miss Piggy, Fozzie Bear, Gonzo, the Swedish Chef and more in this groundbreaking twist on the classic variety show, blending original songs, sketch comedy and guest stars into a prime-time hit for all ages.
Flora & Ulysses
a delightful comedy-adventure based on the Newberry Award-winning book about 10-year old Flora, an avid comic book fan and a self-avowed cynic, whose parents have recently separated.
After rescuing a squirrel she names Ulysses, Flora is amazed to discover he possesses unique superhero powers which take them on an adventure of humorous complications that ultimately change Flora's life – and her outlook – forever.
February 23
Star Launches on Disney+
Disney's general entertainment category, which will includes programmes and films aimed at a more "mature" audience, is launching on Disney+ today.
Some of the content that will be available on Star from today, includes:
Big Sky – an intense thriller from David E. Kelly and starring Katheryn Winnick and Ryan Phillippe
Love, Victor – Set in the world of the original 2018 gay coming-of-age film Love, Simon, the series follows Victor, a new student at Creekwood High School on his own journey of self-discovery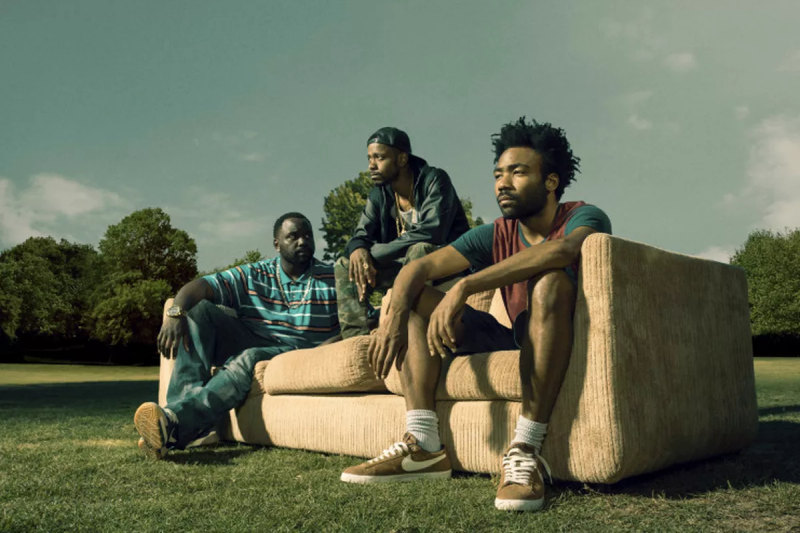 As well as the full seasons to classic TV series like 24, Lost, Desperate Housewives, Atlanta and more. You can find out more about Star here.
February 26
Mickey Go Local (Season 1)
Mickey and his friends explore Singapore and Malaysia's finest — from food to traditional wear to iconic modern architecture. Sometimes they
are the tourists wandering around and other times, they are locals showing you the way of life but they always manage to find themselves in
funny and amusing situations.
Ice Age: Collision Course
Scrat's epic pursuit of the elusive acorn catapults him into the universe, where he accidentally sets off a series of cosmic events that transform and threaten the Ice Age world.
To save themselves, Sid, Manny, Diego and the rest of the herd must leave their home and embark on a quest full of comedy and adventure, as they travel to exotic new lands and encounter a host of colourful new characters
Flicka 2
When her grandmother is diagnosed with dementia, skateboarder Carrie (Tammin Sursok) is forced to leave the pavement of the big city behind to go live with her estranged father Hank (Patrick Warburton) on his horse ranch in Wyoming.
With her skateboard tightly in hand and no ramps or cement in sight, Carrie feels completely alone and is determined to make it back to the city. While putting in her time at the ranch, Carrie makes an unlikely friendship with a wild horse named Flicka, a jet-black mustang who's just as free-spirited and strong-willed as she is.