August is all about The Walking Dead's very last season, which is coming to Star on Disney+. But we're also getting Marvel's first animated series – What If, a very promising comedy series with Steve Martin and Martin Short – Only Murders In The Building, the new live version of Cruella is opening up to all subscribers, and more.
Disney+ (see our full review) can be streamed on most streaming devices and Smart TVs in the UK, and includes content from the worlds of Disney, Marvel, Pixar, Star Wars, National Geographic and Star – Disney's general entertainment category for more mature audiences.
In the UK, Disney+ costs £7.99/month or £79.90/year – and you can subscribe directly via this link.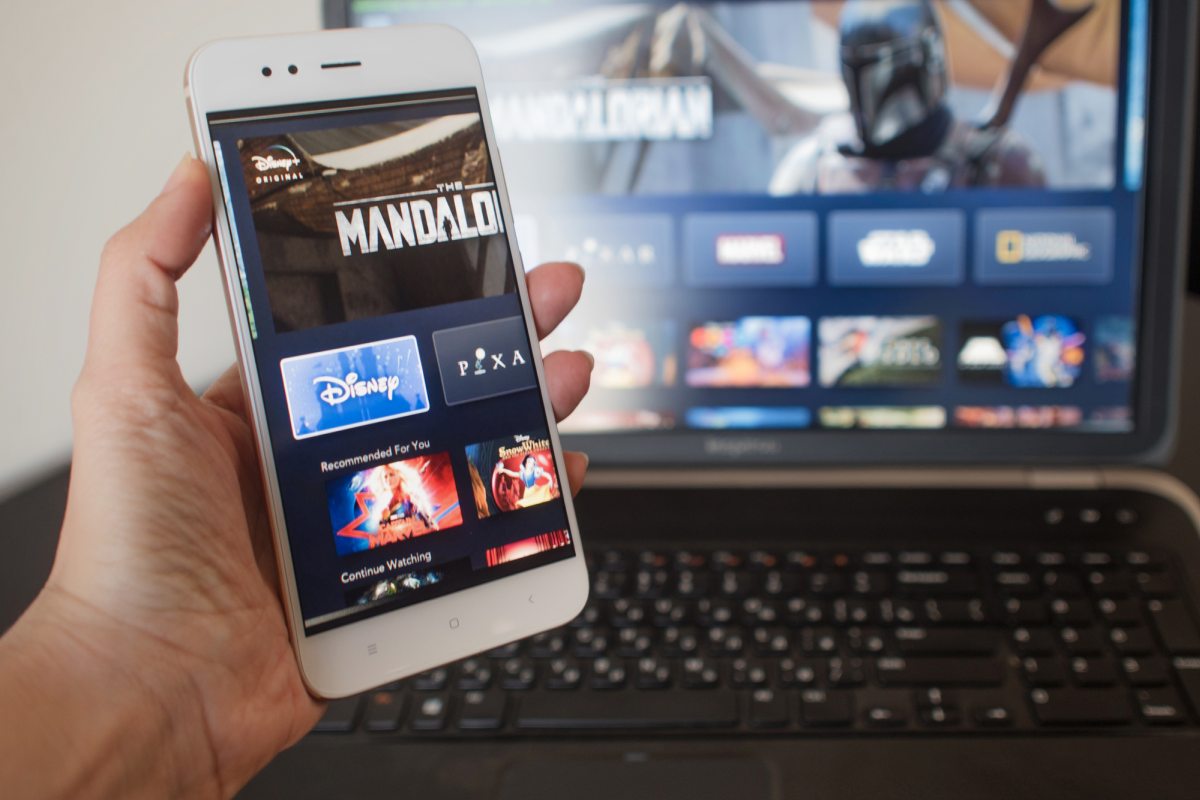 More content is sometimes added throughout the month, but these are the current Disney+ highlights for August 2021:
August 4
Drain The Oceans (Season 2)
A National Geographic series that uses advanced technologies to reveal sunken treasures, shipwrecks and whole cities on the bottom of lakes, seas and oceans around the world.
Short Circuit (Season 2)
A series of animated shorts from the minds of Disney employees.
More Weekly Episodes added on August 4:
Marvel Studios Legends: What If…
Muppet Babies Yr3 E1-15
Monsters At Work E6
Turner & Hooch E3
Chip'n'Dale E2
The Wonderful World of Mickey Mouse E13-14
Last Man Standing S9 E2
American Dad! S17 E5
August 6
Aliens (1986)
The critically acclaimed sequel to Alien, this time directed by James Cameron. Sigourney Weaver reprises her role as Lieutenant Ellen Ripley, this time having to fight the Alien queen and her offsprings.
Joy (2015)
An American biographical drama starring Jennifer Lawrence as Joy Mangano, an airline booking agent that sets up her own business empire.
Snake Eyes (1998)
A thriller directed by Brian De Palma and starring Nicolas Cage as a detective looking into an assassination during a boxing match.
More Movies added to Disney+ on August 6:
Why Him? (2016)
My Cousin Vinny (1992)
More Weekly Episodes added on August 6:
The Mysterious Benedict Society E8 (finale)
Star Wars: The Bad Batch E15*
Love Victor S2 E8
Grown-ish S3 E15
War of the Worlds S2 E4
August 11
Marvel's What If…? (Episode 1)
What If…? flips the script on the MCU, reimagining famous events from the films in unexpected ways.
Marvel Studios' first animated series focuses on different heroes from the MCU, featuring a voice cast that includes a host of stars who reprise their roles.
The series is directed by Bryan Andrews; Ashley Bradley is head writer.
New episodes will arrive every Wednsday.
Banged Up Abroad (Season 10)
A British docudrama series that follows people who were arrested while abroad. Each episode combines interviews with the real persons behind the stories, as well as actors who reconstruct some of the scenes.
Bless the Harts (Season 1, Season 2 Episode 1)
An adult animated series that follows a struggling working class family living in North Carolina.
Stream all of Season 1 and the first episode of Season 2.
Criminal Minds: Beyond Borders (Seasons 1-2)
A spinoff series from the original Criminal Minds, that only lasted for two seasons. Beyond Borders follows a team of FBI agents who solve crimes involving Americans abroad.
Criminal Minds: Suspect Behaviour (Season 1)
Another Criminal Minds spinoff, this one was cancelled after just one season. Starring Forest Whitaker and Janeane Garofalo.
More Weekly Episodes added on August 11:
Banged Up Abroad S10
Deadly Instincts S1 E1-6
Big Hero 6: The Series S3 E51-60
Puppy Dog Pals S4 E1-10
Monsters At Work E7
Turner & Hooch E4
Chip'n'Dale E3
The Wonderful World of Mickey Mouse E15-16
Blowing Kisses (Besos Al Aire)
Last Man Standing S9 E3
American Dad! S17 E6
August 13
Movies added to Disney+ on August 13:
When in Rome (2002)
Green Card (1990)
The Hot Chick (2002)
Stuber (2019)
Weekly Episodes added on August 13:
Star Wars: The Bad Batch E16
Love, Victor S2 E9
Grown-ish S3 E16
War of the Worlds S2 E5
August 18
Diary of a Future President (Season 2)
Season two of Diary of a Future President continues the origin story of Cuban American and future leader Elena Cañero-Reed as she enters the seventh grade.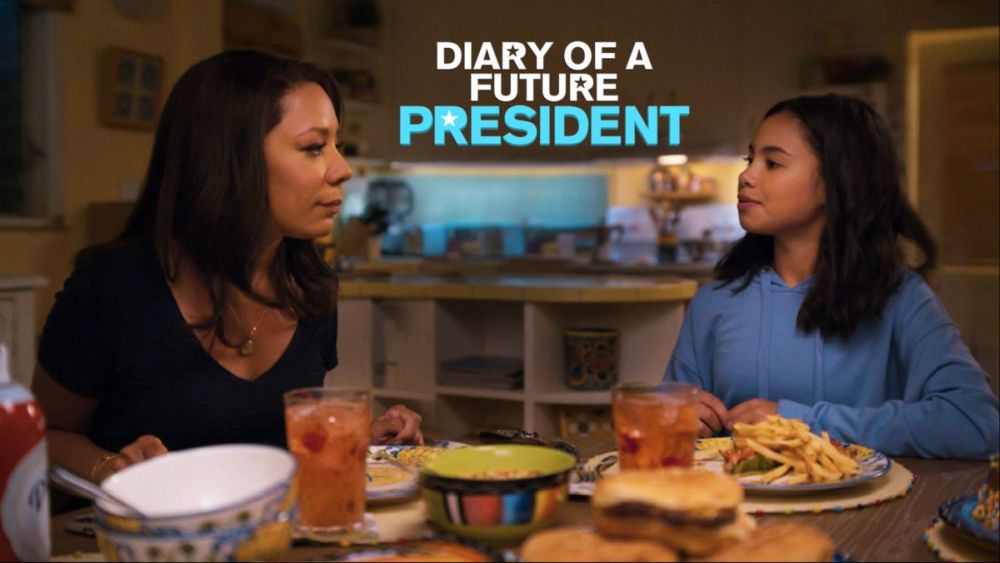 Told using the narration of excerpts from Elena's diary, this coming-of-age series and family comedy follows Elena through the ups and downs of middle school which set her on the path to becoming the president of the United States.
Brain Games (Season 8)
The National Geographic series returns with more psychological experiments, amazing illusions and surprising facts about our brains.
Ultimate Supercar (Season 1)
Get a behind-the-scenes look at the design, engineering and manufacturing process of the world's most lust-worthy cars.
Mixed-ish (Season 1, Episode 1)
A comedy series that's a prequel to Black-ish, starring Tika Sumpter, Mark-Paul Gosselaar, Christina Anthony, and. Arica Himmel.
The X-Files (Season 10-11)
The two "revival" seasons of the conspiracy drama series, starring most of the original cast.
More Episodes Coming To Disney+ on August 18:
Growing Up Animal E1-6
Ancient China From Above
Wild Argentina
Brain Games S8
Ultimate Supercar S1
Big City Greens S2 E45-60
Giganotosaurus Yr2 E37-46
Marvel's What If…? E2
Monsters at Work E8
Turner and Hooch E5
Chip'n'Dale E4
The Wonderful World of Mickey Mouse E17-18
The Accident E1-4
Bless the Harts S2 E2
American Dad! S17 E7
Last Man Standing S9 E4
August 20
Chasing The Equinox (2020)
A National Geographic documentary that examines how ancient civilizations built iconic monuments that align with the sun on the same day
Romy and Michele's High School Reunion (1997)
The iconic comedy starring Lisa Kudrow, Mira Sorvino and Janeane Garofalo, and tells the story of two women who invent fake careers in order to impress their classmates at school reunion.
More Movies added to Disney+ on August 20:
28 Days Later (2002)
28 Weeks Later (2007)
Spy (2015)
Hidalgo (2004)
Survive and Advance (2013)
More Episodes Coming To Disney+ on August 20:
Love, Victor S2 E10 (finale)
Grown-ish S3 E17 (finale)
War of the Worlds S2 E6
August 23
The Walking Dead (Season 11, Episode 1)
The popular series returns with its final season, which will run across 22 episodes over two years. A new episode will go up on Disney+ every week, one day after its US airing.
All past episodes of The Walking Dead are also available on Disney+ in the UK.
August 25
McCartney 3,2,1
Paul McCartney sits down for a rare, in-depth, one-on-one with legendary producer Rick Rubin to discuss his groundbreaking work with The Beatles, the emblematic 70s arena-rock of Wings and his 50 years and counting as a solo artist.
In this six-episode series that explores music and creativity in a unique and revelatory manner, join Paul and Rick for an intimate conversation about the songwriting, influences, and personal relationships that informed the iconic songs that have served as the soundtracks of our lives.
Disney Gallery: The Mandalorian
Making of the Season 2 Finale is a behind-the-scenes look at the making of this celebrated chapter of The Mandalorian, with a focus on the technology used for recreating Luke Skywalker.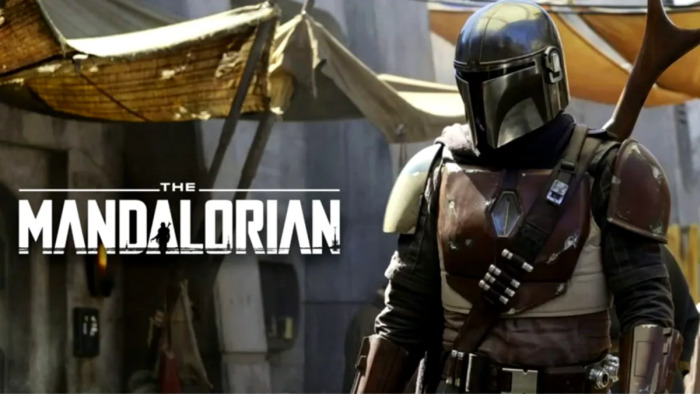 It delves into the collaborative process, including working with Mark Hamill, to create an authentic and fitting recreation, and explores the immense pressure and responsibility the filmmakers had in bringing back one of the most important characters in film history.
Informer (Season 1)
A young man from East London is coerced by an officer to work undercover for him, in this thriller series from 2018.
Ice Road Rescue (Season 4)
Deep in the frigid mountains of Norway, rescue workers help stranded people stuck in the snow and clear the roads in some of the most dangerous areas.
More Episodes Coming To Disney+ on August 25:
Lost Cities With Albert Lin
Mickey Mixed-Up Adventures Yr3 (4 episodes)
Bunk'd Yr 5
Marvel's What If…? E3
Monsters at Work E9
Chip'n'Dale E5
Turner & Hooch E6
The Wonderful World of Mickey Mouse E19-20
Baghdad Central
Bless the Harts S2 E4
Mixed-ish S1 E2
American Dad! S17 (8-22)
Last Man Standing S9 E5
August 27
Cruella (2021)
Academy Award® winner Emma Stone (La La Land) stars in Disney's Cruella, a live-action feature film about the rebellious early days of one of cinema's most notorious – and notoriously fashionable – villains, the legendary Cruella de Vil.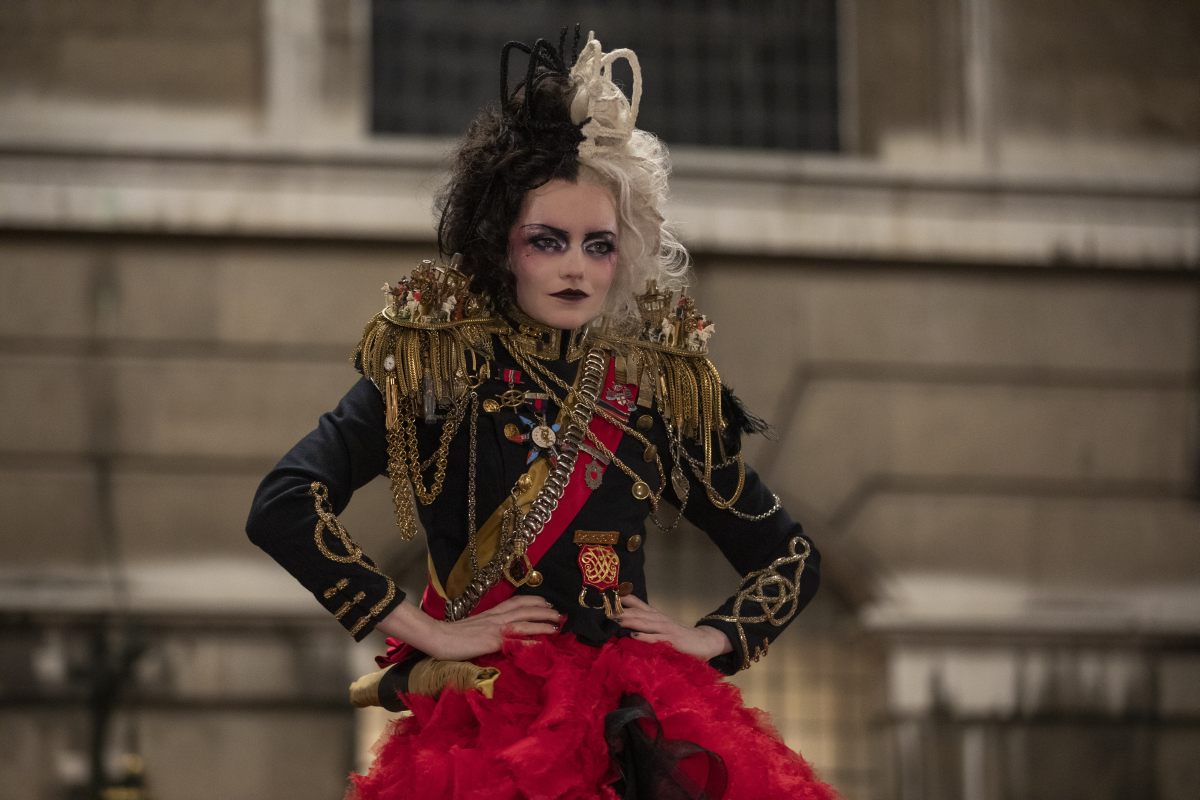 The film was first available for Premiere Access (at an extra cost) – but from today, will be available to all Disney+ subscribers without an additional cost.
Disney Princess Remixed: An Ultimate Princess Celebration
Narrated by 12-year-old social media star Txunamy Ortiz, the half-hour special will celebrate the empowering attributes of Disney princesses and queens through reimagined performances of their iconic songs.
GRAMMY Award-winning recording artist Brandy will also debut her music video for "Starting Now", the anthem for The Walt Disney Company's year-long event, Ultimate Princess Celebration which spotlights the courage and kindness that Disney heroines inspire in fans all around the world.
More Content coming on August 27:
Buried Truth of the Maya
Vacation Friends
Snoopy and Charlie Brown: The Peanuts Movie (2015)
Confessions of a Shopaholic (2009)
Wall Street (1987)
Wall Street: Money Never Sleeps (2010)
War of the Worlds S2 E7
August 30
August 31
Only Murders in the Building (Season 1, Episode 1)
From the minds of Steve Martin, Dan Fogelman and John Hoffman, Only Murders In The Building follows three strangers (Steve Martin, Martin Short and Selena Gomez) who share an obsession with true crime and suddenly find themselves wrapped up in one.
When a grisly death occurs inside their exclusive Upper West Side apartment building, the trio suspects murder and employs their precise knowledge of true crime to investigate.
As they record a podcast of their own to document the case, the three unravel the complex secrets of the building which stretch back years.
Perhaps even more explosive are the lies they tell one another. Soon, the endangered trio comes to realize a killer might be living amongst them as they race to decipher the mounting clues before it's too late.