With BritBox UK finally available on Chromecast, as well as select Samsung and Panasonic TVs, it's becoming somewhat easier to watch. And just like every month, BritBox will be adding additional programmes to their content library in February, from award-winning documentaries to acclaimed dramas and a whole lot of Dominic West.
BritBox UK (as opposed to the US version, which is different) is a subscription service owned by ITV and the BBC, that brings a variety of past and current British TV programmes, as well as classic British films.
BritBox launched with close to 300 titles from ITV, the BBC and Channel 5, and will add Channel 4 programmes and films later in 2020.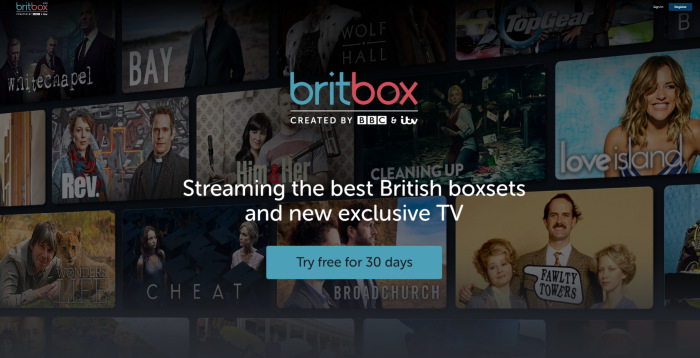 The service normally costs £5.99/month, and you can get a 30-days free trial. See our full BritBox UK review here.
You can see the content that was added in January here. And while more content for February might be announced at a later date, these are the current highlights and release dates:
February 6
Les Miserables (2018)
Exclusive to BritBox – A six-part, epic adaptation of Victor Hugo's classic novel in which an extraordinary cast of characters struggle to survive in war-torn France.
A story of love, injustice, redemption and hope starring Dominic West, David Oyelowo, Lily Collins and Olivia Coleman. It originally aired on BBC One and iPlayer.
The Lost Honour Of Christopher Jeffries (2014)
A two-part series based on the true story of Christopher Jefferies, a retired schoolmaster who was arrested when his tenant, 25-year-old landscape architect Joanna Yeates, was found murdered on Christmas Day in 2010.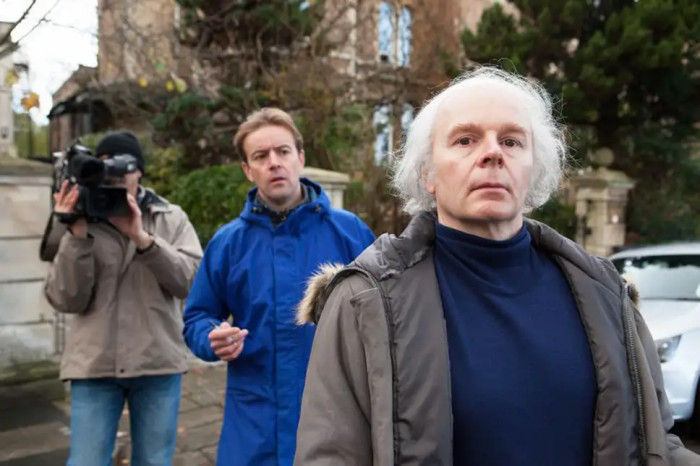 While in police custody, Jefferies became the most familiar face in Britain. Starring Jason Watkins, the series originally aired on ITV.
February 13
The Hour (2011-2012)
Series 1 and 2 of the critically-acclaimed drama set behind the scenes of a 1950s BBC current affairs programme.
Starring Ben Whishaw, Dominic West and Romola Garai, and created by Abi Morgan. It originally aired on BBC Two and iPlayer.
The Up Series (1964-2019)
Exclusive to BritBox: All nine series to date of ITV's landmark documentary series which began in 1964 with Seven Up.
The series, which is now up to 63 Up, follows a group of people drawn from startlingly different backgrounds, who have allowed television cameras to drop into their lives at seven-year intervals ever since.
February 20
Three Girls (2017)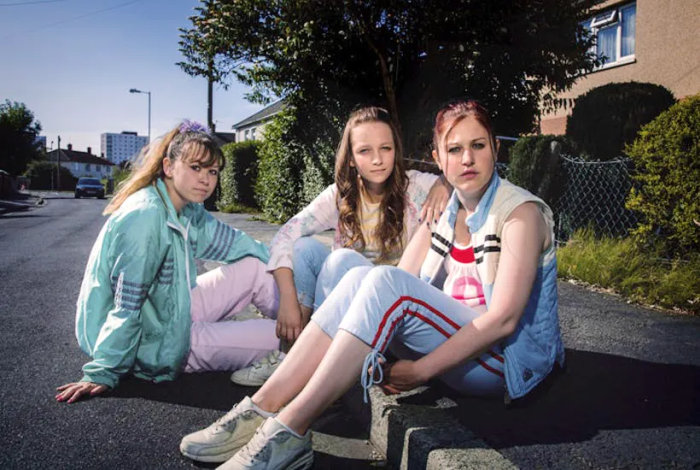 A three-part drama based on the true stories of victims of grooming and sexual abuse in Rochdale. Starring Molly Windsor, Ria Zmitrowicz and Liv Hill. It originally aired on BBC One and iPlayer.
Tracey Ullman's Show (2016-2018)
All three series of the comedy sketch show. Tracey Ullman offers her unique take on some extraordinary characters living in, or visiting, the busy global hub that is the UK.
It originally aired on BBC One in the UK and HBO in the US.
February 27
The Last Weekend (2012)
A three-part adaptation of Blake Morrison's best-selling suspense thriller. Set over a long weekend in East Anglia, this is a chilling story of a rivalrous friendship. Starring Rupert Penry-Jones, Shaun Evans, Genevieve O'Reilly, Claire Keelan and Alexander Karim. It originally aired on ITV.