The much-awaited and much-troubled Chaos Walking film, starring Tom Holland and Daisy Ridley, is coming straight to streaming services in the UK, as a "Premium Rental" title – and not too long after its US release.
The film, directed by Doug Liman, is based on a book by Patrick Ness. It takes place in the not-too-distant future, in a world where all the females have disappeared, and men's thoughts can be heard – and seen – next to them.
When a young man (Holland) discovers a mysterious woman (Ridley) on the planet, he vows to protect her from evil forces.
Chaos Walking has been in production for years, with the script going through multiple rewrites, scenes being reshot, and its release date postponed several times (in part due to the pandemic).
In the US, the film was finally released on March 5, 2021.
Despite having two big-name young stars, Spiderman's Tom Holland and Star Wars' Daisy Ridley, it was met with average-to-low reviews.
Its current Rotten Tomatoes rating is 24%… (Though its audience score is 68%, as of this writing).
How Can I Watch Chaos Walking In The UK?
With cinemas in the UK still closed due to the lockdown, many were wondering whether the film will be released directly to home streaming – and the answer is yes.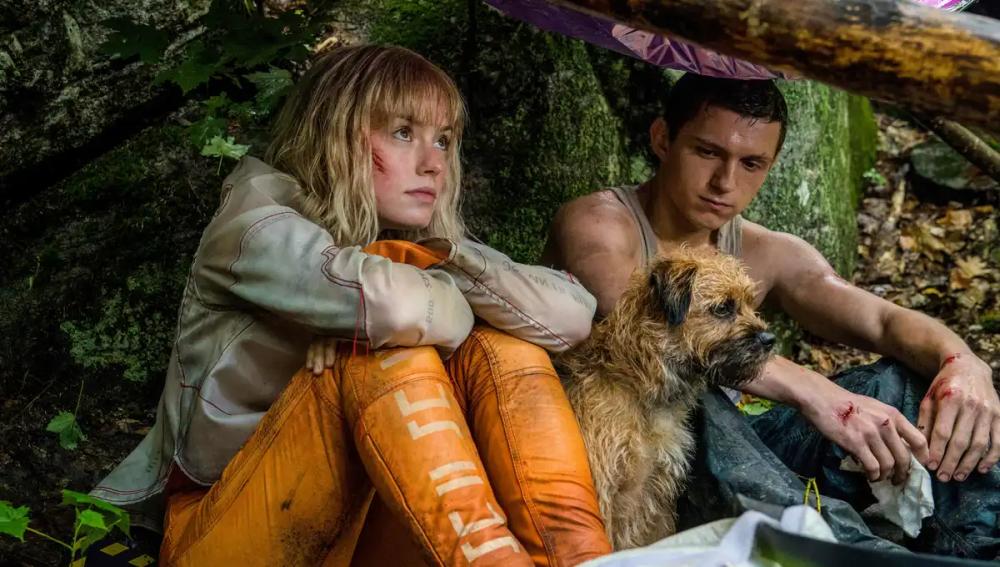 Today, Lionsgate announced that Chaos Walking will be available as a "Premium Rental" on all digital platforms in the UK from April 2, 2021.
The film is also expected to be released in UK theatres once those are allowed to open. Currently, movie theatres are set to open on May 17, though that date may of course change due to the pandemic.
The new world 𝙖𝙬𝙖𝙞𝙩𝙨. See @tomholland1996 and Daisy Ridley in #ChaosWalking, available for premium rental at home on all digital platforms from 2nd April, and available in cinemas as soon as they open. pic.twitter.com/aBT85e3XxB

— Lionsgate UK (@LionsgateUK) March 6, 2021
This is similar to the Golden Globe-winning film Nomadland which – as it was announced yesterday – will come out directly to streaming in the UK as well, with a possible later release in movie theatres.
Several new films have already been released as a "Premium Rental" in the UK, including Wonder Woman 1984, Disney's Mulan, Trolls: World Tour and others.
It's a way to release brand-new films that otherwise would have been available only in cinemas, earlier than they usually would for home streaming.
The cost is higher than a normal digital rental, and you only get to watch the film for up to 48 hours (as its a rental and not a purchase).
While Chaos Walking's digital rental price hasn't been announced yet, previous Premium Rental prices ranged between £15.99 for Wonder Woman 1984 to £19.99 for Mulan, so that gives you an estimate.
And while specific streaming sites haven't been mentioned yet either, we can assume the movie will be available on Amazon Prime Video, Google Play Store, iTunes and similar digital streaming services.
This also means you won't be able to stream the movie as part of an existing streaming subscription (such as Netflix or NOW TV) – though that will likely happen at a later date.