Hot on the heels of its big Golden Globe win, Disney announced today that critically acclaimed film Nomadland will be available to stream on Disney+ in the UK, as part of its new Star category.
It will, however, arrive quite a while after its US debut.
Nomadland is an American drama directed by Chloé Zhao and based on the non-fiction book Nomadland: Surviving America in the Twenty-First Century by Jessica Bruder.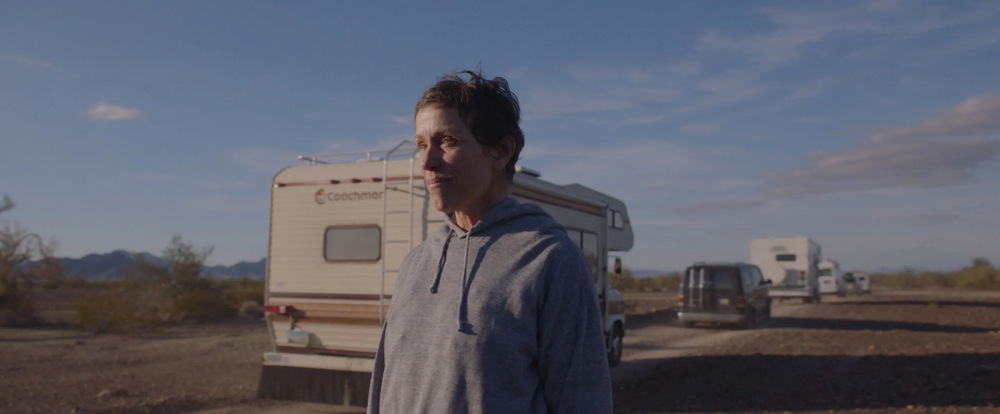 The film stars Frances McDormand as Fern, a woman who leaves her home after the economic collapse of a company town in rural Nevada. She packs her van and sets off on the road exploring a life outside of conventional society, travelling around the American West.
Despite being a semi-fictional drama, the film features real nomads Linda May, Swankie and Bob Wells as Fern's mentors in her travels.
The film, which premiered last year at the Venice Film Festival, has won the respect of many critics, and currently has a rating of 94% on Rotten Tomatoes.
In the 78th Golden Globe awards, the film picked up the awards for Best Motion Picture – Drama and Best Director.
In the US, Nomadland was released simultaneously in theatres and on the American streaming service Hulu (which is owned by Disney), on February 19, 2021 (Hulu isn't available in the UK – though there are ways to get it).
When Is Nomadland Coming To The UK?
With the film already available to stream in the US, many viewers were eager to watch it in the UK – and today, the news finally came that the movie will be available… soon(ish).
Today, Disney+ announced on Twitter that the film will be coming directly to their streaming service, Disney+, as part of its mature "Star" category which recently launched.
That's the good news. The bad news is that UK viewers will have to wait until April 30, 2021.
The Golden Globe winning #Nomadland is coming to #DisneyPlusStar on April 30 and in cinemas when available. Don't miss out on the brand new @SearchlightUK movie directed by Chloé Zhao starring Frances McDormand. pic.twitter.com/mGol9TJPrL

— Disney+ UK (@DisneyPlusUK) March 4, 2021
The plan is for Nomadland to also become available in theatres in the UK, once those are allowed to open.
Currently, movie theatres are set to open on May 17, though that date may of course change due to the pandemic.
This creates a unique situation, where the film will be available to stream for a while – before anyone can see it in a movie theatre.
When Wonder Woman 1984 was released for streaming in the UK, it had already been available in movie theatres for a few weeks – though, most theatres in the country were closed, so it didn't make much of a difference.
Disney+ (see our full review) can be streamed on a multitude of streaming devices, and includes films and TV shows from the worlds of Disney, Marvel, Pixar, Star Wars, National Geographic and Star – which has content from Disney's various general entertainment brands.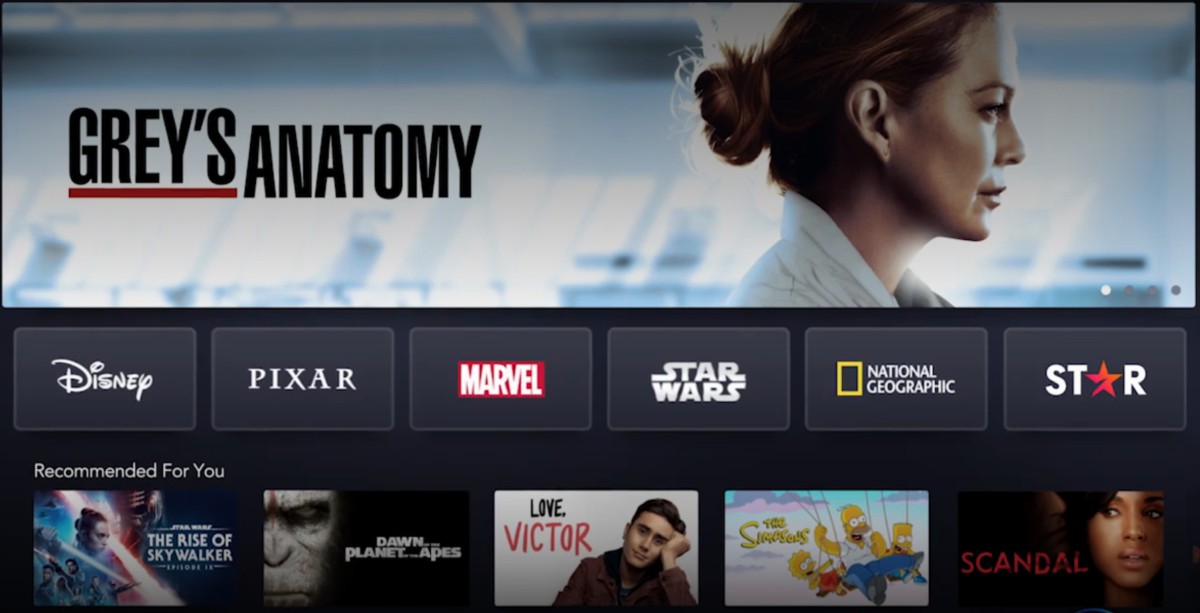 Star was added to Disney+ in the UK (and 16 other countries) on February 23, 2021, with a big library of adult-oriented films and TV shows.
With it now being a part of Disney+, they finally have a place to release brand new mature films as well – such as Nomadland.
In the UK, Disney+ costs £7.99/month or £79.90/year.