BritBox, the joint streaming service from ITV and the BBC is finally here… sort of – and you can even get it for free, with a 30-days trial.
Mind you, this isn't the "official" launch yet, as the service is still in beta – so it only offers a "snapshot" of what the final service, set to debut later this year, will offer.
BritBox is a new streaming subscription service created by the BBC and ITV, that brings "past, present and future British programming" from a variety of British broadcasters, including Channel 5, Comedy Central, and of course ITV and the BBC. At launch, the service will cost £5.99/month.
Although the official launch is planned for later this year, BritBox has quietly opened its beta testing phase, allowing anyone to register for a 30-days free trial.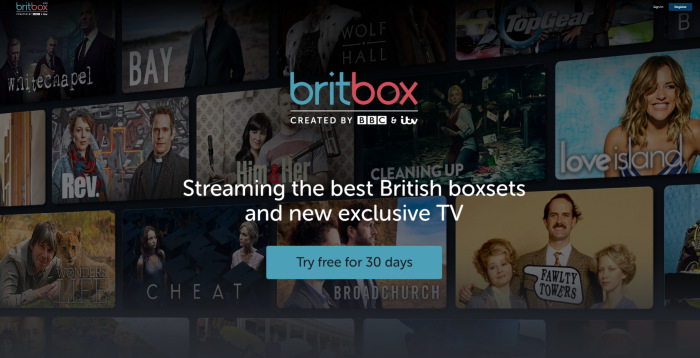 You do need to enter your debit/credit card details when you register, and keep in mind that once your 30 days are up, you WILL be charged £5.99/month., even if the service is still in beta – but there are no long-term contracts, so you can cancel at any time – even before your free trial is over.
During the beta and testing phase, BritBox' availability is limited – you can watch it on your smartphone (with iOS and Android apps), your tablet, and your desktop computer.
As for TVs – BritBox supposedly have an app for Samsung TVs, but I haven't been able to find it on my 2016 Samsung TV, so perhaps it's only available for newer models (Update: after contacting BritBox, they confirmed that the app is only available for Samsung TVs from 2017 and onwards).
Disappointingly, at the moment BritBox doesn't even support casting to your TV via a Google Chromecast device, and there's no Amazon Fire TV app yet either – so basically, watching BritBox on your telly during the beta phase is quite tricky.
Later in the year, BritBox will also be available on Freeview Play and YouView devices, which should make it more accessible on tellies.
Another major downside, which I hope will be fixed once the service launches officially, is the absence of subtitles/captions. Although the BritBox FAQ does mention them, I haven't been able to find a single show with subtitles (either for the hearing impaired or simply people that prefer to use them).
In this day and age, when Netflix, Amazon Prime Video, and even NOW TV (which were very late with this) – all offer optional subtitles – this is inexcusable.
BritBox Beta: How's The Content?
As mentioned, BritBox says that the current selection of shows is only a "snapshot" of what it will eventually offer.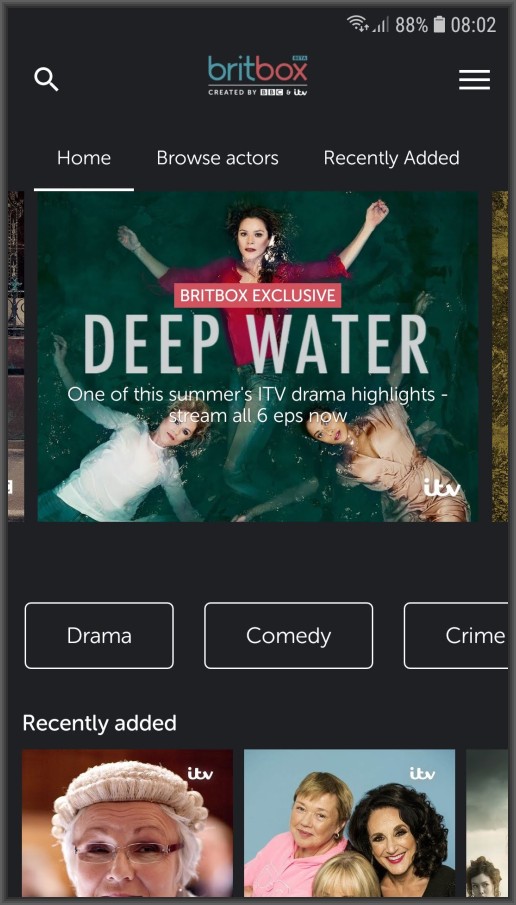 You can browse the TV shows either by genres (Comedy, Crime, Period Drama, etc'), by decade (that's a bit confusing – it refers to the decade the show takes place in, NOT the decade it was created in), by actor, or simply see the recently added or most popular titles.
You can find popular shows, both old and newer, like Cold Feet, Gavin and Stacey and Keeping Up Appearances, and even reality TV shows like Love Island – which unfortunately is only available up to Series 4 for now.
Some of these programs were already available (or even still are) on the ITV Hub and BBC iPlayer – which makes the service feel somewhat redundant, at least at this stage.
There are no BritBox Originals at this point (shows that are produced exclusively for BritBox), but the BBC and ITV have said they have commissioned new shows, which will start appearing on the service sometime in 2020.
I will post a full review of BritBox (at its current state) in the coming days (Update: read the review here) – and , you can go ahead and try it out yourself.