BritBox, the streaming service from ITV and the BBC, is now available as an app on Freesat's boxes. However, only users with the latest 4K Freesat devices will get it.
BritBox UK, is a subscription service that brings a variety of past and current British TV programmes from ITV, BBC, Channel 5 and Channel 4, as well as classic British films.
In addition, BritBox are working on a number of original programmes – including the return of Spitting Image, which will debut with new puppets on October 3.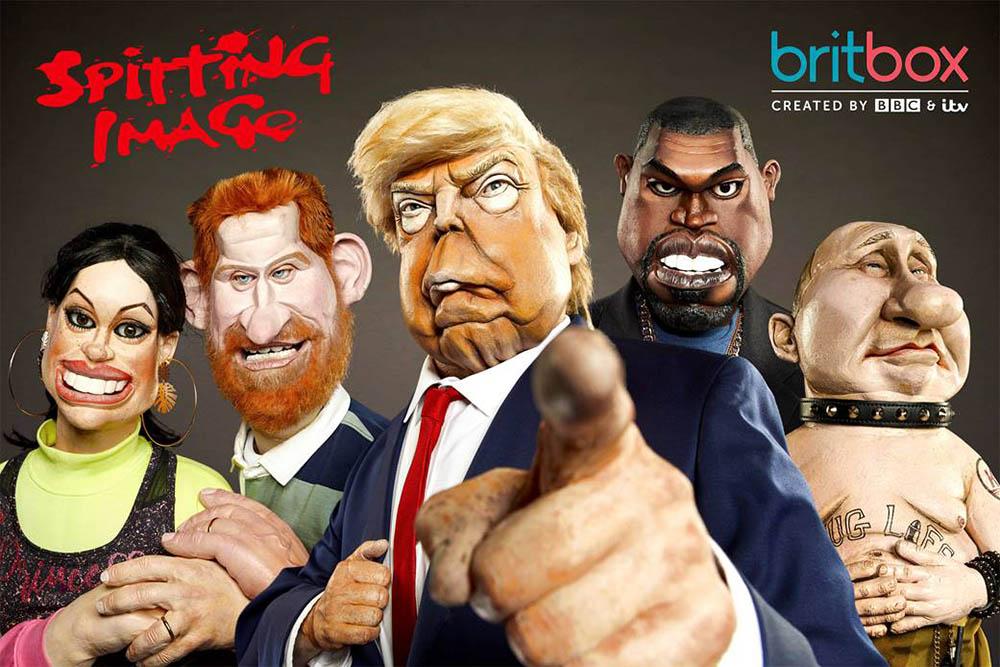 BritBox normally costs £5.99/month, and you can also get a 30-days free trial. (See my full review of BritBox UK here).
The UK version of BritBox launched last November, on a limited number of streaming devices. Since then, availability has grown, and the service is now available on most of the major streaming devices in the UK, except for a few major omissions, such as the Roku players and Freeview Play. And, until this week – Freesat.
Freesat offers more than 200 free-to-air TV channels and radio stations, all transmitted via digital satellite (so you need a dish on your roof).
It currently reaches 2 million homes in the UK, and is also a joint venture between ITV and the BBC – which is why it's somewhat surprising that the duo's premium streaming service, BritBox, was unavailable on Freesat until now.
Starting this week, however, BritBox will be available on Freesat's newest 4K set-top boxes, which were released in April.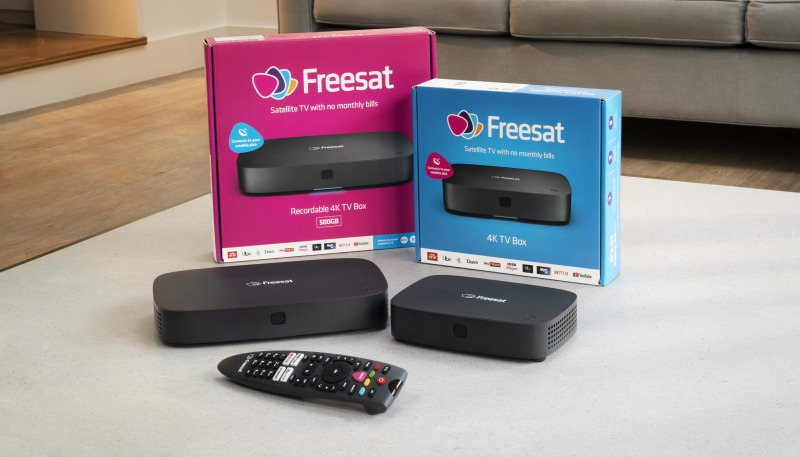 Alistair Thom, CEO of Freesat, said: "2020 has been a huge year for Freesat with the release of our new set-top boxes and the welcoming of new content partners to the platform.
"The launch of BritBox promises even greater programming choice and we cannot wait to bring its mix of the best of British TV to our customers as we're sure that it will resonate significantly with them."
Can I Get BritBox on Freesat?
Freesat's new 4K boxes (see our Best Freesat Boxes roundup) support a variety of on-demand streaming apps, such as BBC iPlayer, Netflix, and now – BritBox, which you will be able to find as an app on your device.
Many customers, however, still have the older Humax Freesat boxes (which are no longer manufactured) – which, unfortunately, won't get the BritBox app for the time being.
Freesat have told us that they would have loved to add BritBox to the older boxes, but the hardware on those devices cannot support some of the newer apps.