Father's Day in the UK is on June 21 this year, and if you're looking for a few ideas on how to spoil the dad in your life – we've got some.
Naturally, we focused on gifts related to tech, gadgets and streaming TV – with prices that start at just £12.99, so you can find something nice even if you're looking to save money (and being a UK money blogger, I do urge you to only buy within your means).
So without further ado – let's look at some cool gadgets that fathers love… (Oh, and if you want to buy some of these for YOURSELF – that's OK, we won't tell!)
Do note that some of the links on this page are affiliate links – and using those links to buy products or services may earn us a referral fee.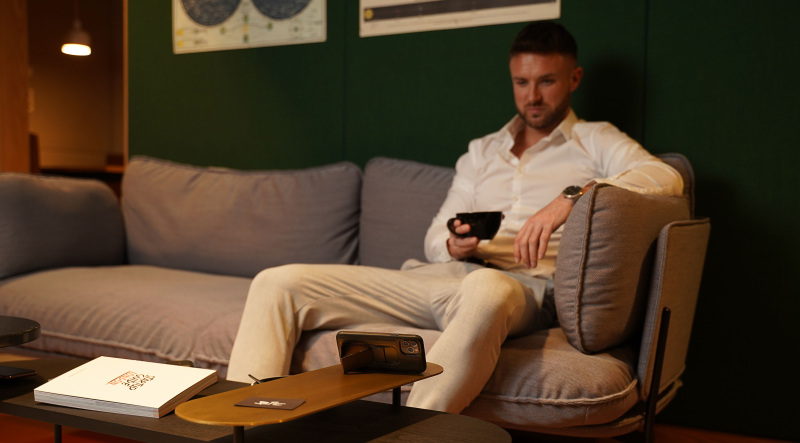 Father's Day Gifts Under £50
Smartphones these days are used for so many things – from selfies to videos to watching Netflix… but let's face it, with phones getting so thin, actually holding them for all these things is becoming a bit… slippery.
In comes the CLCKR – a universal – and multifunctional – smartphone/tablet stand and grip.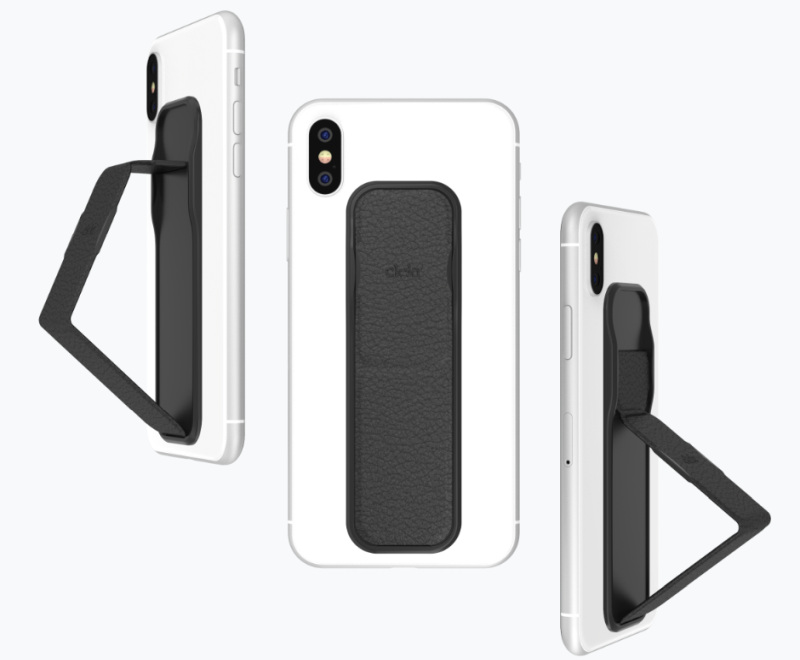 You stick it on the back of your phone (or the phone's case, or a tablet) with a 3M adhesive tape, and can then use it as a stand (so you can easily watch films on your phone – both in portrait and landscape mode), or as a grip, when you're taking selfies.
It's very thin, so it won't add any heft to your phone, and it comes in a variety of colours. And because it's universal, it will fit basically any phone, tablet or case.
---
The more streaming devices you have at home, the more remotes you collect – and then you either have a collection of these spread all over the living room, or hidden and lost between the sofa cushions.
Well, time to help dad get organised, with this LIKEA Remote Control Pocket Organiser.
It sits on your sofa's armrest (works just as well with a TV recliner), has pockets for several devices (including dad's phone), and even has room on top for a cup of tea and a biscuit.
---
NOW TV is Sky's answer to Netflix – a no-contract streaming service, where the content is divided into separate "passes" – for TV programmes, movies, sports and kids. They feature some of the newest programmes from the US, and the latest blockbusters (see our NOW TV review).
The "official" NOW TV prices, as of this writing, are £8.99 a month for the Entertainment Pass, a Sky Cinema pass for £11.99/month, a Sports pass for £33.99/month, a Sports Mobile Pass for £5.99/month and a Kids pass for £3.99/month.


If the father in your life is a TV fan – AND he has a compatible NOW TV streaming device (such as a Samsung/LG Smart TV, a Roku device, and a few others) – then this can be a terrific gift.
The way to buy a NOW TV subscription as a gift is with NOW TV gift cards – which you can buy on Curry's website and then get in the post (or collect in-store). You can choose which content pass you want, and for how long – and can even get a bundle with NOW TV's own streaming stick.
And the best thing – the gift cards are currently even cheaper than subscribing directly. For example, you can get a card with 2 months of the Entertainment Pass for £10 (instead of £17.98), or 1 month of the Sports Pass for £25 (instead of £33.99).
---
The father of all streaming services (pun intended), if you're looking to buy a gift for someone who likes watching TV and somehow DOESN'T have Netflix yet – this is it.
With numerous TV programmes, Netflix originals, movies and even some reality TV, Netflix has something for everyone (see our full Netflix UK review). Do remember that you would also need a streaming device or a Smart TV – but practically any "Smart" device has a Netflix app these days.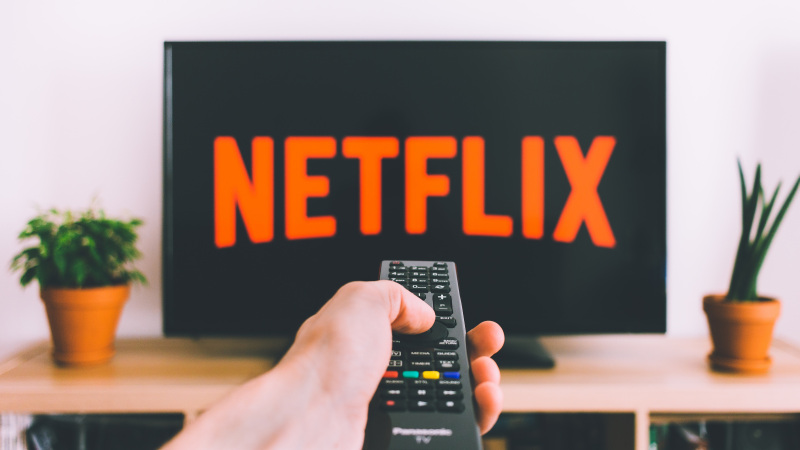 You can either buy digital cards, which you then receive by e-mail (and can forward to the father in question), or buy physical cards that come in the post.
The standard Netflix subscription currently costs £8.99/month, and you can choose gift cards that are worth £15, £25 and £50. You can find official Netflix cards on Startselect (which sends the code instantly via e-mail) or on GAME.
---
While not a streaming TV service, Audible still offers great entertainment, with one of the largest audiobooks collections in the world (We gave it a lot of praise in our Audible UK review).
Prices are the best when you join a monthly subscription, which gives you new audiobook credits each month.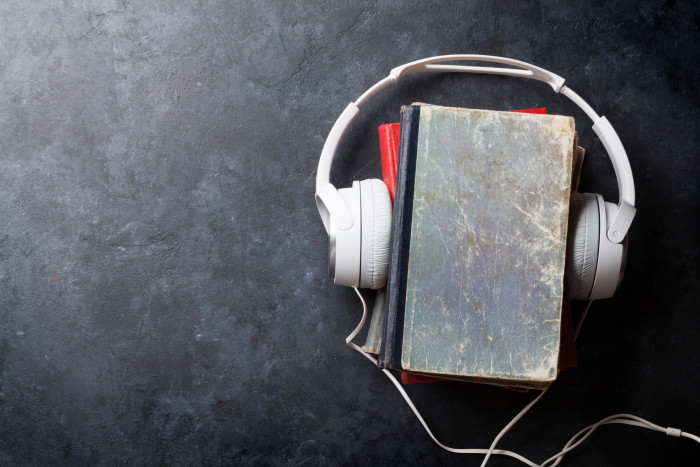 For gift memberships, you choose the number of months you want (with one credit each month) – and it starts from £7.99 for 1 month/1 credit. Your father will then receive an invitation to join Audible with his new membership.
If you prefer, you can also purchase specific audiobooks, and then send those as gifts.
---
The three streaming devices from Roku are excellent streamers (see our Roku comparison here) but the Streaming Stick+ is not only our top choice among the Roku devices, it's also our top streaming device for 2020.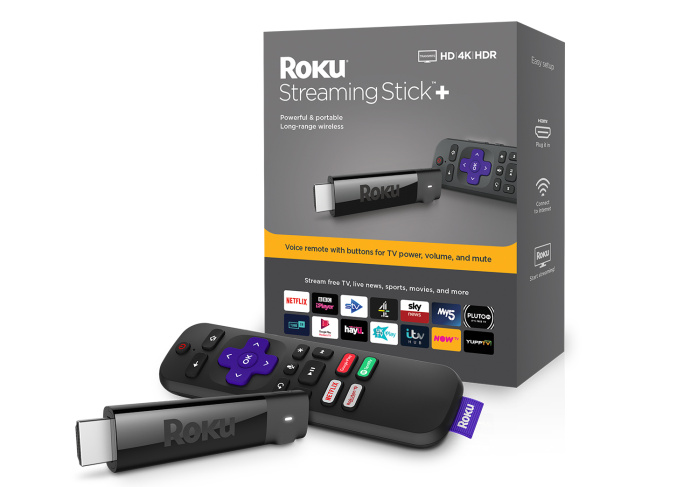 With support for most of the streaming services available in the UK (Netflix, Prime Video, NOW TV, Disney+, BBC iPlayer, and the list goes on and on), a fast and easy to use interface, voice search and 4K/HDR support, this is the ultimate streaming device for someone who's looking to get serious with video on demand.
If that sounds like your father – he would love this. And if you're more into the Amazon Prime Video ecosystem – you can also check the excellent Amazon Fire TV 4K Stick.
---
Father's Day Gifts Under £100
Tablets come in so many shapes, sizes and prices. And while it's hard to beat the iPad in performance and compatibility, it's also quite expensive. So if you want a cheaper tablet, that still has many uses (including video streaming) – the Lenovo Tab E7 is a decent choice.
Of course, at this price you can't expect high-end specs – but at 7″ it's very portable, it has an HD screen (1024 x 600) so it's great for some Netflix streaming on the go (or in bed when dad needs some peace and quiet), and it's fast enough for things like e-mail and web browsing.
---
Dad keeps complaining about his bad back, and getting him a new TV recliner is too much of a hassle? Here's the next best thing – a back massager that sits ON TOP of any chair/sofa.
This model comes with four deep kneading massage nodes that travel up and down the back, with three separate massage zones – full back, upper back and lower back.
And the best thing – it has an optional heating function, which can help soothe muscle pain . Watching TV never felt this good!
---
Father's Day Gifts Under £150
True wireless earphones are all the rage these days – without any cables, they connect to your phone, computer, or any other device that supports Bluetooth (even your TV/soundbar, if they're compatible), giving you the freedom to listen and move around freely.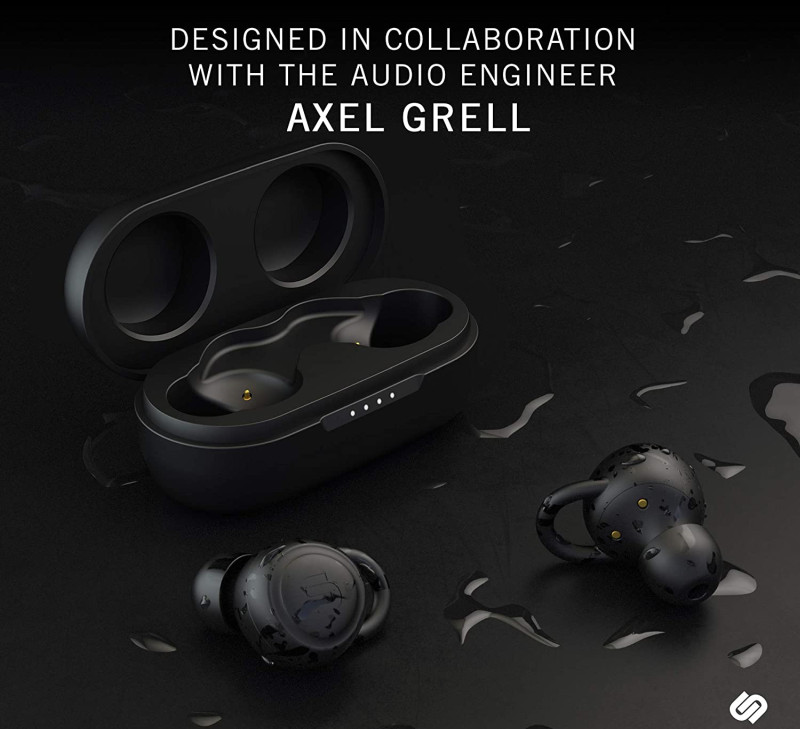 The "Athens" earphones, from Swedish audio brand Urbanista, are a truly excellent choice, especially for someone who's into sports – they fit in the ear perfectly even if you're running outside, they're waterproof (so no worries about the rain), and they have a microphone, so you can take calls from your Android/iPhone or use voice control with Siri/Google's Assistant.
The sound quality is top-notch, especially for fans of strong bass, and the battery lasts for up to 8 hours without re-charging. The small carrying case holds three more charges, for a total of 32 hours of playtime without needing a power outlet.
See our in-depth Urbanista Athens review.
You can buy them directly from Urbanista, or on Amazon.
---
Creative has been in the audio industry for almost 40 years – so they know a thing or two about sound. Therefore, their SXFI Air headphones have some very unique tricks up their sleeve – and not just for music, but for movies and games as well.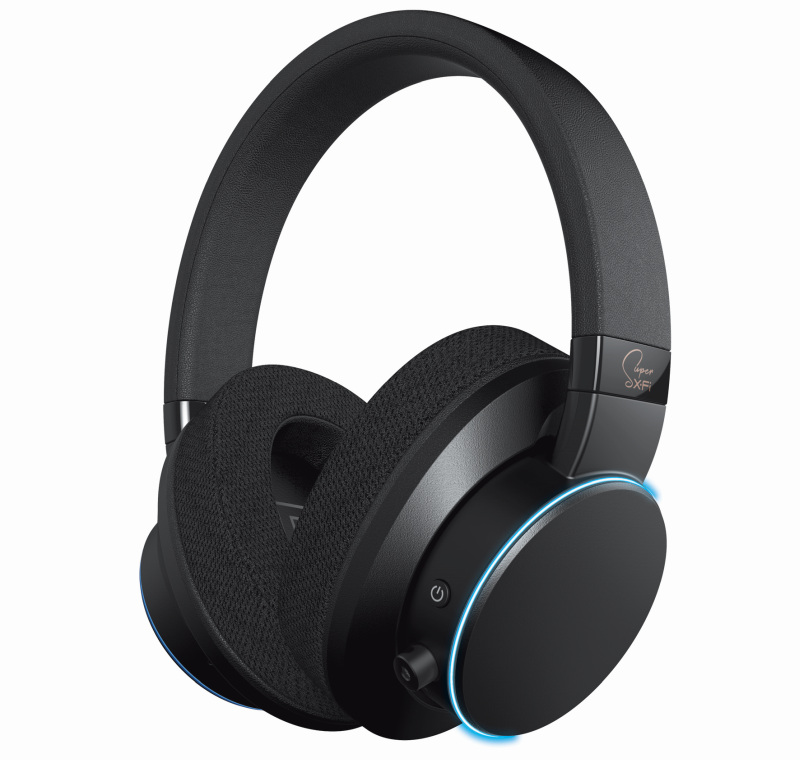 The secret lies in the Super X-FI technology – before you start using these headphones, you use an app to take pictures of your face and your ears. With that, the app creates a personalised profile, that will custom-fit your audio experience.
This lets the headphones expand the field of sound in your ears – and it almost feels like the sound is coming from a set of speakers all around you, instead of just two earcups on your head. That's perfect for gaming and for watching movies, as you get a "holographic" 7.1 surround-sound experience.
You can use the SXFI Air wirelessly with your iPhone or Android phone, or connect them to a PC/MAC, or a Playstation/Nintendo Switch – with the supplied USB dongle and a cable. They also have a detachable microphone, for phone calls and video chats. (See our full review of the SXFI Air headphones)
---
It's hard to beat free TV – and that's just what you get with all the Freeview channels. And while, yes, all modern TVs in the UK already have a Freeview tuner built-in, if your father is an avid watcher, he might want something a bit more sophisticated, plus the ability to record his favourite programmes.
That's where the Manhattan T3-R comes in: it's our top choice among the best Freeview boxes, with the ability to record up to 300 hours (on the 500GB version), a very easy and easy to use interface, "Smart" recordings and the ability to record a full series automatically (in HD when available), and even 4K/HDR support (which is currently only good for YouTube – but might get more supported content in the future).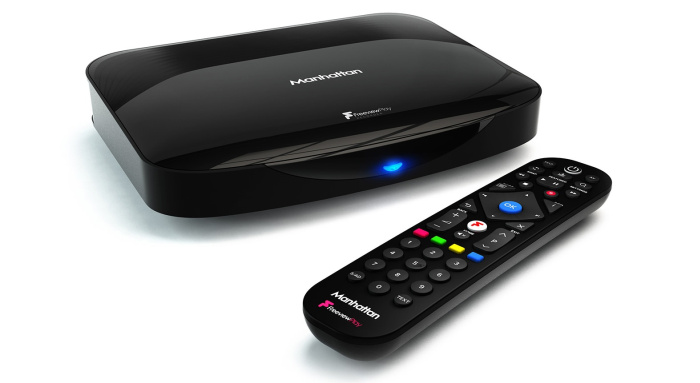 The T3-R also comes with a bunch of catch-up TV apps, such as BBC iPlayer and ITV Hub, so it's also a video streaming device. It doesn't have the pay-TV streaming services like Netflix and NOW TV for now, so it can't fully replace a streamer – but it's close. Read our full in-depth review of the Manhattan T3-R here.
---
Happy Father's Day!