Father's Day in the UK is on June 19 this year, and if you're looking for a few ideas on how to spoil the dad in your life – we've got some.
Naturally, we focused on gifts related to tech, gadgets and streaming TV, in a wide variety of price points – so you can find something even if you're looking to save this year.
So without further ado – let's look at some cool gadgets that fathers love… (Oh, and if you want to buy some of these for YOURSELF – that's OK, we won't tell!)
---
Amazon Fire TV Stick 4K Max
I'm a big fan of Amazon's Fire TV sticks, and the 4K Max is their most advanced stick to date – see my full Fire TV 4K Max review.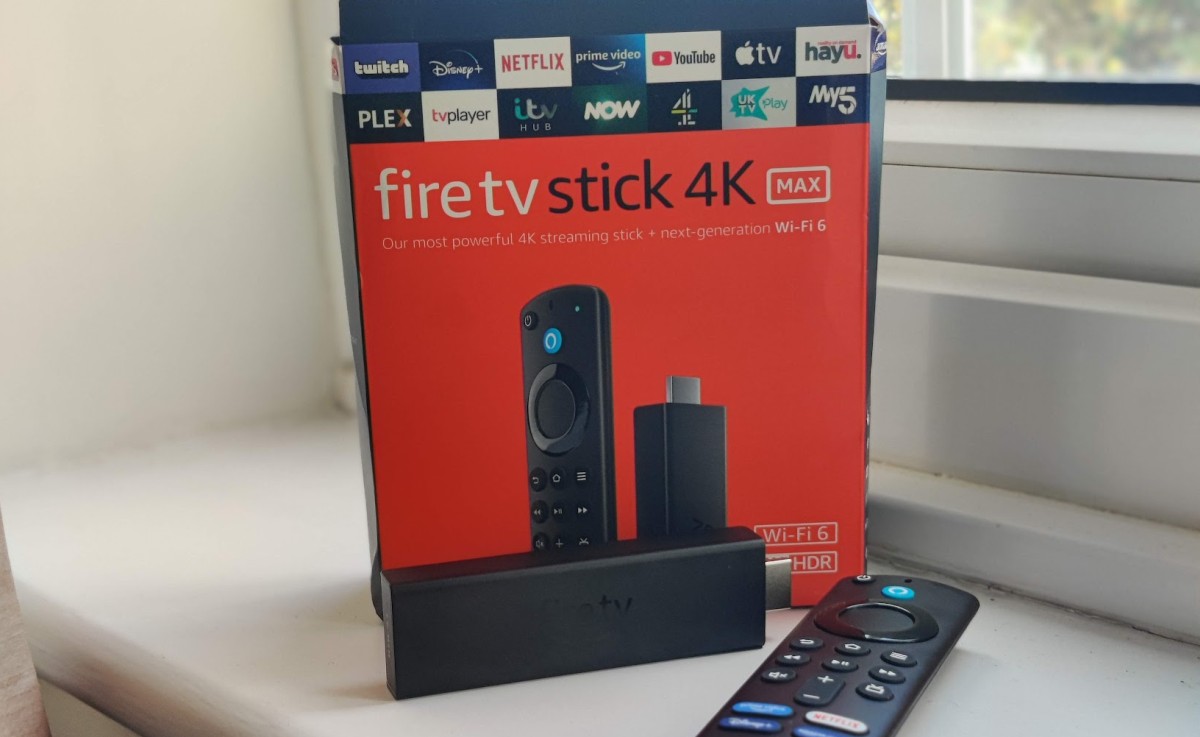 Its interface is speedy and very responsive (thanks to a powerful CPU), and it supports almost every streaming service in the UK, along with hundreds of additional apps (and even games) – see my Fire TV apps recommendations.
If you're looking for the ultimate streaming stick to give as a gift – you can't go wrong with this one. 
Cheaper Alternative: Fire TV Stick Lite. It only supports HD (no 4K), and it's not as fast – but it still supports the Fire TV's huge app and streaming library.
Roku Streaming Stick 4K
The newest 4K streaming stick from Roku is just as fast and powerful as the Fire TV stick – with the main difference being the operating system.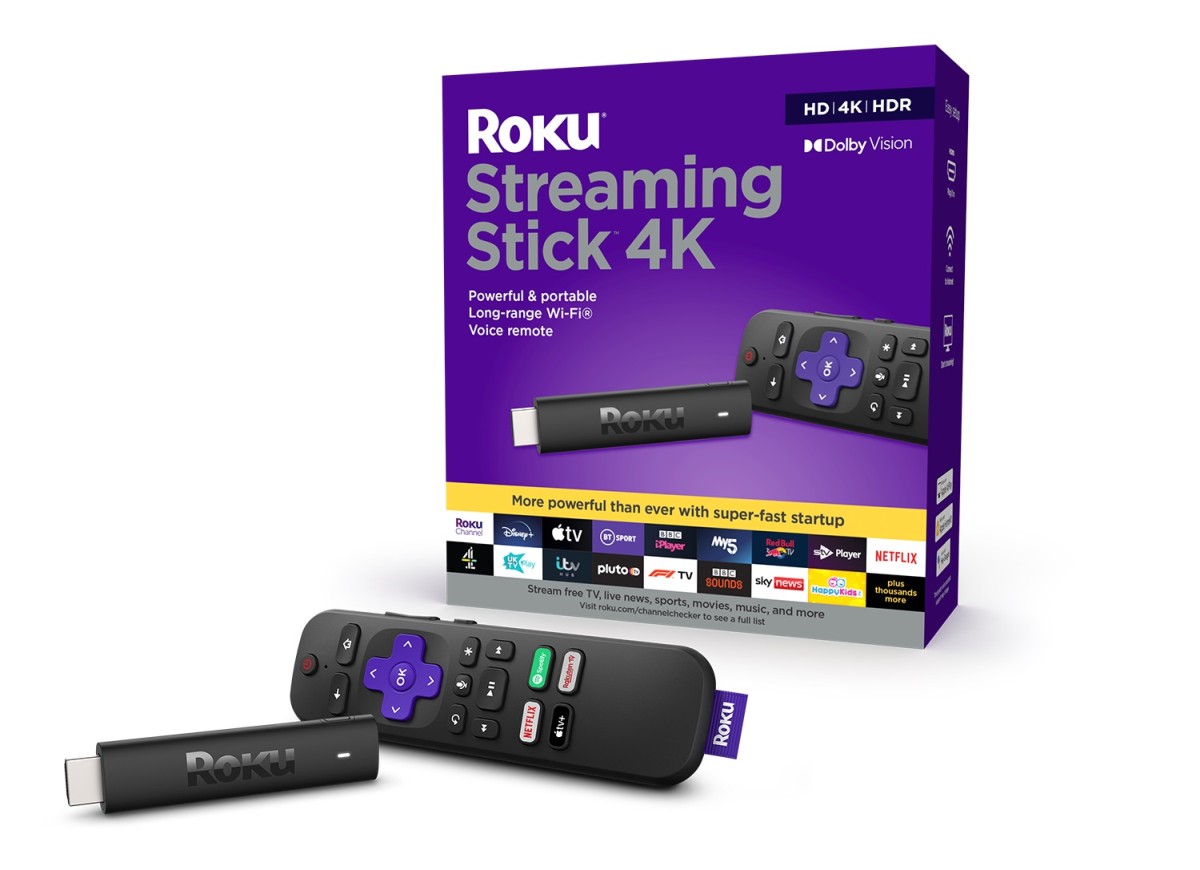 Roku's OS is simpler and easier to use, with a grid of streaming channels and apps that you just need to choose from. If you're buying for someone who wants to get into the streaming world, but isn't very technically minded – the Roku sticks are a great starting point.
Cheaper Alternative: Roku Express. The entry-level streaming device from Roku – it only supports HD, and it's not as fast – but it features the same simple interface and wide app/streaming support.
Roku Streambar
If you want something a bit more unique, the Streambar combines a 4K streaming device with a compact soundbar (see our Streambar review).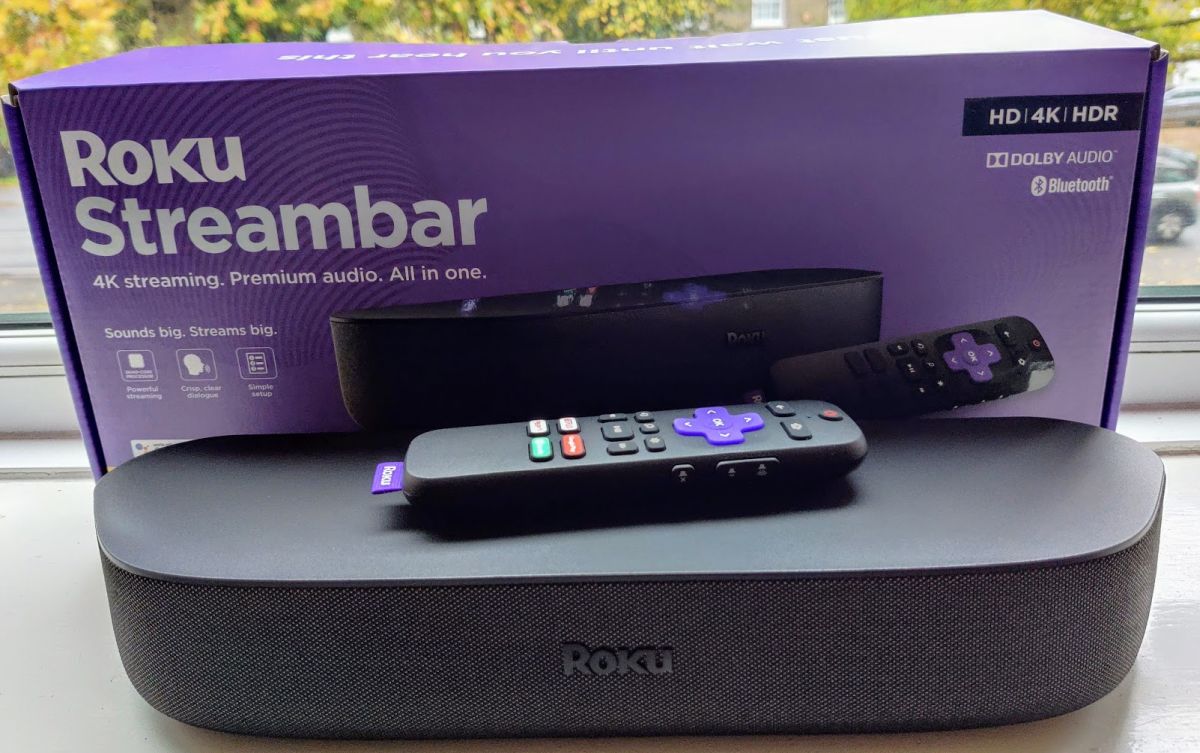 For the price, and its size, the Roku Streambar is surprisingly good, with powerful sound that fills the room. And, it has Roku's easy to use interface already built-in.
Manhattan T3-R Freeview Play Recorder
It's hard to beat free TV – and that's just what you get with all the Freeview channels. And while, yes, all modern TVs in the UK already have a Freeview tuner built-in, if your father is an avid watcher, he might want something a bit more sophisticated, plus the ability to record his favourite programmes.
That's where the Manhattan T3-R comes in: it's our top choice among the best Freeview boxes, with the ability to record up to 300 hours (on the 500GB version), a very easy and easy to use interface, "Smart" recordings and the ability to record a full series automatically (in HD when available), and even 4K/HDR support (which is currently only good for YouTube and some content on iPlayer – but might get more supported content in the future).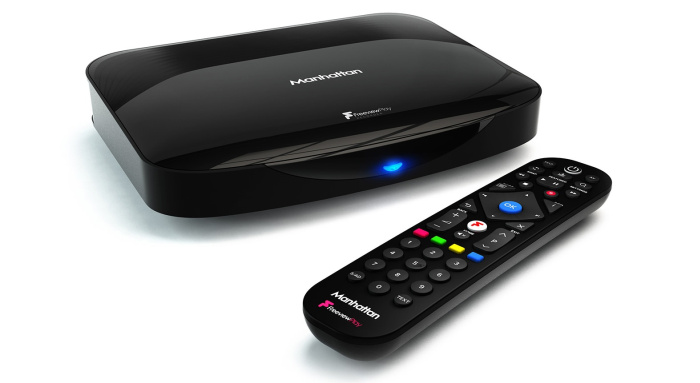 The T3-R also comes with a bunch of catch-up TV apps, such as BBC iPlayer and ITV Hub, so it's also a video streaming device. It doesn't have the pay-TV streaming services like Netflix and NOW for now, so it can't fully replace a streamer – but it's close. Read our full in-depth review of the Manhattan T3-R here.
Amazon eero Pro 6 Router
We all have routers that we get from our ISPs at home, and those are – usually – OK. But here's a dirty little secret: those routers are not very good.
Sure, they might be fine if you live in a tiny flat and only use WiFi to connect just a few devices.
But if you live in a bigger house, and if you have lots of devices at home (smartphones, streaming devices, tablets, smart TVs – hey, even some refrigerators connect To WiFi these days!), then your free ISP hub is going to struggle.
This is where Amazon's eero routers come in: they're super easy to install, they come with a long list of security and filtering features (though, sadly, some require an extra monthly subscription), and they'll improve WiFi range in your house considerably.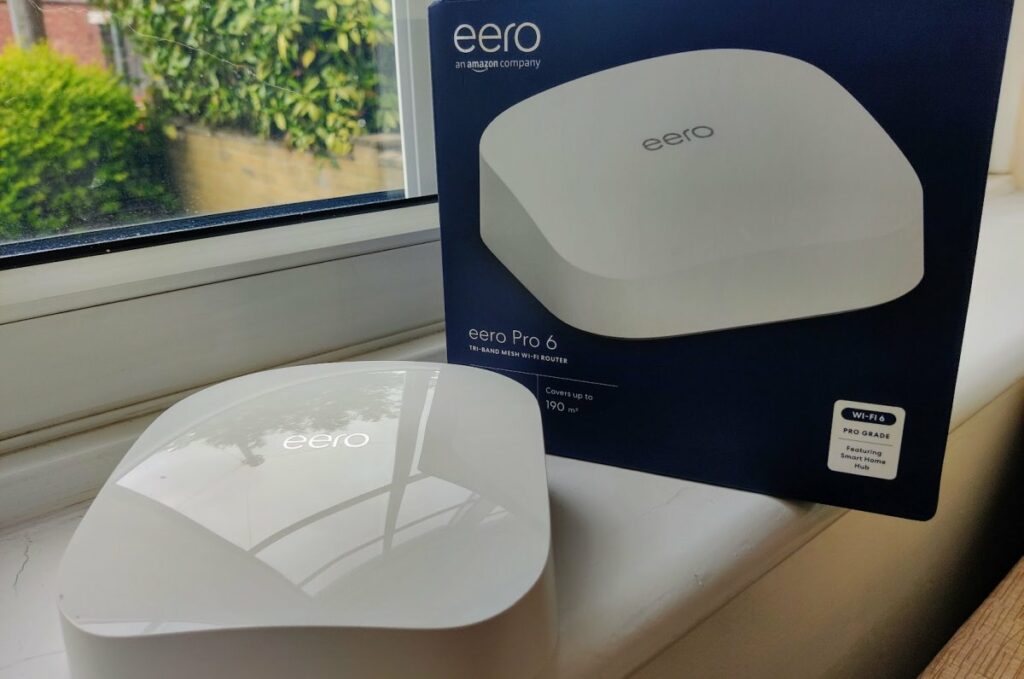 The eero Pro 6 offers the best balance of price (which was recently reduced) and features: it covers up to 190 m² and supports speeds up to a gigabit. So if you want to improve WiFi connectivity for your dad – this is an interesting idea.
The father of all streaming services (pun intended), if you're looking to buy a gift for someone who likes watching TV and somehow DOESN'T have Netflix yet – this is it.
With numerous TV programmes, Netflix originals, movies and even some reality TV, Netflix has something for everyone (see our full Netflix UK review). Do remember that you would also need a streaming device or a Smart TV – but practically any "Smart" device has a Netflix app these days.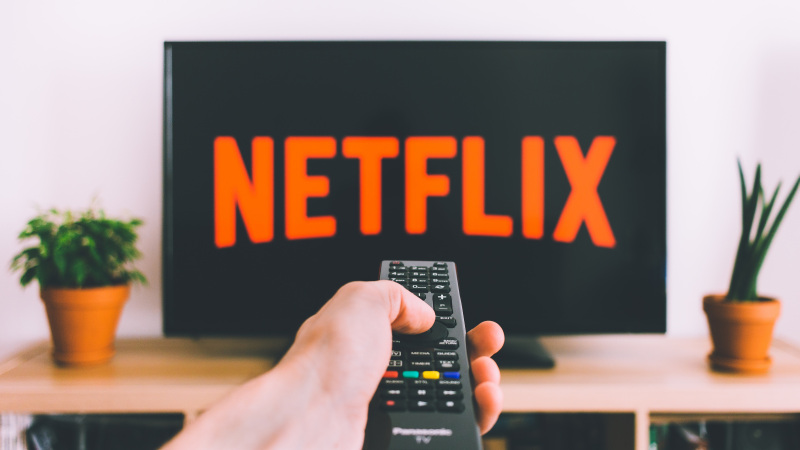 You can either buy digital cards, which you then receive by e-mail (and can forward to the father in question), or buy physical cards that come in the post.
The standard Netflix subscription currently costs £9.99/month, and you can choose gift cards that are worth between £15 and £200. You can find official Netflix cards on Startselect (which sends the code instantly via e-mail).
---
While not a streaming TV service, Audible still offers great entertainment, with one of the largest audiobook collections in the world (We gave it a lot of praise in our Audible UK review).
Prices are the best when you join a monthly subscription, which gives you new audiobook credits each month.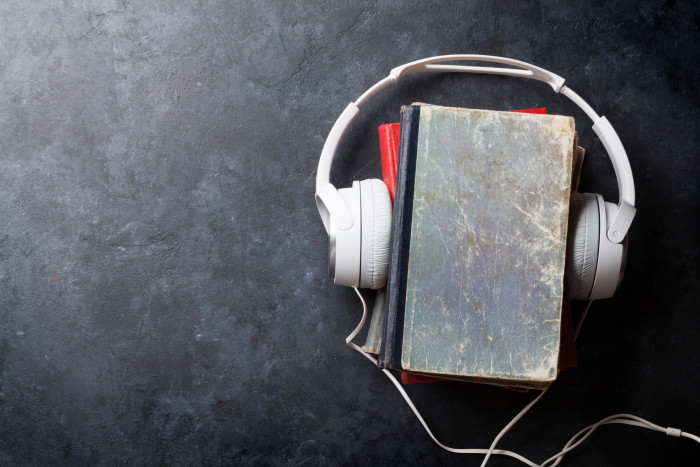 For gift memberships, you choose the number of months you want (with one credit each month) – and it starts from £7.99 for 1 month/1 credit. Your father will then receive an invitation to join Audible with his new membership.
If you prefer, you can also purchase specific audiobooks, and then send those as gifts.
Soundcore Liberty 3 Pro Earphones
Excellent true wireless earphones with top-notch audio quality and Active Noise Cancellation (so they're perfect when you're watching something on the train or even on a flight) – and almost endless customisation options. See our Liberty 3 Pro review.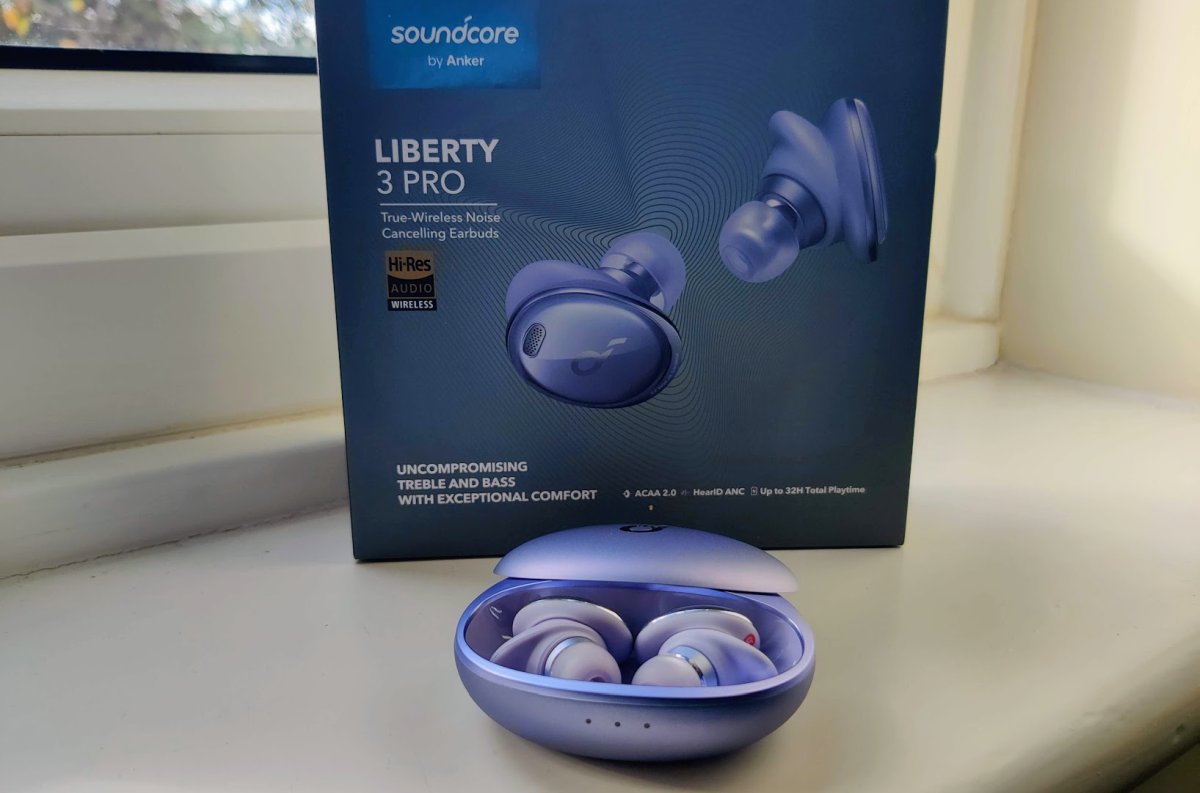 They're not very cheap – but you're getting A LOT for your money, and they come in four colours – so can be a great gift. 
Soundcore Frames
If you want a special gift for music-loving dads who have everything – Audio Glasses are certainly a novelty and a new exciting category.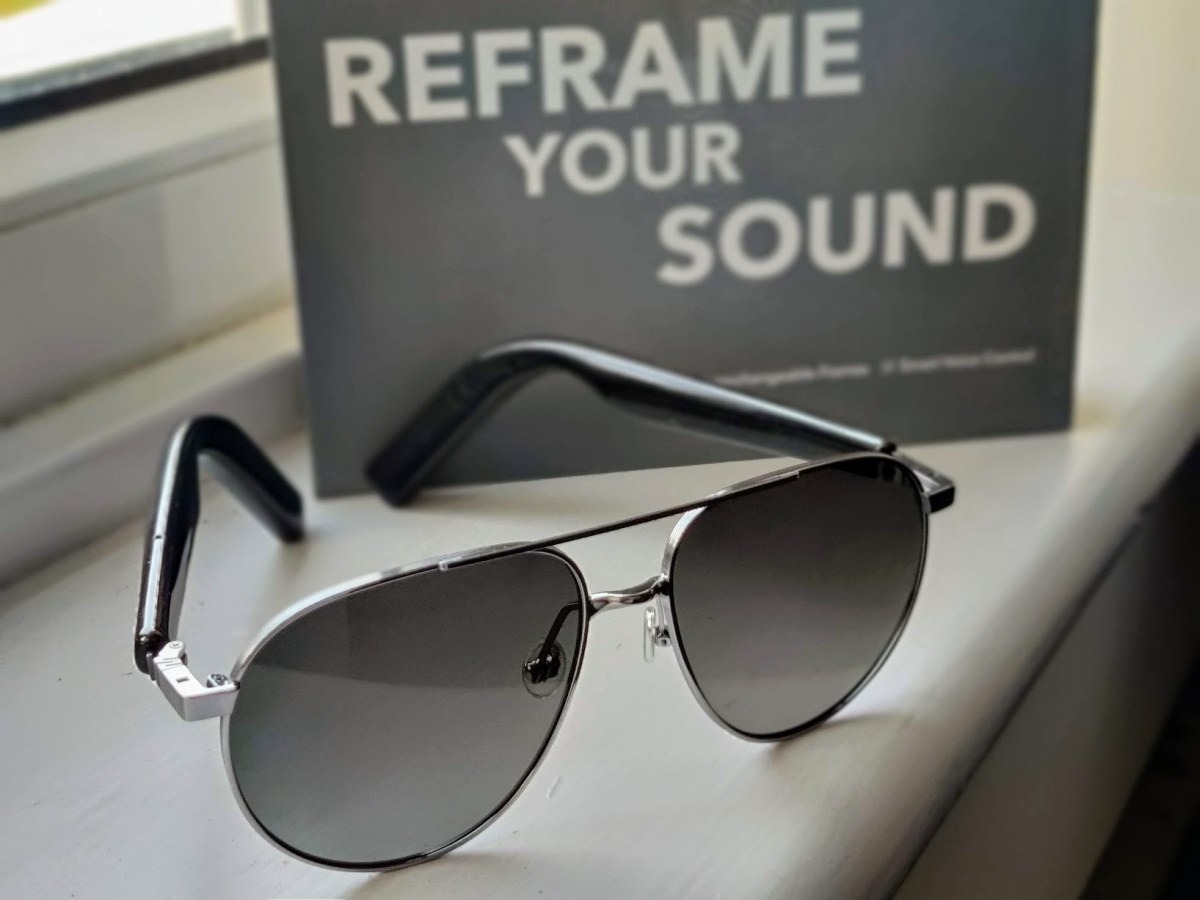 The Frames are glasses with integrated true wireless speakers and interchangeable frames (mostly sunglasses, but also blue light blocking frames), that you connect to via Bluetooth.
The person who gets these will enjoy decent audio quality, excellent voice calling capabilities, and the ability to just look cool with a unique fashionable gadget on their head. See our Soundcore Frames review.
Creative Stage 360 Soundbar
Soundbars have been making a lot of progress in recent years, and the Stage 360 from Creative is an excellent example: it supports Dolby Atmos, it gives powerful, expansive sound that truly fills your living room – almost turning it into a movie theatre – and it comes with a subwoofer.
However – it's quite affordable, for what it offers. See our Stage 360 review.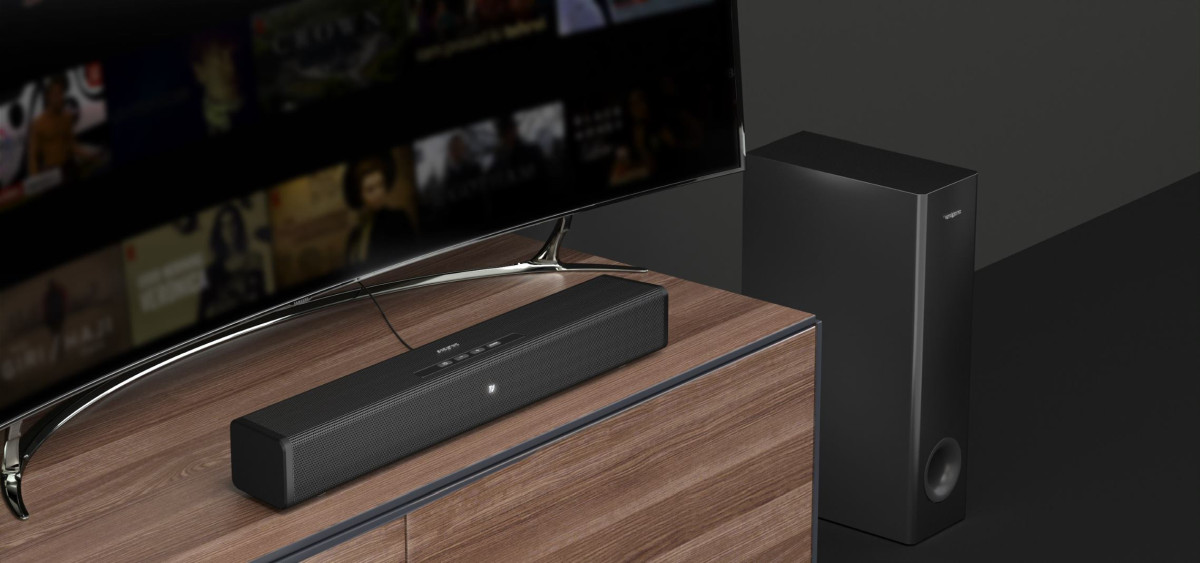 It's compact, so can easily be fitted under a TV – therefore it's great as a gift if you know your dad has enough space on the TV cabinet.
Lovebox Messenger Box
There's no abundance of ways to send messages to loved ones these days, most of which involve our smartphones. But there's nothing unique about that – and that's where The Lovebox comes in.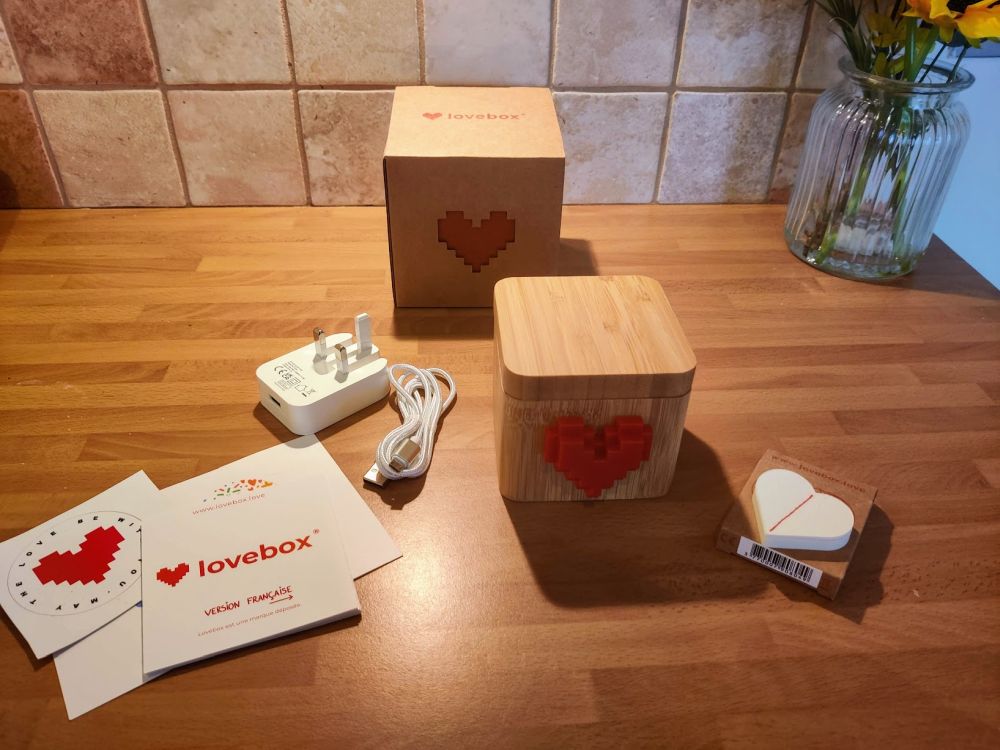 It's a WiFi-connected wooden box with a colour display hidden underneath its cover, and a big red heart attached to its front (you can buy additional heart designs). And yes, that small box is a unique messaging device that's perfect for parents (or other loved ones).
Once you give your father the box, he's supposed to put it on his desk. Then, using a passcode and an app on YOUR phone, you can send him virtual love notes with stickers, emoji, personal drawings and even photos. Once the box gets the message, that heart on the front starts spinning – and when the lid is lifted, the person can see the message you sent.
If he then spins the heart – the app on your phone will show you a "rain of hearts".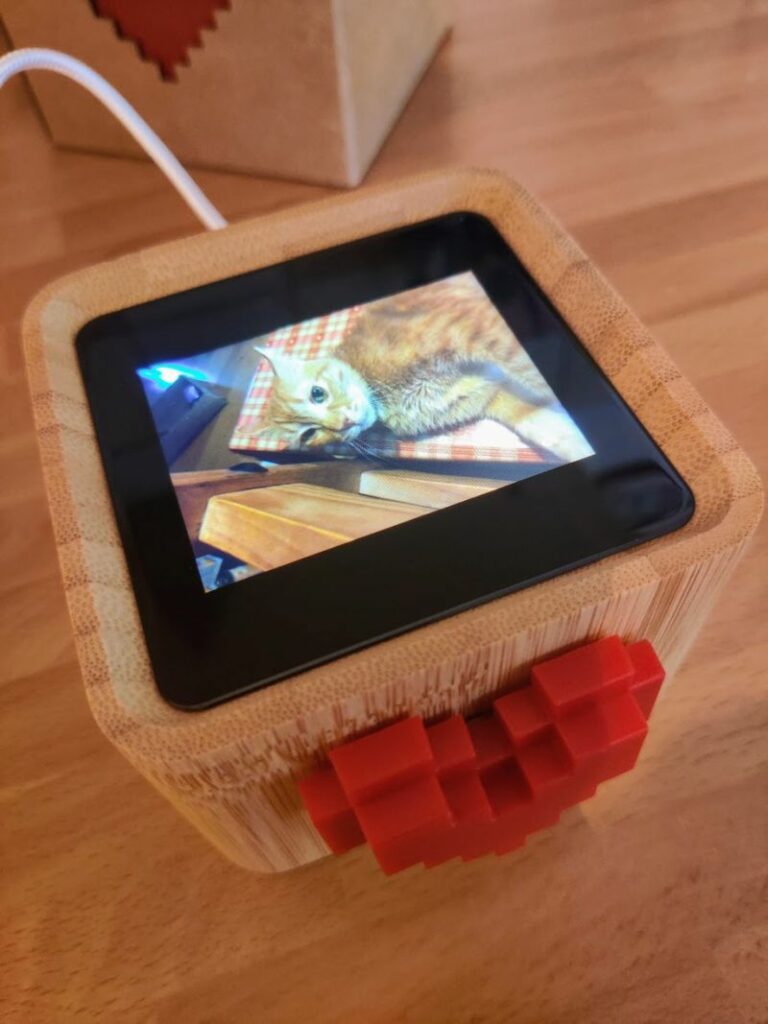 I know, it sounds silly at first – there's nothing there you can't send through a messaging app on your smartphone. But, having used it for a few months, there's something truly special here – the fact that the message is only shown once, the fact that only the person with the passcode can send you messages (multiple kids can have and use the code, of course), and that spinning heart that makes it all feel a bit more physical – it's truly an experience that reinvents love notes.
That being said, it's a bit expensive for what it is (there's also a slightly cheaper version with a black and white screen) – but if you're willing to spend that amount on your loved one, this is a very original gift.
Amazon Fire HD 10 Tablet
Tablets are great media-consumption devices – and the Fire HD 10, with its very affordable pricing, is a great gift idea.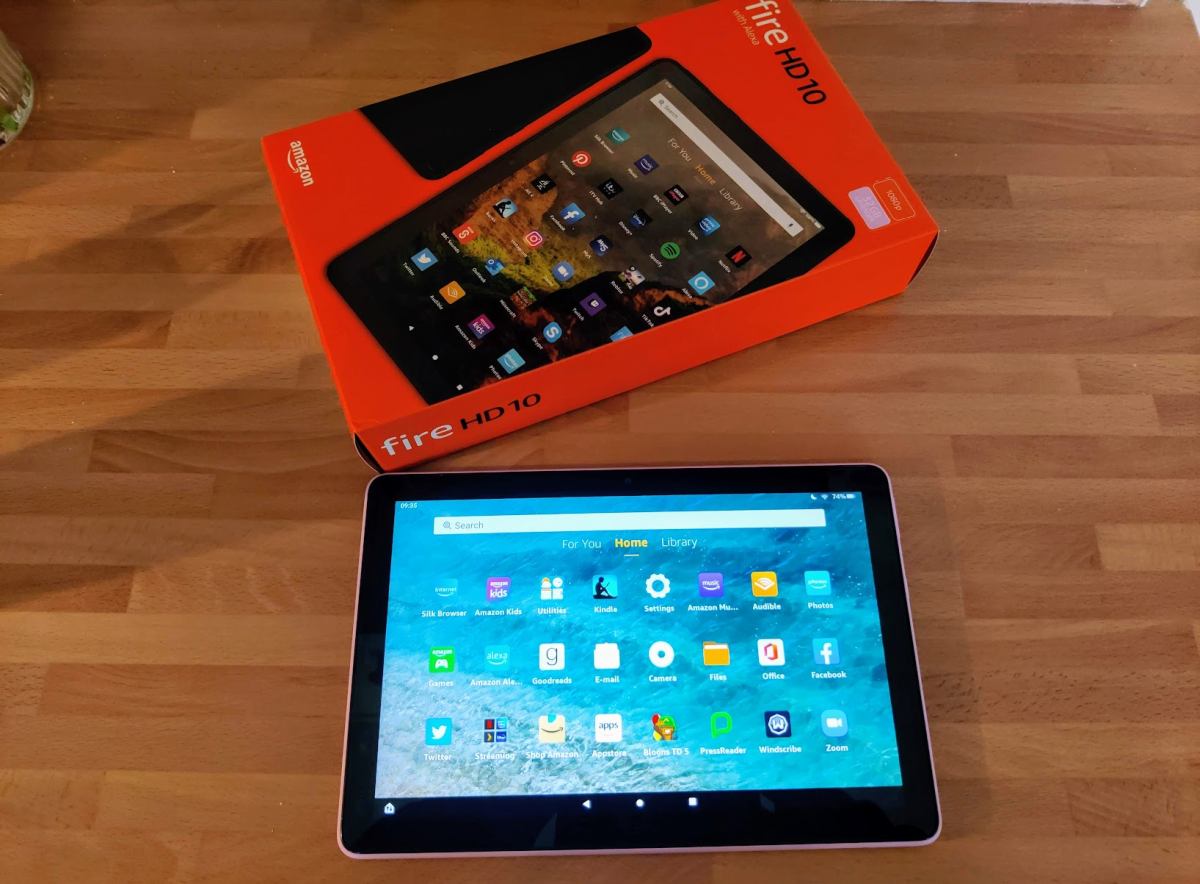 It's an excellent tablet for watching videos, casual gaming and simple productivity apps. The lack of a proper Google app store is the main downside, but you still get most of the major streaming services and games on the Amazon app store. See our Fire HD 10 review.
Dad keeps complaining about his bad back, and getting him a new TV recliner is too much of a hassle? Here's the next best thing – a back massager that sits ON TOP of any chair/sofa.
This model comes with four deep kneading massage nodes that travel up and down the back, with three separate massage zones – full back, upper back and lower back.
And the best thing – it has an optional heating function, which can help soothe muscle pain . Watching TV never felt this good!
Happy Father's Day!