Amazon Prime Day 2020 is here! Pushed back from July because of this crazy year we're having, Amazon's big sale day is finally here – a month before the NEXT sale day, Black Friday.
And although it's called Prime Day, we're actually getting two days October 13 and 14 – with lots of deals for us TV and streaming lovers.
Of course, the tricky bit is to sort out the good offers – so I'm here to help. Remember though, while there are good bargains to be had, it's important to keep in mind that not every "Sale!" you see is necessarily the best price, so it's always a good idea to check around.
And don't forget – in order to take part in the Prime Day sales and offers, you need to be an Amazon Prime subscriber. Prime usually costs either £79/year or £7.99/month (which comes down to £95.88/year), and you get free next day shipping, a big library of movies and TV shows via Prime Instant Video, and a number of other perks.
But you can also get a 30-days free trial for Prime – so you can use that for the special deals, and then cancel if you don't want it anymore.
Streaming Devices
Streaming content via the internet is the cornerstone of TV cord cutting, with services such as Netflix and Amazon Prime Video. But if you want to watch these services on your telly, you need a streamer (or a Smart TV).
And while Smart TVs are getting better and better, sometimes you don't want to replace your TV (or your Smart TV's streaming interface is just too slow and annoying). For those cases, a stand-alone streamer is an excellent choice.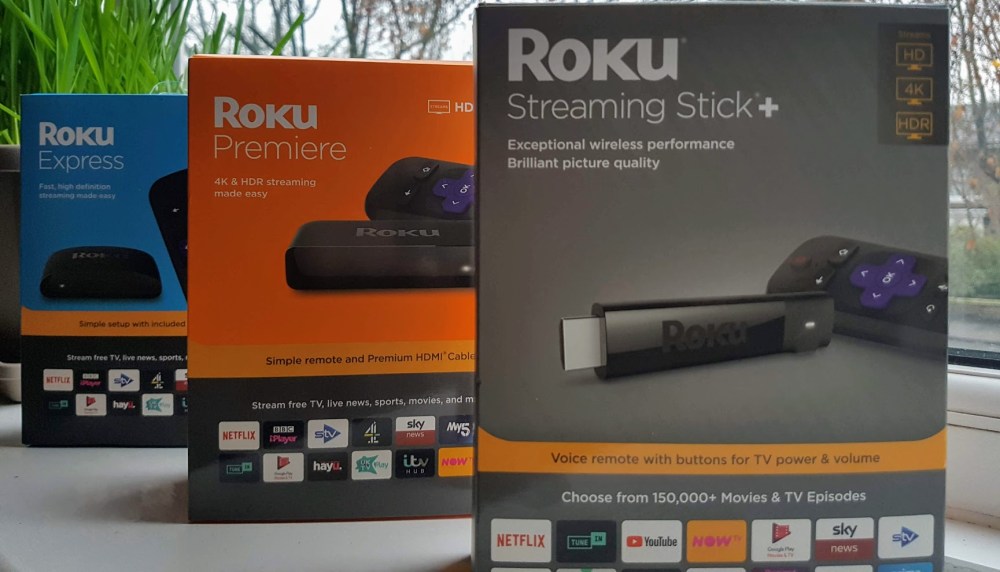 Roku Streaming Devices On Sale
The three streaming devices from Roku are excellent streamers (with the Stick+ being our top UK streaming device for 2020). And with the recent launch of the free Roku Channel – the Roku deal got even better.
If you're still waiting to jump on board the Roku wagon, all three of the devices are now on a Prime Day sale (Not sure which one to get? See our Roku comparison) –
Amazon Fire TV 4K Stick (Lightning Deal)
Amazon's excellent 4K Fire TV Stick is on a lightning deal sale – which means it might end earlier than expected. But if you can get it – this is a great price.
Amazon Fire TV Cube
Some of Amazon's own Fire TV Sticks are not on sale at the moment – but the Amazon Fire TV Cube is!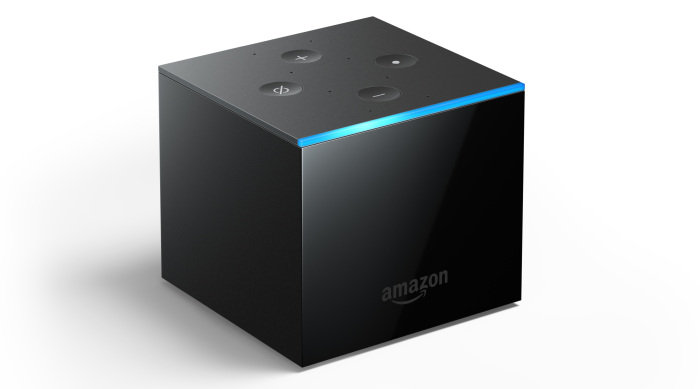 The Cube combines a 4K Fire TV streaming device with an Alexa Echo speaker, so you can use Amazon's assistant to control your TV, your streaming, AND talk it and ask it questions, just like with other Echo devices.
Smart/Streaming TVs – Up To 30% Off
If you're in the market for a new telly – Prime Day has some sweet deals. At this day and age, you should really buy a Smart TV – it makes things a lot easier when Netflix and similar apps are right there, built into your TV. And, unless you really need to save money, it's also a good idea to buy a 4K TV which is almost a standard these days.
For Prime Day, Amazon are offering up to 30% off a large selection of TVs from Samsung, LG, Philips and more.
Tablets And iPads
While on the go, many of us use our phones to watch videos these days. But a tablet can be an even better option, in the car or when you go on holiday. For Prime Day, Amazon have some deep discounts on their own Fire Tablets, as well as tablets – and even iPads – from other companies.
All-new Fire 7 Tablet: If you're looking for an entry-level tablet, it's hard to beat this price. The Fire 7 Tablet from Amazon has a 7″ display, 16GB or 32GB of internal storage, and two cameras. The apps come from Amazon's own App Store, where you'll find most (but not all) of the Android apps that are also available on Google's Play Store. Also note that the resolution is 1024 x 600 – so it's not Full HD.
Fire HD 8 Tablet: A step up from the 7 version, the new Fire HD 8 is 30% faster than previous models, 12 hours of battery life, and and HD (but not Full HD) resolution of 1280 x 800.
Fire HD 10 Tablet: If you want to go Full HD, this is an excellent – and very affordable – choice, at almost half the price for Prime Day. The screen is bigger at 10.1″, it has a Full HD resolution (1920 x 1200), and would be perfect for streaming from services like Netflix and BBC iPlayer.
Samsung Galaxy Tab A8: If you prefer an Android tablet (and not Amazon's version of Android), then this budget tablet from Samsung is a decent choice, with an 8″ screen, 32GB of storage, and a resolution of 1280×800.
Apple iPad Air (Previous Model): While this is not the most recent iPad Air, at this price you get incredible value for money. At 10.5″, 64GB of storage and up to 10 hours of battery life, you can't really go wrong with an iPad.
See more Prime Day tablet deals via this link.
TV, Movies And Music Discounts And Trials
From TV shows and movies to music and even books – there are some excellent Prime Day deals on streaming entertainment.
6 Premium TV Channels For 99p/m
Amazon Channels is an add-on service for Prime subscribers, launched in the UK a couple of years ago, where you can pick and choose additional premium channels to subscribe to for a monthly fee.
For Prime Day, you can get six of these channels for just 99p/month (each), for up to three months.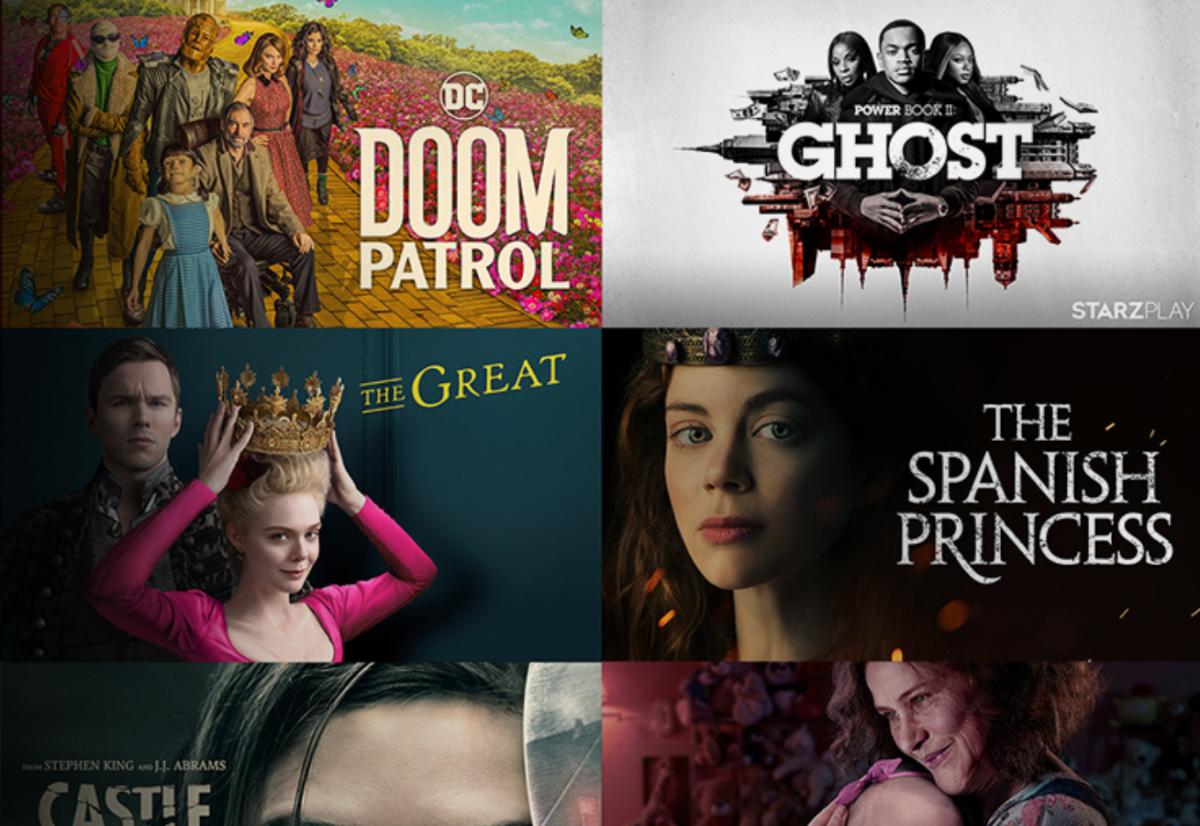 The includes channels are:
StarzPlay – With TV programmes and films from the premium American cable channel Starz, such as Powerbook II: Ghost, Pennyworth, Castlerock and more. 99p for the first three months, then £4.99/month.
Discovery Channel – Mostly nature and science shows, such as Gold Rush, Alaskan Bush People and Deadliest Catch. 99p for the first three months, then £4.99/month.
History Play: Documentaries and dramatisation, helping you learn about the history of the world and the world itself. With shows such as The Curse of Oad Island, Storage Wars, The Unexplained with William Shatner and more. 99p for the first three months, then £4.99/month.
Acorn.TV: A channel that specialises in content from Great Britain, Ireland, Australia and New Zealand, with new originals and old classics, such as Queens of Mystery, Foyle's War and more. 99p for the first three months, then £4.99/month.
BFI Player – Critically acclaimed and classic movies, hand-picked by the British Film Institute. 99p for the first three months, then £4.99/month.
Crime+Investigation PLAY: True crime documentaries and dramas, such as Robbie Coltrane's Critical Evidence and Homicide Hunter and more. 99p for the first three months, then £3.99/month.
Amazon Music Unlimited – 4 Months For £0.99 / Free With Echo Dot
As an Amazon Prime subscriber, you get access to Prime Music – a limited library of two million songs you can listen to for free. Above that, however, there's Amazon Music Unlimited, which is Amazon's answer to Spotify and its rivals.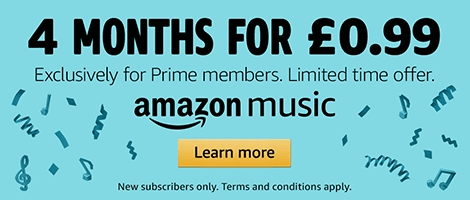 With 50+ million songs, curated playlists and special prices for Prime subscribers (and Amazon Echo owners), it's not a bad choice – but what better way to test it out for yourself, for four months – for only £0.99.
But wait, there's another unique Prime Day Deal: If you buy an Echo Dot, you can get Amazon Music Unlimited for FREE – for 6 months.
Rent Popular Movies For Up To 50% Off
In addition to Amazon Prime Video which you get with a Prime subscription, you can also buy movies and TV programmes on demand. Amazon Video offers a vast library of movies (both new and old) that you can rent and stream for 48 hours.
Ahead of Prime Day, some of the most popular choices are available to rent – or purchase – at a discount
Free Kindle Unlimited Books Library For 3 Months
Amazon's Kindle Unlimited is a huge library of over 1 million books and audiobooks that you can read on any device with a Kindle app (so – Android phones and tablets, iPhones, iPads and Amazon's own Kindle devices.). Additionally, there's a rotating selection of popular magazines to read as part of your subscription.
For Prime Day, you can now get a free, three-month trial of Kindle Unlimited (it's £7.99/month after that, so don't forget to cancel if you don't plan to keep it.)