Amazon Prime Day 2019 is here! Forget Black Friday – in recent years, Amazon have created their own holiday full of deals and cheap items and services – Prime Day.
And this year, they decided to ditch the day… and go for two days, on July 15 and 16, and there are plenty of good deals for us TV lovers.
Of course, the tricky bit is to sort out the good offers – so I'm here to help. Remember though, while there are good bargains to be had, it's important to keep in mind that not every "Sale!" you see is necessarily the best price, so it's always a good idea to check around.
Plus, never buy things you don't need, just because they're on sale.
And don't forget – in order to take part in the Prime Day sales and offers, you need to be an Amazon Prime subscriber. Prime usually costs either £79/year or £7.99/month (which comes down to £95.88/year), and you get free next day shipping, a big library of movies and TV shows via Prime Instant Video, and a number of other perks. However…
Amazon Prime £20 Discount
Amazon rarely gives discounts on the annual cost of Amazon Prime – it only happens once or twice a year. So this is it…
Until July 16, you can get a year of Amazon Prime for £59 instead of £79.
If you're not sure whether Amazon Prime is for you, you can still take part in the Prime Day celebrations, by getting a free 30-days trial via this link.
Now that you're all set with Prime, let's move on to some more bargains.
Streaming Devices
Streaming content via the internet is the cornerstone of TV cord cutting, with services such as Netflix and Amazon Prime Video. But if you want to watch these services on your telly, you need a streamer (or a Smart TV).
And while Smart TVs are getting better and better, sometimes you don't want to replace your TV (or your Smart TV's streaming interface is just too slow and annoying). For those cases, a stand-alone streamer is an excellent choice.
Amazon Fire TV Stick 4K – 50% Off
Amazon's best streaming device to date, the 4K Fire TV stick supports Ultra HD, Dolby Vision, HDR, and HDR10+, and it comes with an Alexa-powered voice remote, so you can control the device and search for things with your voice.
It supports thousands of apps, and most of the big UK streaming services (but doesn't support NOW TV).
For Prime Day, Amazon are selling the Fire TV 4K for an amazing price – it's actually cheaper than the regular price of the non-4K version.
And if you want something even cheaper – they're also selling the Amazon Fire TV HD version (so no 4K) with the same discount.
Sony Playstation 4 Pro 1TB + Red Dead Redemption 2
While the PS4 Pro is obviously much more than a streaming device, it's also excellent as a streamer AND a gaming machine, with most of the major UK TV streaming apps (Including NOW TV).
On Prime Day, you can get a great price on a bundle that also includes the popular Red Dead Redemption 2 game.
Smart/Streaming TV Set Deals
If you're in the market for a new telly – Prime Day has some sweet deals. At this day and age, you should really buy a Smart TV – it makes things a lot easier when Netflix and similar apps are right there built into your TV. And, unless you really need to save money, it's also a good idea to buy a 4K TV which is almost a standard these days.
Here are some good telly deals for Prime Day 2019:
Samsung UE40NU7120 40-Inch 4K: An UltraHD, HDR 10+ set from one of the leading manufacturers. It has Samsung's "Smart Hub" built-in, with apps for Netflix, Amazon Prime Video, NOW TV, TV-Player and plenty of other streaming media apps.
Samsung UE55MU6120 55-Inch 4K: If you're looking for a bigger screen, this is another excellent choice from Samsung that offers Ultra HD, smart apps, and a great price.
LG 55UM7510PLA 55-Inch: LG is another top telly brand, and their Smart TVs are well regarded. This TV can also integrate with Amazon's Alexa (either with an Echo device or by buying LG's Voice Remote), so you will be able to control the TV with your voice.
You can find more Prime Day TV-set offers via this link.
Tablets And iPads
While on the go, many of us use our phones to watch videos these days. But a tablet can be an even better option, in the car or when you go on holiday. For Prime Day, Amazon have some good discounts on their own Fire Tablets, as well as tablets – and even iPads – from other companies.
All-new Fire 7 Tablet: If you're looking for an entry-level tablet, it's hard to beat this price. The Fire 7 Tablet from Amazon has a 7″ display, 16GB or 32GB of internal storage, and two cameras. The apps come from Amazon's own App Store, where you'll find most (but not all) of the Android apps that are also available on Google's Play Store. Also note that the resolution is 1024 x 600 – so it's not Full HD.
Fire HD 10 Tablet: If you want to go Full HD, this is an excellent – and very affordable – choice. The screen is bigger at 10″, and it'll be faster and snappier than the Fire 7 edition.
Fusion5 Ultra Slim Windows Tablet: If you don't want to go with the Android-route and prefer a Windows Tablet, this one comes with great reviews. It comes with 64GB of storage, and the ability to install bascially any Windows 10 app (just don't expect super-high performance at this price).
Apple iPad Wi-Fi + Cellular, 32GB – Apple's iPads don't often go on sales – but there you have it. If you're looking for the best tablet experience out there, you can't really go wrong with an iPad – and it's a steal at this price, even though it's still considerably more expensive than most Android tablets.
See more Prime Day tablet deals via this link.
TV, Movies And Music Discounts And Trials
From TV shows and movies to music and even books – there are some excellent Prime Day deals on streaming entertainment.
6 Premium TV Channels
Amazon Channels is an add-on service for Prime subscribers, launched in the UK a couple of years ago, where you can pick and choose additional premium channels to subscribe to for a monthly fee.
Until July 16, you get 50% Off on six of these premium channels, for three months.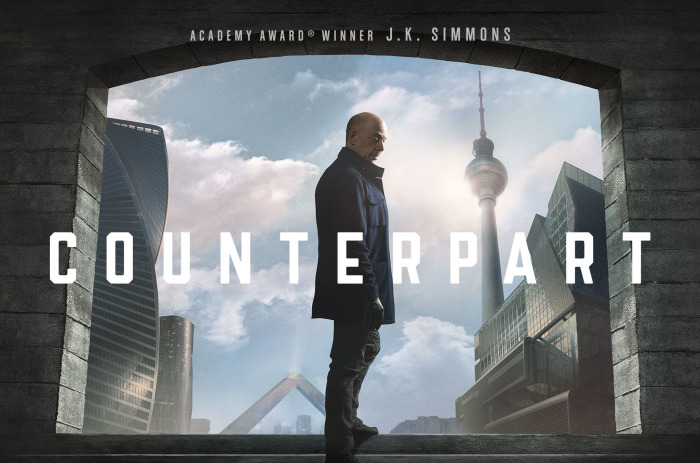 The channels are:
StarzPlay, Discovery Channel, History Play, MGM, Shudder and Sundance Now. (Read more about the channels here).
Amazon Music Unlimited – 4 Months For £0.99
As an Amazon Prime subscriber, you get access to Prime Music – a limited library of two million songs you can listen to for free. Above that, however, there's Amazon Music Unlimited, which is Amazon's answer to Spotify and its rivals.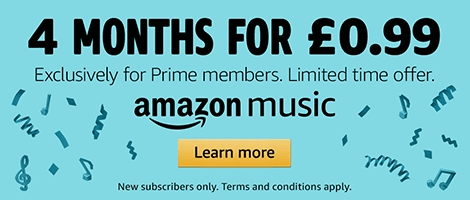 With 40 million songs, curated playlists and special prices for Prime subscribers (and Amazon Echo owners), it's not a bad choice – but what better way to test it out for yourself, for four months – for only £0.99 – which you can only get until July 16.
Rent Popular Movies For Just £0.99 / £1.99
In addition to Amazon Prime Video which you get with a Prime subscription, you can also buy movies and TV programmes on demand. Amazon Video offers a vast library of movies (both new and old) that you can rent and stream for 48 hours.
Ahead of Prime Day, some of the most popular choices are available to rent for £0.99, and several newer films are available to rent for £1.99, (instead of £3.49-£4.49).
The selection includes films such as Bumblebee, Stan & Ollie, Green Book, Spider-Man: Into The Spider-Verse and many others.
Up To 50% Off TV Shows
If you're looking to purchase full seasons of TV shows for streaming, Amazon are now offering big discounts on selected TV shows.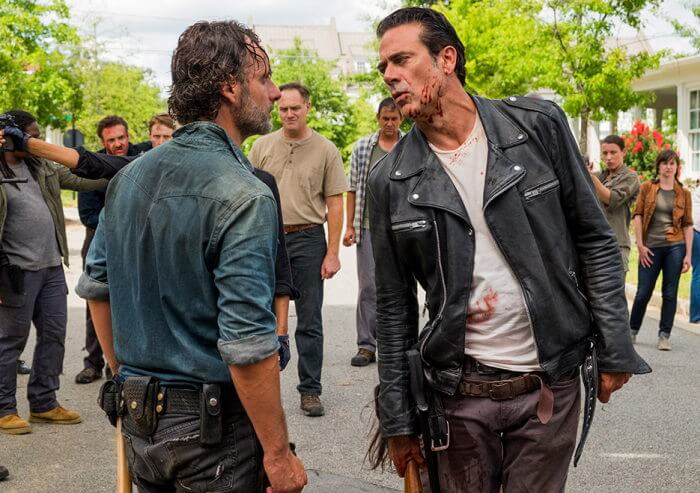 You can find discounts on popular TV shows such as The Handmaid's Tale, Big Little Lies, The Walking Dead, The Good Fight and plenty of others.
Free Kindle Unlimited Books Library For 3 Months
Amazon's Kindle Unlimited is a huge library of over 1 million books and audiobooks that you can read on any device with a Kindle app (so – Android phones and tablets, iPhones, iPads and Amazon's own Kindle devices.). Additionally, there's a rotating selection of popular magazines to read as part of your subscription.
For Prime Day, you can now get a free, three-month trial of Kindle Unlimited (it's £7.99/month after that, so don't forget to cancel if you don't plan to keep it.)