Seven streaming subscription channels, which are part of Amazon Prime's premium "Channels", are now on sale, to celebrate Christmas and the new year.
Each of them will now cost just 99p/month for up to three months. The list includes StarzPlay, hayu, Shudder and more.
Amazon Channels are an add-on to your Amazon Prime Video subscription. They launched in the UK back in 2017, and the list of available channels has been growing since.
Remember though, you must have an Amazon Prime subscription first (or Prime Video), and then you can add the channels on top of that. (But you can get a free 30-days trial of Amazon Prime, and then add the 99p/month channels on top of that.)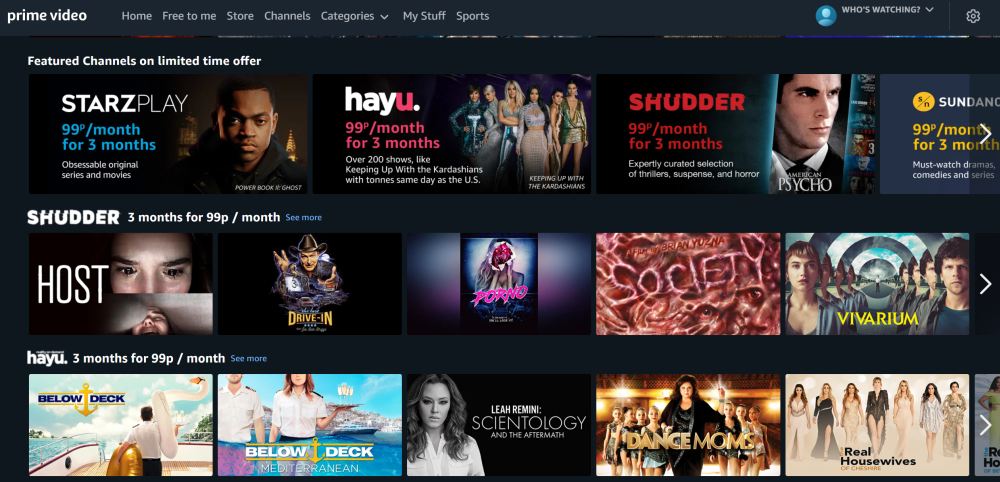 Once you subscribe, you can watch the channels on your desktop, your smartphone, or on your TV, via the Amazon Prime Video app, which is available on most Smart TVs and most streaming devices, such as the Amazon Fire TV stick and the Roku Streaming Stick+, and, starting this week, also on Freesat.
To help you find things to watch before and after Christmas, Amazon is lowering the cost of seven channels – for a limited time (the offer is valid until January 6).
Most the channels are available at the special price (99p/m) for up to three months, with one ("Noggin") available for two months. This is not a 3 or 2 months contract, though – you can still cancel at any time.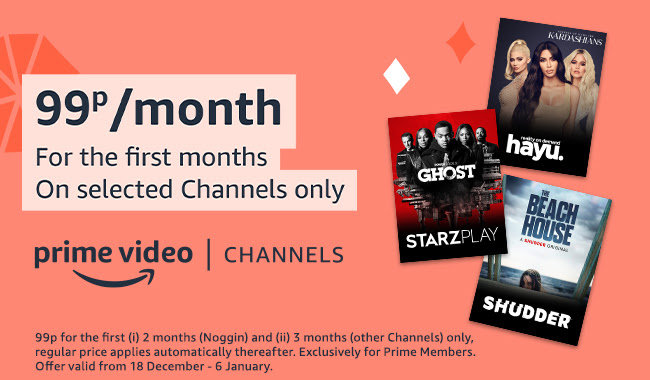 Just remember that once the three (or two) months are up, the price will revert back to normal, unless you cancel.
The Prime Channels on offer during this promotion, are:
StarzPlay – With TV programmes and films from the premium American cable channel Starz, such as Powerbook II: Ghost, Pennyworth, Doom Patrol and more. 99p for the first three months, then £4.99/month.
Shudder (Read our Shudder review) – A curated selection of classic and new horror films and TV shows, such as Hellraiser, American Psycho and Creepshow. 99p for the first three months, then £4.99/month.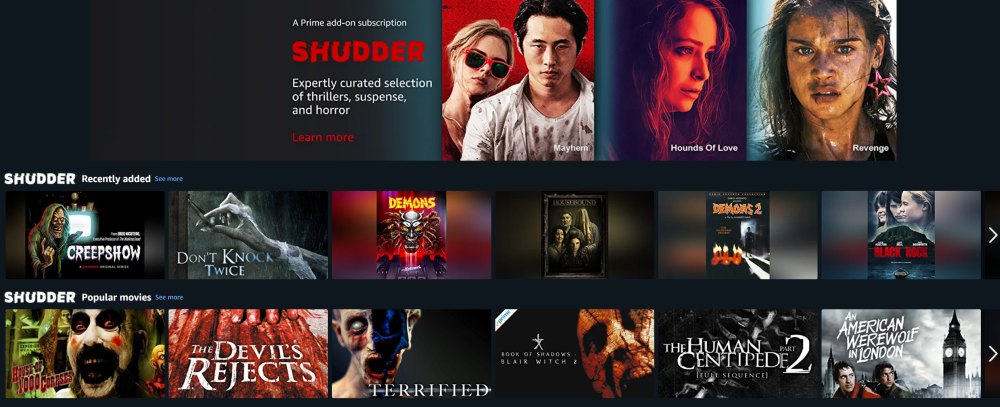 Hayu: With reality TV programmes such as Keeping Up with the Kardashians, The Real Housewives of Orange County and Hollywood Medium. 99p for the first three months, then £4.99/month.
Sundance Now: Award-winning and indie drama films, comedies and TV shows, such as Sliding Doors, The Pianist, and Wallander. £2.99/month for 3 months, then £5.99/month.
Acorn.TV: A channel that specialises in content from Great Britain, Ireland, Australia and New Zealand, with new originals and old classics, such as Queens of Mystery, Foyle's War and more. 99p for the first three months, then £4.99/month.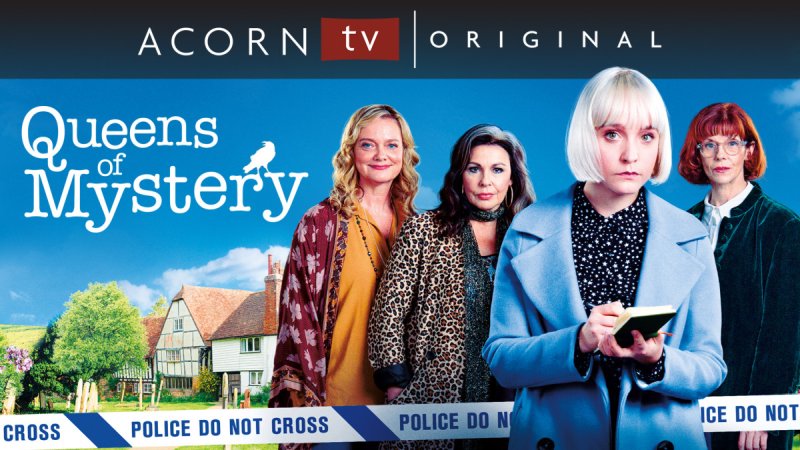 Noggin: A channel for kids – Jump into a world of big adventures with your favourite Nick Jr. & Milkshake Friends.
99p for the first two months, then £2.99/month.