Wonder Woman 1984, the sequel to the popular 2017 Wonder Woman is finally coming after numerous delays. However, while in the US the film will be available both on cinemas AND on the HBO Max streaming service at the same time – things will be very different in the UK, and fans are worried.
Wonder Woman 1984, directed by Patty Jenkins and starring Gal Gadot and Chris Pine, was originally scheduled for a November 2019 release.
It was then pushed back to June 2020, then the pandemic hit, and it was pushed again to August, and then October.
As cinemas around the world and in the US are still struggling, it was finally announced this week that the movie will be released on December 16 around the world – and in the UK – and a week later, on December 25, in the US.

However, while in the UK the movie will initially only be available in cinemas (as far as we know now, and assuming the UK is no longer under lockdown) – in the US, the film will also stream on HBO Max, WarnerMedia's new streaming service.
Yes, on the same day and date of its US theatrical release. And – it won't even cost more, as Disney recently did with Mulan, which was available on its Disney+ streaming service for a "premium" cost of £19.99/$29.99.
Instead, Wonder Woman 1984 will be available to ALL HBO Max subscribers, where a subscription is currently priced at $14.99/month (and there's even a free 7-days trial).
— Patty Jenkins (@PattyJenks) November 18, 2020
The catch? HBO Max is only available in the US, so UK viewers who don't want (or can't) go to the cinema – are left in the cold, for now.
Will Wonder Woman 1984 Be Available To Stream In The UK?
WarnerMedia's (the company behind the film) CEO, Jason Kilar wrote a public letter this week, explaining the reasoning behind this unique cinema/streaming combined release.
"We are, of course, in an extraordinary moment", he wrote. "This entails a patchwork of regulations, geographic considerations and, most importantly, fan preferences.
"With that in mind, we see an opportunity to do something firmly focused on the fans: give them the power to choose between going to their local cinema or opening on HBO Max. Super-fans will likely choose both…
"… If you and your family prefer to stay in and make your own popcorn this holiday, we want to share the experience of Wonder Woman 1984 with you the exact same day on HBO Max. It's your decision to make."
HBO Max is a streaming service the launched this year, and includes shows from the popular HBO brand, as well as content from other platforms – DC, Universal Pictures, Warner productions, and more.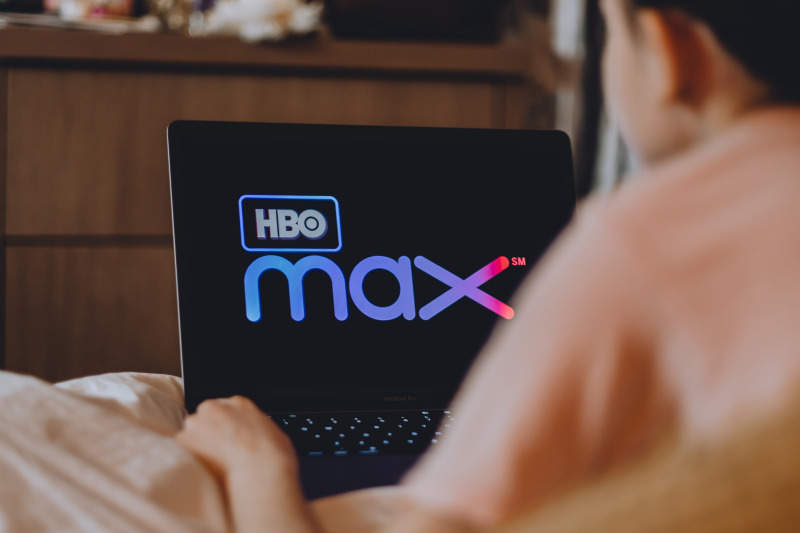 For now, HBO Max is only available in the US (although there are ways to watch HBO Max in the UK – see our guide).
Therefore, UK fans won't have the option to choose where to see the film – and will have to go to theatres, at least for the first few weeks or months.
In the UK, HBO's content is usually available on Sky and NOW TV. However, HBO Max is a different beast, so there's no telling if – and particularly when – the movie will be available there.
Amazon Prime Video is another destination for premium movie rentals (as they did with Trolls: World Tour earlier this year), but so far there's been no word on an early UK streaming solution for Wonder Woman 1984.
As expected, many angry UK fans took to Twitter to voice their concerns.
So, we don't have @hbomax in the UK. So if you're not allowed into a cinema for health reasons, how do we watch #WonderWoman1984 in the UK?

— Sohail Shah (@KingOfSunshine) November 18, 2020
Of course, there's a possibility the UK will still be in full – or part – lockdown, plus Cineworld cinemas are still shut down.
So seeing the film in a cinema might not even be possible on December 16, for some.
#WonderWoman1984 we need to know when other countries that don't get HBO Max get to see it . Especially UK where the majority of cinema's are closed . Happily pay like with other films we haven't been able to see . Loved the first can't wait to see the second

— Zandarl (@zandarl) November 19, 2020
Whilst I totally support this (rather than delay the film further) how about @WarnerBrosUK fight to enable those of us outside of the US to stream the film too. We've been waiting as long as American fans. UK cinemas are unlikely to be open #WonderWoman1984 @WonderWomanFilm 🙅🏻‍♀️ https://t.co/foEowx42xT

— ᕲᖇᘿᘺ 🍃🍂 🍁🍃🍂🦋 (@drew_wwwwd) November 19, 2020
For now, it seems we'll have to wait for further updates. While it's nice to be able to (in theory) see the film a week before the US – we're hoping it will also reach streaming services on our side of the pond before the new year.