Another year, another TV licence fee increase: Starting April 1, 2019, the annual fee will increase from £150.50 to £154.50. This marks the third year in a row of licence fee increases. An annual black and white licence will rise from £50.50 to £52.00. But is the TV licence still relevant in this era of cord cutting?
The TV licence is a tax used to fund the BBC. It is collected by the BBC, mainly through outsourced companies, and failure to pay can incur penalties of up to £1,000. In the past, cord cutters who never watched live TV were exempt – but due to a change in the law, people who only watch BBC iPlayer still need to pay.
If you're paying the fee via an instalment scheme (with a monthly direct debit, for example), you will continue to pay your regular payments until your year is over and your licence comes up for renewal – at which point you will pay the increased rate.
The BBC tried to defend the increase, highlighting the broadcaster's value:
"The new licence fee amount equates to just £2.97 a week or £12.87 a month, for which the BBC provides nine national TV channels plus regional programming, 10 national radio stations, 40 local radio stations plus dedicated Nations radio services, one of the UK's most popular websites, the radio app BBC Sounds, and BBC iPlayer."
Recently, the BBC opened a "public consultation", looking to make iPlayer work more like Netflix, with longer periods of availability for programmes and more shows from the BBC archive.
As a comparison, Netflix costs £7.99/month for the standard tier, while Amazon Prime Video costs £5.99/month (or £79/year).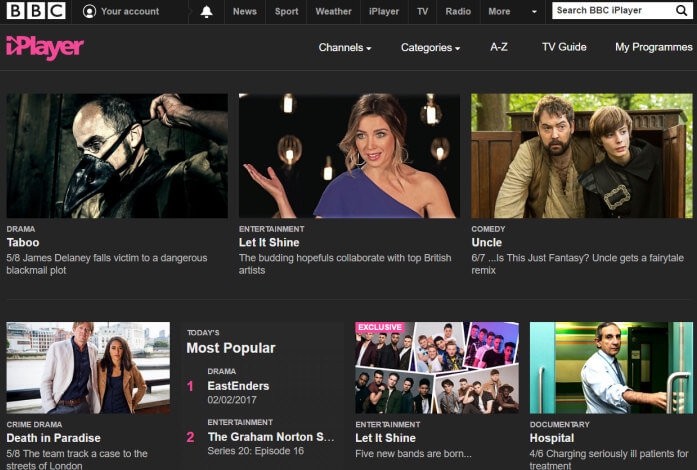 Do I Need To Pay The TV Licence In 2019?
TV Cord Cutters who are used to watching Netflix and other streaming TV services, and do not tend to watch live TV, often wonder whether they're even required to pay the TV licence fee.
In most cases, the answer is YES. But there are two main questions to ask yourself, when you're determining whether you need to pay:
Are you watching ANY live TV on ANY device?
Are you watching BBC iPlayer on ANY device?
If the answer is YES to either one of those, then in most cases, you do need to pay a TV licence.
Also note that the LIVE TV part refers to ANY live TV, not just the BBC channels. ITV, Channel 4, Channel 5… anything that is being broadcast right now, in real time, falls into that category – even if you RECORD it for later viewing. And weirdly enough – even if you watch live TV from other countries – you still need a UK TV licence.
For our full rundown on TV Licence fees, who can skip it and who can get a discount – read our complete TV Licence guide right here.