STV Player, the on-demand video streaming service of the popular Scottish broadcaster STV, is launching on Freeview Play. Available UK-wide, the new app will let viewers watch original STV programming as well as hit American dramas like Gracepoint, Rake, The Bridge US and more.
STV Player holds more than 1,500 hours of free content (with adverts). It was already available outside of Scotland via YouView, Freesat, Virgin Media and standalone apps on streaming devices such as the Amazon Fire TV and Roku.
But now, with the launch of the Freeview Play app, millions of additional users will have access to STV's content (in 2019, Freeview Play reported 7 million users).
Freeview Play combines over-the-air Freeview channels with content on-demand via the internet, giving you access to several popular UK catch-up apps. It requires a broadband connection (along with a Freeview aerial) and a compatible Freeview Play device, such as the Manhattan T3-R.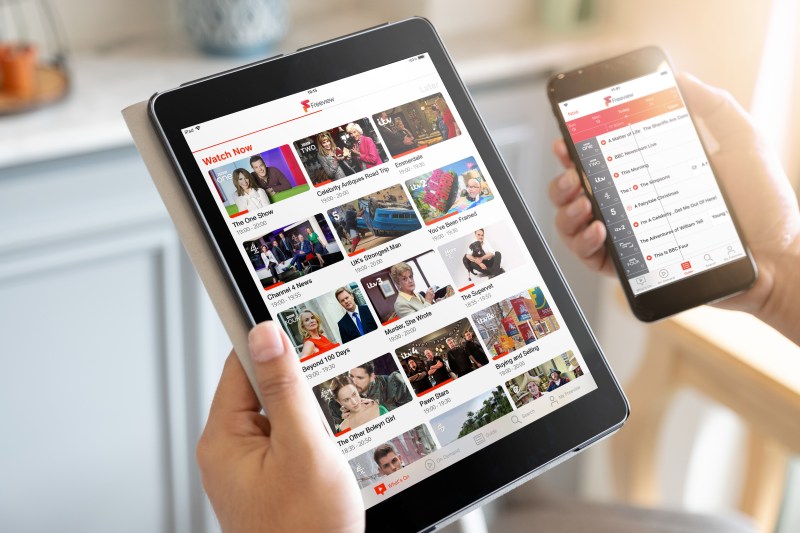 The Freeview Play catch-up apps come pre-installed on every device and supported Smart TVs. Until now, the channels/apps available as part of the service were BBC iPlayer, ITV Hub, All 4, My5, UKTV Play, CBS Catchup Channels (CBS Drama, CBS Reality and CBS Justice) and Horror Bites.
Some of the content which will be available to Freeview Play users starting today, includes:
Dramas such as Gracepoint (the US version of Broadchurch), Crownies, Rake, Acceptable Risk, The Bridge US, The Last Enemy, The Code and Catching Milat.
Classic STV archive shows such as world-famous Taggart and Rebus
Kids programming from Hopster (including In the Night Garden, Pingu and Ben & Holly)
Hours of Lifestyle programming – including cooking, travel & beauty programmes.
Addictive real-life stories like Unfaithful: Stories of Betrayal and Who the Bleep Did I Marry?
Due to licensing issues, the UK-wide version of STV Player won't have content from STV's Channel 3 Network, as they can only broadcast that content in Scotland.
Richard Williams, STV's Managing Director, Digital, said:
"The reach of the STV Player is constantly growing and joining the UK's fastest-growing TV platform, Freeview Play, this week is a fantastic development in our growth story.

We're constantly enhancing our offering and are incredibly proud of the strong drama programming alongside live sport, kids' shows and factual entertainment series."
Owen Jenkinson, Marketing Director at Freeview, said:
"At Freeview we are always striving to deliver the best possible free to air viewing experience. The launch of STV Player nationwide means Freeview Play is now home to eight on-demand players, giving viewers all the most-watched shows, all for free."
The new STV Player app is rolling out to all Freeview Play devices today (including 19 TV brands, on models that support Freeview Play), and the app should be added automatically to your Freeview Play section (I was already able to confirm this on a Manhattan T3-R device).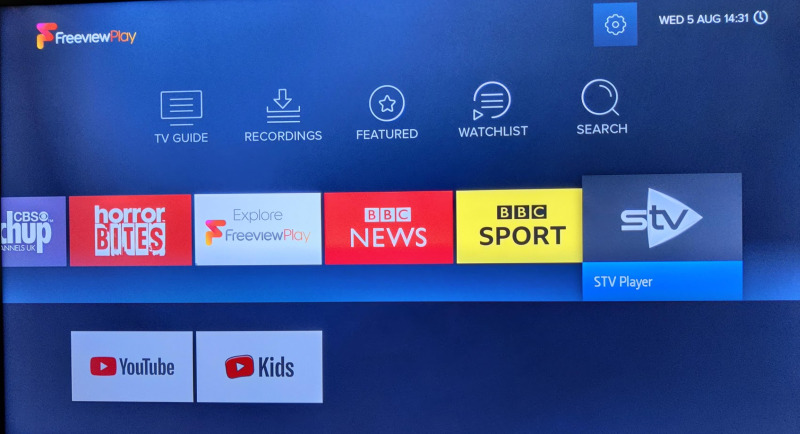 While you can also download an iOS and Android versions of the STV Player, it doesn't show up as a supported player on the official Freeview Play mobile app – at least for now.