Bad news for TV sports fans – again. Seven months after raising the price of the NOW TV Sky Sports Day Pass, Sky is raising it yet again – from £8.99 to £9.99 (per day). Pricing of the Week Pass and the Month Pass remain unchanged.
Cord cutting sports fans don't have a lot of options, unfortunately, to watch sports on TV without a "traditional" cable/satellite contract, with NOW TV's Sports Pass being one of the main options. But if you're only interested in a single event, the Day Pass will now cost you more. (Though there are still ways to get NOW TV for a lower price – check my guide here).
Like the other NOW TV passes, the Sports Pass offers contract-free viewing, with 10 live sports channels on offer: Sky Sports Premier League, Sky Sports Football, Golf, Cricket and more (read my full NOW TV review right here).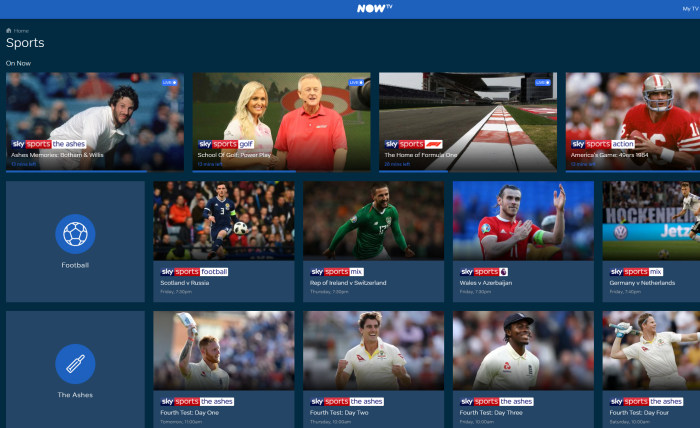 Unlike the other NOW TV passes (Entertainment, Cinema and Kids), which are all monthly, the Sports pass offers three subscription tiers – A Day Pass, A Weekly Pass, and a Monthly Pass, as well as Mobile Only Sports Pass which can only be used on a smartphone.
Starting today, Sky has raised the price of the Sky Sports Day Pass by £1, to £9.99/day. Seven months ago, the price was just £7.99, and a year before that, it was £6.99 – so that's a price increase of £3 – or about 45% – in about a year and a half.
The full NOW TV Sports Passes pricing, as of this week:
NOW TV Sky Sports Alternatives
There aren't a lot of ways to replace the sporting events and channels you get on NOW TV, at least not without a cable/satellite subscription.
You can see some sporting events on the BBC and other Freeview channels (don't forget the TV Licence!), and you can subscribe to Eurosport (for £6.99/month as of this writing) via the Amazon Channels service.
Amazon is also trying to up its TV Sports game a little bit, and occasionally broadcasts big events as part of the Amazon Prime Video subscription. These days, for example, you can watch the US Open tennis matches (and you can watch all of them with just the free 30-days Amazon Prime trial – get it here.)
Even with the NOW TV Day Pass price increase, though, the service still gives you the flexibility that a "traditional" Sky Sports contract won't. You can get a Day Pass if there's only one specific game you're interested in, or get a monthly pass if you're all-in, but cancel it on slow months or when you go on holiday, for example. You can't cancel Sky TV contracts mid-contract…
The Mobile-Only Sky Sports Pass Option
If NOW TV's Sports Pass is expensive for you – and you don't have to watch it on your telly – there's a way to get it on the cheap, with the Sky Sports Mobile Pass, which, as the name suggests, only works on your mobile phone. The cost? Just £5.99/month.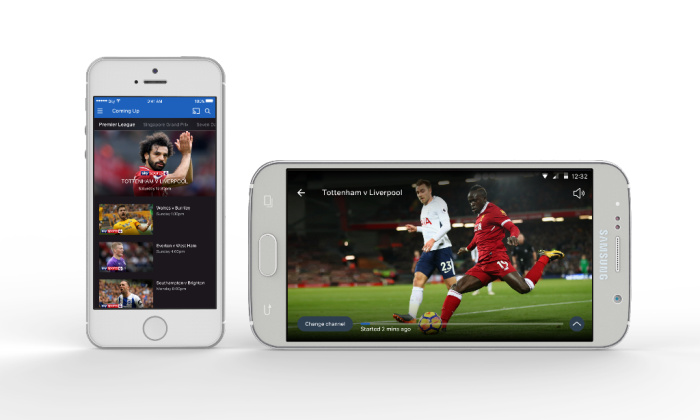 The mobile pass includes 4 Sky Sports channels:
Sky Sports Premier League – The home of 126 live Premier League games a season.
Sky Sports Action & Sky Sports Arena – Two channels showcasing a selection of sports, including Rugby Union, Rugby League, Boxing, NFL, Darts and WWE
Sky Sports News – A 24-hour sports news channel, focusing on football.
Keep in mind, the Mobile Pass only works on a smartphone (iOS/Android), and 6 sports channels from the "full" pack are not included: Sky Sports Main Event, Sky Sports Football, Sky Sports Cricket, Sky Sports Golf, Sky Sports F1 and Sky Sports Mix.
Click Here for NOW TV's Sky Sports Mobile Pass.
Additionally, NOW TV sometimes offers special deals that lower the price for a short period of time, so always check their deals page.