Hard to believe, but Bridget Jones's Diary is now 20-years-old. To mark the occasion, Sky's streaming service NOW (formerly known as NOW TV) is giving fans a chance to go on a Bridget Jones themed mini-break at the Stoke Park Hotel, where the film was shot.
Bridget Jones's Diary, the hit film from 2001, is based on Helen Fielding's 1996 novel. It follows Bridget Jones (Renée Zellweger, who was nominated for an Academy Award), a single woman who chronicles her wishes from life in a diary.
Things change for Bridget when two men (Colin Firth and Hugh Grant) start battling for her love…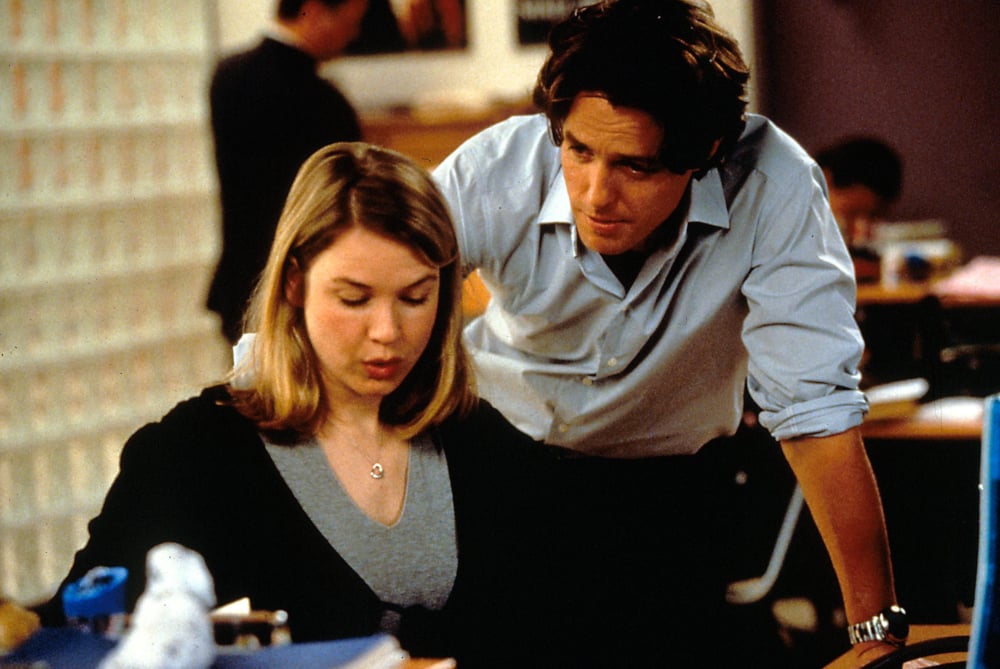 The film was a big hit among audiences and critics alike, spawning two sequels – Bridget Jones: The Edge of Reason (2004), and Bridget Jones's Baby (2016).
NOW (Formerly NOW TV- they changed their name recently) is Sky's no-contract streaming service – a cheaper TV platform that gives you flexible packages ("memberships") of content that can be watched on a variety of streaming devices.
The plans include the Entertainment Membership for TV shows, the Cinema Membership for movies, the Kids Membership and the Sky Sports Membership. (See our full NOW review here).
Go On A Bridget Jones Staycation
To celebrate Bridget Jones's Diary's 20-year anniversary, NOW is giving fans the opportunity to book a stay in the actual suite where Bridget and Daniel (Hugh Grant) enjoyed their romantic and hilarious getaway, at the Stoke Park Hotel in Buckinghamshire.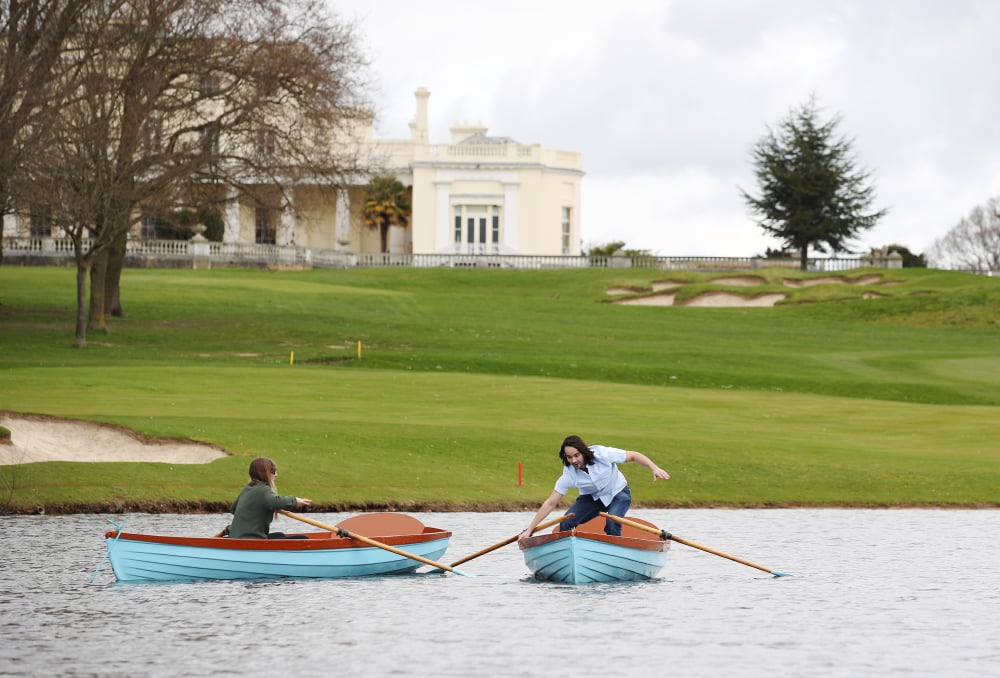 The hotel is set among 300 acres of parkland, lakes, historic gardens and monuments created over the past one thousand years.
The 5 Red AA Star Hotel features 3 Restaurants, Bars and Lounges, a Championship Golf Course, an indoor swimming pool and a spa area, and more.
Arrival should be fairly easy, as the hotel is located 35 minutes from London and 7 miles from London Heathrow.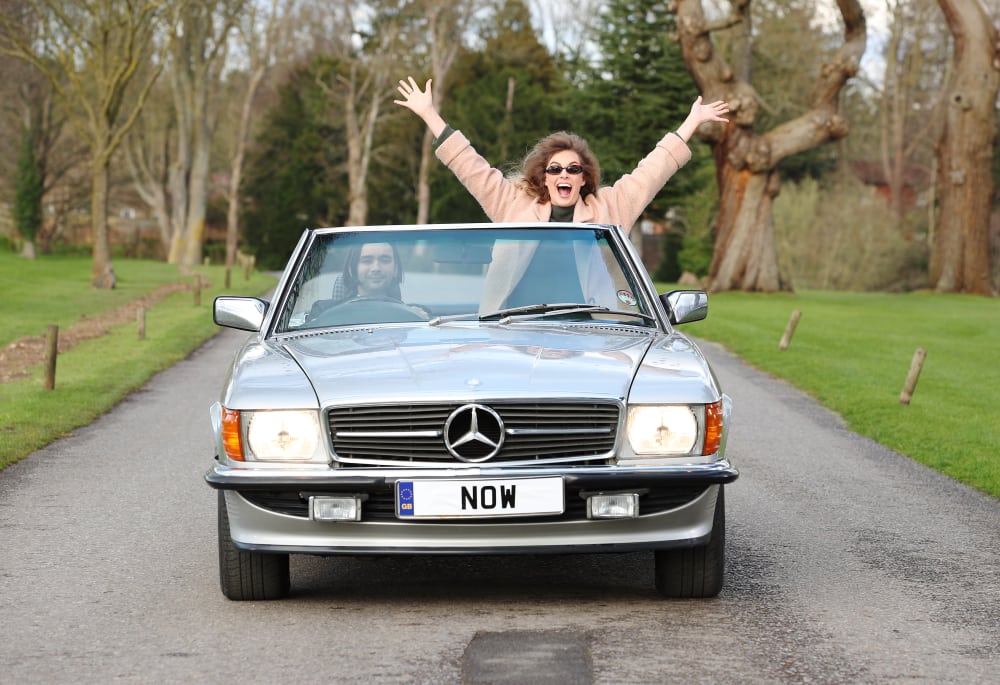 In addition to the hotel stay, NOW has added a host of Bridget touches to its "full-blown mini-break" package, offering fans a soft-top Mercedes convertible to take for a spin, complimentary Chardonnay and ice cream, bunny ears and some "absolutely enormous" pants.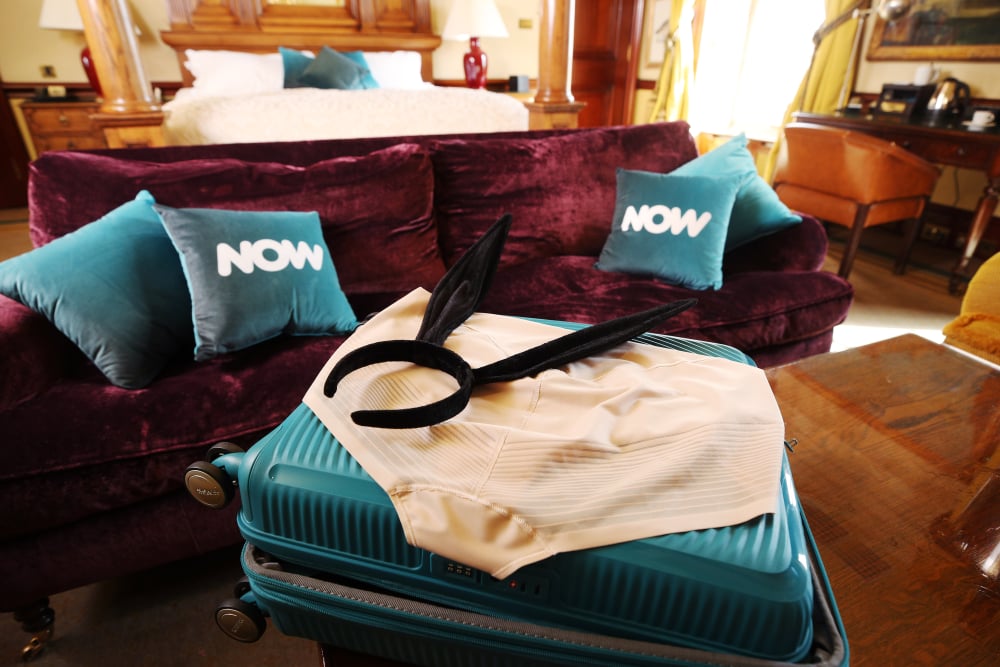 To be in with a chance to win, no purchase is necessary – you just need to fill in your details here.
There will be 20 free overnight stays for two available to celebrate the 20th anniversary: the first ten slots will be released in a ballot today (April 7), and the remaining ten will be released on May 3.
It's important to note that the stays will take place once government guidelines allow in June and August.