Amazon unveiled yesterday a number of new Fire TV and Alexa-enabled devices: A second-generation Fire TV Cube (a mix between a Fire TV streaming device and an Echo), a "Fire TV Edition" soundbar, and a Fire TV Edition telly from JVC. Unlike some other past announcements, these devices will all come to the UK – and soon.
The first Fire TV Cube was launched over a year ago but never made it to our side of the pond. The cube is a hybrid Fire TV/Echo device that you connect to your telly, and can then control with voice commands (without needing a 'voice remote'.)
The updated Fire TV Cube, which was announced yesterday in Berlin, includes a Hexa-core processor, which is more than twice as powerful as the first generation Fire TV Cube. Like the Fire TV 4K Stick, the cube supports Ultra HD content, as well as Dolby Vision and HDR+, along with the Fire TV's long line of compatible streaming services and apps (see our list of the best Amazon Firestick apps).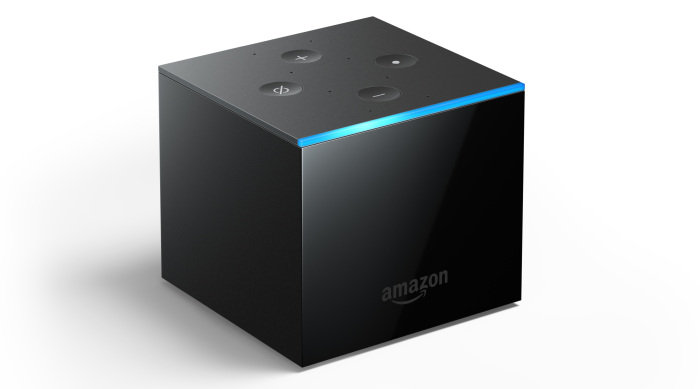 Unlike the Fire TV Stick, which requires a voice remote for voice commands, the Fire TV Cube has its own microphones and a built-in speaker for hands-free operation. The 2nd generation Cube also includes "Local Voice Control", which is a new on-device processing feature that lets you more quickly execute some of the most frequent voice commands, without having to send these commands to the cloud.
As an Alexa device, the Fire TV Cube can also be used to control smart devices around your house, such as Smart WiFi plugs, and compatible smart light bulbs.
The Fire TV Cube will ship in the UK on October 10, and is available for pre-order now, at a price of £109.99.
The Fire TV Edition Nebula Sidebar
Amazon also has a line of "Fire TV Edition" devices, which – up until now – mostly consisted of US-only TVs that had the Fire TV system built into them.
That line will now expand with a new soundbar – the Nebular Soundbar – which came out of a collaboration between Amazon and Anker. It's a 2-in-one that combines both a speaker for your TV – and a Fire TV streamer.
The soundbar will offer a 2.1 channel design with two speakers, dual built-in subwoofers, and a built-in Fire TV similar to the 4K stick, with support for 4K HDR and Dolby Vision. It will also include Alexa, but you would need to use the included voice remote to control it.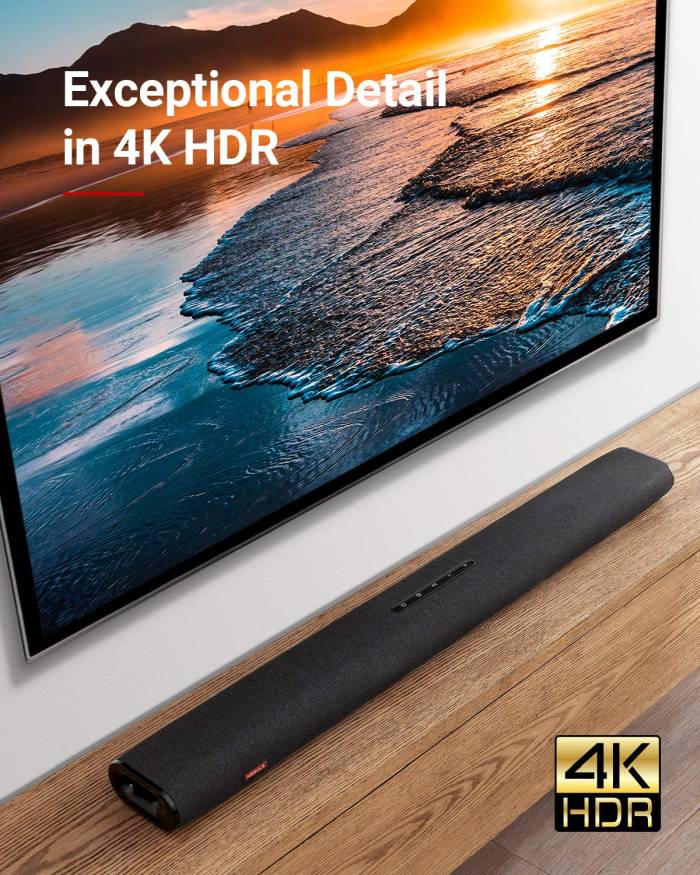 The Nebula will ship in the UK on November 21, and is available for pre-order, at a price of £179.99.
The Fire TV Edition Smart 4K JVC TV
And finally, a Fire TV Edition telly will be sold in the UK, in partnership with JVC: It's a smart 4K HDR LED TV, featuring the Fire TV experience built-in, with a Voice Remote that can control Alexa on the TV.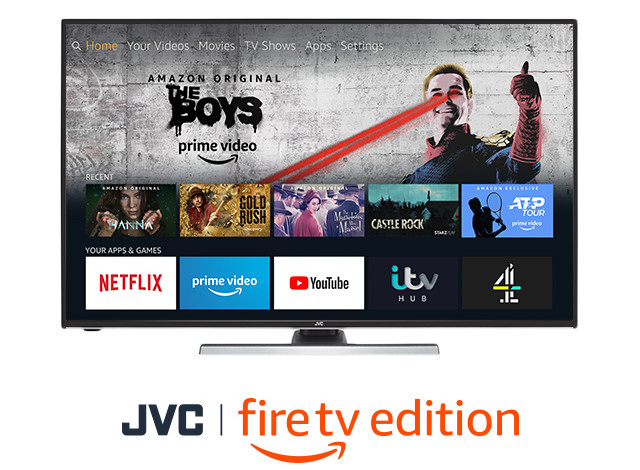 The JVC Fire TV Edition will be available in three screen sizes 40″ (£349), 49″ (£399) and 55″ (£499), and will be available later in the year, though there's no set date yet.
During the launch event, Amazon said that the Fire TV devices now have more than 37 million monthly active users globally – so it's understandable why they would look to expand the line even further.