Many were disappointed some months ago when Netflix stopped offering a free trial in the UK. But now, in an effort to gain more customers before the holiday season, Netflix is offering two unique deals that can help you save.
Strangely, different customers are seeing slightly different offers – and we don't know how long these deals are going to last for.
Netflix, the American streaming service, has been operating in the UK since 2012. They offer thousands of films and TV shows (and even more, if you learn how to watch US Netflix in the UK), with a simple subscription that doesn't come with a long contract – you can join and cancel every month (see our full Netflix review).
Netflix' app requires a broadband connection, and it's available on almost every streaming device and Smart TV.
In the past, Netflix used to offer a free 30-days trial for new customers, but that offer was removed in the UK (it's still available in other countries).
Back in August, however, Netflix started offering some of its content for free – a few first episodes from its popular shows (like Stranger Things), and a few Netflix Original films like Bird Box.
Deals For New Netflix Customers Are Back
Now, Netflix UK started offering deals for new customers yet again. There weren't any big announcements from the company (yet?), but the offers were first spotted by my friend Andy Webb from Be Clever With Your Cash.
There are apparently two distinct offers, and if you see one and then refresh the page (or use a different browser) – you might see the other one. The two current offers are:
1. Pay for one month of Netflix and get the second one free.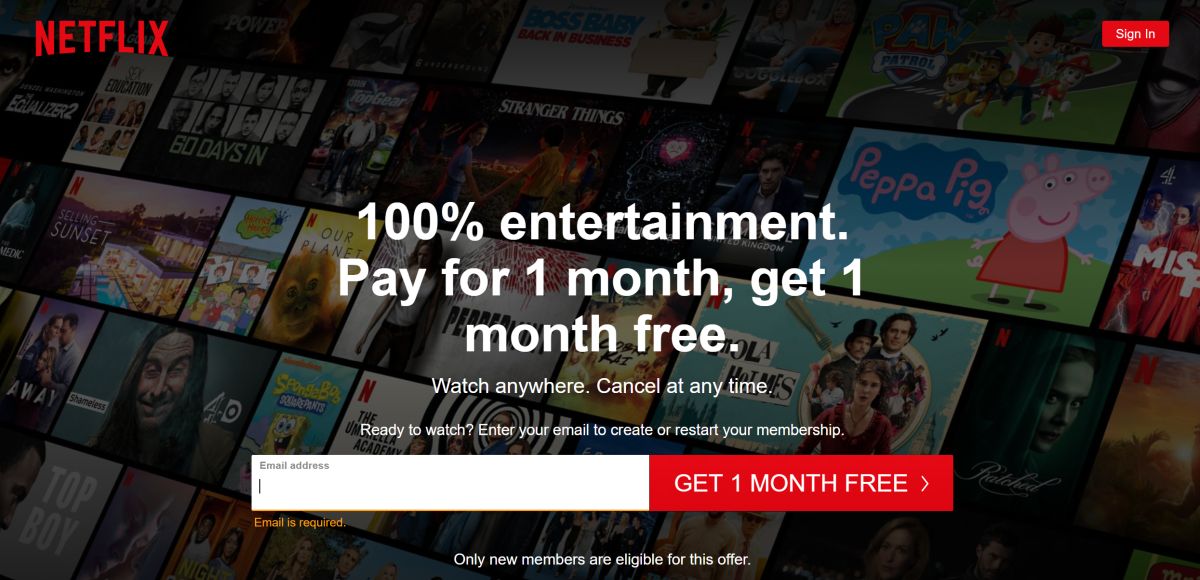 2. Get 50% off your first two months.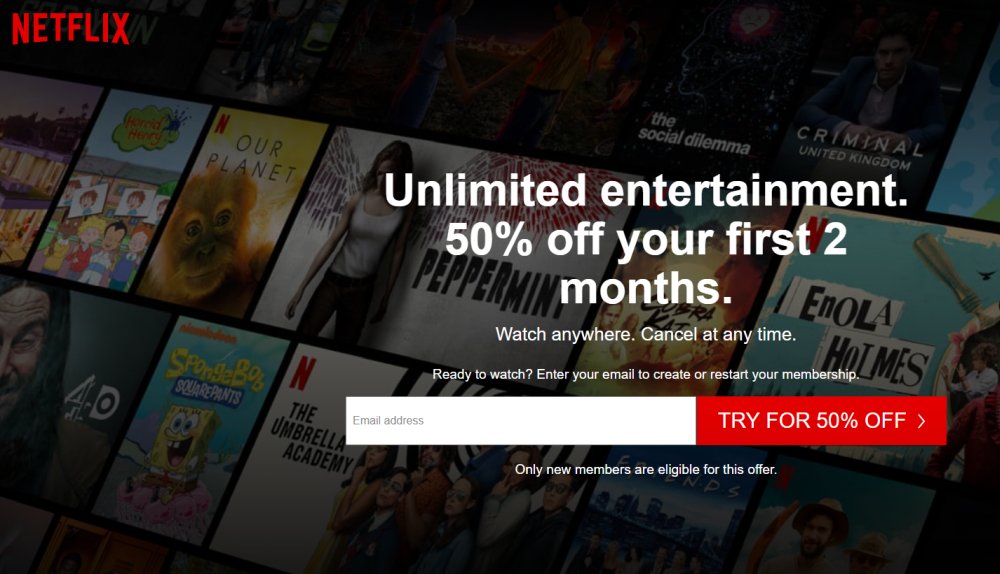 Both deals can be applied to whichever Netflix tier you choose – there are currently three Netflix plans:
Basic, for £5.99/month, with SD video quality and only 1 person watching at a time.
Standard, for £8.99/month with HD video quality and up to 2 persons watching at a time
Premium, for £11.99/month with 4K video quality and up to 4 persons watching at a time.
Once your first two months are gone, your subscription price will revert back to the original price of the plan you chose. And remember – this is only for new Netflix customers.
For more offers, see our dedicated streaming deals page.