Neighbours, the iconic Australian series that ran for three decades, was cancelled and then resurrected for streaming, is coming back pretty soon – with the official production start date finally confirmed.
As we previously reported, the brand new season will premiere exclusively, for free, on Amazon's Freevee streaming service in the UK and US.
Up until now, however, all involved were tight-lipped regarding some of the details – including exact dates.
But tonight, during the final show of Neighbours – The Celebration Tour at the London Palladium, the cast shared a date announcement.
Therefore we can now confirm that the new chapter of Neighbours will officially start production on April 17, 2023 at Nunawading Studios in Melbourne, Australia.
The cast on stage included Alan Fletcher, Jackie Woodburne, Stefan Dennis, Ryan Moloney, Annie Jones, and April Rose Pengilly – and all six actors will be returning for the new season of Neighbours.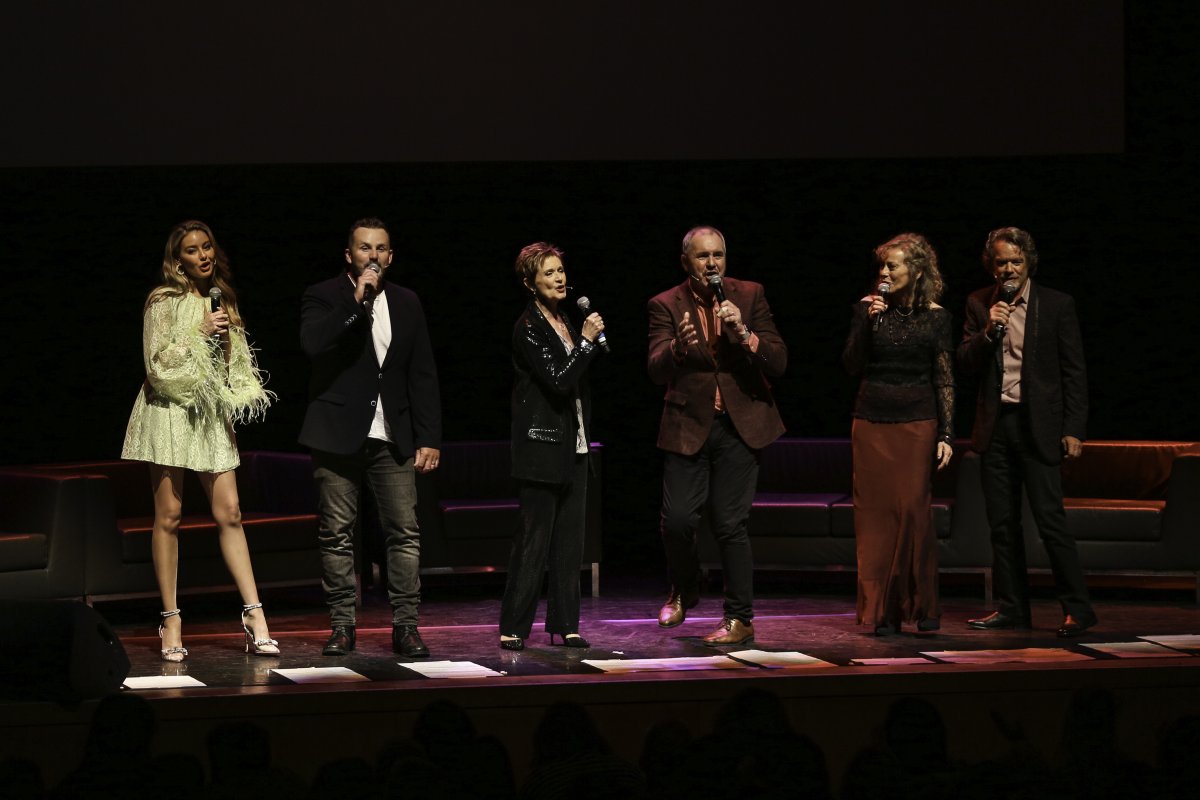 As for when we'll be able to watch the new chapter of Neighbours – it's expected to launch in the Autumn of 2023 (see more below on how to watch it on Freevee).
Neighbours Executive Producer Jason Herbison, said: "It feels very real now. It's a hive of activity at the studio. We're busy writing the next chapter of Neighbours, bringing to life again the show's much-loved characters as well as new residents.
"It's exciting to see the sets being prepped, ready to start filming on April 17 which will be a huge day for everyone involved".
Neighbours Coming To Freevee
Neighbours originally ran for more than three decades and had nearly 9,000 episodes, launching the careers of many household names. It followed the lives, loves, and challenges of the residents of Ramsay Street in Erinsborough, Australia – a fictional suburb of Melbourne.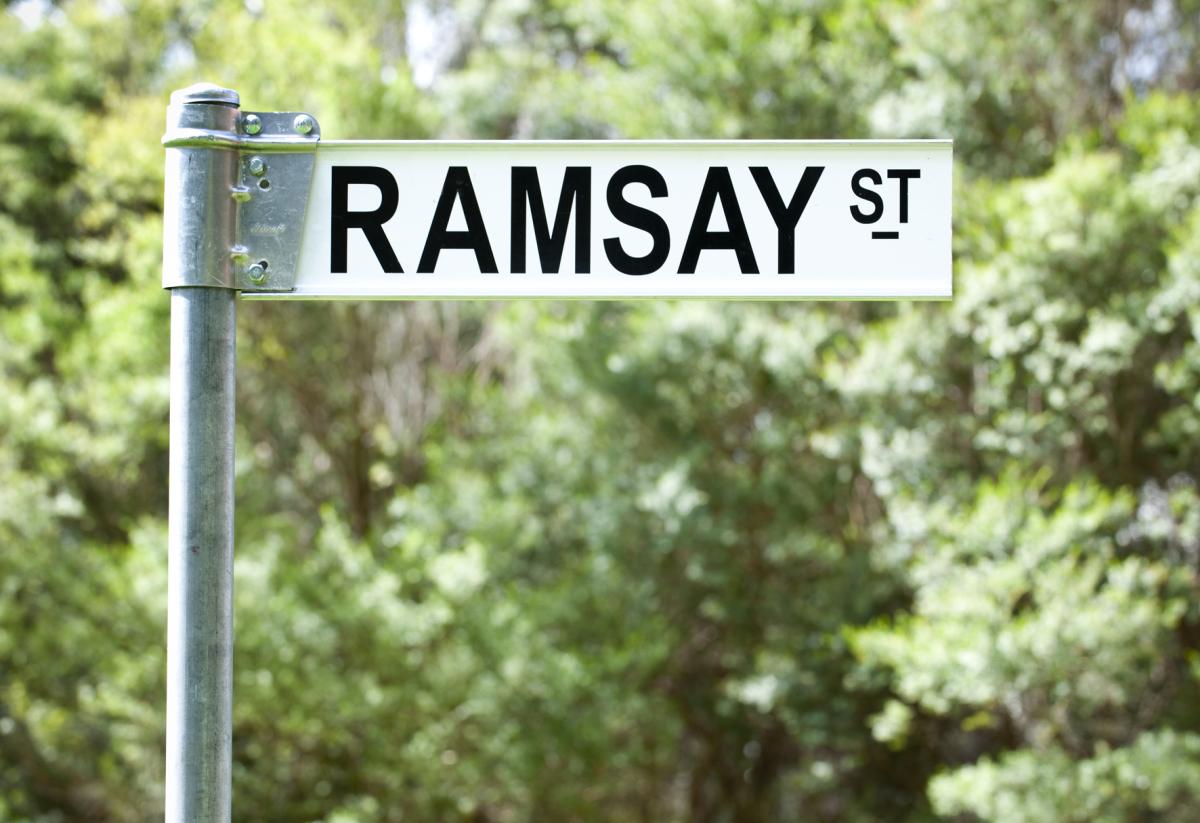 The Australian show has screened in multiple countries during its reign, including the UK, airing on both BBC One and, most recently before its cancellation, on Channel 5.
In February 2022, Channel 5 announced that it would no longer air the show. And, since it was funded primarily by the channel (as the show was quite popular in the UK for many years), Channel 5's announcement meant the show's demise.
The final (for now) episode of Neighbours aired in July 2022, and featured guest star appearances from Kylie Minogue, Guy Pearce, Jason Donovan, and Margot Robbie, all of whom were series cast members earlier in their careers.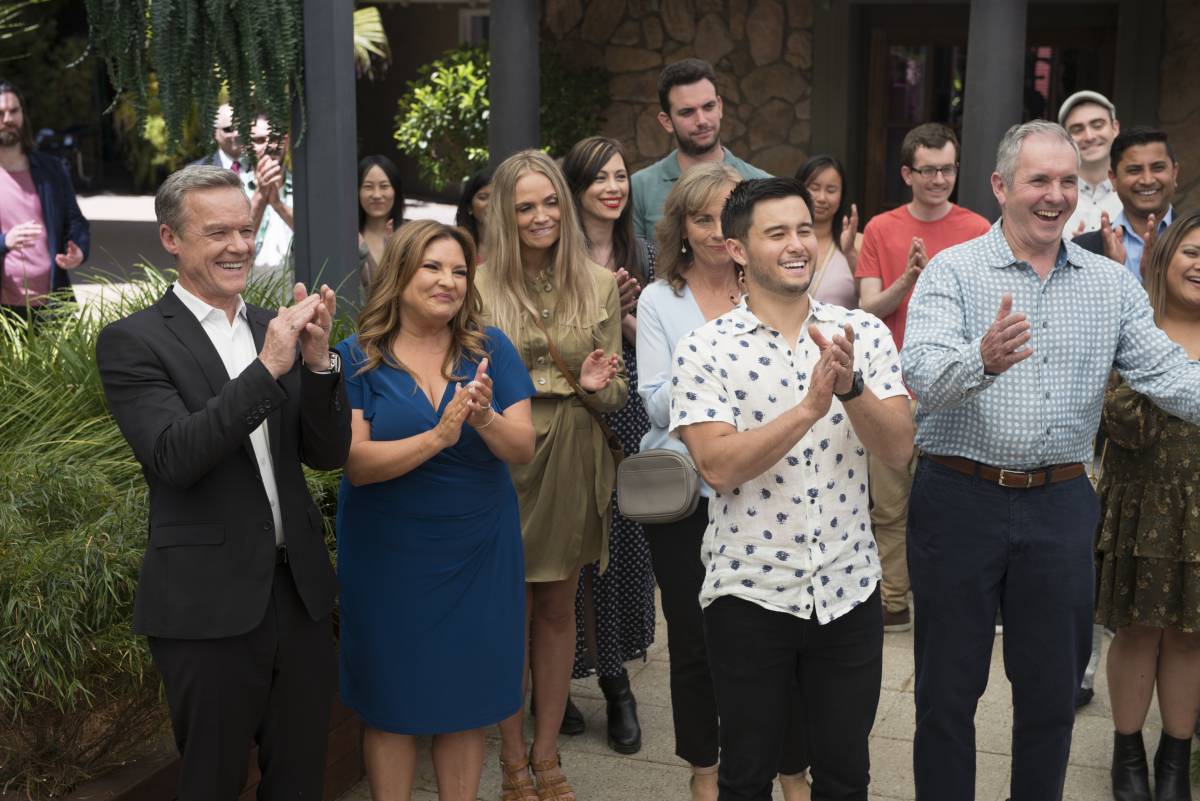 Despite a big campaign to save the series, it seemed like there was no hope for Neighbours to return – until Amazon came to the rescue.
The resurrected series will premiere exclusively for free on Amazon's Freevee in the UK and US next Autumn.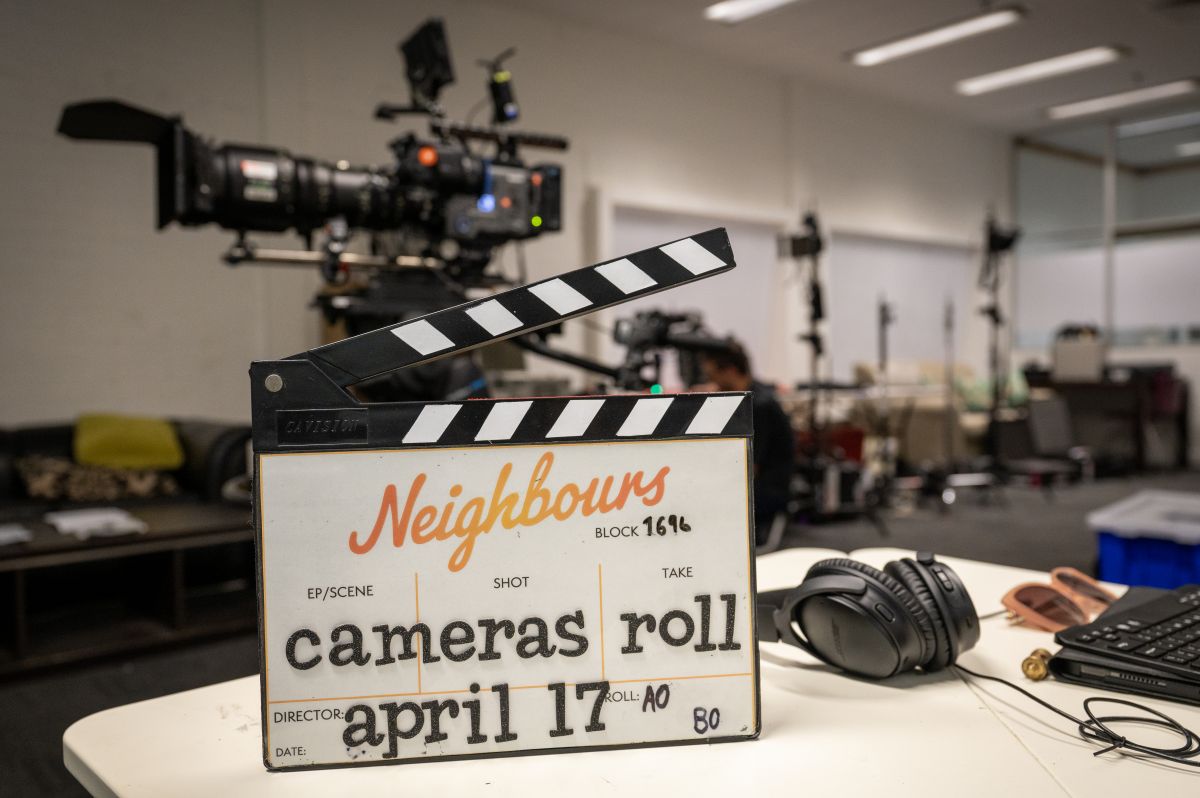 In addition to Stefan Dennis, Alan Fletcher, Ryan Moloney, and Jackie Woodburne that will return to reprise their leading roles, Freevee recently announced more returning actors and characters:
Annie Jones (as Jane Harris), Rebekah Elmaloglou (as Terese Willis), Georgie Stone (as Mackenzie Hargreaves), and Tim Kano (as Leo Tanaka) will reprise their roles as series regulars.
Returning in guest roles are Ian Smith (as Harold Bishop), April Rose Pengilly (as Chloe Brennan), and Melissa Bell (as Lucy Robinson).
Until the launch of the new season, viewers in the UK can already watch hundreds of older episodes of Neighbours on Freevee.
How To Watch Freevee In The UK
Freevee was originally known as IMDbTV, when it turned into Freevee last year. It started its life as a US-only streaming service, back in 2019, under the umbrella of the big film database, IMDb – which is owned by Amazon.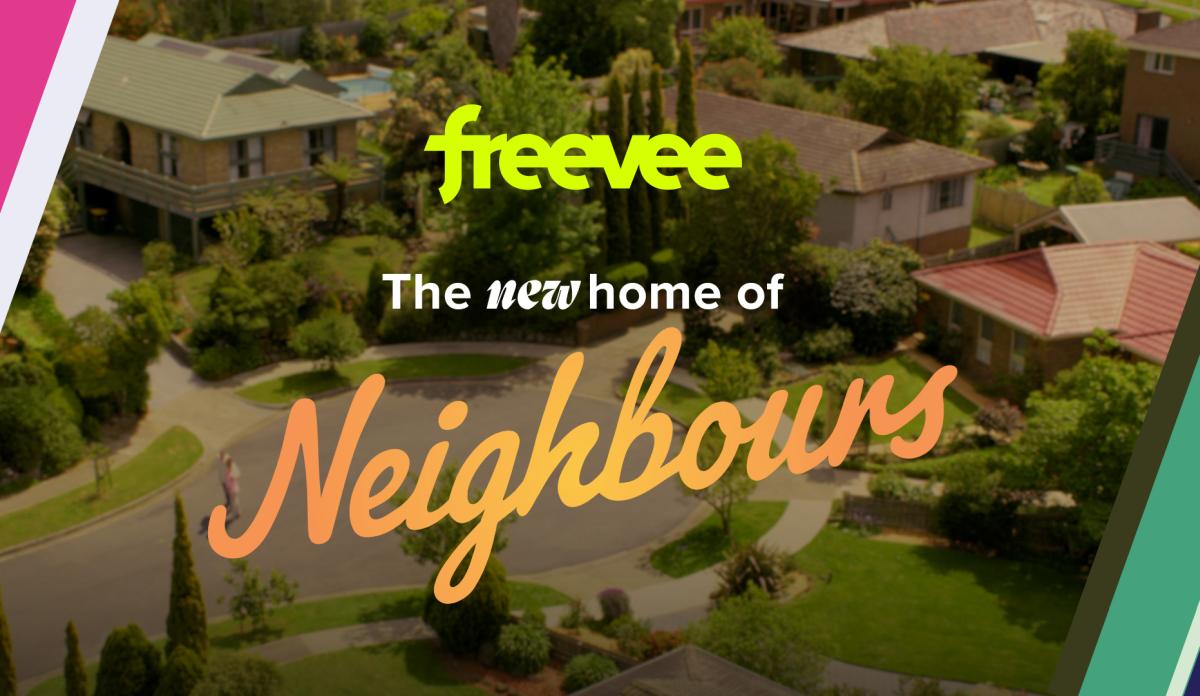 Freevee features TV shows and films from a variety of studios and production companies, as well as original productions. Everything is free to watch – but with advert breaks.
Freevee is available to watch in one of several ways:
On the Prime Video app: As a free Prime Video channel.
Prime Video channels are accessible either directly on a computer browser, or with all versions of the Prime Video app, which are available on almost every streaming device – Fire TV, Roku, Google Chromecast, most Smart TVs and Sky's devices.
However, unlike most other Prime Video channels, Freevee doesn't require an Amazon Prime subscription – though you do need to have a (free) Amazon account.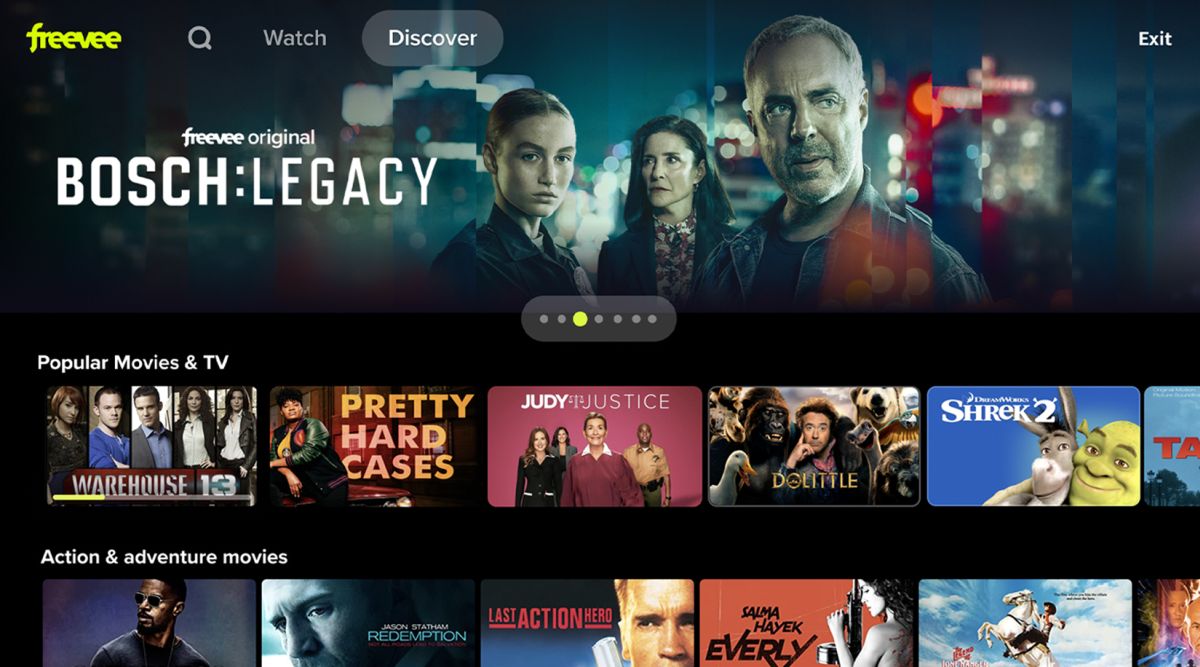 The Fire TV App: The app is available on Amazon's Fire TV devices, such as the Amazon Fire TV Stick 4K Max, as well as on Amazon's tablets, such as the Fire HD 10. You can install it directly on your device, or via this link.
The Google TV / Android TV App: The Amazon Freevee app is available across Google TV and other Android TV OS devices including Sony, Panasonic, Hisense, Phillips, Sharp, Vestel, Nvidia, Xiaomi, TCL and more.
The Android Mobile App: Available for Android phones and tablets, on the Google Play store.
The iOS App: Available for iPhones, iPads and Apple TV 4K / Apple TV HD on Apple's App Store.
In the US, the app is also available on Roku devices, as well as on many Smart TVs – but those versions aren't available in the UK yet.