The highly-anticipated new filmed version of Shakespeare's Romeo & Juliet, starring Josh O'Connor and Jessie Buckley, will air on Sky Arts next week – a channel that is available for free on both Freeview and Freesat.
Directed by Simon Godwin (Twelfth Night, Antony and Cleopatra), Romeo & Juliet was originally set to run at the National Theatre last summer, but those plans were cancelled due to the pandemic and the closure of theatres.
Instead, the play has been reconceived for the screen, and this new 90-minute version was filmed over three weeks in the NT's Lyttelton Theatre, under the COVID-19 safe working filming guidance and code of practices.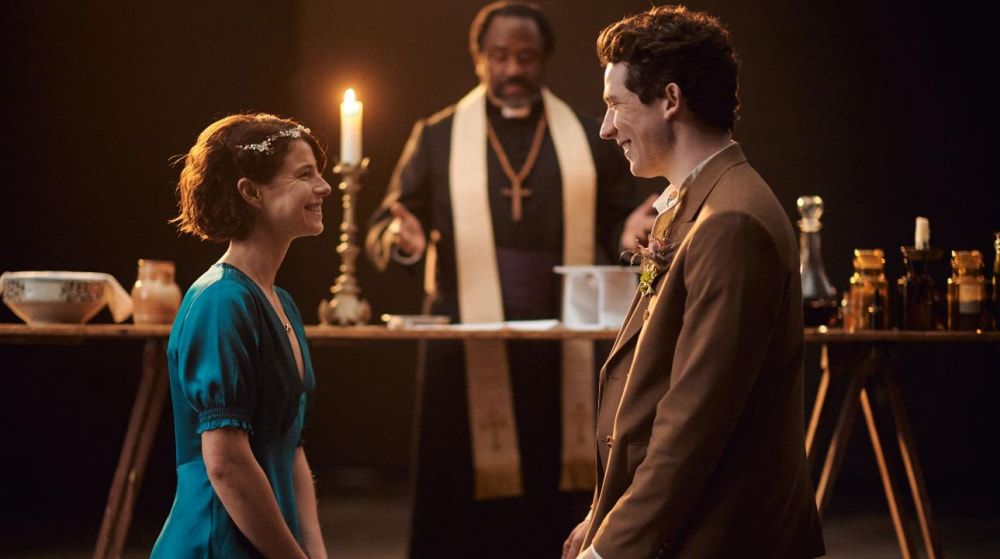 The new adaptation of Romeo & Juliet stars Josh O'Connor (The Crown, God's Own Country) as Romeo and Jessie Buckley (Chernobyl, Judy) as Juliet.
Olivier Award winner Adrian Lester (Life, Undercover) will play the Prince, Lloyd Hutchinson as Lord Capulet, Colin Tierney as Lord Montague and Ella Dacres as Peta.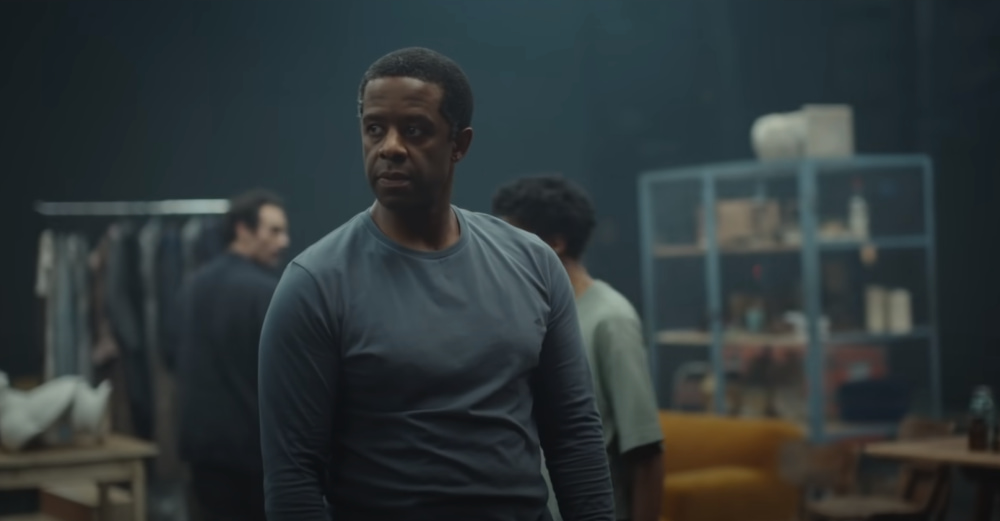 "This has been a uniquely challenging time for the industry", says film director Godwin, "and so I have huge respect for Rufus and the team for meeting this challenge with creativity and deciding to use the Lyttelton theatre in this way for filmed work.
"I think it's a genius idea and I'm honoured to be able to create the first film.
"Some ideas are staying, lots of new ones are coming in, I'm very excited about this new genre, combining film and theatre, and bringing together the remarkable talents of those industries."
Where Can I Watch Romeo & Juliet?
The National Theatre's Romeo & Juliet will premiere on Sky Arts in the UK, on April 4 (Easter Sunday), at 9 pm.
Sky Arts is a channel dedicated to culture, arts and music. It runs 24 hours a day and offers documentaries, movies, operas and more.
Last year, Sky Arts became free-to-air, and it is available on Freeview Channel 11 and Freesat channel 147.

To get it (without a paid subscription), you would need access to either Freeview – with an aerial and a Freeview box (or TV with Freeview) – or to Freesat, with a satellite dish on your roof connected to a Freesat box.
While the linear, "live" version of Sky Arts is available for free, the channel's on-demand content is only available via Sky or its streaming service, NOW (formerly NOW TV).
Therefore, viewers who want to watch the new film version of Romeo & Juliet beyond its live broadcast on Sunday, would need to either record it – or get a Sky / NOW Entertainment membership.