Good news for footie fans: La Liga TV, which shows football matches from the Spanish league, is now free until October 1, for new and returning customers. Sky customers can subscribe and get it via their Sky box, but everyone else can also get it for free – via the Premier Sports Player app – here's how.
La Liga TV is a UK channel dedicated to the Spanish "La Liga" football league, the "Campeonato Nacional de Liga de Primera División".
The channel airs live matches as well as analysis and talk programmes, with popular football clubs like Real Madrid, Barcelona, Atletico Madrid and others.
Normally, La Liga TV is available either as part of a pay-TV package – such as with Sky TV, Virgin TV, etc' – or as part of the Premier Sports Player streaming app. (The channel is also available as part of the Netgem TV subscription – which you can read about here).
Premier Sports, which launched back in 2010, is a set of channels that broadcast sporting events from the UK and around the world – from PRO14 Rugby to Scottish Cup football, ice hockey, motorsports – and La Liga.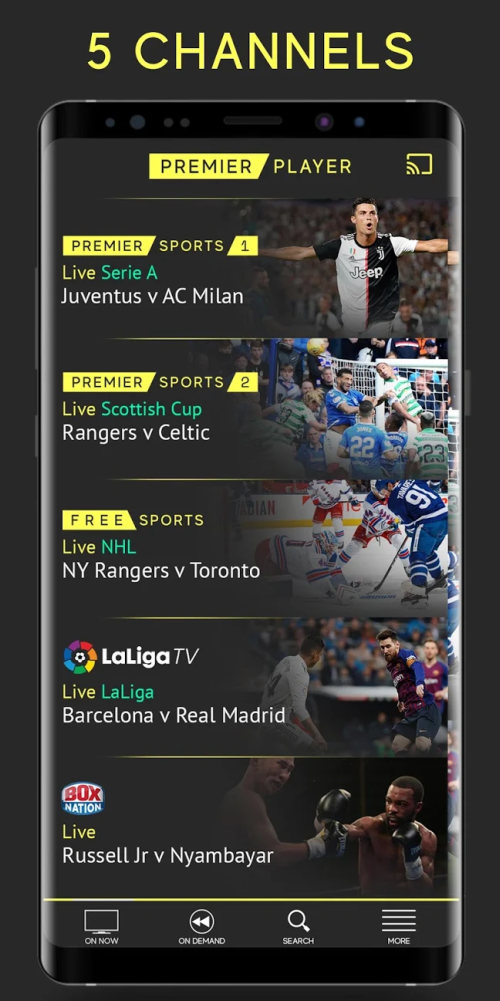 The channels included in the service are Premier Sports 1, Premier Sports 2, Free Sports, LaLiga TV and Box Nation.
The channels, which are available as an addon on Sky TV and Virgin TV, are also available as a stand-alone subscription, through the Premier Sports Player, which gives you the live channels as well as on-demand content.
You can stream the Premier Sports Player channels either directly on your desktop, or via the iOS and Android apps. The Premier Player has a free tier ("Free Sports", which used to be available on Freesat but was removed this year), as well as a "Premium" paid tier.
The Premier Player's full premium tier, which includes all 4 paid channels, normally costs £11.99/month, or less if you pay for 6 months or a full year.
In addition, you can subscribe just for La Liga TV, which then costs £5.99/month or £49 for a year.
But with the current promotion, you can get La Liga TV for free, until October 1, by subscribing via the Premier Player.
🗣️ BACK BY POPULAR DEMAND! 🍿

Enjoy the new #LaLigaSantander season on #LaLigaTV – 𝗙𝗥𝗘𝗘 from today until October 1st.

📺 @SkyUK & @PremierSportsTV Player

— LaLigaTV (@LaLigaTV) August 26, 2020
There are a few important caveats to note, though (you can read their full FAQ here):
1. The subscription is free only until October 1. So if you subscribe on September 30, for example, you would only get 1 free day.
2. On October 1, your subscription will renew automatically, and you will get charged for the next month (or for a full year, depending on the package you chose when you registered). Therefore, if you don't want to pay, don't forget to cancel before October 1.
3. The offer is only available to NEW (or returning) La Liga TV subscribers. If you already have it – you won't get a free month.
4. The free promo is ONLY for La Liga TV – if you choose a package that includes the other Premier Sports channels, it won't be free.
All in all, this is a good deal if you want to watch some live (and, at this time, mostly on-demand) content from La Liga (even with Leo Messi leaving Barcelona!), or sample the channel.
Just don't forget to cancel before the free period ends, if you don't want to continue with it.
(Featured Image: Deposit Photos / Maxisports)