Fans of Raymond "Red" Reddington, rejoice – Season 7 of The Blacklist is here – but only in the US for now – in the UK we can only watch past seasons – for now.
So if you're wondering how and where to watch The Blacklist online or streaming on your telly, legally, WITHOUT an expensive Sky/Cable subscription (and even for free) – read on.
The Blacklist is an American action/crime show that stars James Spader as a mega-criminal (Reddington) who has managed to escape the clutches of the FBI for years, until he voluntarily decides to start working with them – for mysterious reasons. He also insists on working with rookie FBI agent Elizabeth Keen (Megan Boone) with whom he has peculiar ties. 
The show debuted back in 2013 and was a big hit for its American broadcaster, NBC. Season 7 premiered in the US on October 4, 2019,
Unfortunately, UK viewers have some waiting to do with Season 7 – as Sky and NOW TV only recently finished airing Season 6.
Here's how to watch Season 7, as well as catch-up with all the past seasons.
Where Can I Watch The Blacklist In The UK – Past And Current Episodes?
In the UK, The Blacklist normally airs on Sky – but as Cord Cutters, we're here to help with your other viewing options – those not involving a Sky (or Virgin, or BT) subscription.
Is The Blacklist On Netflix In The UK?
The Blacklist is NOT on Netflix in the UK. However, past seasons are available on Netflix in the US, and Season 7 will be available there next year. Learn how to watch American Netflix in the UK.
But for regular UK TV watchers, these are your major options:
1. NOW TV – Seasons 1-5
Sky's on-demand service, meant to compete with Netflix, offers a cheaper price over Sky's regular TV offerings – and without a lengthy contract (see my guide on getting cheap NOW TV passes).
All past seasons (1-5) of The Blacklist are available as box-sets on NOW TV's Entertainment Pass – so you can catch up on past seasons or just binge-through the whole series.
Season 6 aired on a week-by-week basis, and has since been removed from NOW TV – but should return as a box-set in the future.
Season 7 should start in a few months, but we don't have a set date yet.
Watch On: NOW TV Box (get it here), Chromecast, Roku, Apple TV, Gaming consoles, Certain models of Smart TVs (No Amazon Fire TV).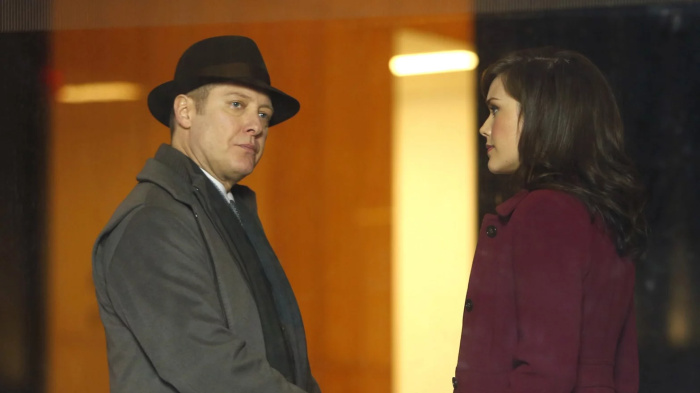 2. Amazon Instant Video – Seasons 1-6
Amazon's video on demand library (see our review) offers the older seasons (1-6) of The Blacklist as a separate one-time purchase.
Season 7 will be available for purchase on-demand – some time after the season ends in the US.
3. Google Play Store – Seasons 1-6
Google's play store offers all past seasons of The Blacklist (1-6), as a separate one-time purchase. 
Season 7 will be added in the near future.
Watch On: Chromecast, certain models of Smart TVs, Roku, smartphones and certain other devices via the YouTube app (No direct Amazon Fire TV or Apple TV support).