Popular Channel 4 soap opera Hollyoaks is getting a big schedule change: From March 2022, new episodes will debut on All 4, the channel's streaming service, hours before their linear premiere on E4 and more than a day before their Channel 4 broadcast.
However, All 4 is not currently available on Freesat boxes and on Sky Q – so some fans may not get early access to the episodes (we were told, however, that Sky customers WILL get the episodes earlier – see below for more information on watching All 4).
At the moment, the popular continuing drama usually airs five episodes a week (Monday, Tuesday, Wednesday, Thursday and Friday), at 7pm on the free-to-air E4 channel, with the same episode airing again on Channel 4 the next day, at 6:30pm.
From March, fans will be able to avoid Hollyoaks spoilers by watching the show first thing in the morning – with All 4 being available on most (but not all) of the major streaming devices and Smart TVs in the UK.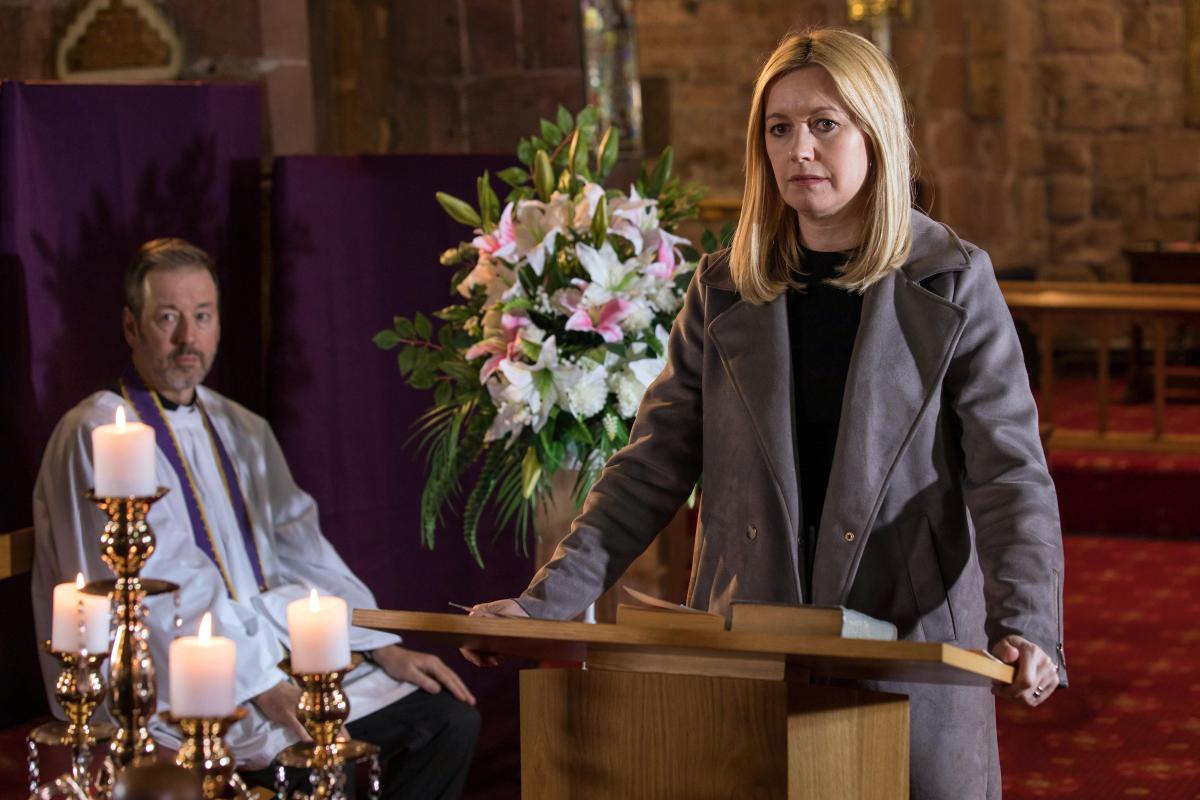 Hollyoaks has been around since 1995, and takes place in the fictional village of Hollyoaks (with filming mostly done in Liverpool).
The soap opera received numerous awards over the years, and is already very popular on Channel 4's streaming service: in 2021 Hollyoaks was the most streamed scripted series and second most-streamed series overall on All 4.
This year, the hour-long explosive stunt episode first broadcast on January 11, is the most-streamed Hollyoaks episode of the last 12 months.
Hollyoaks' All 4 Streaming Debut
This week, Channel 4 announced that from March, "Hollyoaks will become the first UK soap to premiere on a streaming service on an ongoing basis".
New episodes will become available to stream on All 4 in the mornings, "allowing fans to have some soap-related drama with their cereal", followed by linear showings that evening on E4, and Channel 4 the following day.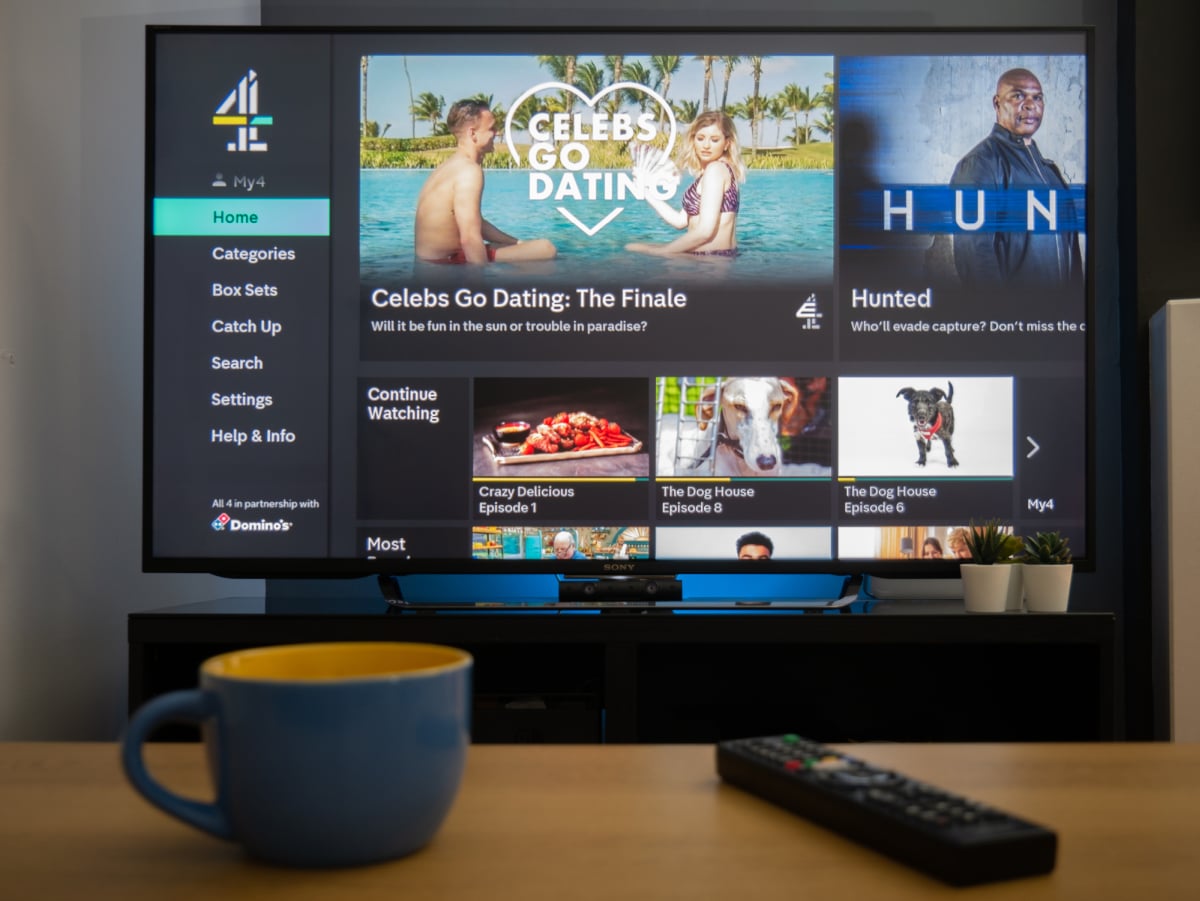 The new scheduling is part of Channel 4's "Future4" strategy, outlined by the channel's Chief Executive, Alex Mahon last year, with scripted content to be primarily commissioned to debut on All 4 before linear broadcast.
In 2020, ITV announced a similar plan for some of their unscripted reality shows – "EarlyBe" – where new episodes of programmes such as The Only Way Is Essex debuted on ITV Hub before their airing on ITVBe's linear channel.
Hollyoaks, however, will be the first UK soap to make the move on an ongoing basis.
Channel 4 Head of Drama, Caroline Hollick said:
"It feels like a natural step for Hollyoaks with its youthful outlook and audience to be the first UK soap to premiere new episodes on our streaming service on an ongoing basis.
"Our loyal audience want to get their soap fix when they want, where they want it and the series' continued popularity on All 4 proves that with this new 'stream-first' approach we are serving a much broader range of viewers, from those who want to stream, to those whose tea time ritual is kicked off with Hollyoaks each evening."
How To Watch Hollyoaks On All 4
All 4 is Channel 4's streaming service/app – similar to BBC iPlayer and ITV Hub. It includes catch-up episodes, films, and full box-sets from Channel 4's archives.
The basic version of All 4 is free, but you have to watch adverts. Alternatively, you can sign up to All 4+, for £3.99/month, and watch most of the content without adverts.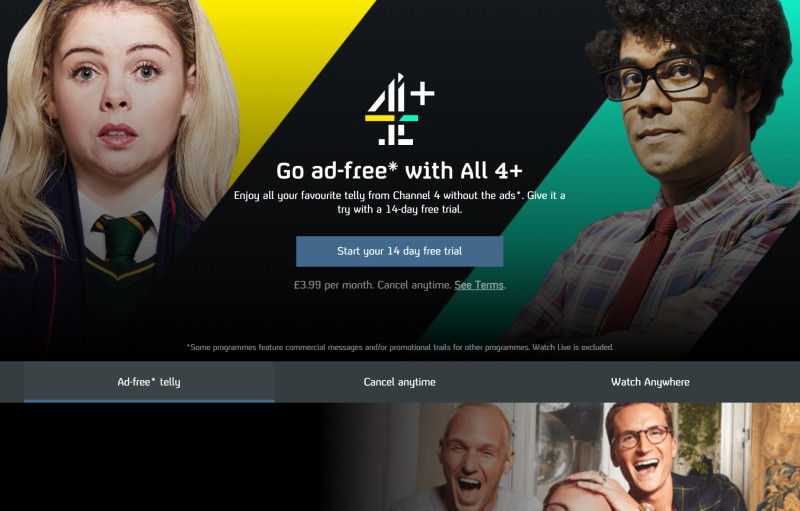 All 4 is available on most streaming devices sold in the UK: Smart TVs, Amazon Fire TV sticks, Roku, Google's Chromecast and more.
The app is also available on Freeview Play, the streaming platform that's part of most modern Freeview boxes and recorders.
However, All 4 is NOT available on Freesat's 4K boxes for now, even though some of Channel 4's missing channels did return to Freesat earlier this year.
When we asked Freesat whether All 4 is set to arrive, we were told that "Freesat is working with our partners to launch more services on our platform, where possible."
The full version of All 4 is also NOT available on Sky Q (although some of Channel 4's content is available on-demand).
Update: Both Channel 4 and Sky confirmed to us that the episodes WILL go up earlier for Sky's on-demand viewers, on Sky Q and on Sky Glass.
Stay updated by Subscribing to our free newsletter (and get a bonus streaming TV cheatsheet).