The official Freeview smartphone/tablet app, which is available on both iOS and Android, got updated this week with a few interesting features – such as a weekly TV watching planner, and the ability to see your most recently watched programmes – across all the Freeview channels.
In addition, Freeview has announced a new "Accessible TV Guide", which will be available later in the year, and will let people with visual or hearing impairments get the most out of their Freeview experience.
The Freeview smartphone app was released back in 2019, and is quite similar to Freeview Play's functionally on the telly: First, it lets you see the full TV guide with detailed information on programmes across all the Freeview channels.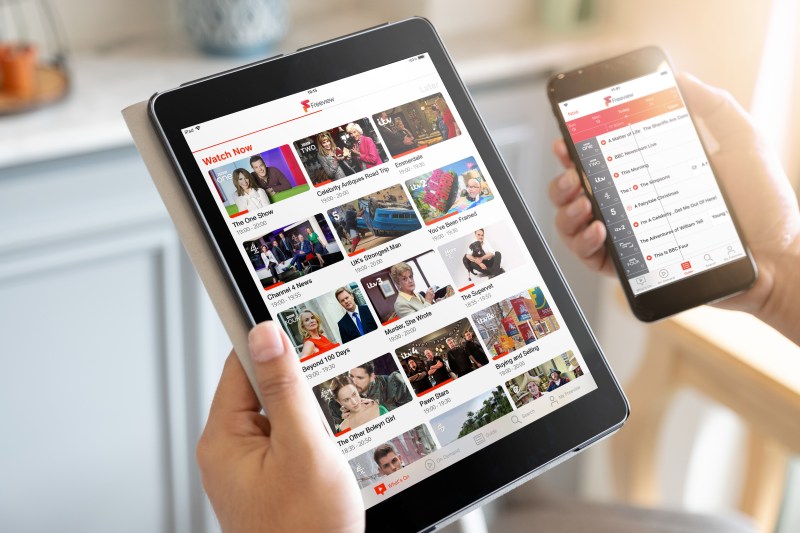 Then, the Freeview App is also used to pick and choose programmes you want to watch, but only across five supported channels: BBC iPlayer, ITV Hub, Channel 4, Channel 5 and UKTV Play.
Once you find a programme you want to watch, you MUST have the corresponding app for that programme's channel.
So if you want to watch a BBC programme, for example, you would need BBC iPlayer installed on your phone – the Freeview app simply takes you by the hand into iPlayer (or ITV Hub, or My5, etc') – with the programme you chose ready and waiting for you to stream.
With that type of functionality, the Freeview App is best used to find and plan for things you want to watch – which is where the new features, released this week, come in handy
The new version of the app, which is already available on both iOS and Android (so just update your existing app in the regular way, if you haven't already), comes with three distinct new features:
1. Plan my week – By browsing the TV guide and setting reminders for the programmes you love, you can now curate your own personal weekly watch list.
That watchlist is then available for you on the "My Freeview" section of the app (and you will also get a notification on your phone when the show is on).
Again, remember – if those programmes air on one of the five supported channels, you will be able to stream them directly on your phone/tablet (with the relevant app). But if the programme is on a different Freeview channel, the watch list is just there to remind you to… open your telly.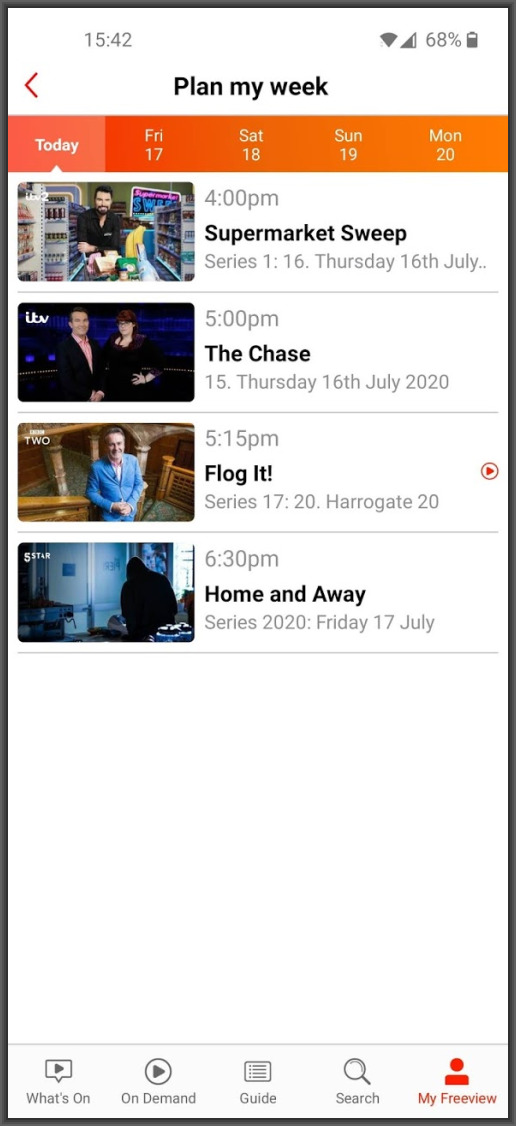 2. Recently viewed: Easily find recently viewed shows more easily – recently viewed programmes will now surface automatically in the My Freeview section, as soon as you select the Search section of the app, making it easy to resume watching or find out more about the show.
Surprisingly, some of the broadcasters' apps don't already have this feature (I'm looking at you, ITV Hub), so having a centralised "Recents" list is convenient – though, again, this is only for the five supported channels.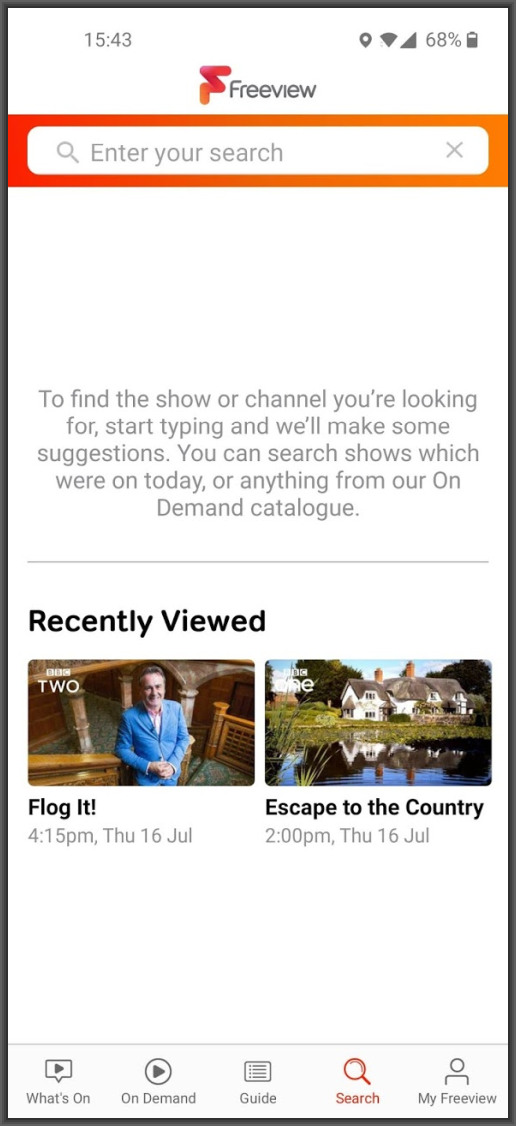 3. Jump More Quickly To A Channel's Guide: Pressing once on any channel logo (in the full guide) now shows the full schedule listing, for that channel, by day.

All in all, while I'm still hoping for a Freeview App that will finally be able to stream ALL the Freeview channels via broadband – that's not coming anytime soon, so we'll take what we can get, for now.
An Accessible TV Guide Is Coming
Another update announced by Freeview this week, is a new accessible TV Guide, which will be coming later in the year.
Available at Channel 555, the new guide is aimed at people with visual and hearing impairments, by providing the following functions:
Content filtering or highlighting – making it easy for viewers to find content with subtitles, audio description and sign language
Text To Speech
Screen Magnification / Zoom
High Contrast UI
The first feature is of particular interest, as finding content with subtitles, sign language or audio description isn't always easy – it's often a guessing game. Having a filtered list would make these so much easier to find.
We will have more information on the accessible TV Guide's release later in the year.