Just in time for the Australian Open, the subscription cost for Eurosport Player – the streaming app where the matches air – has been reduced to just 99p/month (instead of £6.99/month). There are, however, a few caveats.
Eurosport Player is the streaming version of Eurosport, and includes coverage of a variety of sporting events – both live and on-demand. It offers up to 18 LIVE channels, from tennis to football.
With the opening of the Australian Open 2021 tennis tournament this week, Eurosport will be covering the matches, with live broadcasts as well as on-demand key highlights.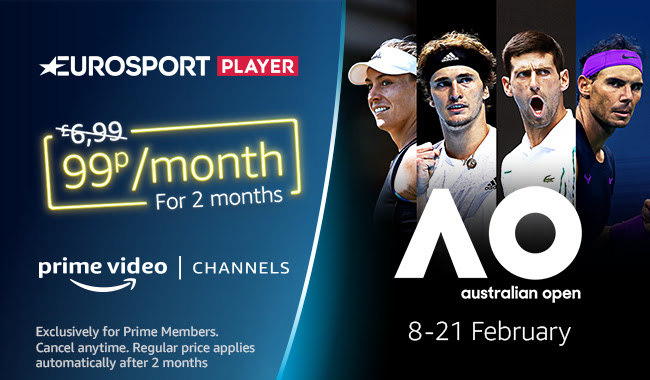 You can subscribe to Eurosport Player in two ways – either directly as a standalone app, or via Amazon Prime Video Channels, which is where the new deal launched yesterday.
Prime Video Channels are only available as an add-on to Amazon Prime subscribers (but you can get a free 30-days trial of Amazon Prime).
The service lets viewers in the United Kingdom pick and choose different channels of content, from a variety of providers – for an additional monthly fee.
You can then watch those channels on any streaming device that supports Prime Video – so an Amazon Fire TV, Roku devices, Chromecast and many others.
As a Prime Video Channel, Eurosport Player normally costs £6.99/month. But from now until February 23, new subscribers can get it for just 99p/month, for up to two months, which gives you enough time to watch the entire Australian Open (and, of course, the rest of the sports coverage on Eurosport).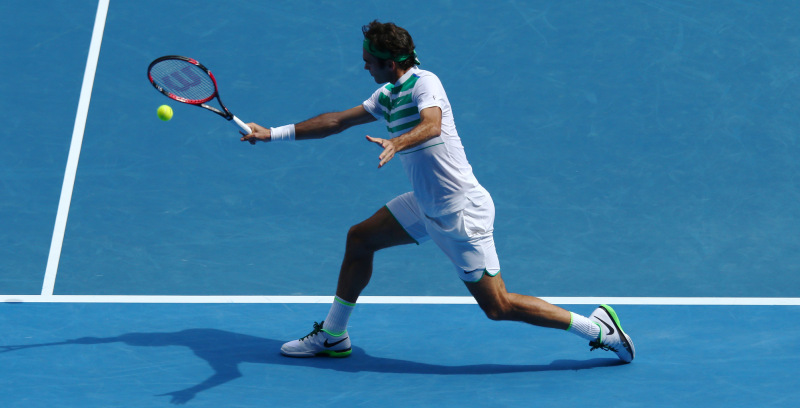 Once the two months are up, the subscription will auto-renew at the full price – so remember to cancel before that happens, if you don't want the subscription to continue.
If you prefer to subscribe to Eurosport Player directly (without needing an Amazon Prime membership), they're also running a limited-time promotion, slashing the cost to 99p/month as well – but only for one month, after which the cost will go back up to normal.
(Featured Image: Australian Open 2019, Deposit Photos – Zhukovsky)