Freeview viewers are in for some confusing times this week, having been asked to do a retune due to a major channel numbering change – and now being told NOT to retune their Freeview devices, due to weather conditions.
As we reported last week, a major Freeview shakeup was due to happen on November 4, as more than 30 channels had to change their numbers, with all the channels between 24 and 55, moving up one slot.
That change was done in light of an Ofcom review, that checked whether public channels (BBC1, BBC2, Channel 3 services, Channel 4 and Channel 5) are easy to find on Freeview's Electronic Programmes Guide.
Following this review, and the fact that in Scotland BBC 4 was on Channel 55, a big reshuffle had to happen nationwide, with BBC 4 moving to Channel 24 in Scotland (and Channel 9 everywhere else).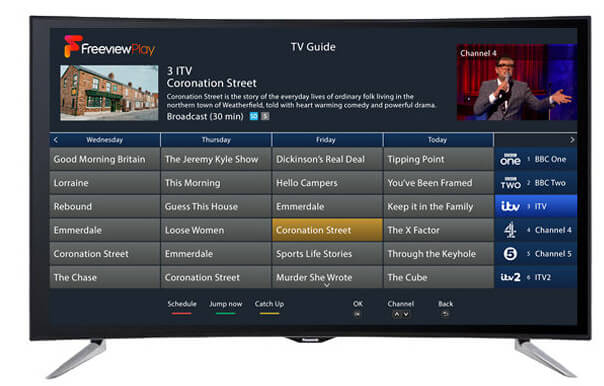 For days now, Freeview viewers who watched the affected channels got an on-screen message telling them that the channel they're watching is about to move, and that they would have to do a retune on November 4 (those messages have since been removed – see below).
Some Freeview devices (see our recommended Freeview boxes here) retune automatically, without the user having to do anything – so for people with those devices, the channels might have already moved and everything should be OK (at least in term of the channel positions).
Other users, however, will have to do a manual retune – which is where the new weather problem kicks in.
High Air Pressure Disrupting Freeview
Between November 4 and November 8, a band of high air pressure will be moving through the country.
The problem? High air pressure can interfere with TV (and radio) waves, and disrupt the signal that comes from Freeview's transmitters to your aerial at home.
If you're wondering where the season of mists and mellow fruitfulness has got to, well it's going to put in an appearance for most of us this week…

Say hello 👋 to high pressure! pic.twitter.com/qy7kWjArcX

— Met Office (@metoffice) November 3, 2020
This, in turn, can cause two issues – first, some channels you're already watching might go bad, or even go down completely, until the atmospheric conditions improve.
Additionally, if you try to do a retune when the signal is already bad, it can go haywire, since the device can't even find some of the channels, and they will disappear for you completely.
This is easily fixed once things go back to normal – but it does mean you will have to do ANOTHER retune at that point.
Because of that, Freeview is now advising NOT to retune your device, until the high-pressure passes.
According to Freeview, if you haven't done the November 4 retune yet, your existing channels will remain in place (the same position they were on before November 4), until you complete the retune – which you should do AFTER November 8.
"I have done a retune in the middle of all this – and am now missing Freeview channels. What should I do?"
There isn't much you can do at this point – other than wait until November 8, when the high-pressure conditions pass over.
At that point, you should do ANOTHER retune, and things should go back to normal (with the NEW channel numbers in place at that point).
You can find more information on how to retune your device, on Freeview's retuning help section.
In the meantime, if you have a Freeview Play device that's connected to the internet, you can watch the streaming versions of the main broadcast channels, via apps like BBC iPlayer, ITV Hub, All 4, etc'.
Alternatively, you can watch Freeview via the mobile app which is available to download for free (but this only related to Freeview Play channels, and not the full Freeview channel roster).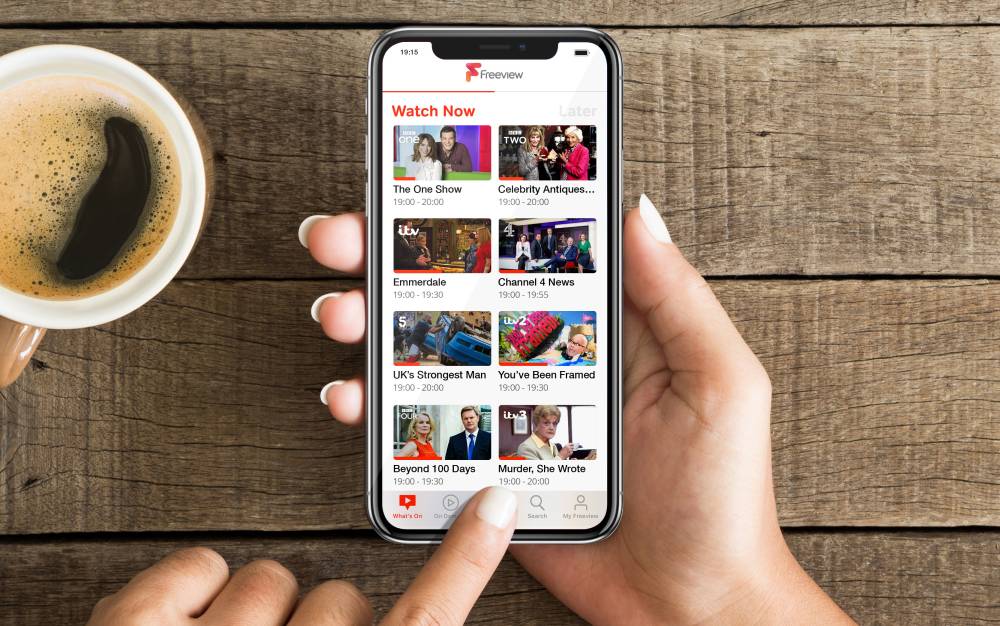 Freeview's Response
"In light of the news that a band of high pressure is forecast to move through the country, we have removed our on-screen messages advising viewers to retune following yesterday's channel changes.
"High-pressure weather conditions can disrupt the TV signal that Freeview broadcasts on, if viewers experience unusual issues to their signal, it is best not to retune, and reception will be restored once the high pressure passes.
"We will be keeping our website up to date, and as soon as we know more about the potential impact of this forecast we will let viewers know.
"We will advise viewers when the high pressure has passed and following this, we will resume our on-screen messages advising viewers to retune."